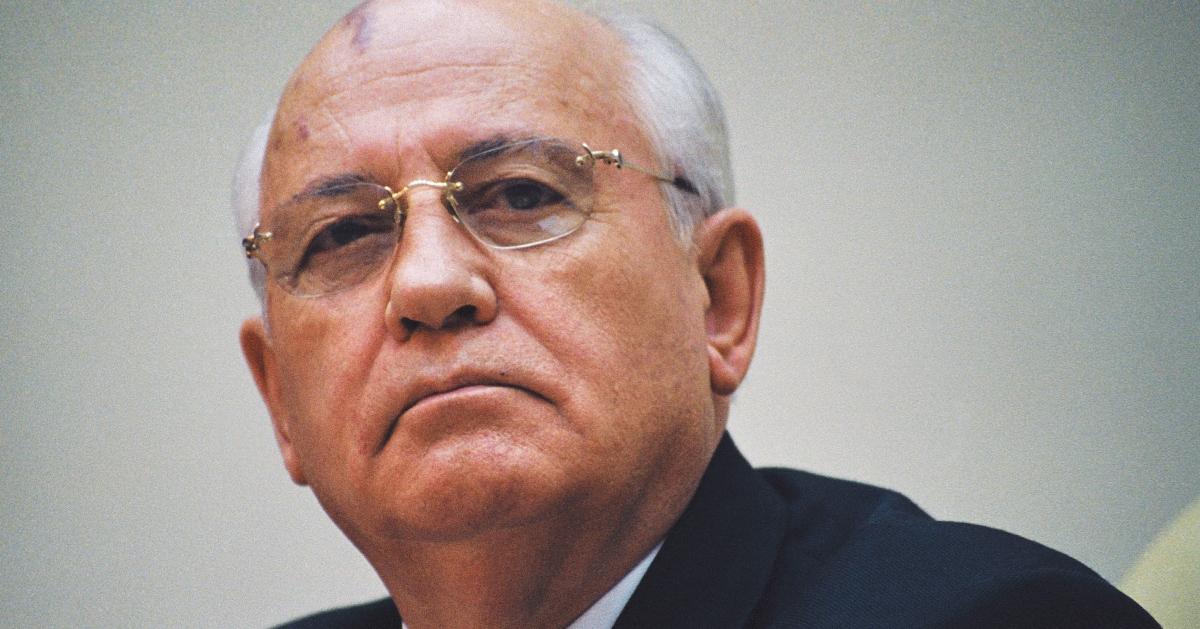 Last Leader of the Soviet Union Mikhail Gorbachev Passes Away at the Age of 91
Former Soviet Leader Mikhail Gorbachev, who helped end the Cold War, recently passed away at the age of 91. Here's what we know about his cause of death.
The Cold War was the "open yet restricted rivalry that developed after World War II between the United States and the Soviet Union and their respective allies," as defined by the Encyclopedia Britannica. It's a strange term used to describe fighting that involved mostly threats, propaganda, and a limited use of weapons. At the height of the Cold War, former President Ronald Reagan and former Soviet Leader Mikhail Gorbachev were front and center until they brought it to an end.
Article continues below advertisement
It was recently revealed that Mikhail Gorbachev passed away at the age of 91, and with him goes one of the last living members of a turbulent yet incredibly impactful time in world history. It cannot be overstated how much Mikhail Gorbachev did for the Soviet Union when he was still its leader. Here's what we know about Mikhail Gorbachev's cause of death.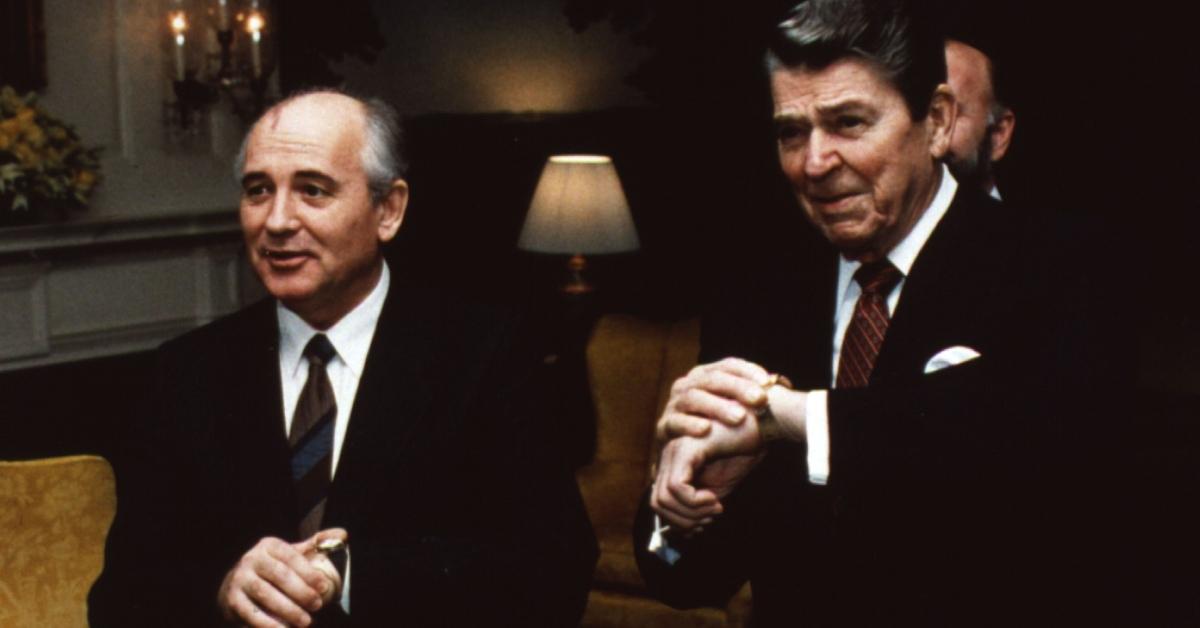 Article continues below advertisement
What was Mikhail Gorbachev's cause of death?
According to NPR, a Russian media outlet stated that Mikhail Gorbachev died from a "serious and protracted disease." As of the time of this writing, we don't know more beyond that. What we do know is his foothold in the political evolution of the Soviet Union was something of a surprise considering when he was born.
Mikhail Gorbachev came into this world in 1931, when Russia was known as the Russian Soviet Federative Socialist Republic. They were still under the rule of genocidal dictator Joseph Stalin and would continue to suffer under him for another two decades, although many Russians approved of Stalin as a leader. Fortunately, Mikhail Gorbachev would be influenced by his maternal grandparents who would go on to raise him, instilling in him Communist ideals (Gorbachev: His Life and Times). He would bring these ideas to Moscow State University where his political roots took hold.
Article continues below advertisement
Like many Russians, Mikhail Gorbachev had complicated feelings about Joseph Stalin. In November 1987, the Los Angeles Times reported that, in a speech, Mr. Gorbachev condemned Stalin for his crimes but praised him for his "decision to collectivize farming and proceed with rapid, state-controlled industrialization despite the 'excesses' and widespread suffering they caused." Mikhail Gorbachev also touched on what he would later become known for: perestroika.
Perestroika was Mr. Gorbachev's restructuring plan that was meant to bring Soviet economic and political policies up to the level of countries like the United States, Germany, and Japan. He enacted this plan in the mid-1980s after being elected as General Secretary, essentially head of the government. It was this policy, as well as Mr. Gorbachev's commitment to scaling back on nuclear weapons, that helped end the Cold War and earned him the Nobel Peace Prize in 1990.
Article continues below advertisement
Despite this, Mikhail Gorbachev was losing favor in his country. After being threatened by the KGB, he was forced to resign in December 1991. Jack Matlock, Ronald Reagan's adviser on Soviet affairs, recalled how many blamed Gorbachev for the dissolution of the Soviet Union. However, that wasn't the case. "He brought them democracy. He brought them choice. And he made one other choice, which was extremely, I think, important in Russian history: He made no attempt to keep himself in office by using force," per NPR.
Mikhail Gorbachev wanted something better for his people. He was a leader who led by example despite not really having an example of his own. Slowly dismantling the rules established by Joseph Stalin was no easy feat and is certainly still felt to this day. Mr. Gorbachev believed in working together, not apart. He once said, "Every country should conduct its own reforms, should develop its own model, taking into account the experience of other countries, whether close neighbors or far away countries."
That's how you get peace.