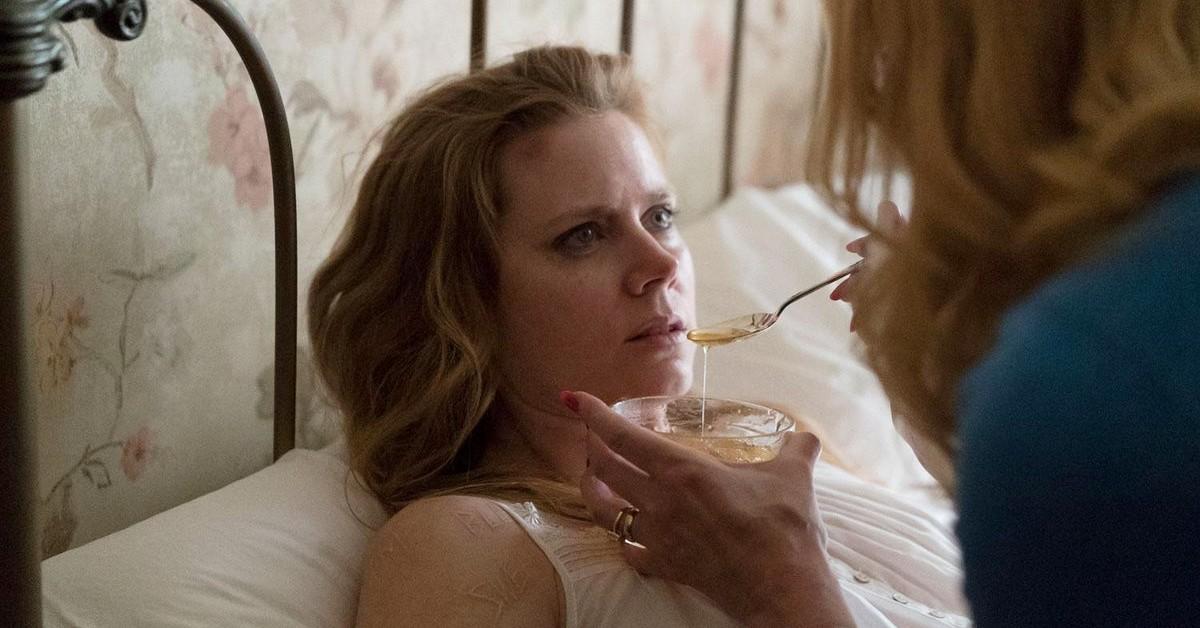 From the Pages to the Small Screen — Stunning 'New York Times' Best-Sellers That Inspired Miniseries
With television miniseries being hotter than ever before, we compiled a list of fabulous adaptations of 'New York Times' best-selling novels.
These days, it seems as though every captivating, awe-inspiring limited TV series (and there sure are a lot of them) is ripped from the headlines, or is adapted from the brilliant pages of a best-selling book. And with the latter, a multi-episode, one-season series feels like the perfect format for an adaptation, since a two-hour film often doesn't allow the intricacies, nuances, and defining details of a novel to shine.
Article continues below advertisement
As pretentious as it comes off, we've all heard and/or said, "The book was better" after watching a film adaptation, but a miniseries clocking in at six to 10 hours offers more room for a story to unfold naturally. These celebrated, memorable New York Times best-selling books inspired some of the best limited television series out there.
'The Queen's Gambit' by Walter Tevis (1983)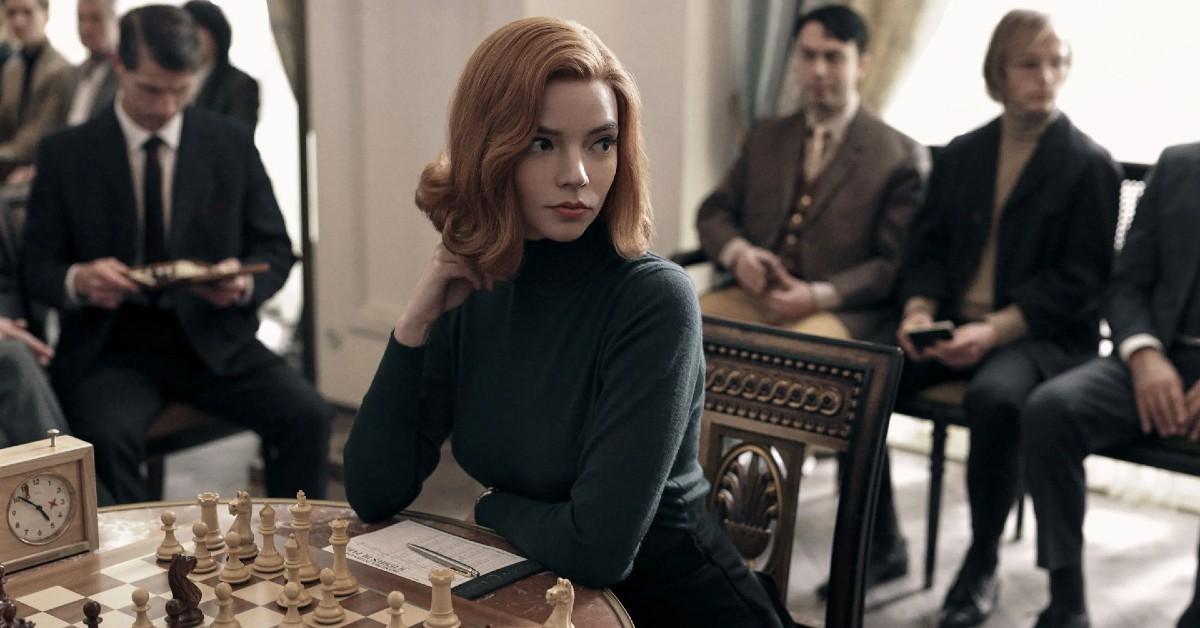 Based on Walter Tevis' 1983 novel of the same name, Netflix's The Queen's Gambit was the talk of 2020 and put actress Anya Taylor-Joy (Emma) on the map. From writer and director Scott Frank, the miniseries follows orphan and chess prodigy Beth Harmon (Anya Taylor-Joy) as she's thrust into the limelight of the 1960s chess scene. But while her unlikely fame and stardom appear glamorous, Beth's increasingly all-consuming substance addiction threatens to derail everything she's worked for.
Article continues below advertisement
Scott Frank relayed to Collider that The Queen's Gambit intrigued him because the story is "not about the game, it's about the cost of genius."
Article continues below advertisement
'It' by Stephen King (1986)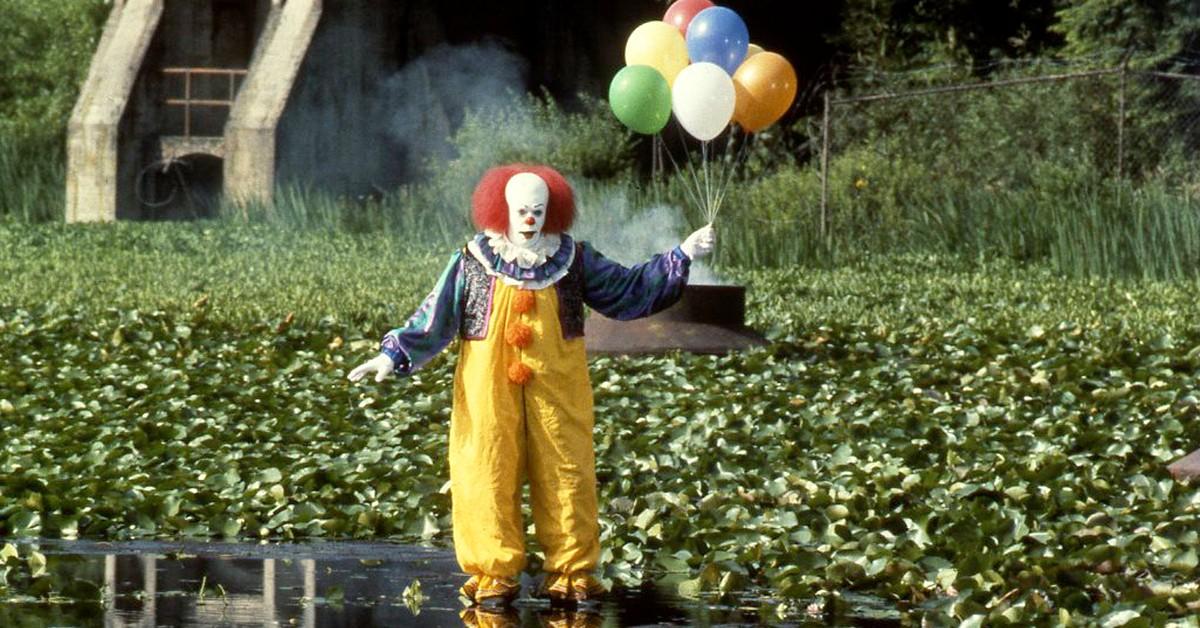 From horror mastermind Stephen King comes the tale of a an ancient shapeshifting alien creature that more often than not takes the form of a vile, persuasive circus clown known as Pennywise. The now-iconic It character exploits the fears of the children he preys on every 27 years. It focuses on a group of seven friends from Derry, Maine, who are ruthlessly targeted by Pennywise during childhood, and then again, as traumatized adults.
Article continues below advertisement
The book itself is a whopping 1,138 pages, so director Tommy Lee Wallace and writer Lawrence Cohen found a way to adapt it into a two-part ABC psychological thriller miniseries in 1990. If it were made today, it probably would've been split into at least four episodes. The 1990 adaptation may not have been perfect, but Tim Curry's Pennywise is perhaps even eerier than that of Bill Skarsgård.
Article continues below advertisement
'Sharp Objects' by Gillian Flynn (2006)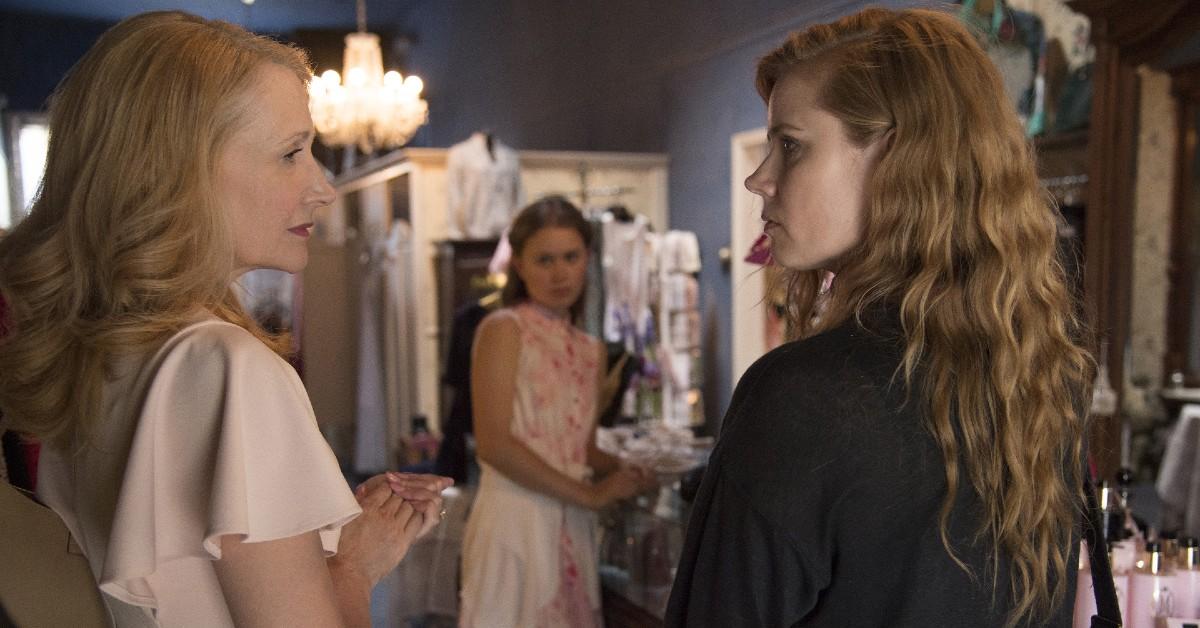 Creator Marti Noxon turned Gone Girl author Gillian Flynn's debut novel into a heart-stopping drama series starring Oscar nominees Amy Adams (Arrival) and Patricia Clarkson (The Station Agent). The 2018 HBO miniseries follows reporter Camille Preaker (Amy Adams) as she returns to her middle-of-nowhere Missouri hometown to investigate the disappearance of two young girls — one of whom is found dead. While there, Camille rekindles relationships with estranged family members, including her cold, yet oddly doting mother, Adora (Patricia Clarkson).
Article continues below advertisement
Being back home elicits a series of Camille's repressed memories, ones that open a disturbing pandora's box, and change her life forever. The trauma from Camille's childhood as well as her uncomfortable dynamic with her mother isn't fully explained until Sharp Objects' shocking ending. Gillian's unsettling family drama is a poignant slow burn that will stay with you longer than you wish for it to.
Article continues below advertisement
'Station Eleven' by Emily St. John Mandel (2014)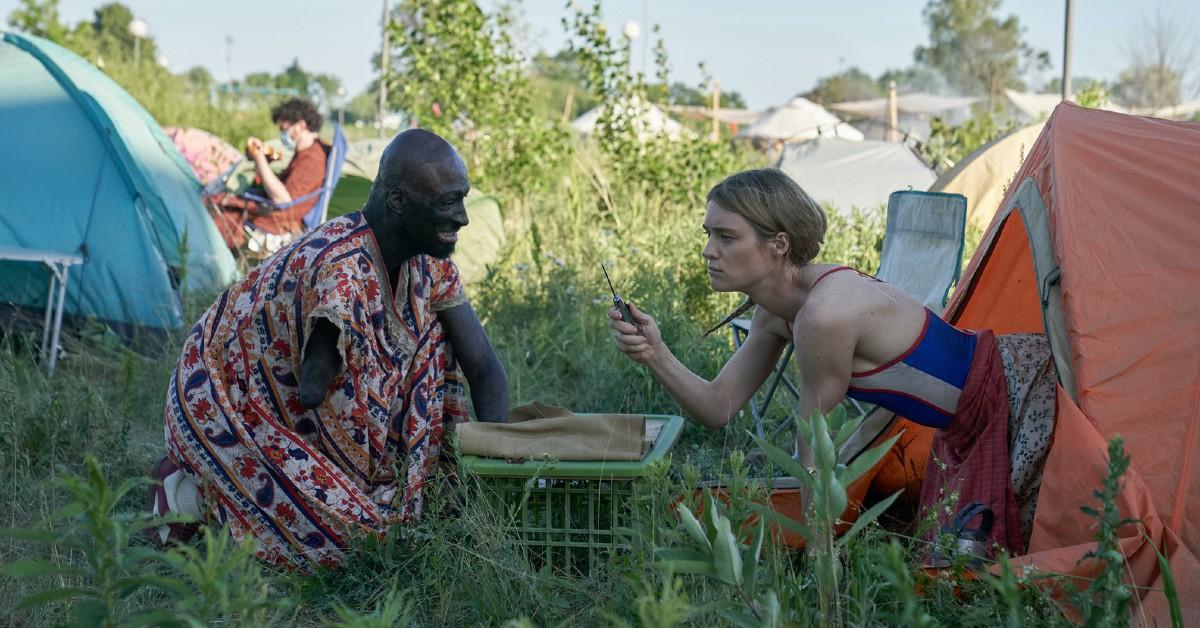 The year 2022 is a perfect time to binge a pandemic-themed miniseries, right? Before you cringe and scroll to the next book on our list, Emily St. John Mandel's novel Station Eleven — which she wrote well before the COVID-19 pandemic — offers a surprisingly uplifting perspective. Starring Mackenzie Davis (Tully), Lori Petty (Point Break), and Himesh Patel (Yesterday), creator Patrick Somerville's small-screen adaptation of Station Eleven is full of nature, hope, and — oddly enough — Shakespeare.
Article continues below advertisement
The story follows the few survivors of a global flu pandemic, showcasing the chaotic, barren, and lonely aftermath of the apocalyptic virus. Two decades later, said survivors attempt to rebuild society and make sense of their new lives. Themes of gratitude and positivity radiate from this thought-provoking miniseries. As stated in its trailer, "The end of the world is just the beginning."
Article continues below advertisement
'Little Fires Everywhere' by Celeste Ng (2017)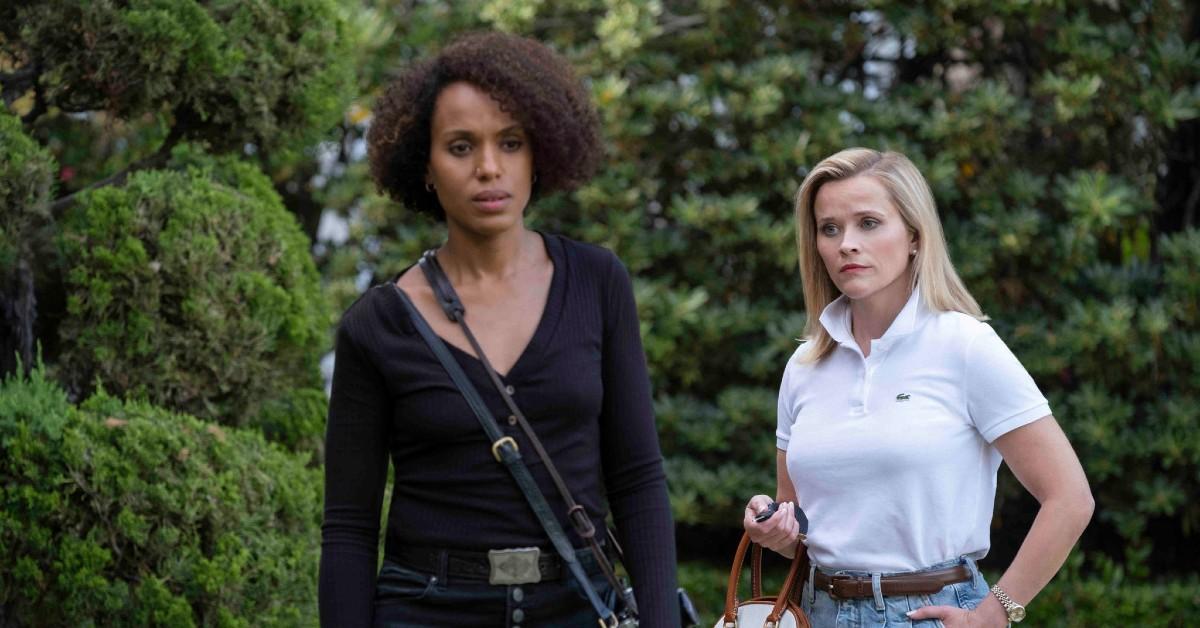 With A-listers Reese Witherspoon (Big Little Lies) and Kerry Washington (Scandal) at the forefront of this production, Liz Tigelaar's take on Celeste Ng's tense suburban novel will have you at the edge of your seat. Set in Shaker Heights, Ohio, in the '90s, Little Fires Everywhere sees what happens when a wealthy goody-two-shoes housewife and mother — Elena Richardson (Reese Witherspoon) — and an eccentric traveling artist and single mother — Mia Warren (Kerry Washington) — cross paths and infiltrate each other's lives.
Article continues below advertisement
New to town, Mia and her daughter, Pearl (Lexi Underwood), rent a house from the Richardson family. Not only do the frenemies' differing backgrounds and values put a wedge between them, but Mia has a past that she desperately tries to hide from Elena. Themes of class, race, motherhood, and upholding a public image make this fiery story a heavy one.
Article continues below advertisement
'The Outsider' by Stephen King (2018)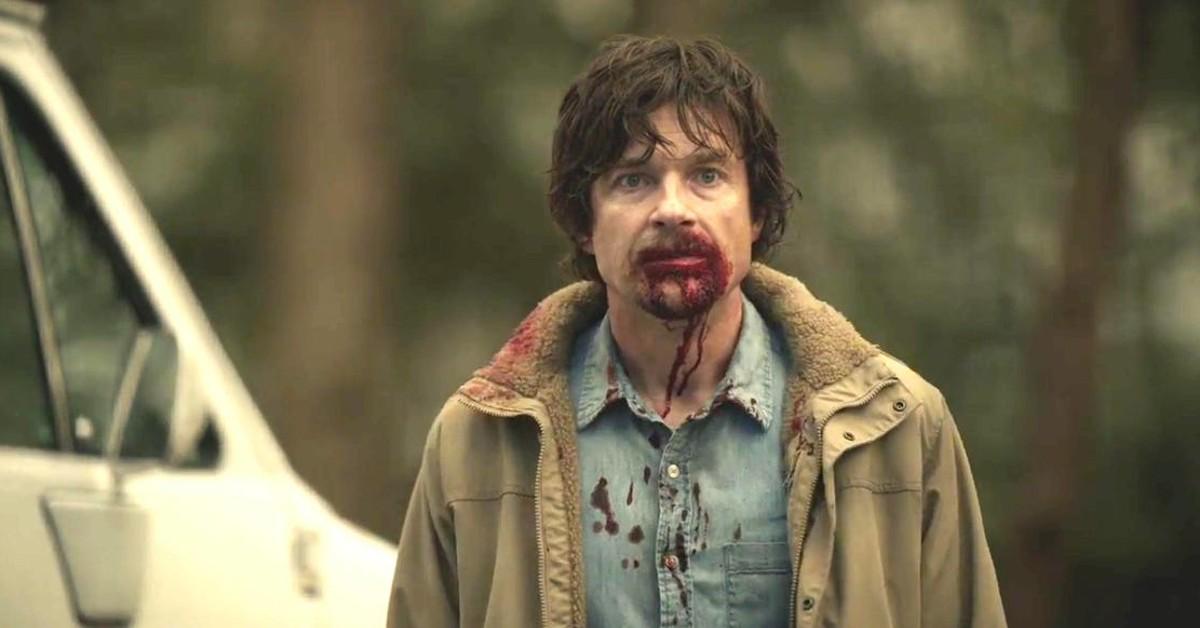 Being the second Stephen King adaptation on our list, Richard Price's one-season adaptation of The Outsider is dark, gritty, and chilling, just as the King of Horror intended it to be. Starring Oscar nominee Cynthia Erivo (Harriet) and Emmy winners Jason Bateman (Ozark) and Ben Mendelsohn (Bloodline), The Outsider initially presents itself as a straightforward crime drama involving the brutal murder of a little 11-year-old boy.
Article continues below advertisement
Cherished high school English teacher and Little League coach Terry Maitland (Jason Bateman) is the main suspect in the case. In fact, police are certain, he's the killer; all the evidence points to him. But, in classic King fashion, a supernatural element unearths impossible coincidences, which leave the cops scratching their heads and questioning everything they think they know.