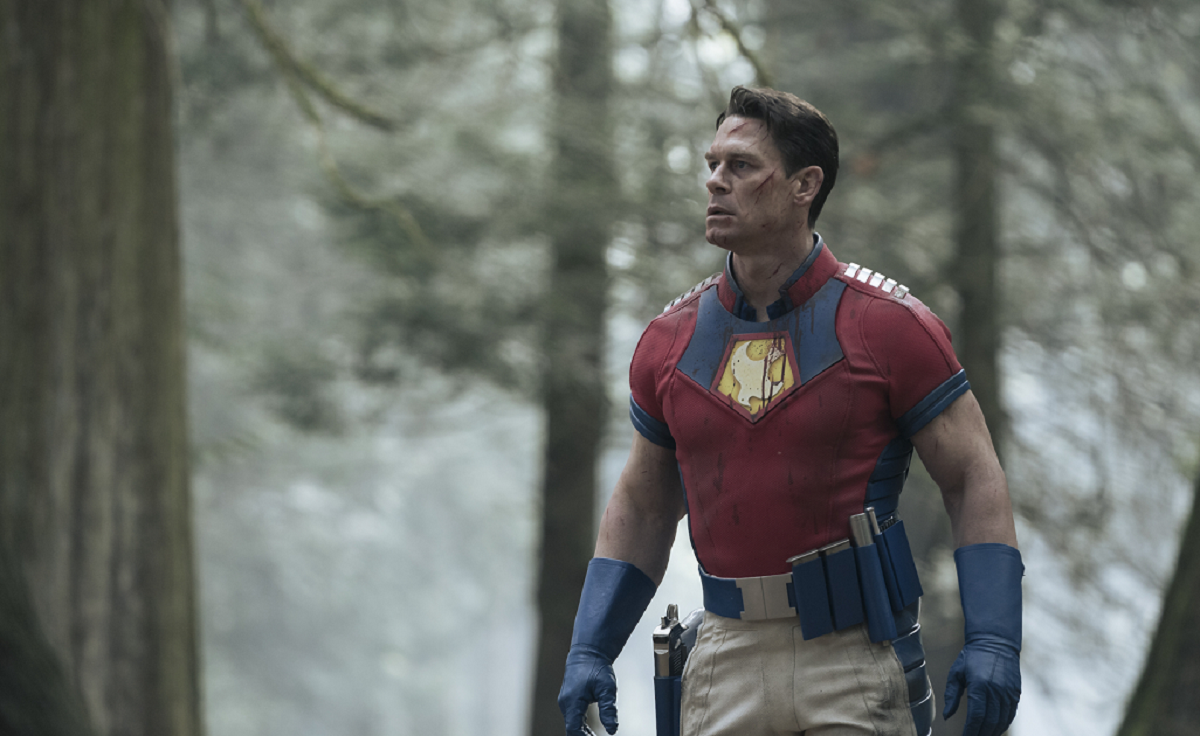 Hold up, Did [SPOILERS] Really Just Show up in the 'Peacemaker' Season 1 Finale?
Here's the 'Peacemaker' Season 1 finale, explained. Revelations, cameos, and comic book references abound in the season finale.
Spoiler alert: This article contains spoilers for Peacemaker on HBO Max.
Peacemaker has to be one of the funnest stories ever told in the DC Extended Universe. With the epic Season 1 finale, there's a lot to unpack as the battle between Team Peacemaker and the Butterflies comes to a violent end. Lives are lost, revelations are made, and there are even a few cameos sprinkled on top. Let's talk about that season finale as we wait impatiently for Season 2.
Article continues below advertisement
Peacemaker picks up right where The Suicide Squad left off. As Christopher Smith/Peacemaker (John Cena) returns home to his lonely existence, he is recruited in yet another ragtag task force in order to execute Project: Butterfly, a secret operation where Peacemaker and his team must locate and eliminate butterfly-like aliens who have infiltrated Earth by taking human hosts. Their battle has officially come to an end, so let's break down what just happened.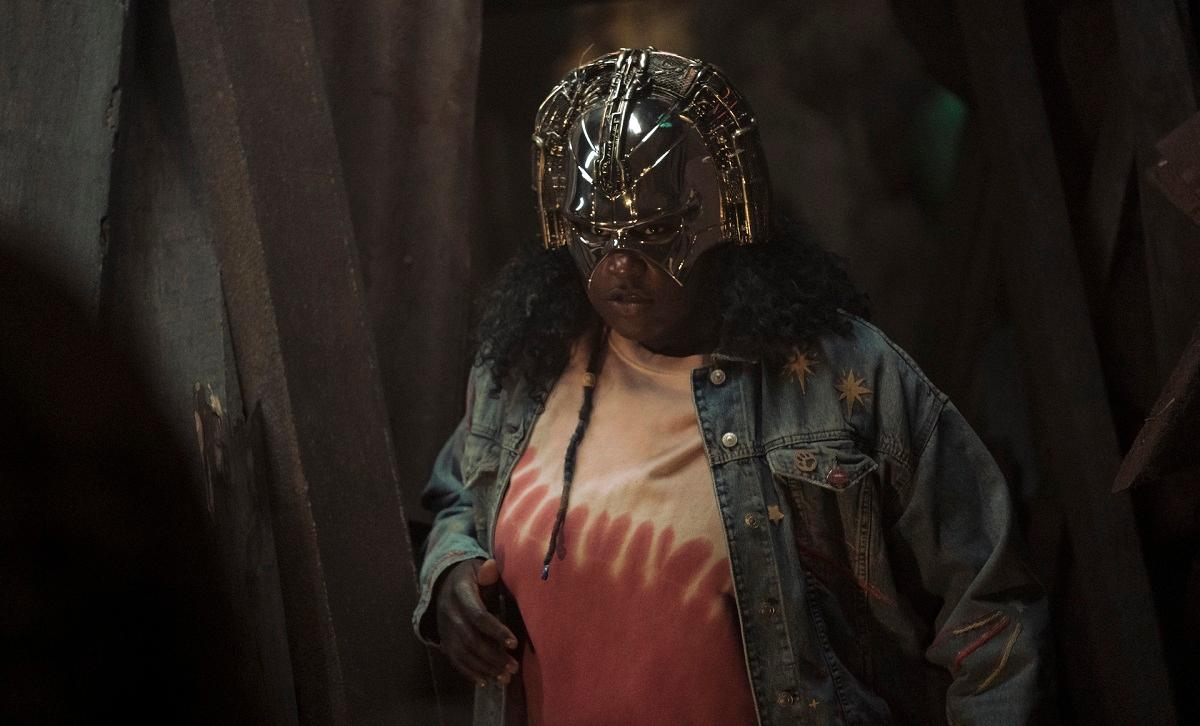 Article continues below advertisement
Here's the 'Peacemaker' Season 1 finale, explained.
In Season 1, Episode 8, "It's Cow or Never," Peacemaker and the team have located the Cow, an enormous alien lifeform that provides raw amber fluid, the only thing that can sustain the Butterflies while on Earth. Emilia Harcourt (Jennifer Holland) is made team leader after the death of Clemson Murn (Chukwudi Iwuji) and the team devises a plan to use Peacemaker's helmets to destroy the Cow. Meanwhile, tensions are high between Peacemaker and Leota Adebayo (Danielle Brooks) after she framed him.
After setting Peacemaker's Sonic Boom helmet in place, they use it to cause several explosions, killing multiple Butterflies and causing the Cow's underground holding area to cave in. The team enters, guns blazing, with Peacemaker going on ahead to make sure the Cow is destroyed. But once he gets down there, he encounters Goff, a Butterfly possessing Detective Sophie Song (Annie Chang), who reveals that the Butterflies intend to save the world from the greed and corruption within human society.
Article continues below advertisement
Despite empathizing with their mission, Peacemaker doesn't hesitate to reject her proposed truce, prompting him and Adebayo to kill the Cow for good and destroy Sophie's body, causing Goff to escape. Peacemaker, Adebayo, and his gravely injured teammates leave the scene having accomplished their mission, but not before members of the Justice League arrive too late to help them.
As a fun Easter egg, Jason Momoa and Ezra Miller reprise their DCEU roles as Aquaman and the Flash, respectively.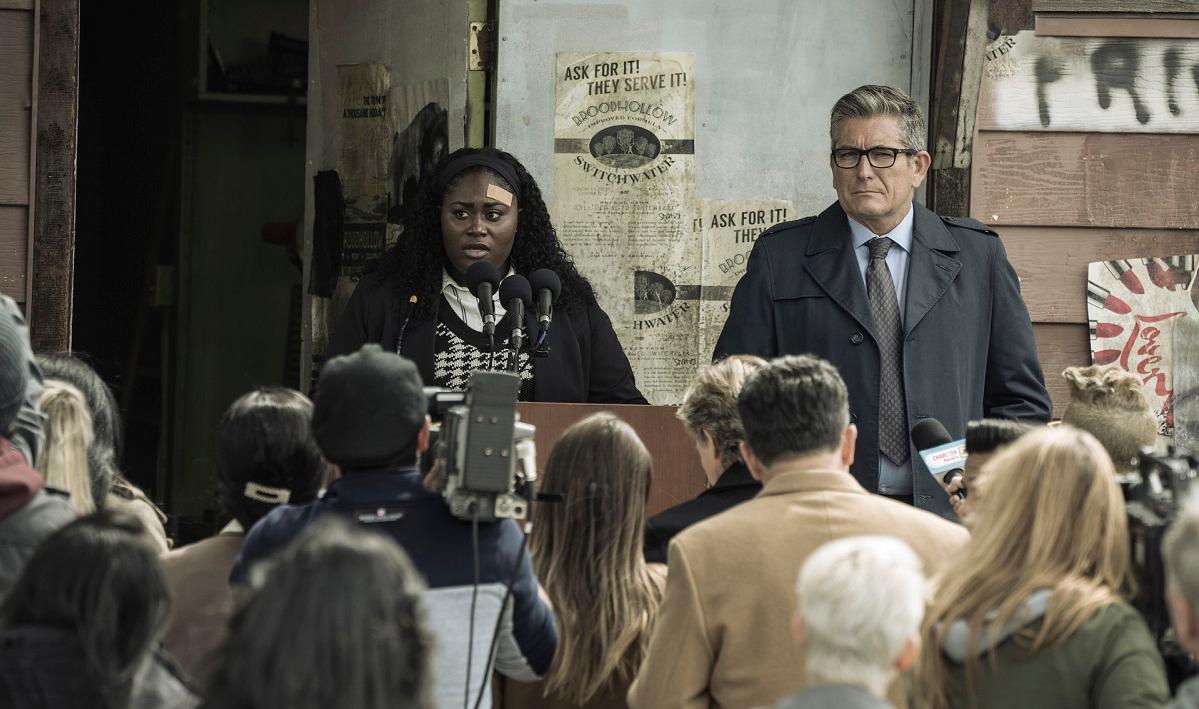 Article continues below advertisement
After the conflict, the team is galvanized to move on with their newfound sense of purpose. Harcourt is on the road to recovery in physical rehab. After reconciling with her wife, Adebayo holds a press conference to clear Peacemaker's name and reveal her opposition to Task Force X, much to the chagrin of her mother, Amanda Waller (Viola Davis). John Economos (Steve Agee) returns to work at Belle Reve Penitentiary, the prison where Task Force X finds its recruits.
But the season ends with Peacemaker himself in a peculiar place. Having reconciled with Adebayo, reaffirmed his new friendships, and even offered Goff a makeshift home, he starts to relish this new chapter of his life. But his own inner peace doesn't last long, as he is now haunted by hallucinations of his abusive and bigoted father Auggie Smith/White Dragon (Robert Patrick), who Peacemaker killed on his way to the Cow.
This bittersweet ending for Peacemaker actually lines up with the character's arc in the original comics. In the source material, Peacemaker is a vigilante haunted by the spirit of his war criminal father, urging him to make his crimefighting methods more brutal and violent. With Peacemaker still trying to shed his toxic masculinity in the show, his newfound trauma will likely upend his process of growth.
You can stream the entire first season of Peacemaker on HBO Max.