Ryan Gosling's Dating History Before Marrying Eva Mendes Includes an Iconic On-Screen Love
Ryan Gosling has been with Eva Mendes for over a decade. Who did he date before he found "the one"? Read on for details behind the single life of Ken.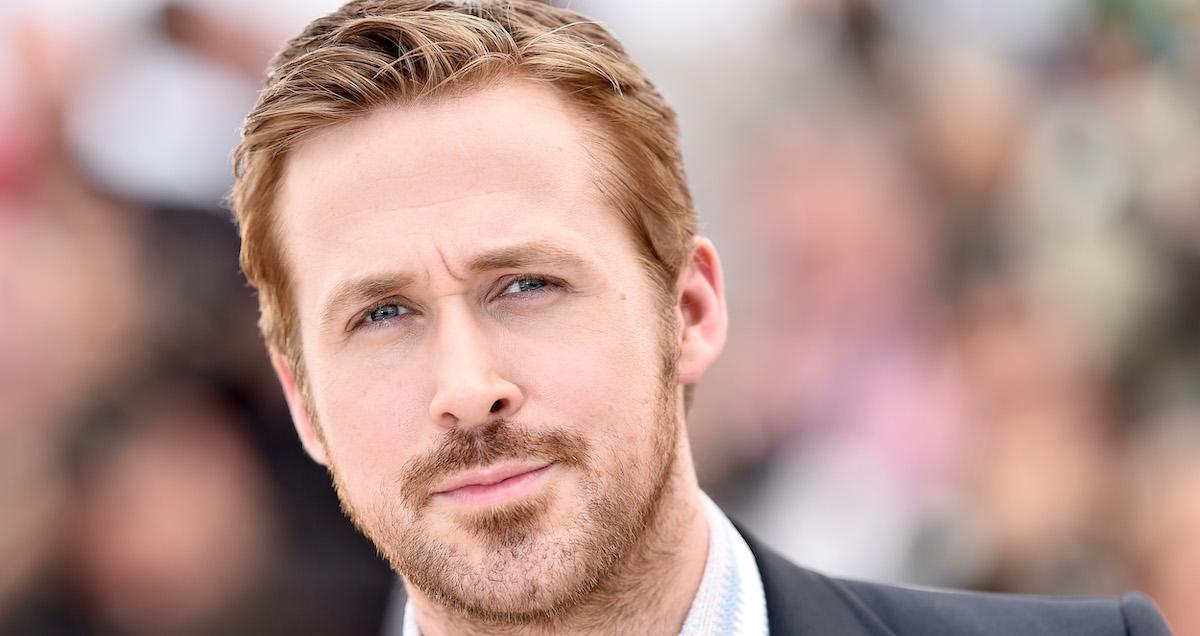 The Gist:
Ken's alter ego Ryan Gosling married Eva Mendes in 2016. The couple shares two daughters.
Before saying "I do" to the actress, Ryan dated a slew of A-listers.
He called one particular woman "one of the great loves" of his life.
Article continues below advertisement
But long before he settled down, Ryan dated some other major celebrities. Let's take a stroll back in time to when the star first burst on the scene and revisit who he was coupled up with throughout the years.
Article continues below advertisement
Sandra Bullock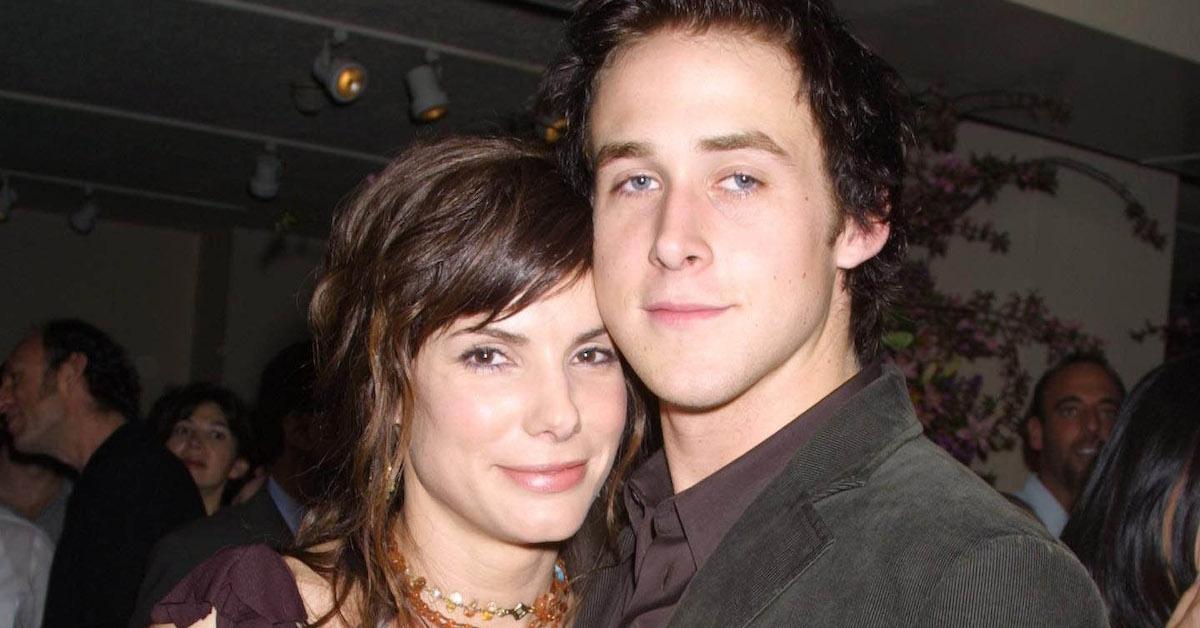 Article continues below advertisement
The juiciest part about this celebrity coupling is that she is 16 years older than Ryan!
But hey, she's Sandra Bullock. In any event, the actor would go on to have an off-screen romance with his co-star in the film that made him a household name.
Rachel McAdams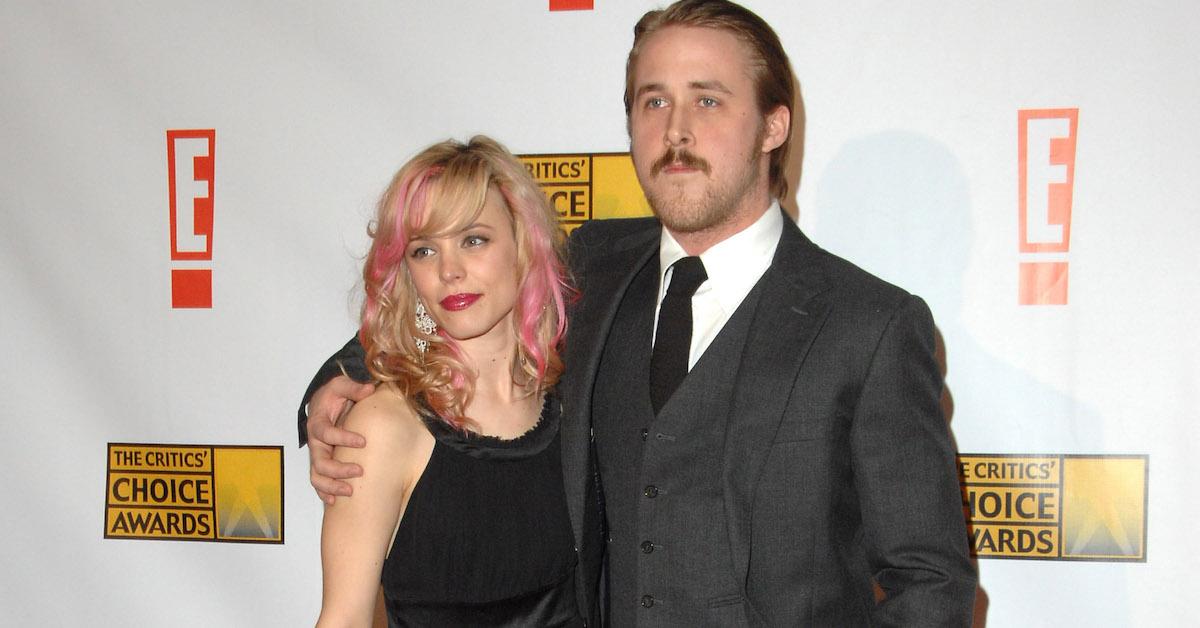 Article continues below advertisement
She had pink hair. He had a more ironic mustache than ever. But either way, fans were going gaga over the fact that Allie and Noah were together off-screen. And, as Ryan told it, their real-life romance was far steamier than what we saw in The Notebook.
In 2007, the actor said, "God bless The Notebook. It introduced me to one of the great loves of my life. But people do Rachel and me a disservice by assuming we were anything like the people in that movie. Rachel and my love story is a hell of a lot more romantic than that."
Sigh.
Meanwhile, he also said about why they ended their affair, "The only thing I remember is we both went down swingin' and we called it a draw."
Article continues below advertisement
Eva Mendes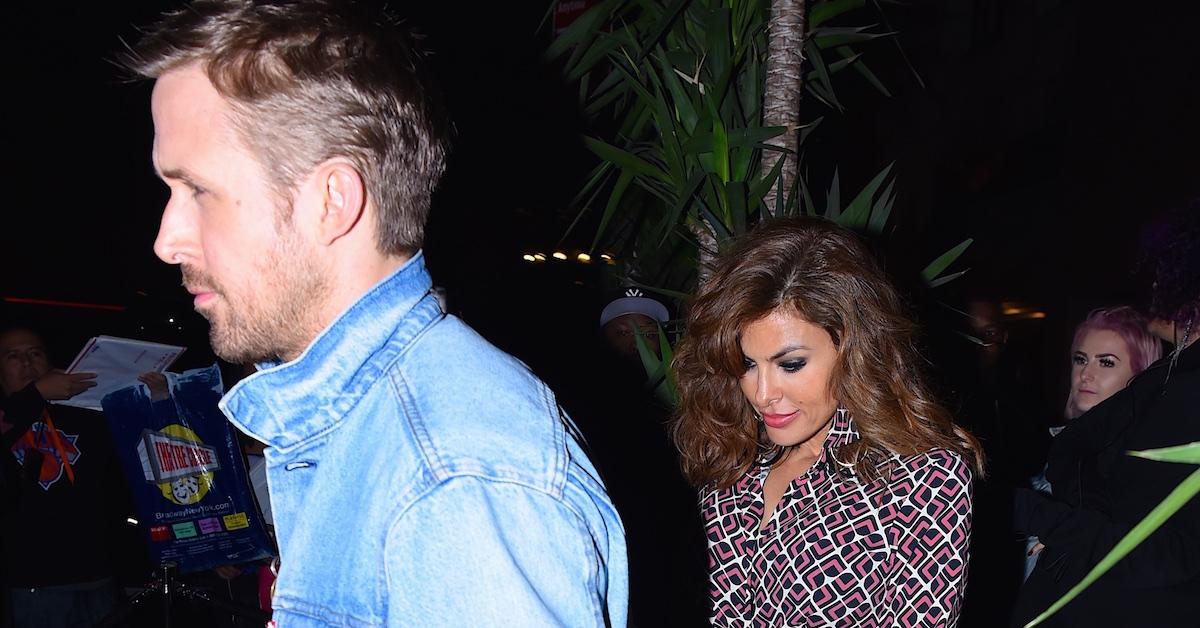 Although Ryan was said to have gone out with Kat Dennings and Blake Lively, (Wait, Ryan Reynolds isn't her only Ryan?) the women have not confirmed these rumors, nor has Ryan. A relationship that also never received more than a few passing headlines was between the Crazy, Stupid, Love actor and Olivia Wilde.
Article continues below advertisement
But by 2011, Ryan wasn't trying to low-key date anyone. Instead, he was courting Eva without worrying who saw. OK, to be fair, the two have always been very clear that they wish to keep their private life, well, private.
We know that the parents share two daughters: Esmeralda, born in 2014, and Amada, born in 2016. According to Hello!, the couple got hitched the same year they welcomed their second child.
But the famous pair is not big on sharing their family life with fans. Over the years, they have gushed here and there about one another. But they leave most of the gushing up to us.