Jessica Chastain Speaks out About 'The Seven Husbands of Evelyn Hugo' — Who Is in the Cast?
Fans of author Taylor Jenkins Reid are dying to know about the 'Seven Husbands of Evelyn Hugo' cast. Which actors are in the Netflix film adaptation?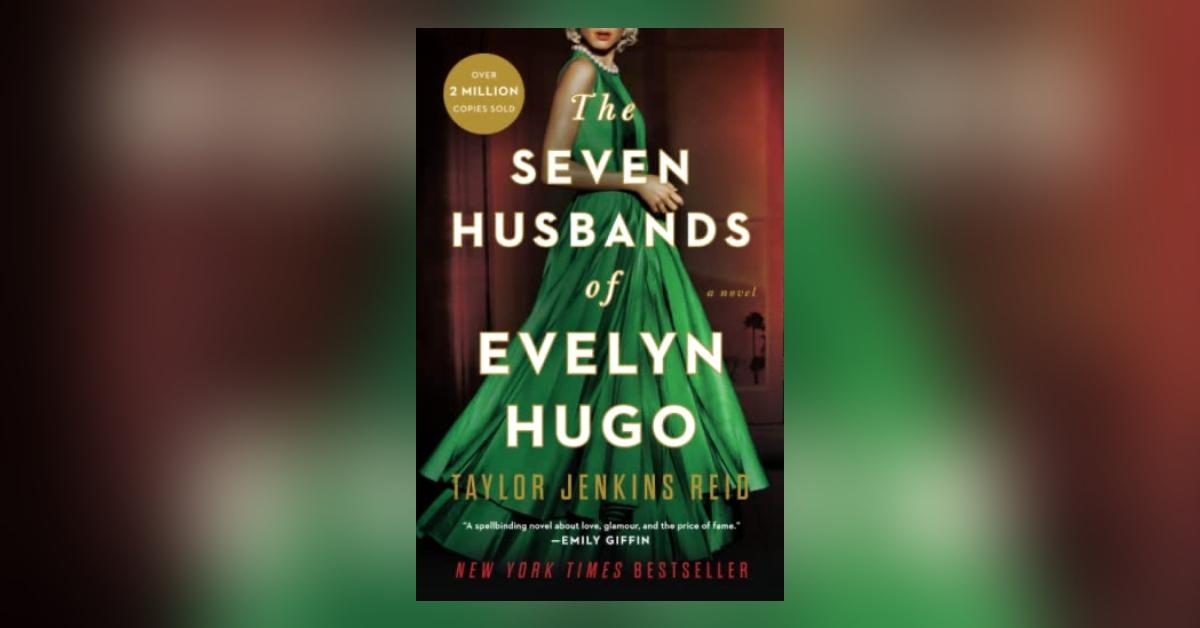 Article continues below advertisement
Many fans of the book are protective of the source material and have been extremely vocal on Twitter and TikTok regarding fan casting for the film. Actress Jessica Chastain recently got roped into the drama on social media. But who is in the Seven Husbands of Evelyn Hugo cast? Keep reading for what we know.
Article continues below advertisement
Who is in the cast of 'The Seven Husbands of Evelyn Hugo'?
Currently, no actors have been cast in The Seven Husbands of Evelyn Hugo film. Long before the book was optioned for film, fans on social media had created fan casts of who they would like to see in which roles. Some of the most popular fan casts include Ana de Armas, Sofía Vergara, or Eiza Gonzalez for Young Evelyn, with Rita Moreno playing present-day Evelyn, who is retired and recounting her life's story to a journalist.
One of the other most popular castings is Oscar-winning actress Jessica Chastain as lesbian actress Celia St. James, who is the great (secret) love of Evelyn's life. Other characters who will need to be cast for the film include all seven of Evelyn's husbands.
Article continues below advertisement
On March 30, 2023, a Reddit user allegedly leaked the "short list" of actresses to receive the Netflix 7HEH script. This alleged list was cross-posted to Twitter and listed Selena Gomez, Camila Cabello, Eiza Gonzalez, and Rachel Zegler for Young Evelyn and Sadie Sink, Bryce Dallas Howard, Isla Fisher and Natalya Rudakova for Young Celia.
Fans immediately spiraled, uncertain if the list was accurate but disappointed that Jessica Chastain was not included.
Article continues below advertisement
Jessica Chastain responded on social media to rumors of her casting in 'The Seven Husbands of Evelyn Hugo.'
After Netflix purchased the film rights to 7HEH, fans immediately began asking Jessica Chastain if she would be open to involvement in the film version. Fans have become so persistent in asking her if she is familiar with the project that she finally had to put her foot down.
Article continues below advertisement
A TikTok video reposted from Instagram on April 18, 2023, featured a fan asking Jessica at the stage door of her theatrical play A Doll's House to sign her copy of the 7HEH book. Jessica replies, "I can't sign that, just because I'm not doing it," but agrees to take a selfie with the fan instead.
Then, due to the overwhelming fan response when the TikTok surfaced, Jessica clarified her comments on Twitter. She wrote, "I've been asked multiple times by fans, to sign books that I'm not attached to contractually. Because it feels wrong, and like I'm taking credit for someone else's work, I'll say I cant sign because I'm not doing it. That doesn't mean I've read a bad script."
She added, "I know how excited many you are about adaptations. Please don't read too much into a video. There is no news about anything. Except that I'm onstage until June 10th. Hope to see you #ADollsHouse."
7HEH fans, don't worry! Hopefully soon, Netflix will release news about the film.