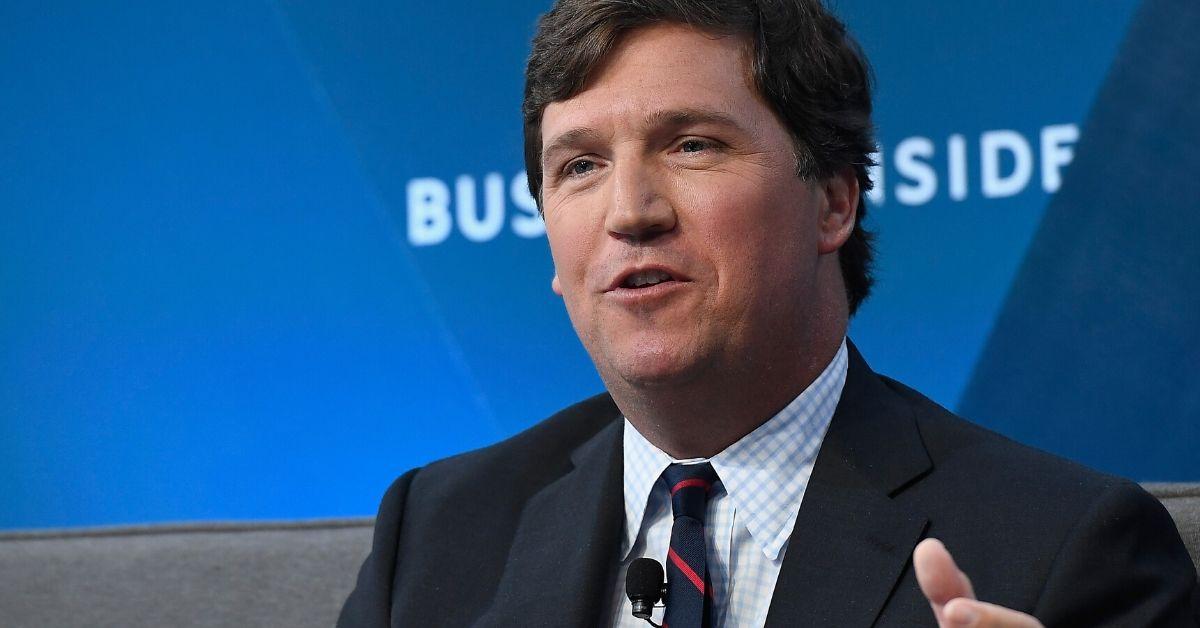 Tucker Carlson Head Writer Blake Neff Resigns After Hateful Posts Are Unearthed
There's been a big shakeup in the Fox News world after head writer for Tucker Carlson Tonight Blake Neff resigned. His resignation came after posts authored by Neff, using a pseudonym, were uncovered on an online forum that was riddled with sexist, racist, and other offensive content. With his resignation, and Tucker Carlson's announcement that he was taking a long vacation, people want to know: what did Blake Neff post?
Article continues below advertisement
What happened with Blake Neff?
According to CNN Business, "top writer for Fox News host Tucker Carlson has for years been using a pseudonym to post bigoted remarks on an online forum that is a hotbed for racist, sexist, and other offensive content."
Article continues below advertisement
Blake Neff resigned from his position as a top writer on July 10 after CNN's Oliver Darcy raised questions about messages Neff had previously published in the online forum AutoAdmit, which is an online forum popular with law students, over the course of five years.
"There has at times also been overlap between some material he posted or saw on the forum and Carlson's show," CNN Business reported.
Article continues below advertisement
What did Blake Neff post?
Neff has been accused of posting content that is racist, sexist, homophobic and misogynistic. And there's quite a bit to unpack. Please be warned — these posts are vulgar and harmful.
When another poster posed the question, "Would u let a JET BLACK congo n****er do lasik eye surgery on u for 50% off?", Neff responded, saying, "I wouldn't get LASIK from an Asian for free, so no."
Article continues below advertisement
He also suggested that "Black doods staying inside playing Call of Duty is probably one of the biggest factors keeping crime down" and joked that "Honestly given how tired black people always claim to be, maybe the real crisis is their lack of sleep."
He also posted a lengthy thread opening mocking a woman, sharing private information and posting identifying information that allowed for further harassment. He also mocked another woman who shared her story about freezing her eggs.
In 2014, he joked about "foodie f----ts" and started a thread titled "Urban business idea: He Didn't Do Muffin!" which references a pejorative term used to mock unarmed Black people who are killed by police as well as those who sympathize with them. Neff additionally posted an idea for what the business could sell: "Sandra Bland's Sugar-free Shortbreads."
Article continues below advertisement
In early 2020, he referred to Mormonism as "an inherently cucky religion."
On multiple occasions, he also suggested that liberals made "heroes" of "violent criminals," in reference to the deaths of Michael Brown and George Floyd.
On June 26, Neff shared that the only people who care about changing the name of the Washington Redskins are "white libs and their university-'educated' pets."
Article continues below advertisement
When the messages came to light, Blake Neff resigned.
According to The New York Times, a memo was released by Fox News CEO Suzanne Scott and President Jay Wallace said the messages written by Neff were "horrendous and deeply offensive."
"Neff's abhorrent conduct on this forum was never divulged to the show or the network until Friday, at which point we swiftly accepted his resignation," Scott and Wallace wrote in the memo. "Make no mistake, actions such as his cannot and will not be tolerated at any time in any part of our workforce."
Tucker Carlson addressed the resignation of his top writer.
On July 14, Tucker Carlson briefly addressed the resignation of his top writer on his show. "On Friday, many of those posts became public," he said. "Blake was horrified by the story and he was ashamed. Friday afternoon he resigned from his job."
Article continues below advertisement
"It is wrong to attack people for qualities they cannot control. In this country, we judge people for what they do, not for how they were born. We often say that because we mean it," he said. Adding that Blake Neff, "fell short of that standard and he has paid a very high price for it."
However, some feel Tucker Carlson was more upset that Blake Neff's messages were exposed, and not so much upset about what he had said.