Murder Mystery Accepted! Let's Figure Out Who Killed Ben in 'Only Murders in the Building'
Ben Glenroy may have been pushed down the elevator shaft by Loretta or Dickie, a committed brother who was never credited for creating 'CoBro'.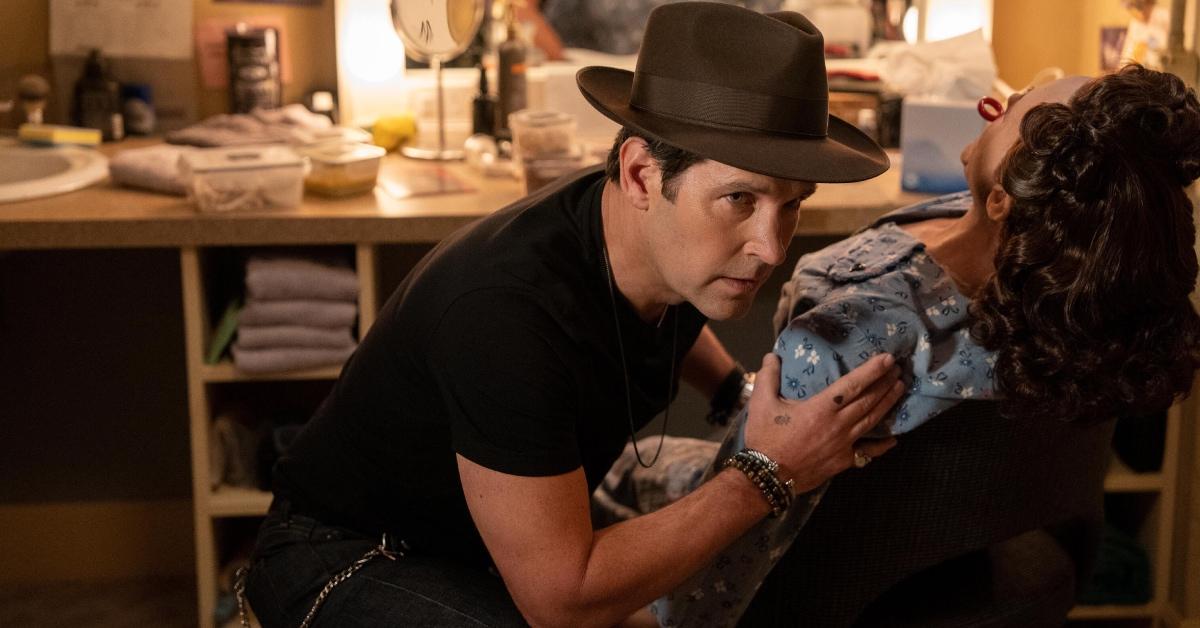 Spoiler alert: This article contains spoilers for Season 3 of Only Murders in the Building.
At the end of Season 2 of Hulu's Only Murders in the Building, we watched Ben Glenroy (Paul Rudd) collapse to his death — or did we? It all happened within seconds of the opening act of Oliver's (Martin Short) Broadway show, leaving us in utter shock. With Oliver's career now teetering on the brink of ruin and Ben permanently erased from the cast, the burning question remains: Who killed Ben?
Article continues below advertisement
Ben didn't actually die during the premiere of the play (whew), but he does eventually die in Season 3 (bummer). Could Loretta Durkin (Meryl Streep) be the culprit behind Ben's death in the show? Or what about Dickie (Jeremy Shamos), Ben's brother? It's certainly starting to look like it! Let's explore a few plausible theories.
How did Ben Glenroy die in Season 3 of 'Only Murders in the Building'?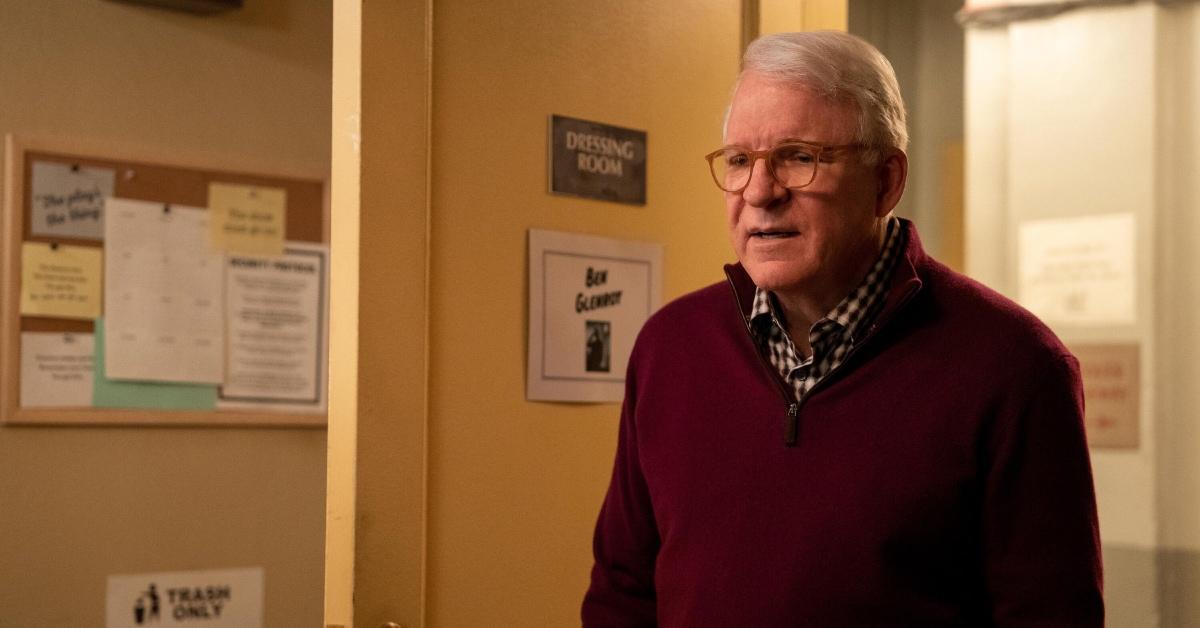 While fans were led to believe Ben may have been poisoned at the end of Season 2, his character makes an astounding (and kind of scary) return during Oliver's afterparty for his play Death Rattle. After bursting through the door, Ben excitedly asks the crowd "Who farted" and proceeds to yell "Momma's back, b---hes! That's right, I'm alive!"
Article continues below advertisement
But, by the end of the episode, a deceased Ben is falling through the ceiling of an Arconia elevator, but not before several drops of his blood grace the top of Charles's (Steve Martin) hat and face. Perhaps someone pushed him down the elevator shaft. But who? Who could be behind Ben's death?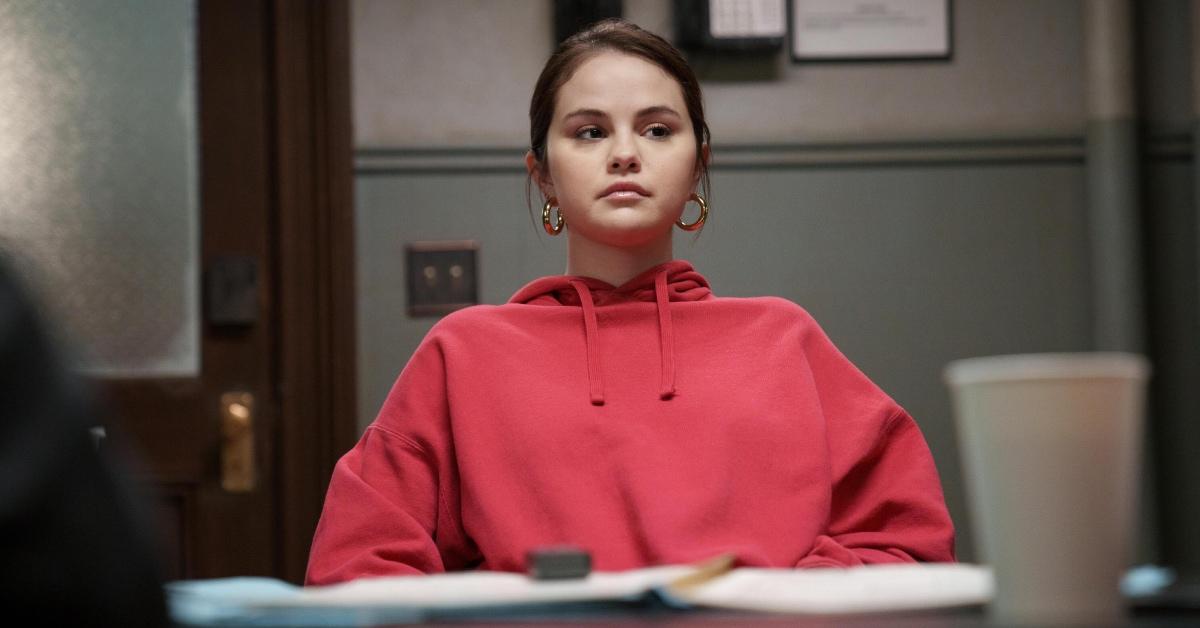 Article continues below advertisement
Who killed Ben Glenroy in Season 3 of 'Only Murders in the Building'?
Considering the show's name and past reputation, it's only natural to assume Ben was murdered. And we have a few ideas as to who might have committed the crime. Let's start with Meryl's character, Loretta. While she was initially excited to meet Ben during the first read-through of the script, that died down after he … well … died and then re-emerged from the afterlife.
After making his grand entrance at the party, Ben addresses certain members of the cast, including Loretta. Without wasting any time, Ben blatantly calls her a snake. "CoBro knows a fellow snake when he sees one," Ben snaps. He then proceeds to hiss in her face.
Article continues below advertisement
Soon after, Loretta abruptly leaves the party but not before saying to Mabel (Selena Gomez), "Ben may be back, but it doesn't change the fact that he's a f--king a--hole." While we presumed Meryl's character was no fan of Ben's, the scrap book revealed in Episode 5 now has us wondering if Loretta is merely a crazed fan who couldn't handle rejection. Ben did allegedly attack her before the show and told her he didn't want to share the stage with a no-name actor.
Oddly enough, Loretta also called Ben a "F--KING PIG" during her dinner date with Oliver, the same phrase that was written on his mirror just before the show. Needless to say, Loretta is now a prime suspect in Ben's death. And Oliver's attempts to cover up any tracks that might lead to his new girlfriend aren't exactly helping.
Article continues below advertisement
Did Howard kill Ben Glenroy?
If we think back to the first day of the script read-through, Howard (Michael Cyril Creighton) made it a point to interrupt Oliver before he could formally address his cast. "We thank you for your attention," Howard announces in a pleasant tone. He continues, "Brief anecdote, I remember when I auditioned for Mr. Oliver Putnam for this very play." Howard then turns to Oliver and says, "Do you remember what you said to me?" Oliver replies, "I sure do, I said how about you be my assistant instead."
Article continues below advertisement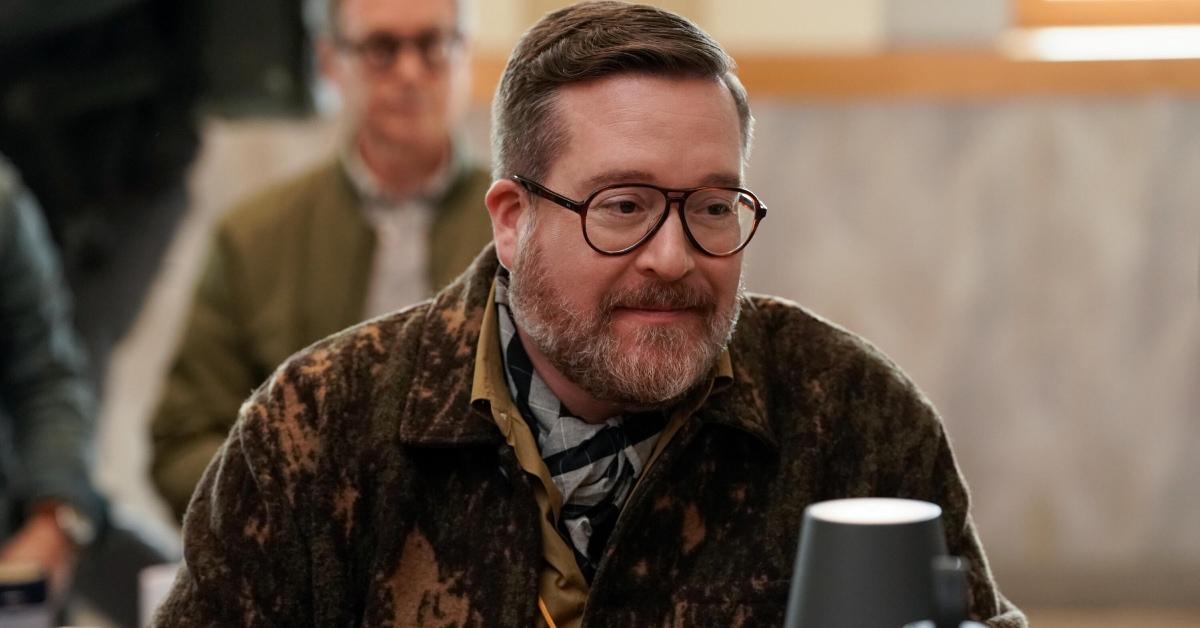 Distastefully, Howard finishes off his brief spiel with "That's right, word for word." Now, although Howard may have been a bit disappointed over not being cast in Oliver's play, it's becoming clearer that he doesn't have it in him to kill Ben.
Article continues below advertisement
While Howard did confess to killing Ben in Episode 6, he wasn't actually saying he performed the heinous act. Instead, he suggested that him not sweeping the floor before the big day led to Gideon's ghost reemerging and taking Ben's life.
Would it be an interesting twist to introduce paranormal activity into the show? Sure, but it's unlikely in the case of Ben's death.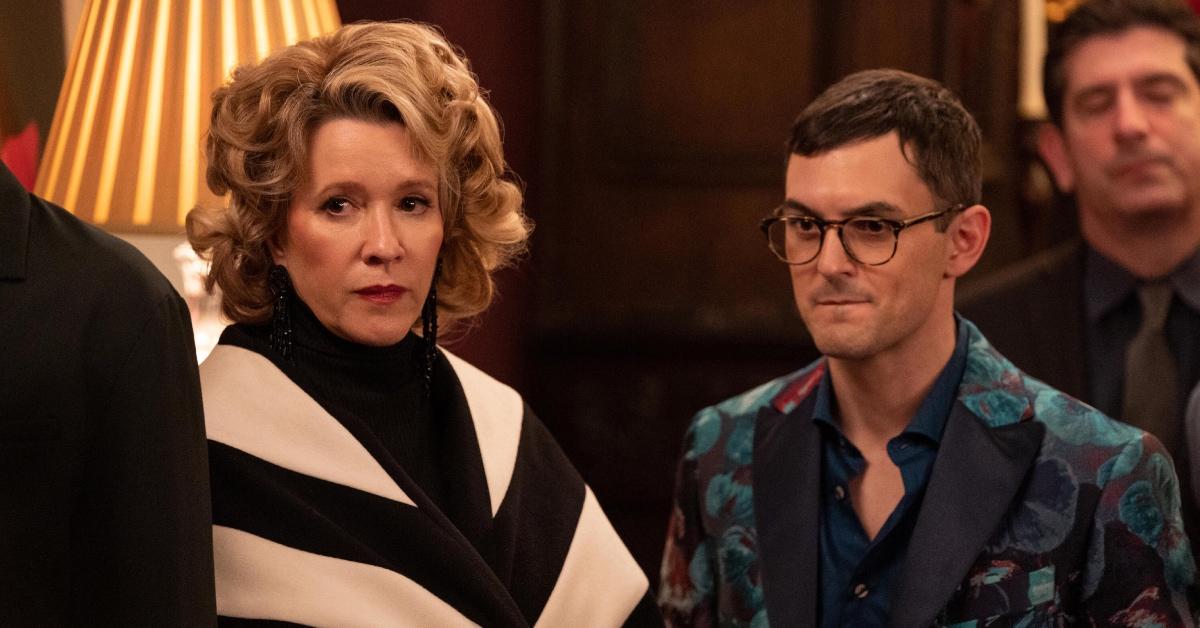 Article continues below advertisement
Who else could have killed Ben in 'Only Murders in the Building'?
Donna, the producer of the fictitious play Death Rattle, and her son are some other contenders who are still on our radar. The fact that Ben continuously complained to them about his unpleasant dressing room coupled with the odd behavior the two displayed has us questioning their role in his death.
Don't tell me you already forgot the scene where the mother and son share an intimate kiss during the script read-through and the only explanation she offers is "He's gay, so I can kiss him like that." We sure didn't!
There was also a moment where we thought Joy (Andrea Martin), Charles's girlfriend, could be a person of interest. That came after we discovered it was her lipstick that was used to transcribe the words "F--KING PIG" on Ben's mirror.
Article continues below advertisement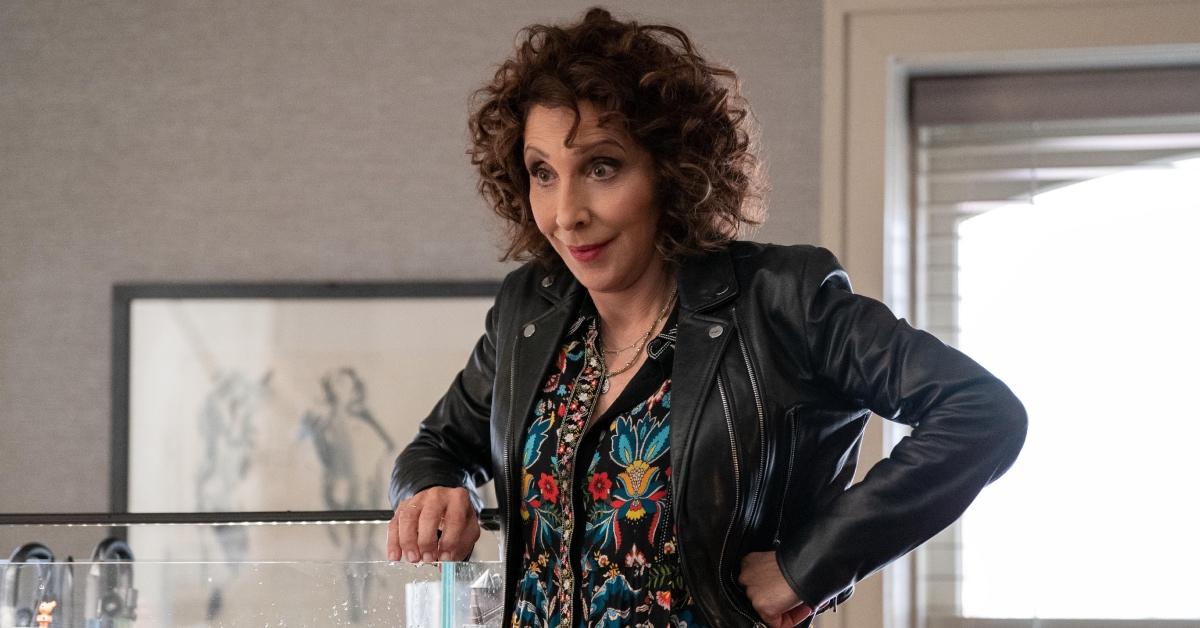 And let's not forget the eerie comment she made to Charles after introducing him to a tactic that would help him memorize his patter song.
"You have me now," Joy calmly says to Charles. "I'm gonna look out for you, Charlie, just like I did with Ben Glenroy. He knew if she touched one hair on your gorgeous little head he was gonna have to deal with me."
Article continues below advertisement
But, after careful consideration coupled with the conversation Charles had with Sazz (Jane Lynch), Joy is looking less like another Jan (Amy Ryan) and more like a woman who is (or was, sorry Charles) utterly in love.
Article continues below advertisement
Could Kimber have killed Ben Glenroy?
Kimber (Ashley Park) is another person we thought may have been involved in Ben's death considering there was something going on between the two. However, she later cleared the air and revealed she was only interested in having Ben endorse her anti-aging serum, which he later backed out from doing.
After untangling her complicated relationship with the actor, we learn that she sold her hankie on eBay and may not have been in Ben's dressing room before the play.
But, she isn't entirely crossed off our suspect list just yet.
Article continues below advertisement
Jonathan (Jason Veasey), Ben's understudy, was another who scored a place on our imaginative murder board, but now that we know he was only seeking anxiety medicine from Ben's doctor, he's looking less like a probable suspect. But, what about Tobert (Jesse Williams)? The saying goes, keep your friends close and your enemies closer. Tobert seems to be getting awfully close to Mabel.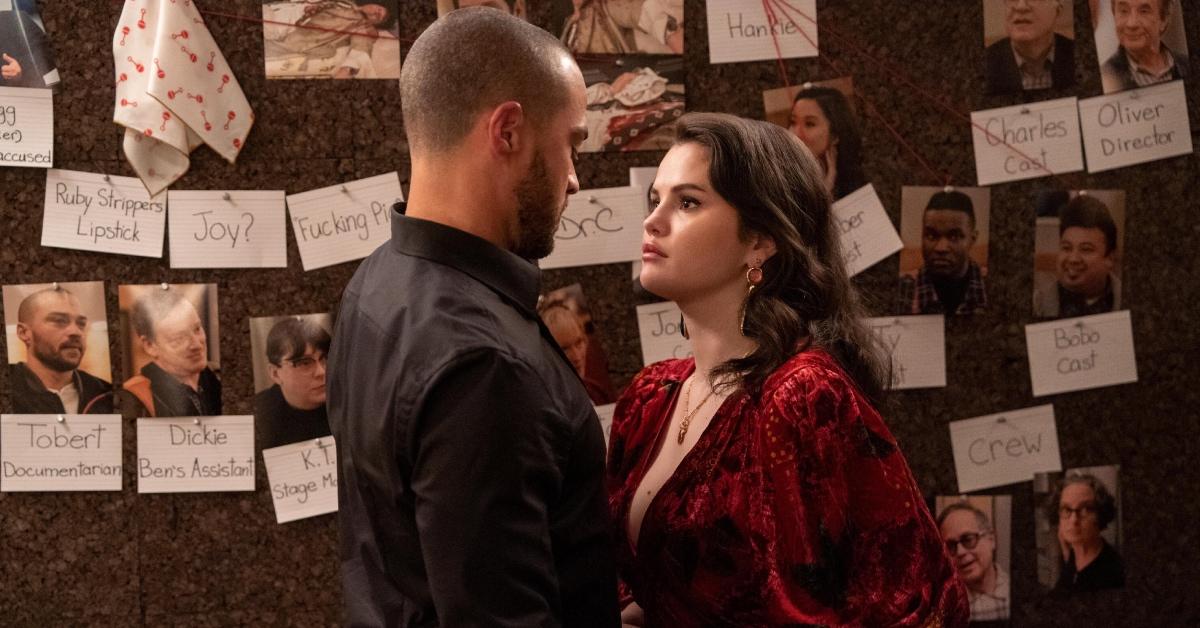 Article continues below advertisement
The latest person to make it onto the official murder suspect board in Dickie. After learning that Dickie may be the creator behind CoBro, there is a chance he lashed out at Ben for stealing his comic book idea and playing it off as his own. That, and Dickie probably grew tired of protecting Ben and the lavish lifestyle he essentially helped him build.
While we do have some potential leads in Ben's death, his killer is still lurking about, and it's likely that his or her identity will be revealed soon!
Catch new episodes of Only Murders in the Building Season 3 on Tuesdays at 12 a.m. EST.