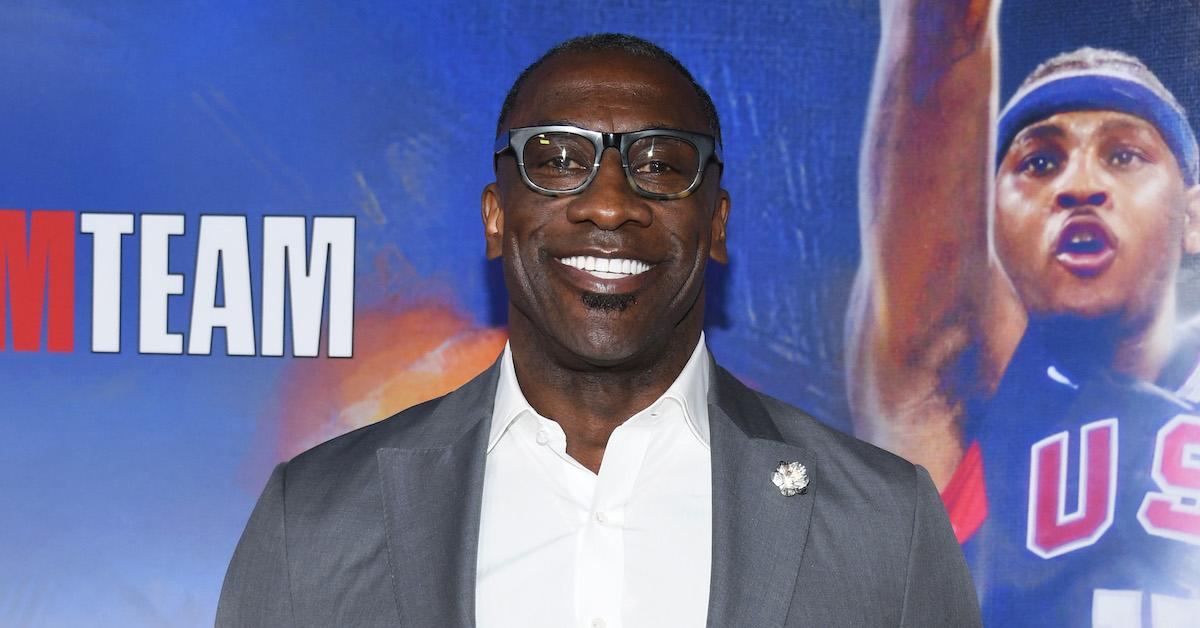 Why Is Shannon Sharpe Not on 'Undisputed' With Skip Bayless? Here's What We Know
The world's prayers are with Damar Hamlin, the Buffalo Bills safety who collapsed on the field during a Monday Night Football matchup with the Bengals in Cincinnati on January 2, 2023. While many colleagues and fans have shared their raw thoughts on Twitter over the National Football League player's terrifying cardiac arrest event on live TV, one person's reaction is making headlines for the wrong reasons.
Article continues below advertisement
Fox's Undisputed co-host Skip Bayless' tweet has angered celebrities and viewers alike. And now, it's being speculated that Skip's fellow co-host Shannon Sharpe skipped Tuesday morning's taping of Undisputed due to his similar fury over the longtime TV personality's hot take on Damar's tragic health emergency.
So, why is Shannon Sharpe not on 'Undisputed' with Skip Bayless on Tuesday, January 3rd?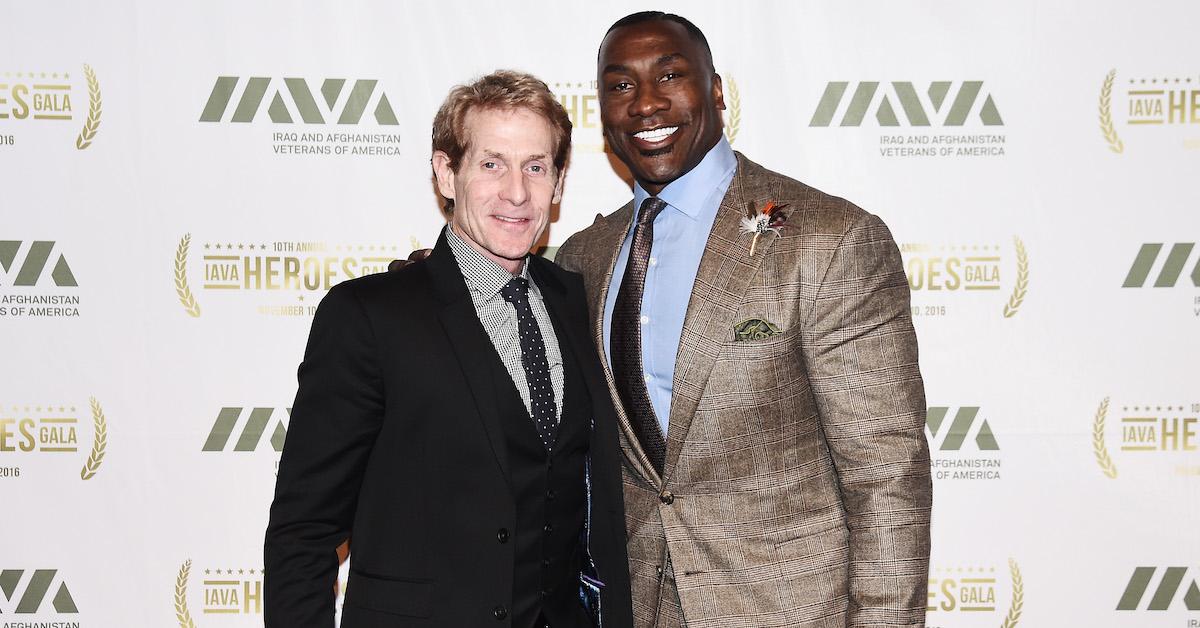 The NFL Hall of Famer did not show up to debate Skip per usual the morning after Damar suffered cardiac arrest during Monday Night Football, a freak accident that shocked viewers and veteran football players and commentators. Some are suggesting that Shannon, who has had beef with Skip in the past (more on that in a moment), wanted to distance himself from Skip's controversial tweet. What did Skip say that got people so upset? See for yourself.
Article continues below advertisement
The Monday night tweet immediately inspired demands for Fox to fire the host, and for Skip to apologize to Damar's family for his choice of words. From fans to celebrities, the tweet has certainly ignited extremely strong emotions among everyone whose hearts are with Damar as he remains in critical condition at the University of Cincinnati Medical Center, per The Spun.
Article continues below advertisement
Upon facing backlash, Skip later attempted to clarify his comments via Twitter, noting, "Nothing is more important than that young man's health," and blaming the hubbub on a "misunderstanding." Skip had more to say on the matter when he appeared solo on Undisputed.
Article continues below advertisement
Viewers watched as he launched into a lengthy monologue about struggling with the decision to even do the show Tuesday morning, noting the last thing he wanted to do was be insensitive to the Hamlin family. He then pointed out the obvious that Shannon was nowhere to be found.
What is the Shannon Sharpe Skip Bayless beef really about?
While Skip brushed off Shannon's absence on Undisputed Tuesday morning following Damar's health emergency, saying he'd look forward to seeing him the next day, the blowback over Skip's tone-deaf tweet could be the final straw for the former NFL star.
Article continues below advertisement
While Shannon has not addressed his decision not to sit with Skip for the taping, he did tweet out concerns for Damar as of Monday night, with many reactions imploring the commentator to essentially sucker punch his co-host for what he said.
Article continues below advertisement
Tensions must be running high since this is not the first time that Skip and Shannon have had beef. Just a few weeks ago Skip's attempt to defend an at-times-floundering Tom Brady's season with the Tampa Bay Buccaneers resulted in what Shannon perceived as a "personal" attack, per Yahoo!
"[Brady]'s still playing at a high level at 45 when you had to stop at 35, that's the point!" Skip told Shannon during the viral conversation. He went on to call Tom "way better" than Shannon.
"See what you do, you take personal shots," Shannon retorted. "You're willing to take a personal shot at me to say this man is better than me because I say he's playing bad this year?" he went on to demand. It seems that conflict was not resolved, and at time of writing, there was no word on if this latest beef will be settled amicably.