Anthony Mackie Responds to Sebastian Stan Roast — 'He Can Never Be Free of Me' (EXCLUSIVE)
Anthony Mackie and Sebastian Stan are total friend goals on and offscreen — The 'Captain America 4' star hints at Sam and Bucky's MCU future.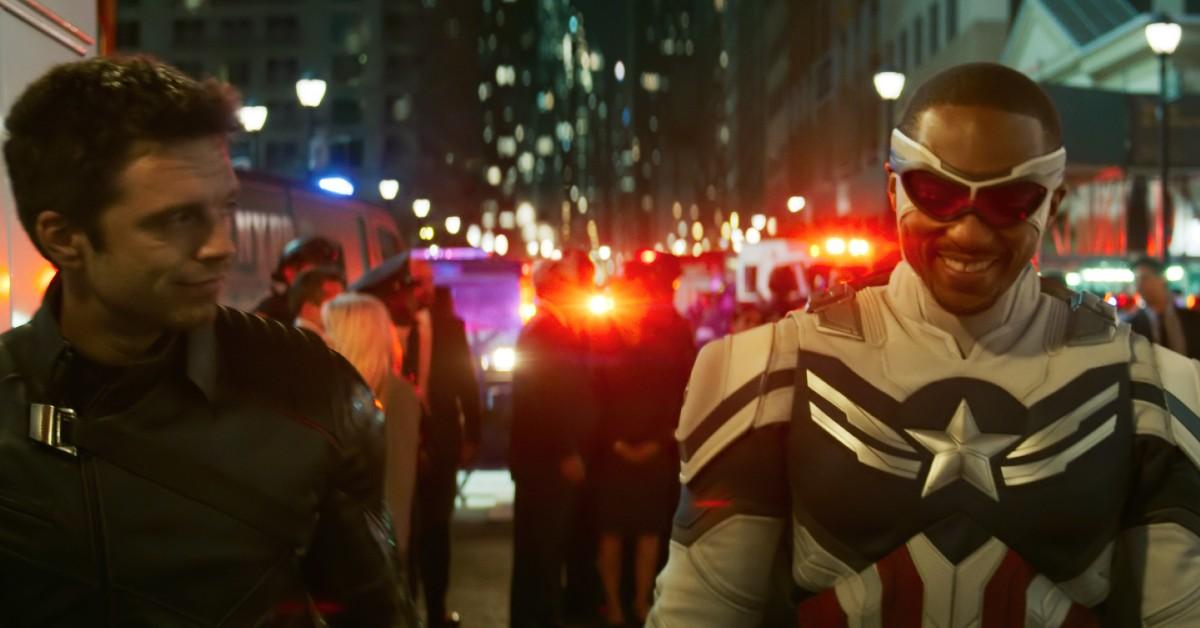 There's been plenty of iconic MCU platonic/romantic/sibling pairings over the years — Wanda and Vision, Dr. Strange and his ego, Steve and Peggy, Thor and Loki, Jimmy Woo and his card trick ... the list goes on and on.
However, one Marvel friendship reigns supreme. Let's turn the clock back a bit to the moment Bucky Barnes' (Sebastian Stan) friendship with Sam Wilson (Anthony Mackie) truly began.
Article continues below advertisement
When Steve (Chris Evans) was on the run from the law in Captain America: Civil War, his two loyal best friends Bucky and Sam were right there breaking laws with him like the A+ wingmen they were. On their way to an airport in Germany, Bucky asked Sam one crucial question. "Can you move your seat up?" Sam said, "No," and thus, a beautiful Marvel friendship was born.
Anthony Mackie spoke exclusively with Distractify about the chances of Bucky and Sam reuniting in future MCU projects.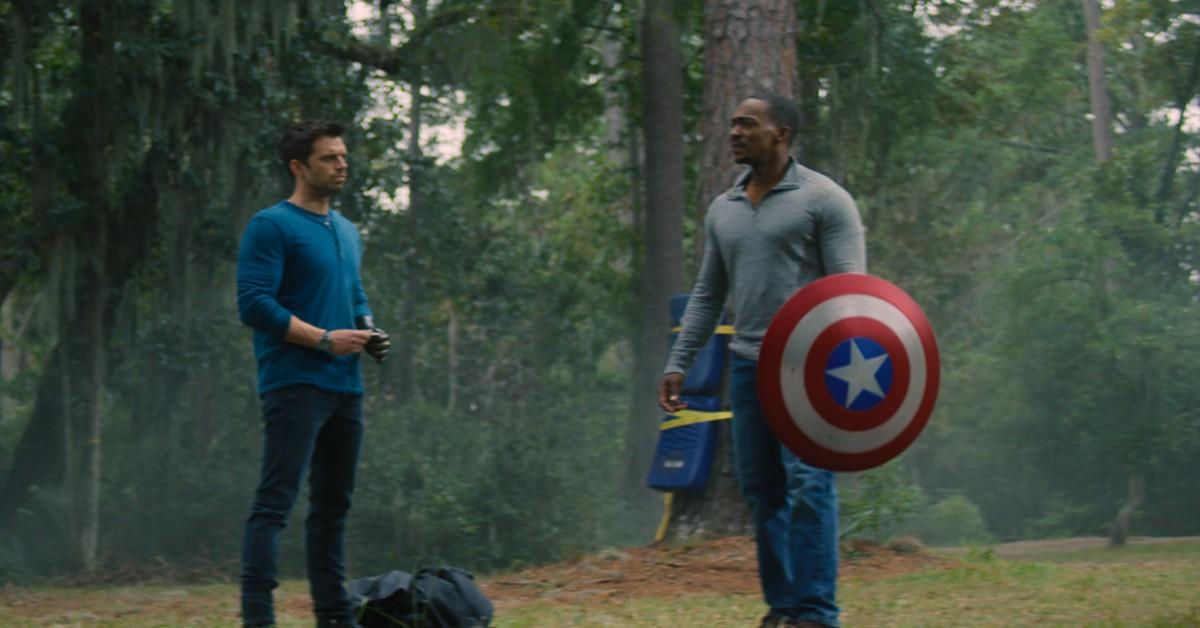 Article continues below advertisement
Will Bucky be in 'Captain America 4'?
It seems to be an unwritten MCU rule that no Cap is complete without a Bucky Barnes in his life.
After all, Bucky was there for Sam all throughout The Falcon and the Winter Soldier. Bucky joked that he wasn't listening to Sam's epic first speech as Captain America in finale of TFATWS, while obviously being super proud of Sam for finally embracing his new role.
They say the friends that roast each other stick together, right? (If that's not a saying already, we're making it official right now!) Like their onscreen counterparts, Anthony and Sebastian have a hilarious friendship dynamic in real life.
For example, when Distractify asked Anthony to respond to Sebastian joking that he was finally free of him during an interview with The Hollywood Reporter, Anthony replied, "He can never be free of me!"
Article continues below advertisement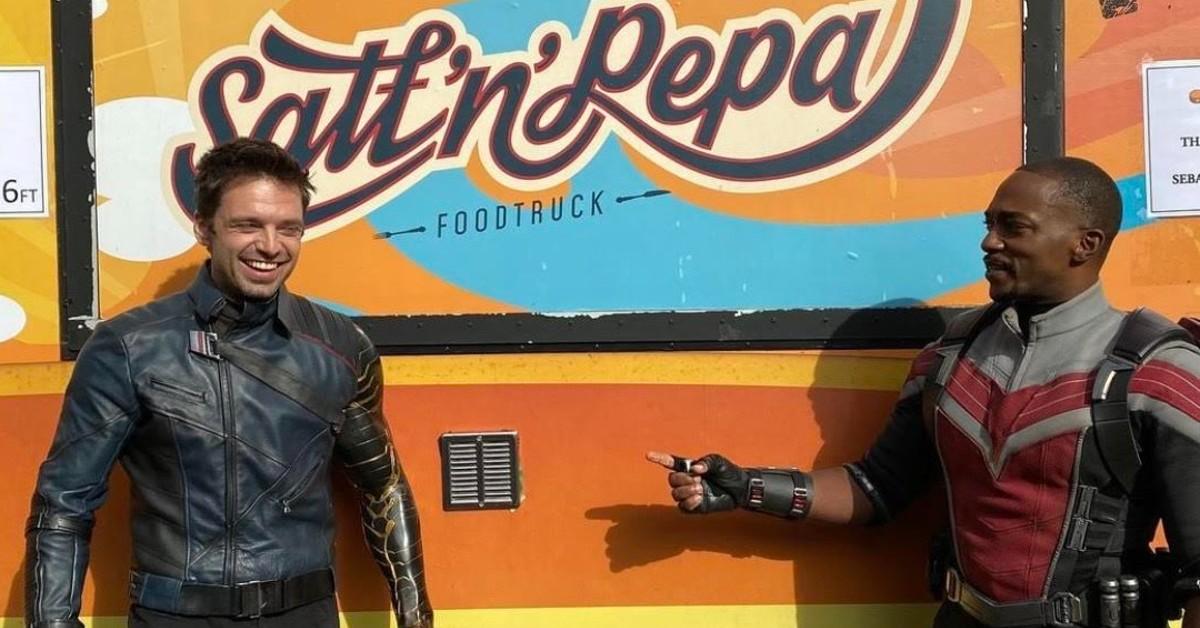 Anthony understandably couldn't reveal if Sebastian might appear in Captain America 4 (Kevin Feige has eyes and ears everywhere, after all), but he did tell Distractify this — "Sebastian and I work really well together. We have a lot of fun together. We're old enough now to where we can't get in trouble anymore. So, you know, I think it's inevitable that at some point in time, we'll cross paths in the universe again."
Article continues below advertisement
When does 'Captain America 4' hit theaters?
Could Anthony be hiding a big Bucky-sized secret for Captain America 4, in the style of Andrew Garfield, Tom Holland, and Tobey Maguire talking about Spider Man: No Way Home before that film hit theaters? It's possible!
Unfortunately, we'll have to wait a while to find out. Captain America: New World Order doesn't hit theaters until May 3, 2024.
However, we found it quite interesting that Sebastian's next confirmed appearance as Bucky will be in Thunderbolts, the Marvel film premiering right after Captain America: New World Order on July 26th, 2024.
Could there be a reason why these two films serve as the closing chapter of Marvel's Phase 5? We'll just have to wait and see!