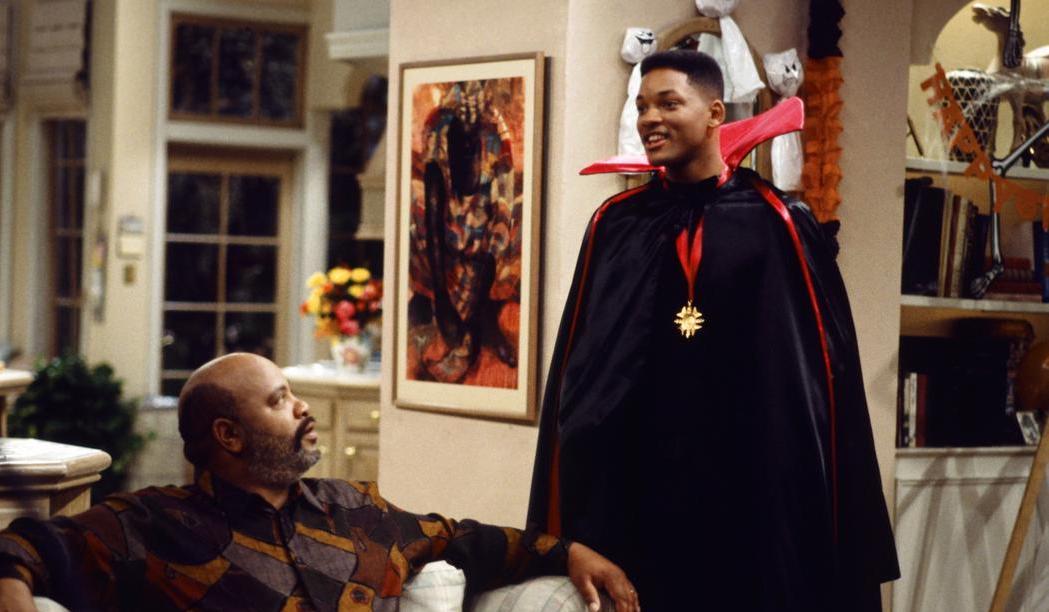 The Best Halloween Themed Sitcom Episodes to Watch This Weekend
With Halloween only hours away, the best way to gear up and get into the spooky spirit is through a specially selected collection of the best Halloween sitcom episodes.
October does offer a few feature-length holiday movies (Hocus Pocus, Halloween, Halloweentown, to name a few); but, the 30-minute shows are the perfect length for when you want to view multiple comedic adventures.
Article continues below advertisement
The best part? You don't necessarily have to be caught up on the show to watch their Halloween-themed extravaganzas.
So, grab a ghostly snack, light your seasonal cinnamon candle, cuddle under your Target pumpkin throw blanket, and press play on this Halloween sitcom line-up.
'That '70s Show' Season 2, Episode 5: "Halloween"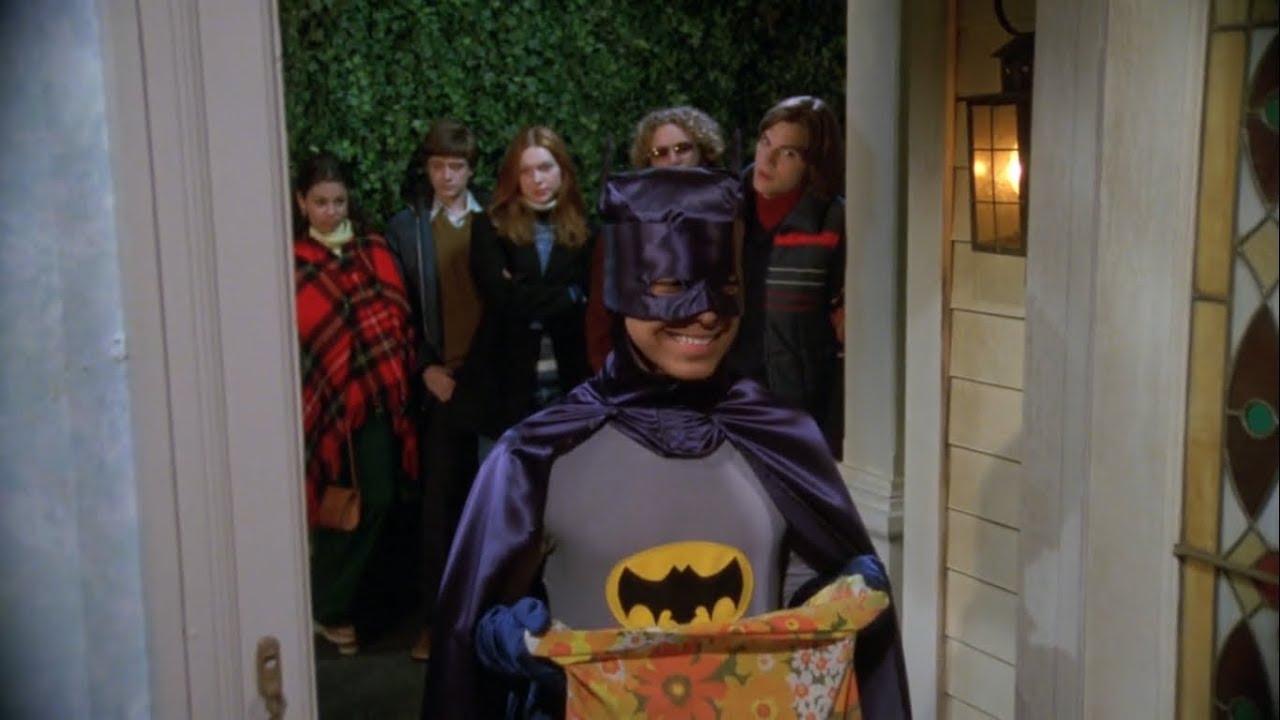 We feel That '70s Show doesn't get enough love, and its Halloween episode is a classic.
The cold opening is hysterical, with the gang hanging out in the basement, reminiscing on how they used to celebrate Halloween. When the group brings up trick-or-treating, Fez is fascinated by the concept of going up to a stranger's house, saying "trick-or-treat," and then receiving candy from said stranger.
Article continues below advertisement
Before they visit their burned-down elementary school, the group takes Fez trick-or-treating. He's dressed up in the original Batman costume and becomes upset when he receives an apple instead of candy.
There's plenty of other incredible moments in this episode, including the origin of Red's catchphrase, "dumba--" and the gang reading through their old permanent records.
Article continues below advertisement
'The Office' Season 2, Episode 5: "Halloween"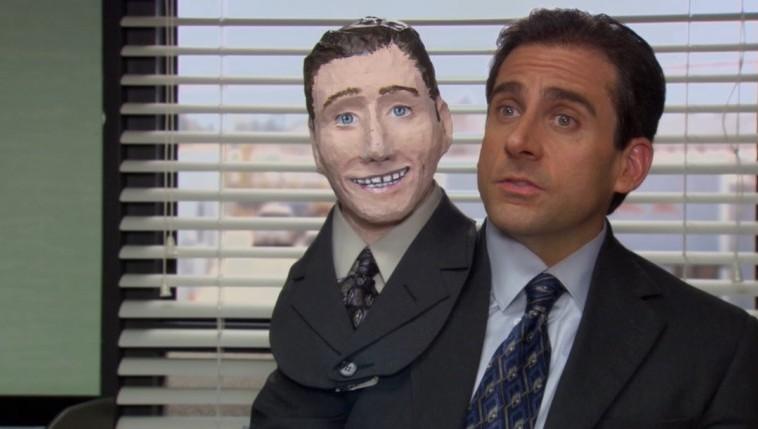 The first Halloween episode of The Office is also its best.
When Michael arrives to work, Pam lets him know that Jan called. He understands it's because he was supposed to fire someone by the end of the month. In classic Michael Scott fashion, he put it off until the last possible second. Michael was hoping that someone would quit, transfer, or die so the office could avoid firing someone. But now, when everyone dresses up for Halloween, Michael has to do his job.
Article continues below advertisement
The episode is full of the show's typical cringe-worthy, painful moments. However, bits like that make the concept so humorous, thus ranking this as one of the best Halloween sitcom episodes.
Article continues below advertisement
'Parks and Recreation' Season 2, Episode 7: "Greg Pikitis"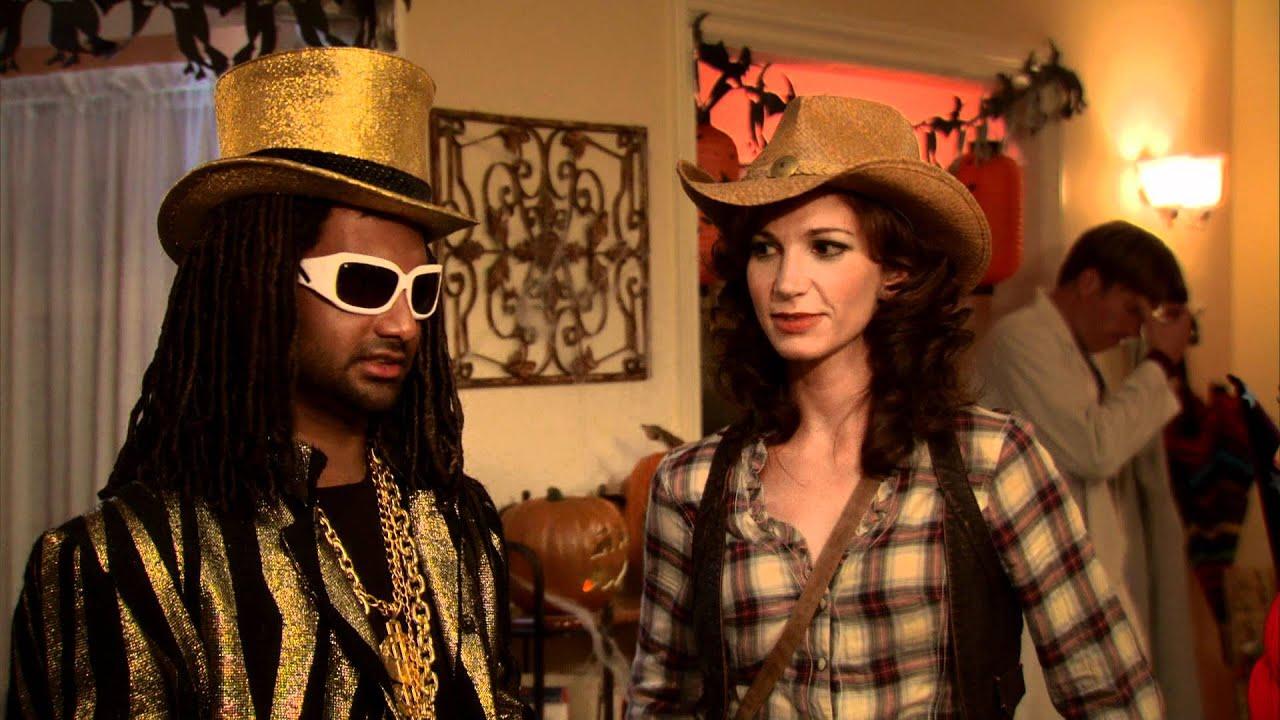 Every Halloween, high school punk and Leslie's arch-nemesis Greg Pikitis vandalizes the town's statue of Mayor Percy. Leslie lets him know that she'll be keeping a close eye on him, and this year will be the year she catches him.
Article continues below advertisement
Ann is throwing a Halloween party, but she doesn't want Tom there. Unfortunately for her, Jerry told Tom about the party. What starts as a boring night slowly turns into a fun gathering once the life of the party Tom and his wife Wendy arrive as T-Pain and a cowgirl.
This is the show's first attempt at a Halloween-themed episode, and they absolutely nailed it. Now, the series' next effort is even better.
Article continues below advertisement
'Parks and Recreation' Season 4, Episode 5: "Meet 'N' Greet"
In Parks and Rec's second Halloween-themed episode, April and Andy decide to throw a Halloween party at their home. April says someone in attendance will die, and Andy chimes in that they will die of fun (this is why they are the perfect match). The two neglect to inform their roommate, Ben Wyatt, about the get-together. Rather than confront them, Ben decides to be passive-aggressive about the party instead.
Article continues below advertisement
Ben refuses to tell Andy he's mad, so Andy puts Ben in a headlock until he admits he's angry. Finally, Ben becomes enraged and accidentally breaks Andy's nose when he tries to free himself from the headlock. Andy isn't mad at Ben; he's happy because he eventually showed genuine rage. In the end, he agrees to notify Ben about imminent plans.
Article continues below advertisement
'The King of Queens' Season 4, Episode 6: "Ticker Treat"
In The King of Queens Halloween-themed episode, Arthur forbids Halloween in the house. Bothered over Arthur's Halloween banishment, Doug decides to give Arthur a little Halloween scare. Regrettably, things don't turn out the way Doug hoped, as Arthur suffers a minor heart attack and ends up in the hospital.
Besides this storyline, Doug's best friend Deacon is worried about his son Kirby, who dresses up as Blossom from the Powerpuff Girls for Halloween rather than a traditional "boy costume."
Article continues below advertisement
There are several laugh-out-loud moments in this episode, but perhaps the best sequence is when Doug and Deacon go all over New York to track down the pizza place Arthur visited as a kid to retrieve his favorite lemon ice. The owner refuses to serve them, as the register is locked for the night.
Article continues below advertisement
The ever-so rebellious Doug locks the owner out of his shop and takes it upon himself to obtain the treat. Clownery ensues when a customer enters and mistakes Doug for an employee, forcing him to heat up a slice of pizza and produce a cup of soda, to which Doug asks, "Is Pepsi ok?" A staple in Halloween sitcom history.
Article continues below advertisement
'The Fresh Prince of Bel-Air' Season 4, Episode 7: "Hex and the Single Guy"
The Banks family attends a séance so Hilary can communicate with her dead ex-fiancé, Trevor. Throughout the ritual, Will and Uncle Phil have several comedic moments together, as the two are skeptical of the spiritualist.
Eventually, the spiritual leader Scorpius curses the family with a hex that brings them all bad luck.
Article continues below advertisement
Uncle Phil is forced out of business for taking bribes; Ashley breaks her ankle; Carlton's hair is ruined; Geoffrey is deported; Jazz and Hilary plan to wed; Aunt Viv forces Will to move out of their home for cursing the family. We won't spoil the ending, but it is a shocking twist.
The best part of this episode has to be Carlton's Halloween costume. He's supposedly dressed as his idol, Macaulay Culkin. But, with his bleached hair and outfit choice, Carlton looks more like Dennis Rodman.
Article continues below advertisement
Brooklyn Nine-Nine Season 7, Episode 11: "Valloweaster"
The annual Halloween Heist is among us. "Valloweaster" shows the squad preparing for the seventh annual Halloween Heist. Though it begins on Halloween, the heist ends up getting delayed and resumed over six months.
Article continues below advertisement
The episode is full of chaotic moments, including that genius cold opening with Nine-Nine members dressed in bunny costumes wreaking havoc in the office. Also, our favorite moment is Cheddar's entrance, with a running sequence of the "thicc king."
We hope you enjoy watching these Halloween-themed sitcom episodes this season. Happy Halloween!