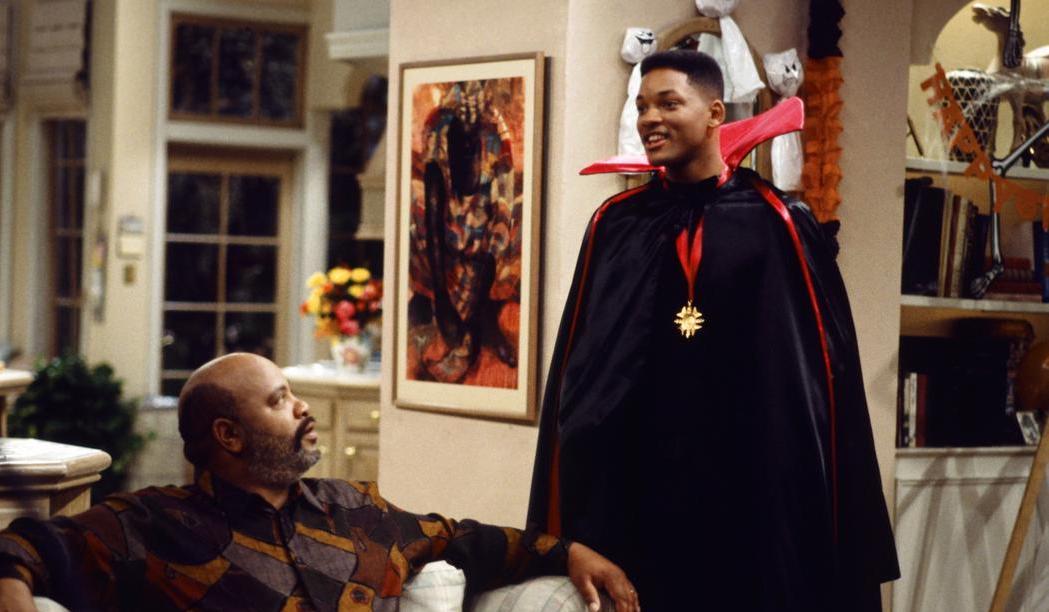 Embrace the Spooky Season by Binge-Watching These Halloween Sitcom Episodes
With Halloween just a few days away, the best way to gear up and get into the spooky spirit is through a specially selected collection of the best Halloween sitcom episodes. October offers many feature-length holiday movies (Hocus Pocus and Halloween, to name a few), but the 30-minute shows present some of the best spooky-themed storylines.
Article continues below advertisement
The best part? You don't necessarily have to be caught up on the show to watch their Halloween-themed extravaganzas. On that note, grab a ghostly snack, light your sweet cinnamon pumpkin candle, nestle under your haunted throw blanket, and press play on this Halloween sitcom line-up.
'Abbott Elementary' Season 2, Episode 6: "Candy Zombies"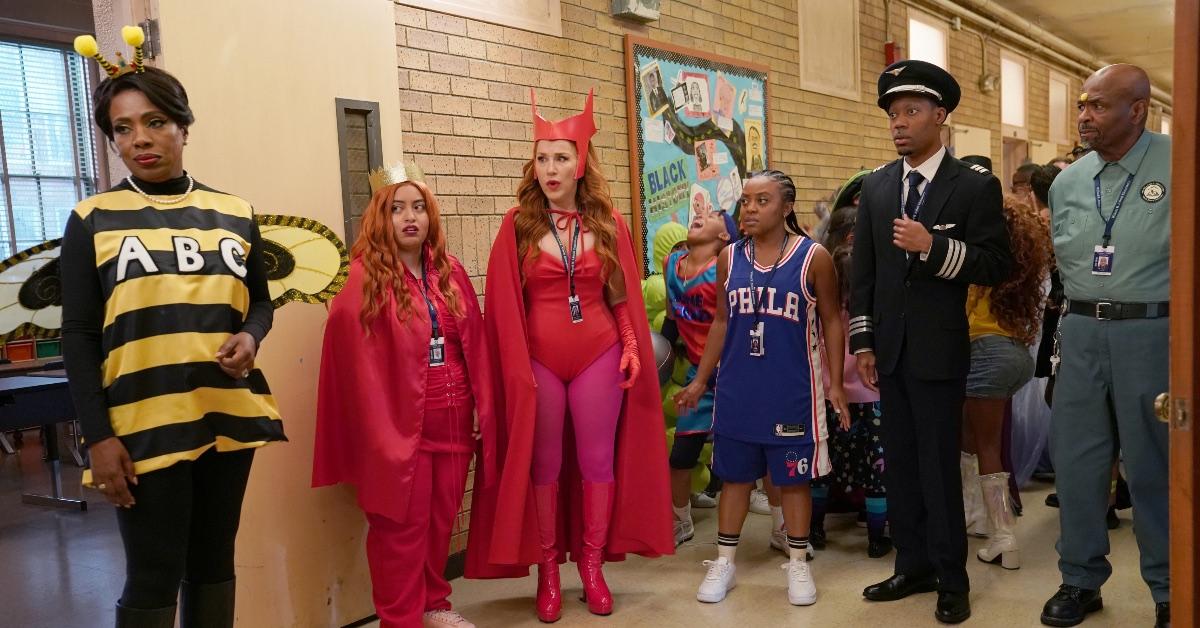 It's finally Halloween at Abbott Elementary!
In the highly anticipated episode, a student steals a bag of candy and starts handing it out during school hours. When it becomes too difficult to teach the kids amid their sugar rushes, the teachers work together to find the culprit. Now, this ranks at the top of our list because the Emmy Award-winning series features plenty of pop culture-related costumes and references.
Article continues below advertisement
'Ghosts' Season 2, Episode 5: "Halloween 2: The Ghost of Hetty's Past"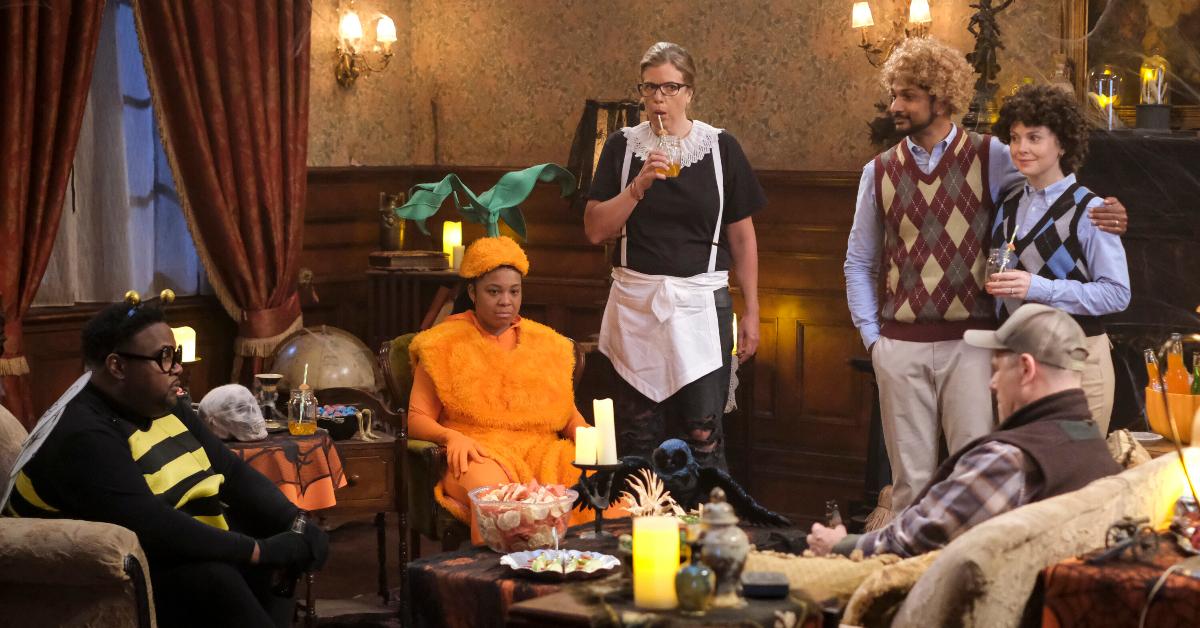 Alas, the CBS sitcom Ghosts is back and tackling Halloween for the second time. This time around, a séance at Sam and Jay's last-minute Halloween party summons a spirit from Hetty's past. The episode successfully leans into the spookier themes, and we don't know about you, but we love when this show takes a darker supernaturalistic turn.
Article continues below advertisement
'Home Economics' Season 2, Episode 6: "Box of King-Size Candy Bars, $48.99"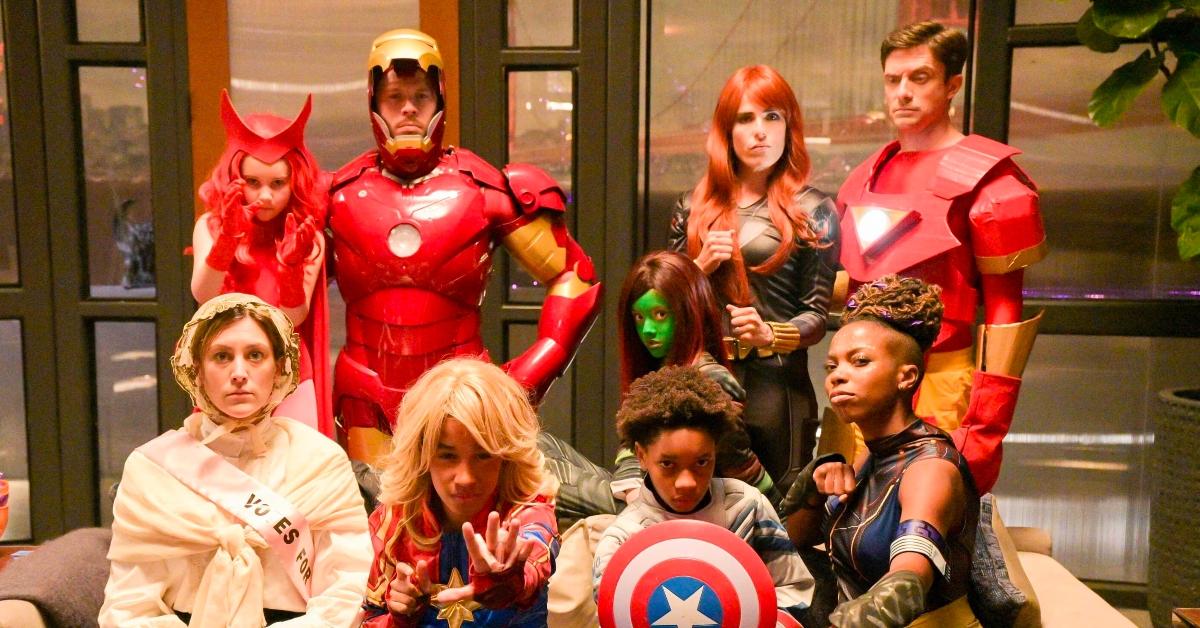 In 2020, Home Economics saw the Hayworth clan assembling to take on Halloween. Throughout the episode, the entire family debates the best neighborhood for trick or treating. Oh, we almost forgot — each character dressed up as a Marvel superhero!
Despite Connor having the movie-accurate Iron Man costume, we actually love Tom's homemade ensemble more because, like the real Iron Man, he put plenty of blood, sweat, and tears into the suit.
Article continues below advertisement
'That '70s Show' Season 2, Episode 5: "Halloween"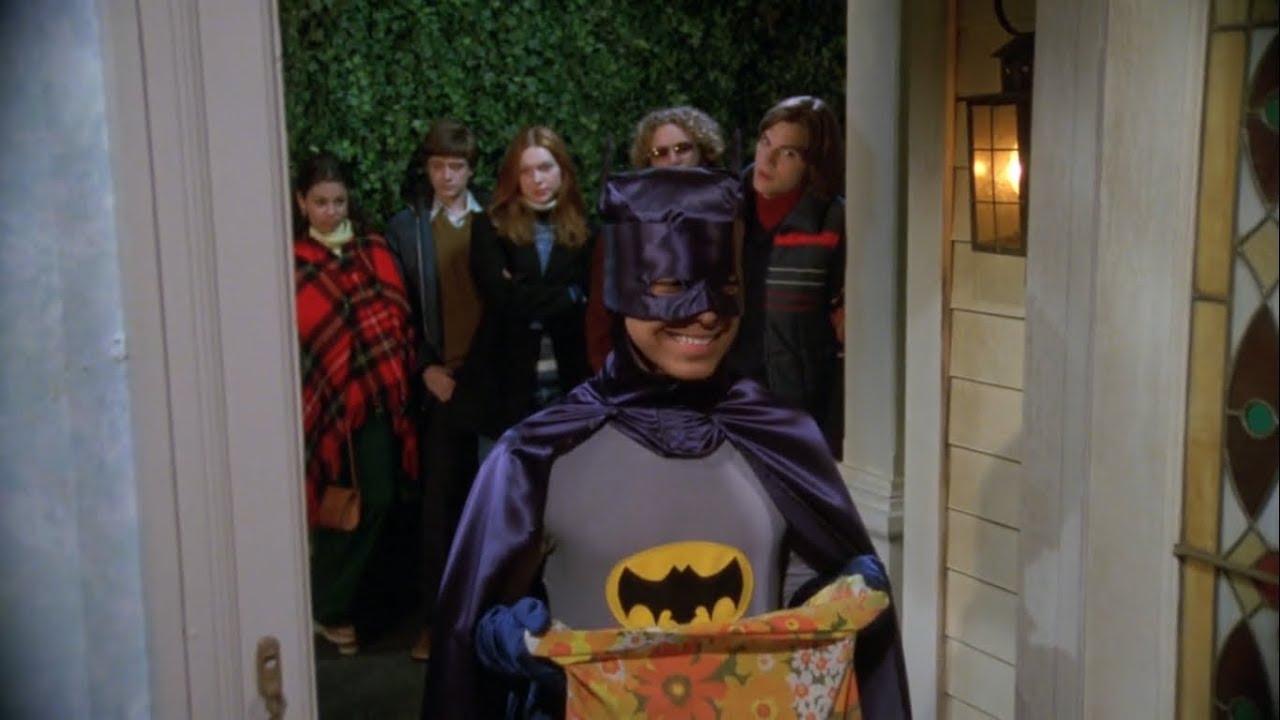 We feel That '70s Show doesn't get enough love, and its Halloween episode is a classic.
The cold opening is hysterical, with the gang hanging out in the basement, reminiscing on how they used to celebrate Halloween. When the group brings up trick-or-treating, Fez is fascinated by the concept of going up to a stranger's house, saying "trick-or-treat," and then receiving candy from said stranger.
Article continues below advertisement
'The Office' Season 2, Episode 5: "Halloween"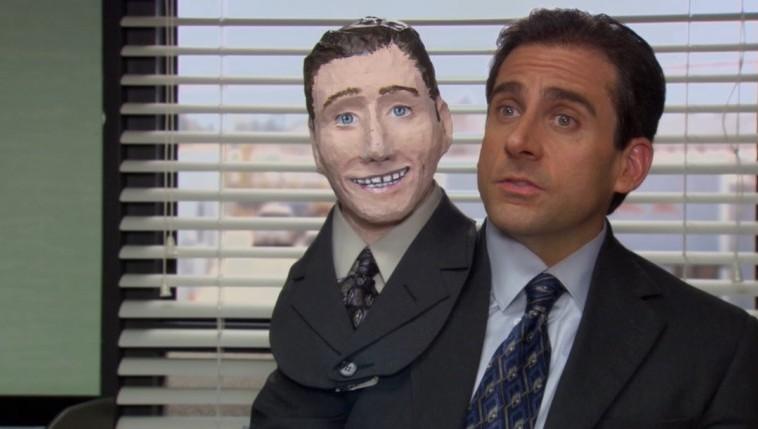 The first Halloween episode of The Office is also its best.
When Michael arrives to work, Pam lets him know that Jan called. He understands it's because he was supposed to fire someone by the end of the month. In classic Michael Scott fashion, he put it off until the last possible second. But now, when everyone dresses up for Halloween, Michael has to do his job.
Article continues below advertisement
'Parks and Recreation' Season 2, Episode 7: "Greg Pikitis"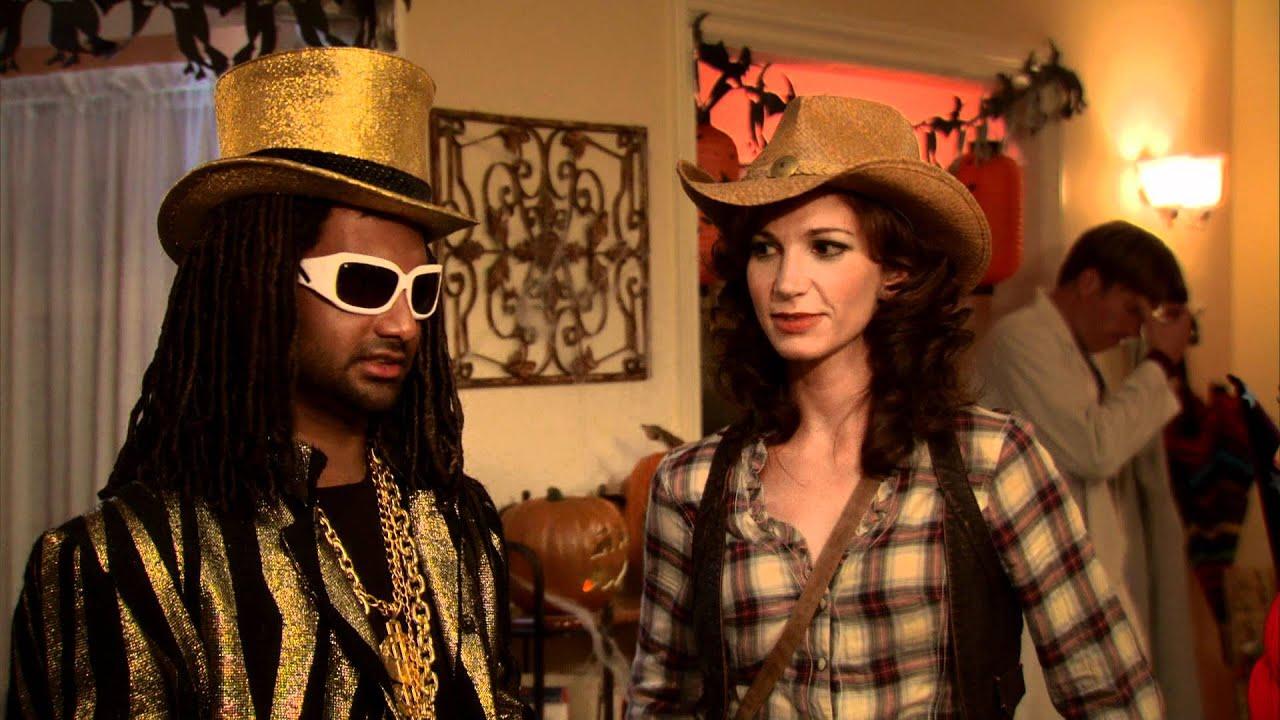 Every Halloween, high school punk and Leslie's arch-nemesis Greg Pikitis vandalizes the town's statue of Mayor Percy. Leslie lets him know that she'll be keeping a close eye on him, and this year will be the year she catches him. This is the show's first attempt at a Halloween-themed episode, and they absolutely nailed it. Now, the series' next effort is even better.
Article continues below advertisement
'Parks and Recreation' Season 4, Episode 5: "Meet 'N' Greet"
In Parks and Rec's second Halloween-themed episode, April and Andy decide to throw a Halloween party at their home.
April says someone in attendance will die, and Andy chimes in that they will die of fun (this is why they are the perfect match). The two neglect to inform their roommate, Ben Wyatt, about the get-together. Rather than confront them, Ben decides to be passive-aggressive about the party instead. From there, things become more chaotic than ever.
Article continues below advertisement
'The King of Queens' Season 4, Episode 6: "Ticker Treat"
In The King of Queens Halloween-themed episode, Arthur forbids Halloween in the house. Bothered over Arthur's Halloween banishment, Doug decides to give Arthur a little Halloween scare. Regrettably, things don't turn out the way Doug hoped, as Arthur suffers a minor heart attack and ends up in the hospital.
Article continues below advertisement
'The Fresh Prince of Bel-Air' Season 4, Episode 7: "Hex and the Single Guy"
The Banks family attends a séance so Hilary can communicate with her dead ex-fiancé, Trevor. Throughout the ritual, Will and Uncle Phil have several comedic moments together, as the two are skeptical of the spiritualist.
The best part of this episode has to be Carlton's Halloween costume. He's supposedly dressed as his idol, Macaulay Culkin; however, with his bleached hair and outfit choice, Carlton looks more like Dennis Rodman.
Article continues below advertisement
Brooklyn Nine-Nine Season 7, Episode 11: "Valloweaster"
The annual Halloween Heist is among us. "Valloweaster" shows the squad preparing for the seventh annual Halloween Heist. Though it begins on Halloween, the heist ends up getting delayed and resumed over six months. The episode is full of chaotic moments, including that genius cold opening and Cheddar's entrance — a running sequence of our favorite "thicc king."
We hope you enjoy watching these Halloween-themed sitcom episodes this season. Happy Halloween!