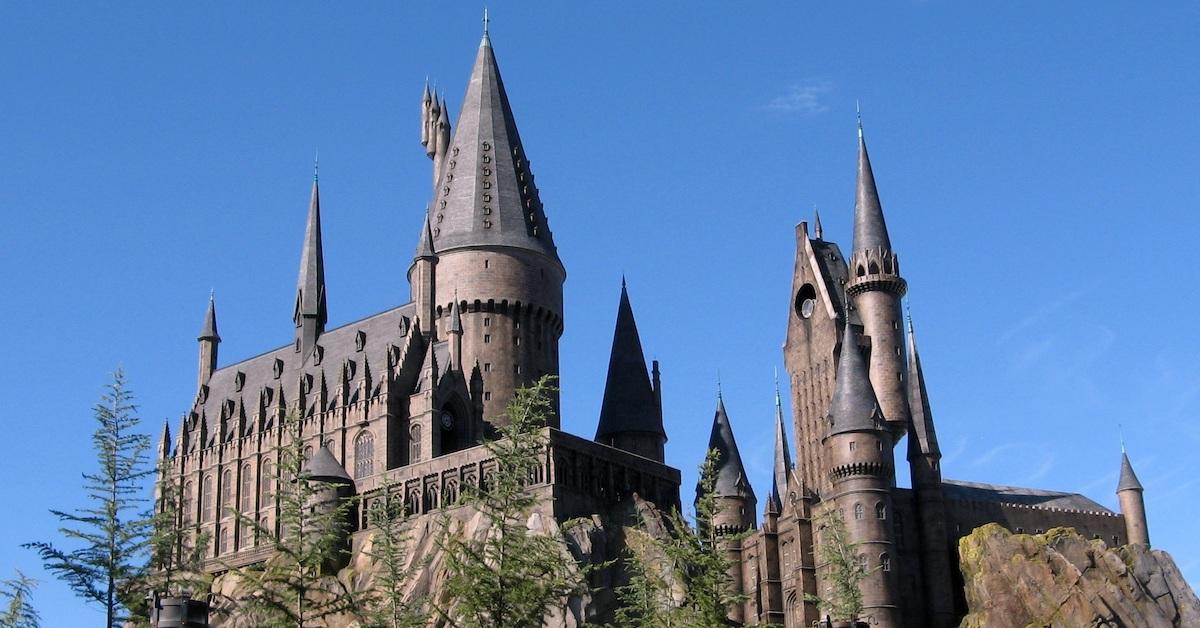 How to Get the Best Harry Potter Experience for Your Buck at Universal Orlando
If you want to do the cheapest Harry Potter at Universal Orlando experience possible, read these tips to maximizing your experience.
With the announcement of a new Harry Potter ride at Universal Orlando, Potterheads are clamoring to get to the Florida theme park for the upgraded Hogwarts experience. Replacing the Dragon Challenge roller coaster, Hagrid's Magical Creatures Motorbike Adventure looks like it will an exciting addition to the park when it opens on Jun 12, 2019.
Article continues below advertisement
However, if you've ever tried to plan a trip around the Harry Potter attractions, you've probably experienced some major sticker shock. That's because Universal operates two separate parks that require separate admission, and both parks feature part of the Wizarding World of Harry Potter experience.
Article continues below advertisement
What's the cheapest way to experience Harry Potter at Universal Orlando?
First off, if you're clamoring to be one of the first to ride the new Hagrid-themed coaster, I'm afraid you're gonna do it at a premium, since summer is the peak season for Orlando theme parks. However, if you're patient enough to wait until September or October — or really any time from September to early May that isn't around a holiday — you'll enjoy lower hotel prices and much smaller crowds. Definitely avoid Easter and Christmas — the two busiest times of year for any theme park visit.
Midweek prices during off-peak months are also cheaper for admission, since Universal has a seasonal pricing structure for tickets, whether purchasing a 1-park or 2-park pass. Two-park passes are definitely a better deal, but if you can only afford to visit one Universal park, we recommend making it Universal Islands of Adventure. You'll miss out on Gringott's and Diagon Alley, but come on, neither of those places can compare to Hogwarts!
Article continues below advertisement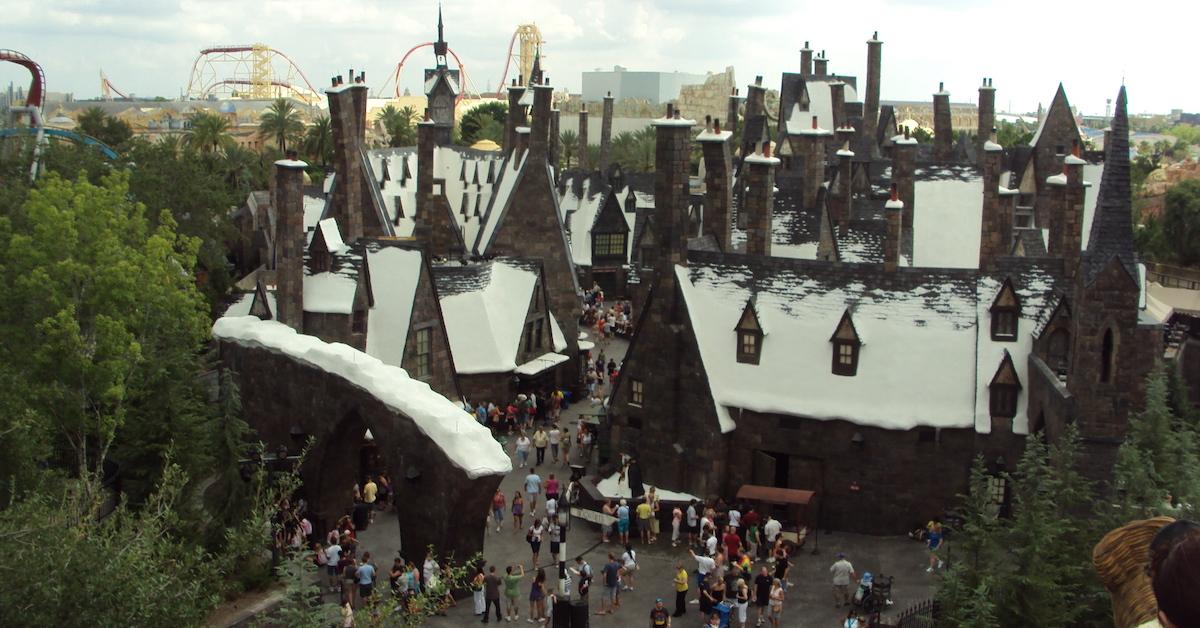 You can also sign up for alerts on when special discount packages go on sale — usually these will happen around times when attendance and bookings are lower. Sites like Undercover Tourist can help you save even more during this low-demand times of year.
Article continues below advertisement
Discount programs can help reduce your trip price, too.
If you have a membership to AAA check to see if they offer a discount, as many offices do. Credit card reward and loyalty programs like Regal Crown Club also allow you to use points toward discounts or even for the full ticket price if you have enough points saved up. Finally, if you have a membership to a warehouse store like Costco, keep an eye out for ticket packages, which they sell in stores and online from time to time.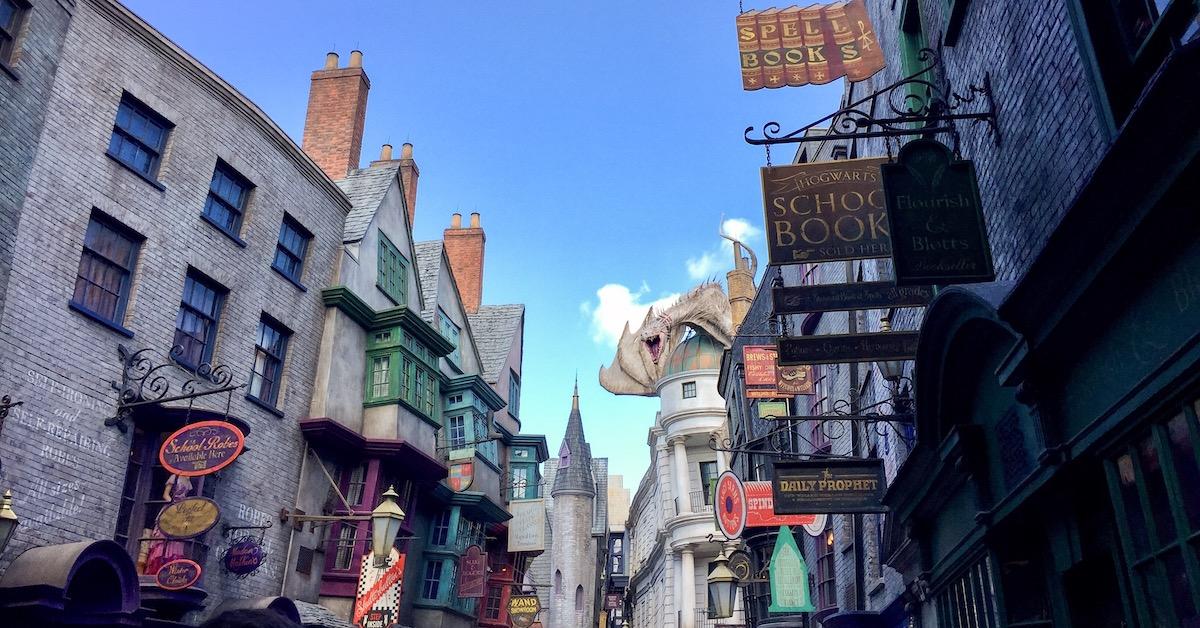 Article continues below advertisement
A travel agent can help you save big on your Universal Orlando trip.
With all the discount travel sites out there, you may think travel agents are obsolete, but for a trip with as many varying rates and logistics as a trip to Universal Orlando (or any other Orlando theme park), you really can save a lot by using a pro. Plus, not only do travel agents know all the best times to go and ways to save, but they often have access to packages and special rates that aren't available to John Q. Public
How to save once you're at Universal Orlando
Once you've gotten the best deal you can on admission and accommodations, there's still the other expenses of a theme park vacation to consider. Food and souvenirs can really eat at your budget, so here are some tips to enjoying all the Wizarding World of Harry Potter to the max without maxing out your credit cards.
Three Broomsticks in Hogmeade apparently offers a great family meal discount called the Great Feast Platter that will feed a family of 4 comfortably for $60. AAA members get an additional 10 percent off that deal, too.
Article continues below advertisement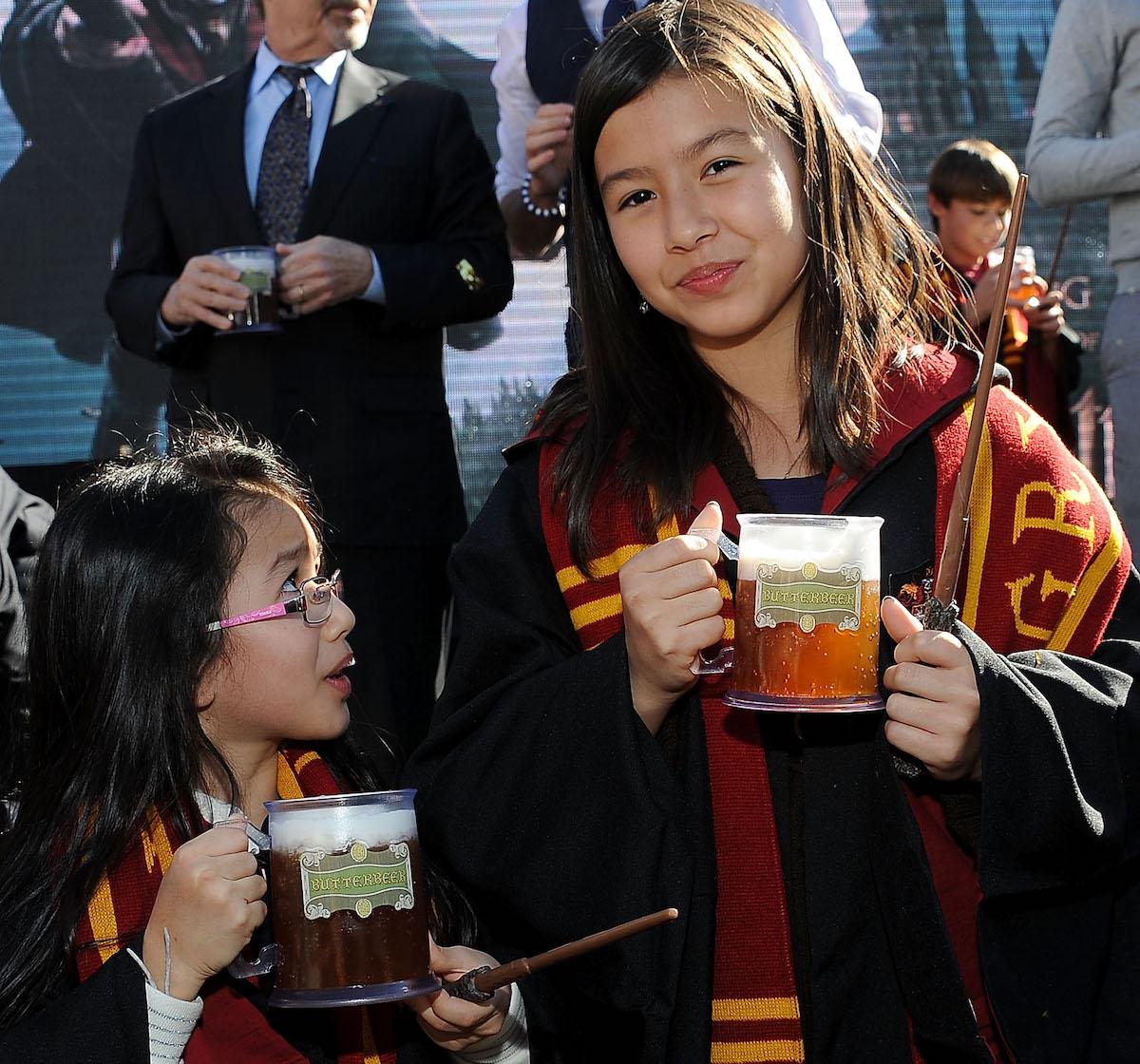 Also, while you can't get discount refills on butterbeer and pumpkin juice, buying those iconic Hogsmeade delicacies in a souvenir mug is definitely a good deal. Not only do you get a fun and useful souvenir, but you can get refills on almost any other soft drink for $1.19 plus tax at both parks.