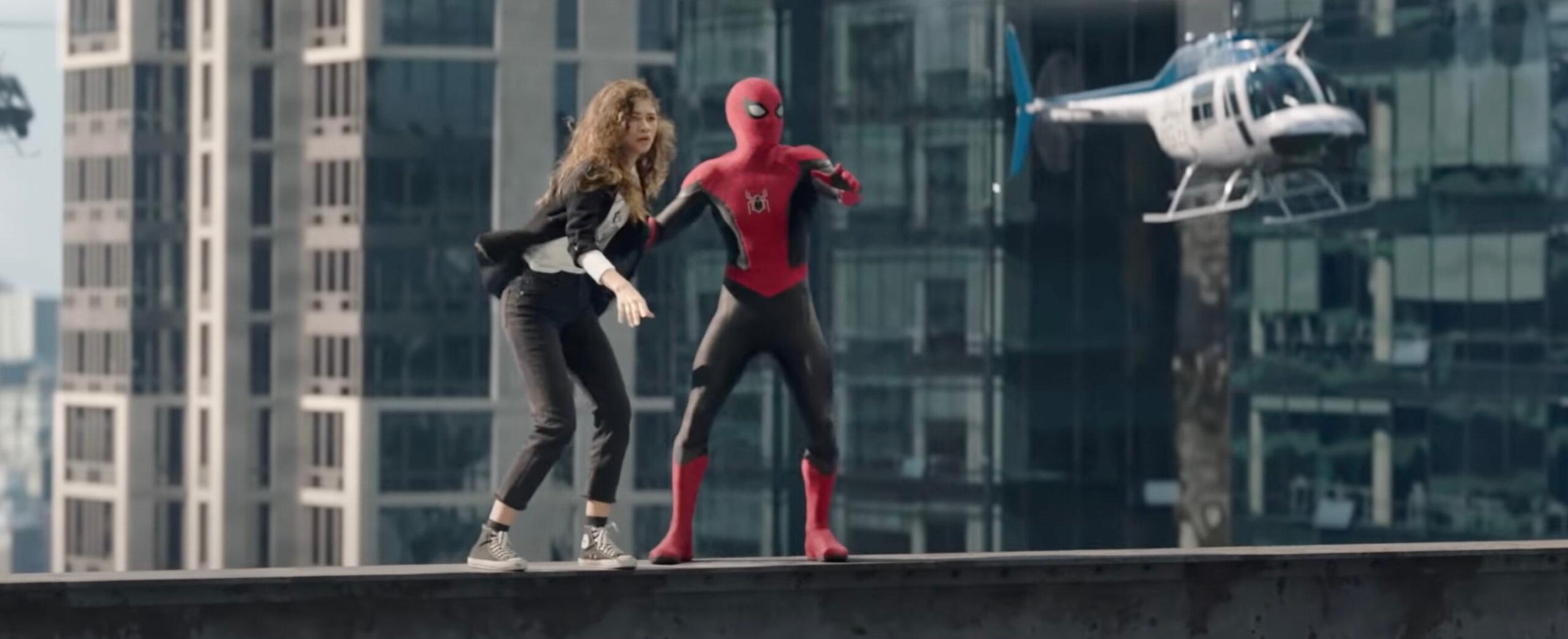 One Scene in 'Spider-Man: No Way Home' Is Reminiscent of a Spider-Man Tragedy
Spoiler alert: This article contains massive spoilers for Spider-Man: No Way Home.
It's official — Spider-Man: No Way Home has hit theaters, and Marvel fans are flocking to the movie theater in hopes of experiencing the end of an era. The third installment in the MCU Spider-Man trilogy is full of surprises that are bound to please and shock viewers. However, many Spidey lovers are interested in how Peter and MJ will handle their new relationship and a threat looming the world.
Article continues below advertisement
Marvel's Peter Parker (Tom Holland) is finally with the girl of his dreams: MJ (Zendaya). But once his identity is revealed, he goes to Doctor Strange (Benedict Cumberbatch) to help him turn back time, creating a crack in the multiverse. Within all of this, MJ and Peter's best friend, Ned (Jacob Batalon), get wrapped up in the danger. So does MJ die in Spider-Man: No Way Home?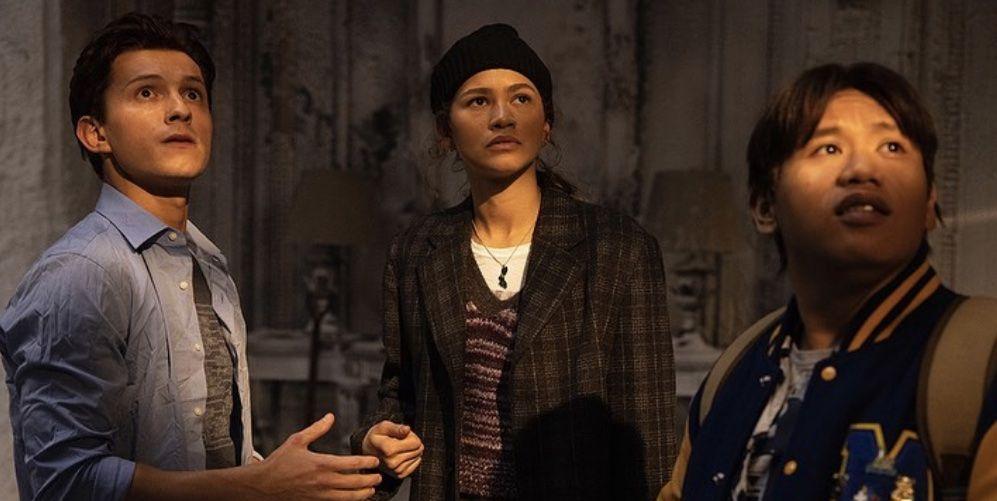 Article continues below advertisement
Does MJ die in 'Spider-Man: No Way Home'? (SPOILERS)
WARNING: The following section contains massive spoilers for No Way Home. If you are not OK with that, we recommend you stop reading.
If you recall the No Way Home trailer that dropped in mid-November, the footage led fans to believe that MJ's life was in danger as she was falling to supposed death. However, we are happy to report that our favorite girl survives the film!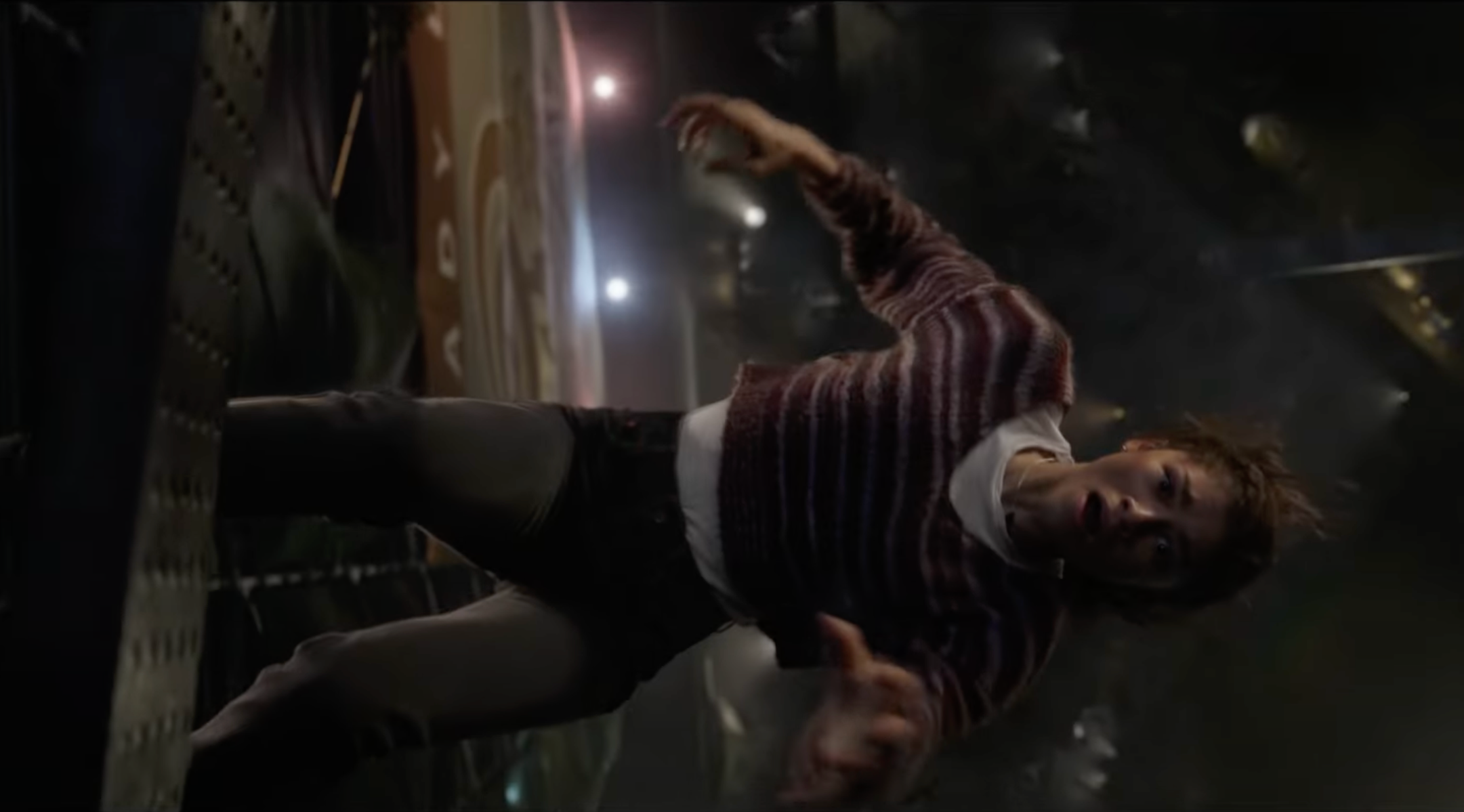 Article continues below advertisement
Here's how it plays out in the movie. So, three iterations of Peter Parker (yes, Tobey and Andrew are in the movie) lead the villains to the Statue of Liberty. As they battle to cure the supervillains, Ned and MJ enter the battlefield after an attack by the Lizard. At one point, the scaffolding around the landmark breaks off, and MJ falls.
Tom Holland's Spider-Man hears and sees his girlfriend falling, so he quickly nose-dives to try and catch her before she hits the ground. As their hands are about to touch, Green Goblin (Willem Dafoe) hits Peter with his Golbin Glider, effectively knocking him off course.
Article continues below advertisement
As MJ continues free falling, Andrew Garfield's Spider-Man jumps into action and swiftly catches MJ before she crashes to the ground. This moment is a tear-jerker for him and the audience, as it calls back to the heartbreaking scene in The Amazing Spider-Man 2 where he fails to save Gwen Stacy.
Article continues below advertisement
Eventually, the battle is over; but, the multiverse starts to open, and Doctor Strange struggles to stop others from coming in. Tom Holland's Peter makes the ultimate sacrifice, telling Doctor Strange to cast a spell that sends the alternate Spider-Men and their respective villains back to their universes while making everyone forget Peter Parker.
Article continues below advertisement
He says his emotional goodbyes to Ned and MJ, declaring he will find them once it's all over. MJ says she will not forget him but is that the case? Does she remember him? Sadly, she doesn't.
No one knows who Peter Parker is, including MJ and Ned.
Later on, Peter tries to reintroduce himself to MJ and Ned; however, after hearing about their acceptances to MIT, he cannot bring himself to befriend the duo. So, he vows to carry on with his life by moving into a new apartment and creating a new suit (from scratch) to resume his life as the web-slinging vigilante.
Many eagle-eyed fans have noticed that the new suit is back to the classic red and blue colors and looks like a mixture of Tobey and Andrew's suits combined.
Article continues below advertisement
It's a bittersweet ending, but if Tom Holland continues to play Spider-Man, then fans can expect a more mature version of the character, as he is growing into a man and is willing to continue his crime-fighting duties on his own.
Spider-Man: No Way Home is now playing exclusively in theaters.