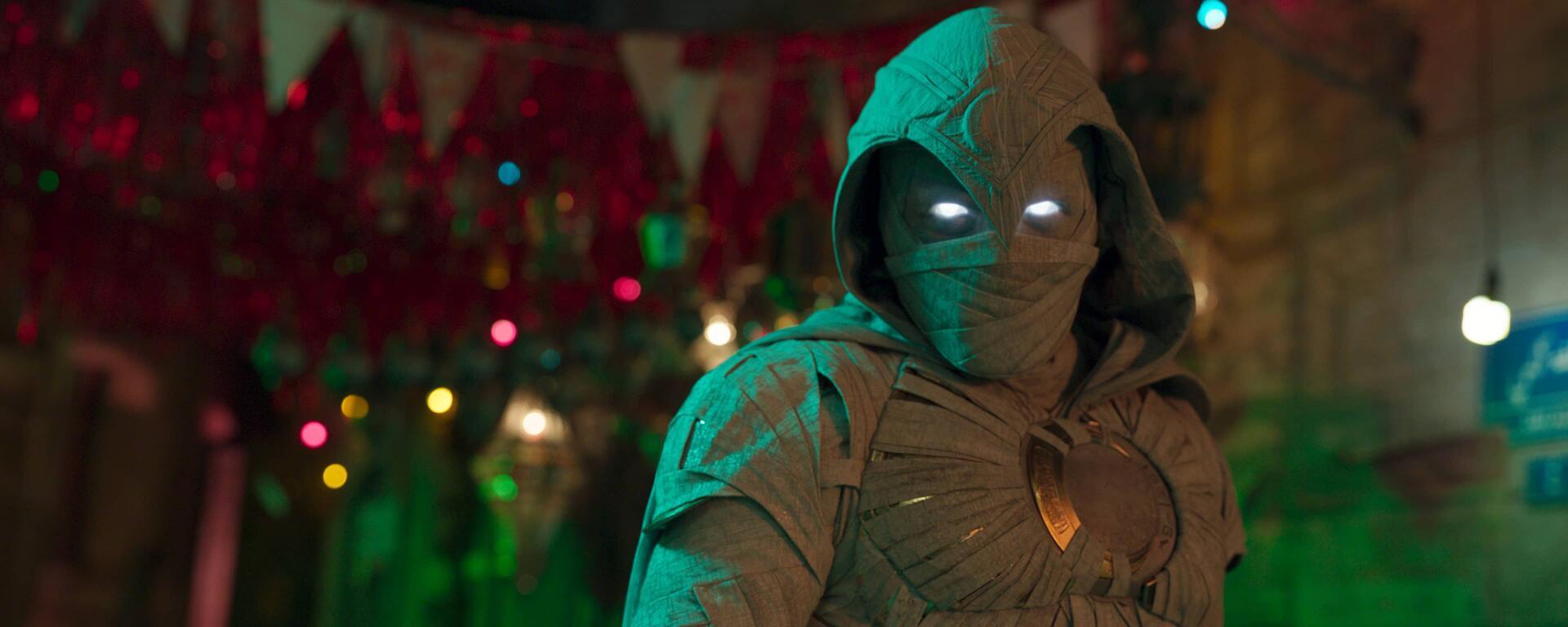 'Moon Knight' Season Finale Introduces [SPOILER] in the Post-Credits Scene
Spoiler alert: This article contains spoilers for Episode 6 of Moon Knight.
After an eventful six weeks, Marvel Studios' Moon Knight has officially concluded. The sixth and final episode, titled "Gods and Monsters," picks up just moments after the events of Episode 4 and shows Arthur Harrow (Ethan Hawke) unleashing Ammit.
While all hope seems lost, Layla (May Calamawy) manages to free Khonshu (F. Murray Abraham), and the pair discuss how they can defeat the Egyptian goddess.
Article continues below advertisement
In short, Khonshu battles it out with Ammit, Layla becomes Tawaret's (Antonia Salib) avatar, and Marc Spector (Oscar Isaac) is resurrected. Eventually, Marc and Layla defeat Harrow and seal Ammit into his body to imprison her. In the end, Marc and Steven reunite and are no longer under Khonshu's control. Wait, are we sure about that? The post-credits scene suggests otherwise!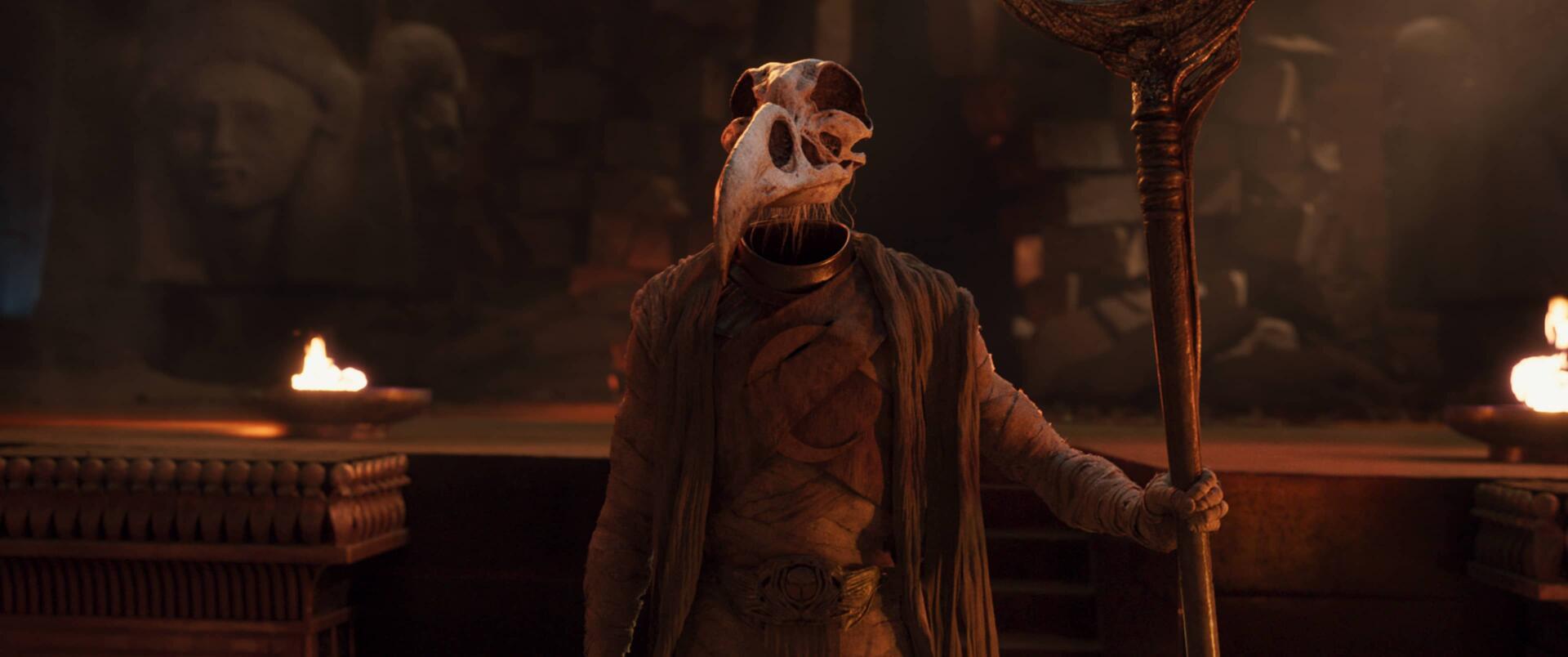 Article continues below advertisement
The iconic 'Moon Knight' post-credits scene, explained.
Following the initial stylized credits, a post-credits scene brings viewers to Sienkiewicz Psychiatric Hospital.
There, an unkempt Arthur Harrow mistakes his cup of coffee for sand; after he knocks over the drink, a hospital aide lets him know that it's time for bed. However, before she can wheel him away, a gloved man tells her (in Spanish) that he's got him.
As the pair head down the hallway, Harrow grows uneasy when he notices the multiple bloodied bodies littering the corridor and entryway. After the mysterious man seats Harrow inside a white limo, the cult leader spots Khonshu in an all-white ensemble. From there, the Egyptian god reveals that he never wanted Layla as his avatar, noting that Marc is, in a way, still bonded to him.
Article continues below advertisement
After stating that Marc is much more troubled than he realizes, Khonshu signals for the limo driver to roll down the window divider and introduces Harrow to Marc's third alter ego, Jake Lockley, who fatally shoots him. Jake, who drives a limo with the license plate "SPKTR," then speeds off into the unknown.
Article continues below advertisement
Welcome to the MCU, Jake Lockley!
Since the beginning of Moon Knight, fans have been anticipating the arrival of Jake Lockley. Luckily, the time has finally come; however, like Steven Grant, he's quite different from his comic book counterpart.
The most notable difference is that the live-action version of Jake is a Latino character. In the comics, he's a street-smart cab driver from New York City who's an expert at collecting information and tracking down criminals. So, why did Marvel change him?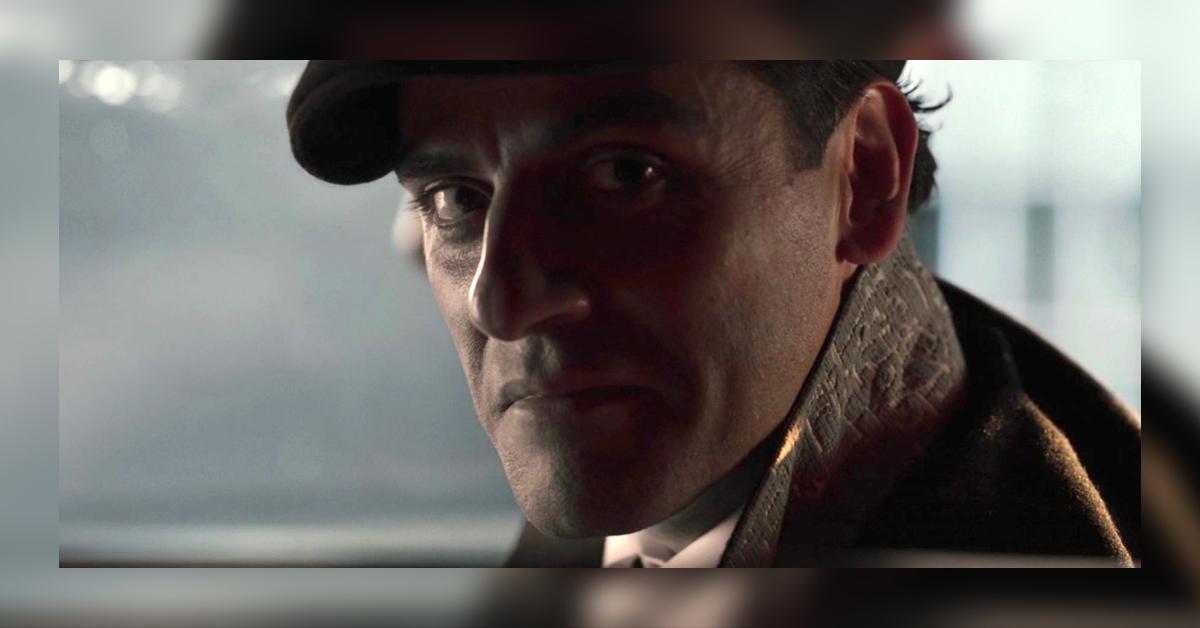 Article continues below advertisement
Although Jake has minimal lines in the post-credits scene, Oscar Isaac told Marvel.com that he was eager to "let instinct guide" him with the fan-favorite character, commenting that he saw an "opportunity to bring something of [himself] to it that's not just trying to pay service to some idea that was in the comics."
"The thought of, 'He's just going to have the one line that he speaks, it should be in Spanish.' There's something that's ominous about him, the kind of control that he has versus, you know, both Marc and Steven that have been so off foot," Oscar explained. "It just feels like it was just a really fun chance to let the instinct of, after having played these two guys, imagining what else could be in there and the excitement of shooting that scene."
All six episodes of Moon Knight are now streaming on Disney Plus.