It's Time to Discuss 'The Real Housewives of Potomac's' Colorism Claims
'The Real Housewives of Potomac's' colorism controversies have become almost synonymous with the show's run. Here's the entire controversy explained,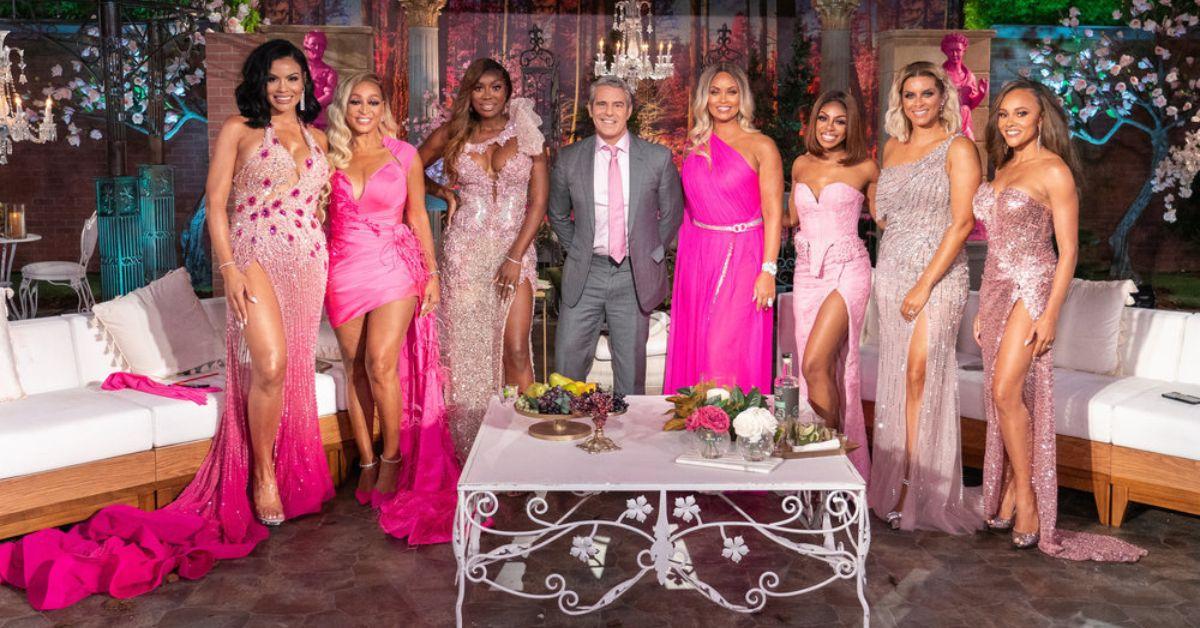 Long before Bravo brought their cameras to not-so-popular destinations like Salt Lake City, The Real Housewives of Potomac introduced us to a quaint, affluent town near Washington, DC. The series took viewers inside the prim and proper side of the DMV with the help of its OG cast members — Karen Huger, Gizelle Bryant, Ashley Darby, Robyn Dixon, Charrisse Jackson-Jordan, and Katie Rost. However, since its series premiere, the show has gained attention for something less elegant.
Article continues below advertisement
Throughout the years, fans have felt some of RHOP's cast directly benefits from colorism. Colorism, an act of prejudice or discrimination, especially within a racial or ethnic group favoring people with lighter skin over those with darker skin, negatively impacts the Black community and other minorities and reportedly affects the series' cast.
Here's what we know about RHOP's colorism controversy and what its cast has said about the allegations.
Article continues below advertisement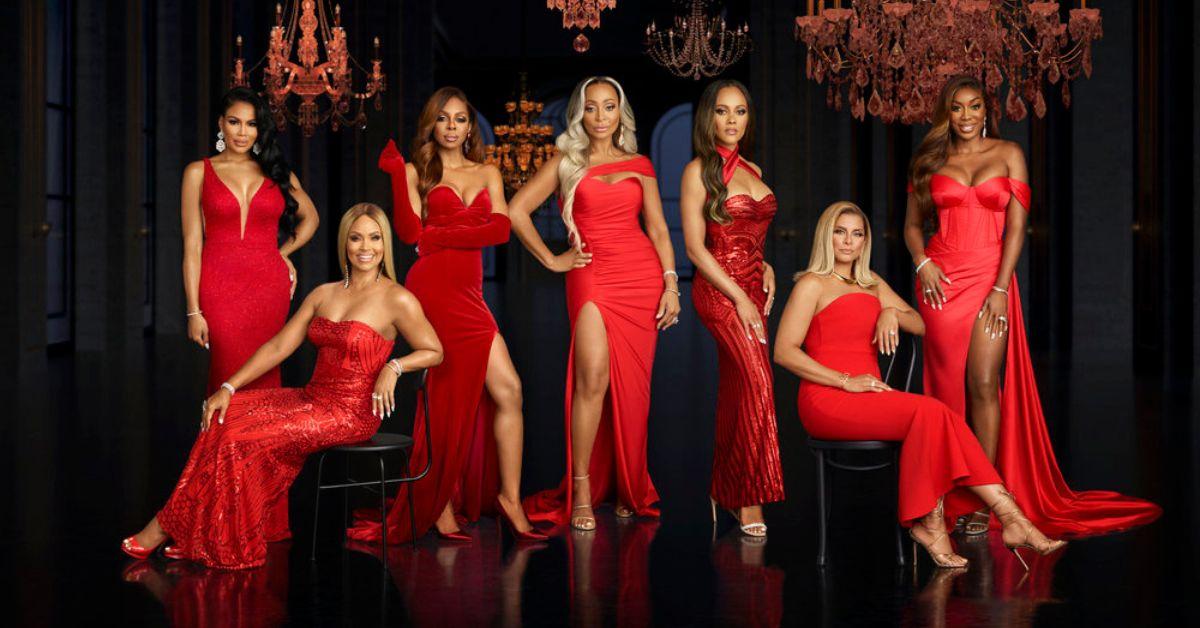 Colorism accusations have plagued 'RHOP' since Season 1.
Before RHOP, The Real Housewives of Atlanta was the only show in the Real Housewives franchise that featured Black women in the cast. Although that changed when Potomac arrived, the cast had their own issues surrounding race.
In Season 1, Vulture criticized the show for having primarily light-skinned women (Gizelle, Robyn, Karen, Ashley, and Katie) and only one dark-skinned woman (Charisse) in the cast. Additionally, Gizelle and Robyn also received critiques for their comments about Katie's background as a half-white, half-black woman.
Article continues below advertisement
In Season 3, Candiace Dillard-Bassett's arrival further ignited the colorism accusations. When Candiace arrived on the show, she immediately defended herself against her castmates with verbal spats. However, Candiace has said she receives more flack from fans for her behavior than her cast member Ashley (who has acted similarly in the past).
Article continues below advertisement
Candiace also accused Ashley of directing "micro-aggressive language and terms" at her on RHOP, which Ashley denies. Candiace also said on Carlos King's podcast that she gets called "aggressive," while Ashley isn't called out for her altercations.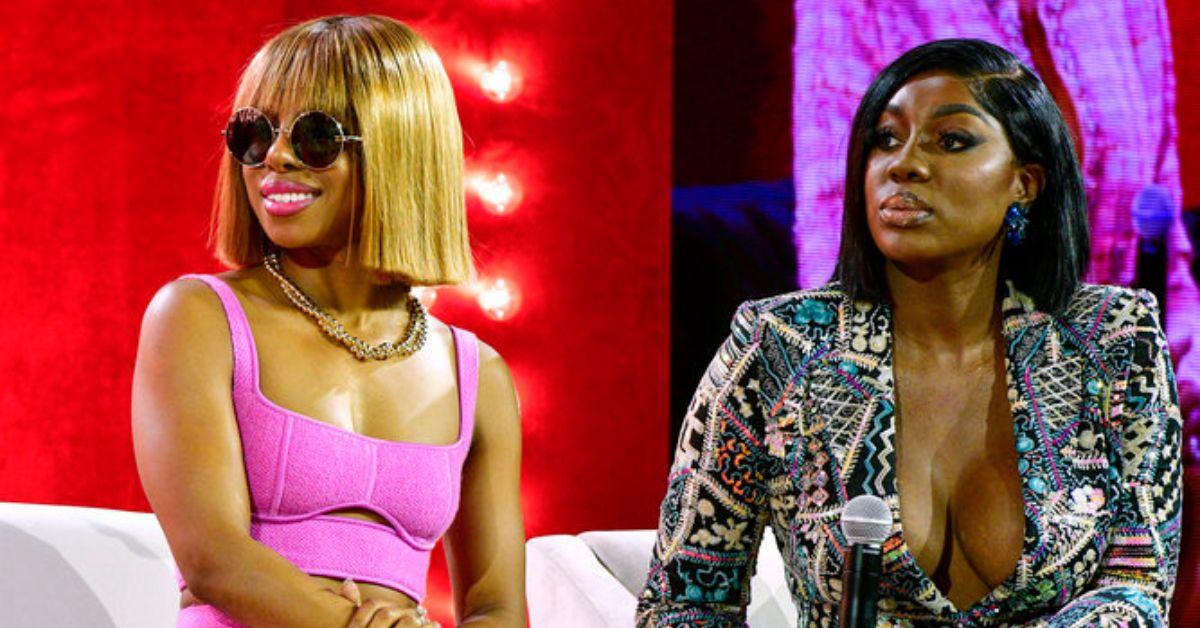 Article continues below advertisement
Wendy Osefo joined the cast in Season 5 and said she also experienced colorism from her co-stars. Although she started on the show as Gizelle and Robyn's friend, they fell out in Season 6 and never got back on track after the reunion. When they returned for Season 7, fans accused Gizelle and Robyn of "bullying" Wendy, which Candiace felt had to do with Wendy's skin color.
In November 2022, Candiace called out her castmates after Wendy held a "burn session" for the cast to air out their grievances. Wendy shared on the show that she hosted the session because Gizelle, Robyn, and several other ladies felt she was "condescending" when she spoke to them.
Candiace, who live-tweeted the episode, disagreed with Wendy's olive branch and said her co-star didn't behave any differently from their fairer-skinned counterparts.
Article continues below advertisement
"All bs aside. I cannot receive that Wendy needs to "own" that she can be a little condescending…that she rolls her eyes or her neck, etc.," Candiace wrote. "EVERYONE in this group is a condescending a-hole (myself included). Wendy is just darker AND rebuts better than the majority. Stop it. #RHOP."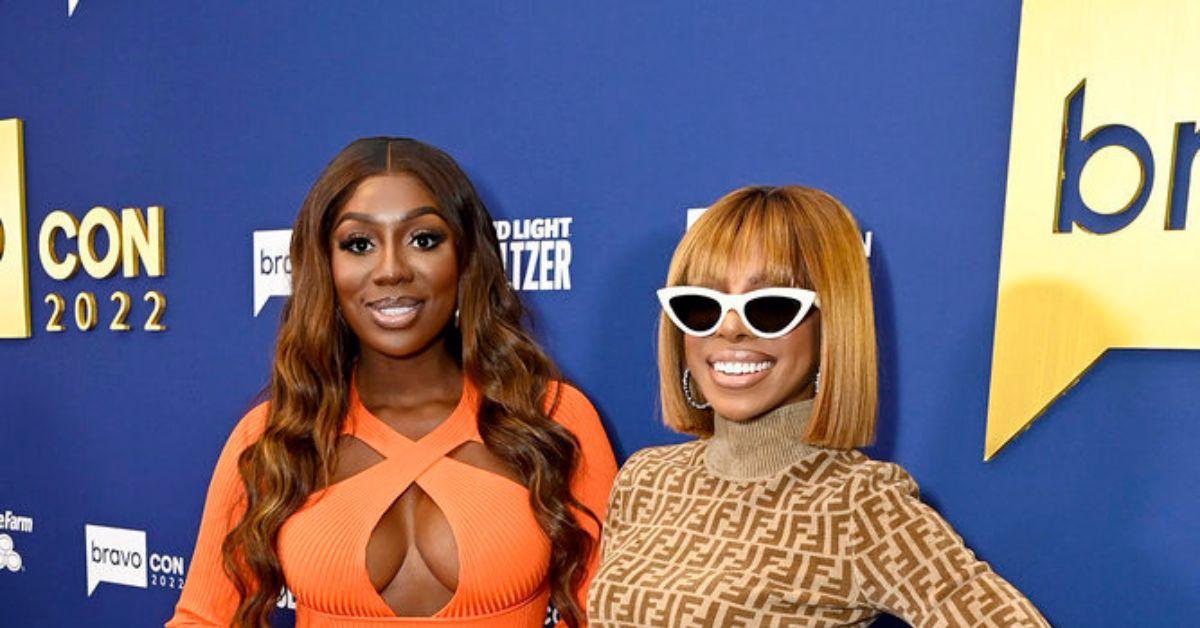 Article continues below advertisement
Gizelle Bryant and Robyn Dixon deny colorism accusations.
During the cast's trip to Miami, Wendy and Mia Thornton, another lighter-skinned cast member, argued at dinner, which resulted in Mia throwing a drink at Wendy.
Article continues below advertisement
When the scene aired, some blamed Wendy's actions for the fight, even though the cameras showed Mia initiating the drink toss. On Twitter, Wendy reflected on the spat and shared that viewers immediately suspected it was her fault because of her skin.
"I vividly remember the outrage when when people falsely assumed I threw a glass," Wendy wrote. "Now, we all see the truth, and magically the outrage disappears. How convenient. #RHOP"
Article continues below advertisement
Despite Candiace and Wendy's complaints, Gizelle, Robyn, and Ashley vehemently deny being colorists against their castmates. During Gizelle and Robyn's December 2022 appearance on The Sherri Shepherd Show, The Green-Eyed Bandits said social media doesn't "pay" them to care about what they're discussing. Gizelle even called the allegations "foolishness."
Article continues below advertisement
Bravo is aware of RHOP fans' colorism claims against the show. During the Season 6 reunion, Andy asked the cast if they witnessed colorism while filming, and most of the cast replied, "no." Still, many fans believe the Season 7 reunion would be the perfect place to discuss the issue.
If you are looking for ways to donate your time or money to Black Lives Matter and other antiracist organizations, we have created a list of resources to get you started.