'Grey's Anatomy': A Blast From Simone's Past Could Halt Her and Lucas's Budding Romance
Simone and Lucas's love was finally blossoming on 'Grey's Anatomy,' but now her ex Trey might be back to ruin their relationship before it begins.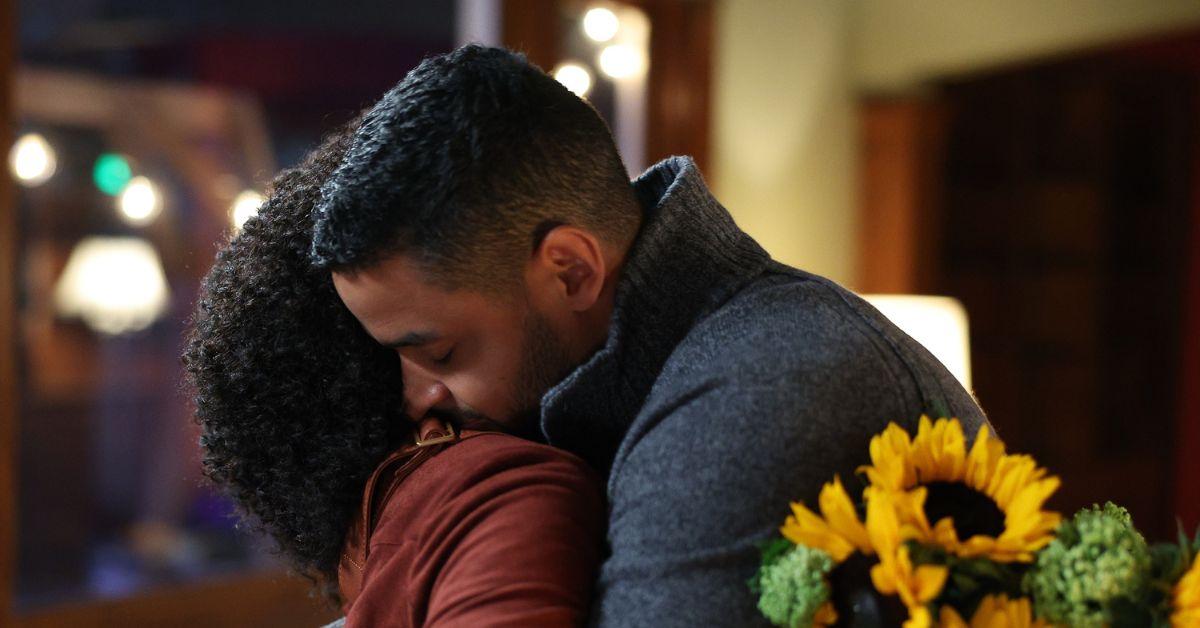 When Ellen Pompeo announced she was exiting (but not really exiting) Grey's Anatomy in Season 19, the medical drama's showrunner, Krista Vernoff, said she was excited to bring back the "M.A.G.I.C." of earlier Grey's seasons with a new group of interns. So far, the writer has kept her word and given OG fans of the ABC show all the feels.
Article continues below advertisement
The new Grey Sloan interns moved into Meredith's house after she and her family moved to Boston. The interns have already discussed making the notable house their home, but they've soon shown us they're not much different than their Seattle physician predecessors.
Two interns, Simone (Alexis Floyd) and Lucas (Niko Tehro), recently expressed interest in one another and have given us the #MerDer vibes since they arrived. While Lucas has Derek's genes (and hair!), Simone reminds us of Meredith's "dark and twisty" past with her grandmother's secret Alzheimer's diagnosis.
It turns out Simone is also involved at the beginning of a classic Grey's Anatomy's love triangle, as her ex Trey's (Will Martinez) arrival causes friction between her and Lucas. Here's what to know about Simone's mysterious ex.
Article continues below advertisement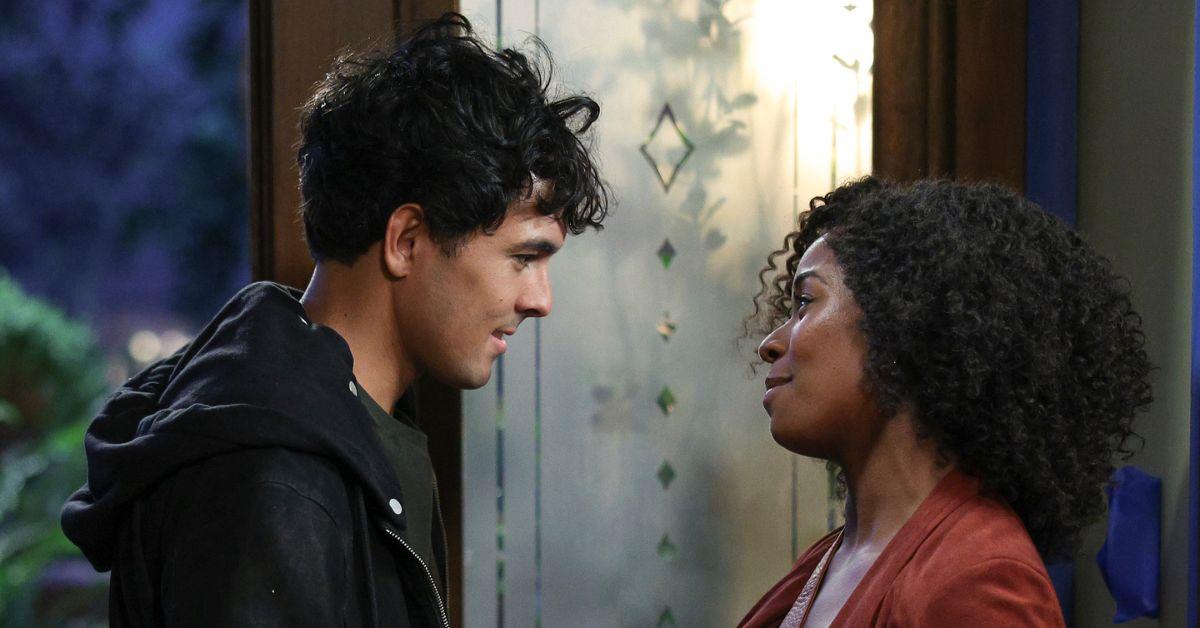 Who is Simone's ex Trey on 'Grey's Anatomy?
In Grey's Anatomy Season 19, Episode 8, "All Star," Simone and Lucas leaned on each other after a devastating turn of events at the hospital. Link's (Chris Carmack) patient, a Seattle Seahawks favorite (fictional, of course), died from a blood clot in his heart. Simone and Lucas had been flirting with one another for weeks leading up to Jermaine Talbott's (Catfish Jean) death, but Simone finally took the leap and kissed her roommate in an elevator.
Article continues below advertisement
Lucas and Simone then walked hand-in-hand into the house they shared with the other interns. However, their moment got interrupted by Simone's ex-boyfriend Trey. Once Simone saw Trey, she immediately let go of Lucas's hand, signaling that something might still be happening between her and Trey.
In a clip from the following episode, "Love Don't Cost a Thing," Simone and Trey further discuss their relationship at the interns' house party. Simone tells Trey she had a lot of "lonely nights" without him in hopes that he would "show up." Trey then asks her what changed, and the camera pans to Lucas, who looks heartbroken, watching Simone with another man.
Article continues below advertisement
William Martinez, who plays Trey, is "feeling blessed" to be a recurring character on 'Grey's Anatomy.'
Simone's ex Trey is played by actor William Martinez. Per his IMDb bio, William's roots are in the Dominican Republic, though he was born in New York City and spent most of his childhood in Allentown, Pa. He landed his first role at age 14 in Heroes of Dirt, playing Blue Espinosa. The film catapulted William's love for acting, and he eventually moved to NYC and worked in the business industry for a year before earning enough money to act full-time.
Article continues below advertisement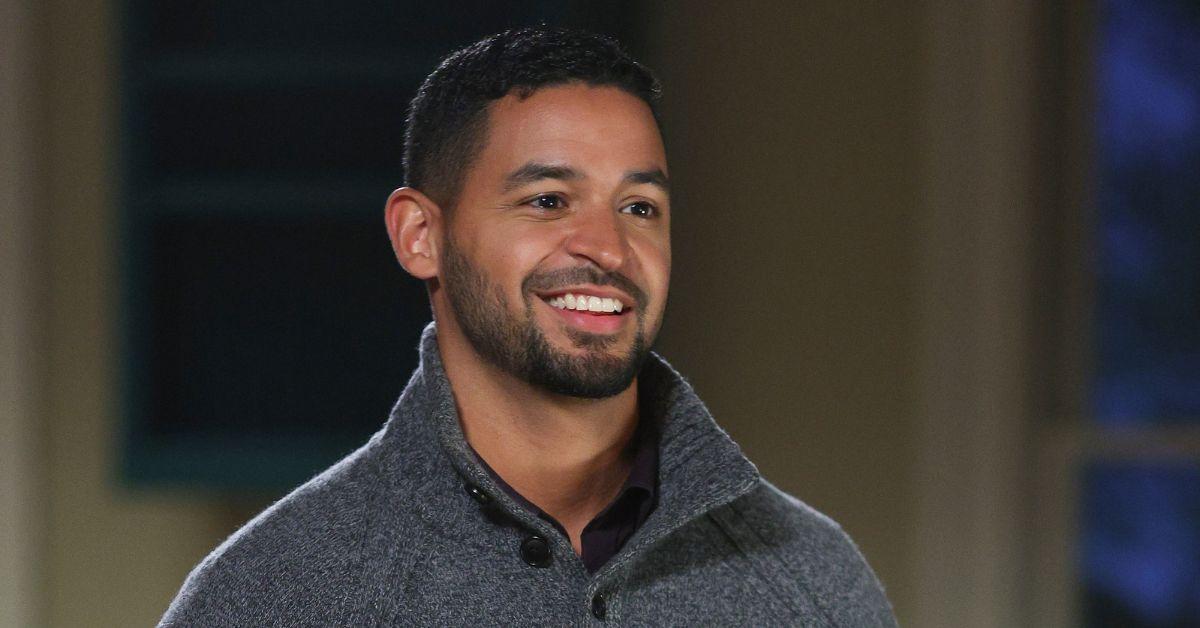 Article continues below advertisement
According to Variety, the actor possibly found his home on Grey's since he will be a recurring character and will appear in a few more episodes.
"Feeling blessed🙏" William wrote on Instagram under a photo of his Variety feature about the role. "First @variety article to let ya know I'll be joining the recurring cast of @greysabc."
And while William's character is the new Addison Montgomery of Seattle, he seemingly doesn't have the same problems as Trey in real life. The actor posted several photos of him out and about with a woman named Abby Pasquale, though it's unclear if they're together in 2023.