LuAnn and Sonja Talk New Show 'Crappie Lake' and Tease 'RHONY Legacy' (EXCLUSIVE)
LuAnn de Lesseps and Sonja Morgan talked to 'Distractify' about filming 'Welcome to Crappie Lake' and 'RHONY Legacy' consecutively.
Article continues below advertisement
In their new show, LuAnn & Sonja: Welcome to Crappie Lake, the BFFs navigate living far away from NYC as they use their Real Housewives fame to spruce up a small town.
Sonja and Luann exclusively spoke to Distractify to discuss all things Crappie Lake. The dynamic duo also discussed joining the Peacock family for RHONY Legacy, which will air in Season 4 of The Real Housewives Ultimate Girls Trip.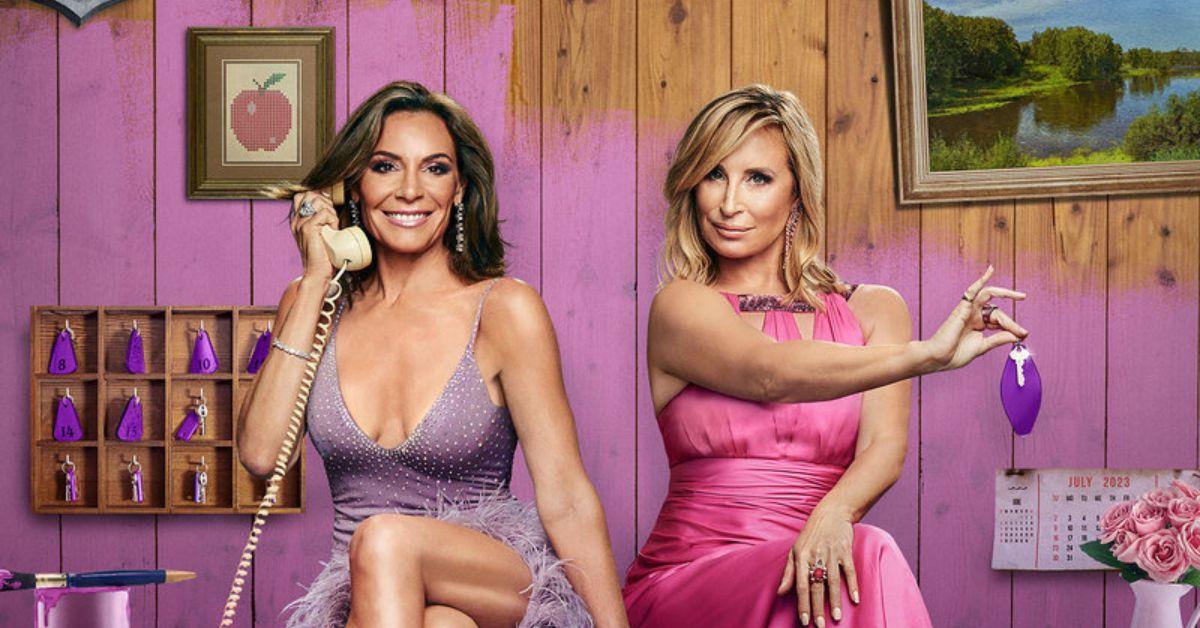 Article continues below advertisement
Sonja and Luann discuss returning to a 'RHONY' landmark for 'RHUGT' Season 4.
LuAnn & Sonja: Welcome to Crappie Lake premiered on Bravo on July 9, 2023. Following its premiere, the debut season became the second most-watched Peacock series premiere of any Bravo original show.
Before Crappie Lake's success, eagle-eyed Bravoholics spotted LuAnn and Sonja on vacation with fellow RHONY OGs Kelly Killoren Bensimon, Dorinda Medley, Ramona Singer, and Kristen Taekman. In August 2023, Variety announced that the ladies were filming RHONY Legacy in St. Barths.
Article continues below advertisement
The cast shot RHONY Legacy at the Saline Beach house in St. Barths. RHONY fans may remember the beach house from Season 5 of RHONY. During the Season 5 trip, LuAnn, Sonja, Ramona, Aviva Drescher, Carole Radziwill, and Heather Thomson visited St. Barths and had a wild few days on the Caribbean island, especially LuAnn, who met a handsome pirate named Tomas Ribiero during her stay.
Article continues below advertisement
While speaking about RHONY Legacy with Distractify, LuAnn, and Sonja shared what it was like to return to the "pirate house" after over a decade.
"To be back with all the OGs again and to go back to this house was pretty incredible," LuAnn shared. "We had a great time."
In addition to LuAnn saying she was on the lookout for another romance with a lucky pirate, she noted the OG trip will include a lot of emotions and the breaking of the TV "fourth wall."
"There's always drama, of course, with the housewives, but I feel like it's good drama and fun," the Countess continued. "And a lot of fourth walls come down."
Article continues below advertisement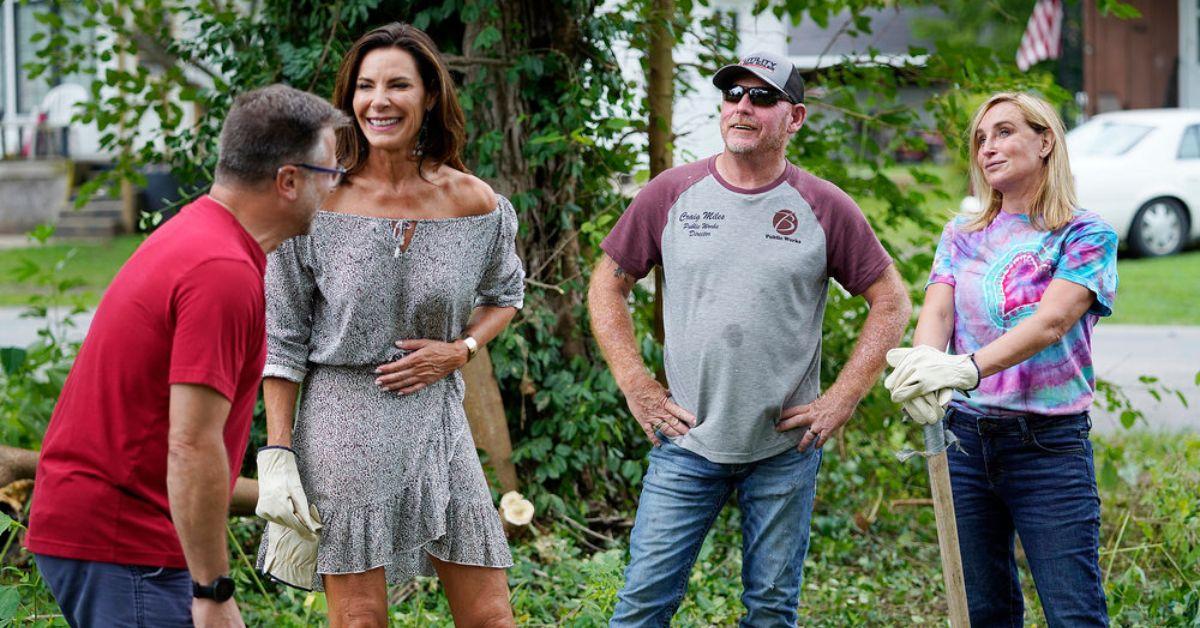 The OGs said filming 'RHONY Legacy' was a well-deserved vacation after filming 'Crappie Lake.'
Sonja and LuAnn told us they shot RHONY Legacy in St. Barths shortly after wrapped filming for Welcome to Crappie Lake in Benton, Illinois. During filming, LuAnn and Sonja roughed it as they explored some of Benton's most renowned attractions, including its testicle festival and catching crappies, a fish that inspired the lake's name.
Article continues below advertisement
After days of getting down and dirty and Benton, Sonja said the time in St. Barths was very much needed.
"It was just such a lovely contrast to our down-home town of Benton crowd," she stated. "It was a good reward to be able to do that, but then we loved the other stuff [in Benton]. So it was a nice contrast."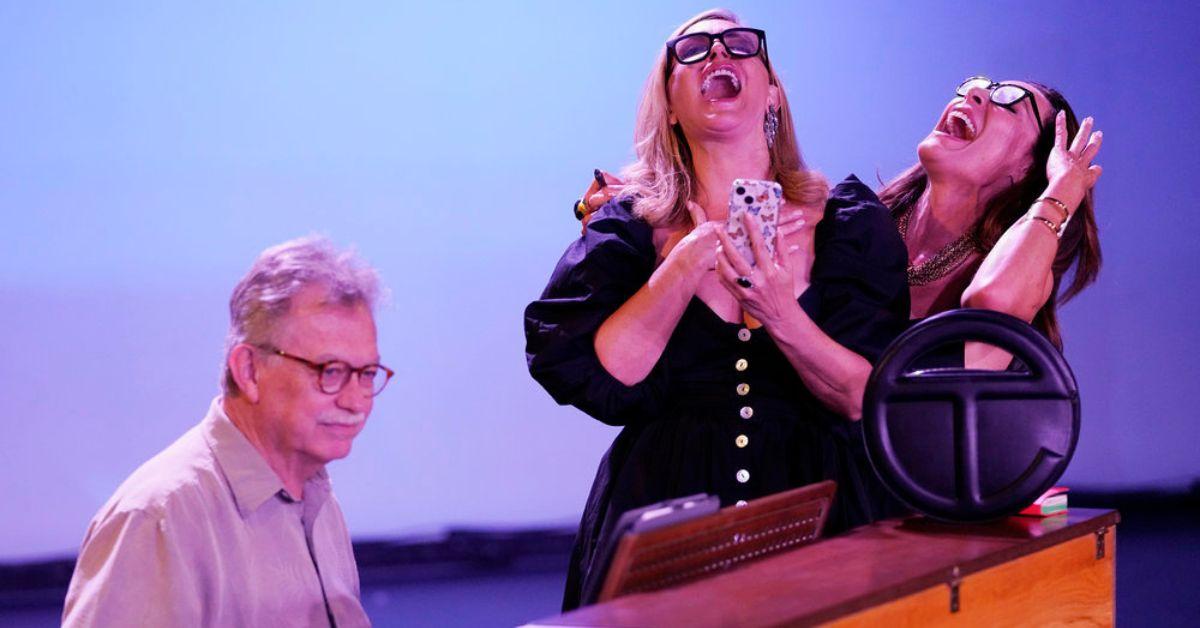 Article continues below advertisement
Although LuAnn and Sonja didn't miss the "testy festy" in St. Barths, their new venture into the Ultimate Girls Trip universe was so good it swapped places with RHUGT: Ex-Wives Club, which had already wrapped filming in Marrakech, Morocco, and was set to premiere in December 2023.
Make sure to tune into LuAnn & Sonja: Welcome to Crappie Lake, Sundays at 9:00 EST on Bravo.