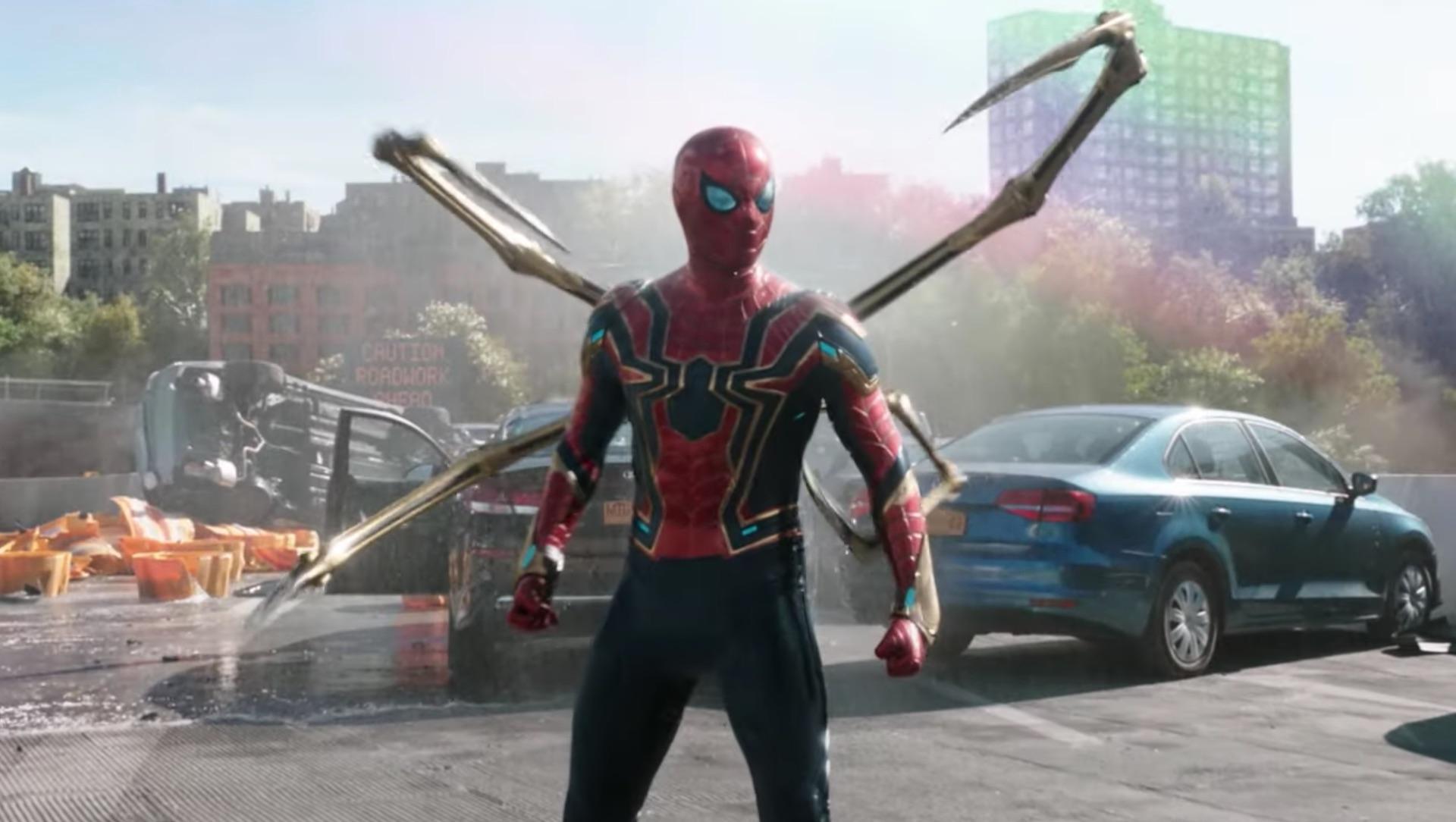 These Easter Eggs in 'Spider-Man: No Way Home' Hint at the MCU's Future
Spoiler alert: This article contains major spoilers for Spider-Man: No Way Home.
The most anticipated Marvel film of the year (perhaps of all time), Spider-Man: No Way Home, does everything but disappoint. Rumors were afoot that Tobey Maguire and Andrew Garfield would reprise their Peter Parker roles in the film to help the MCU's Peter defeat the Sinister Six. (Spoiler alert: They did.)
Article continues below advertisement
To make it all happen, Marvel producers had to introduce a number of Easter eggs to both remind viewers of some of our favorite moments in past films as well as to show us what's to come. Not only that, but finding all those little Easter eggs just makes it more exciting to watch Marvel films time and time again as we delve deeper into the MCU. Here are some of our favorites.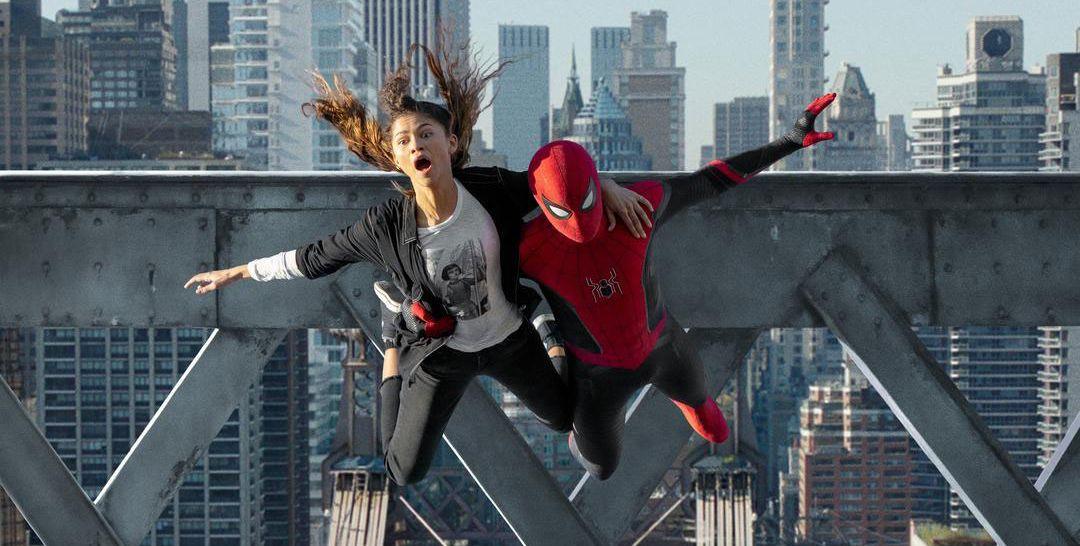 Article continues below advertisement
1. 'Rogers: The Musical' and the Statue of Liberty's Shield
As Peter swings MJ through Times Square to escape the mob of Peter Parker-hating civilians, they pass a sign for Rogers: The Musical. For those who haven't yet watched Hawkeye, Clint Barton goes to see the musical in Episode 1, although he takes his hearing aid out so that he doesn't have to listen to it.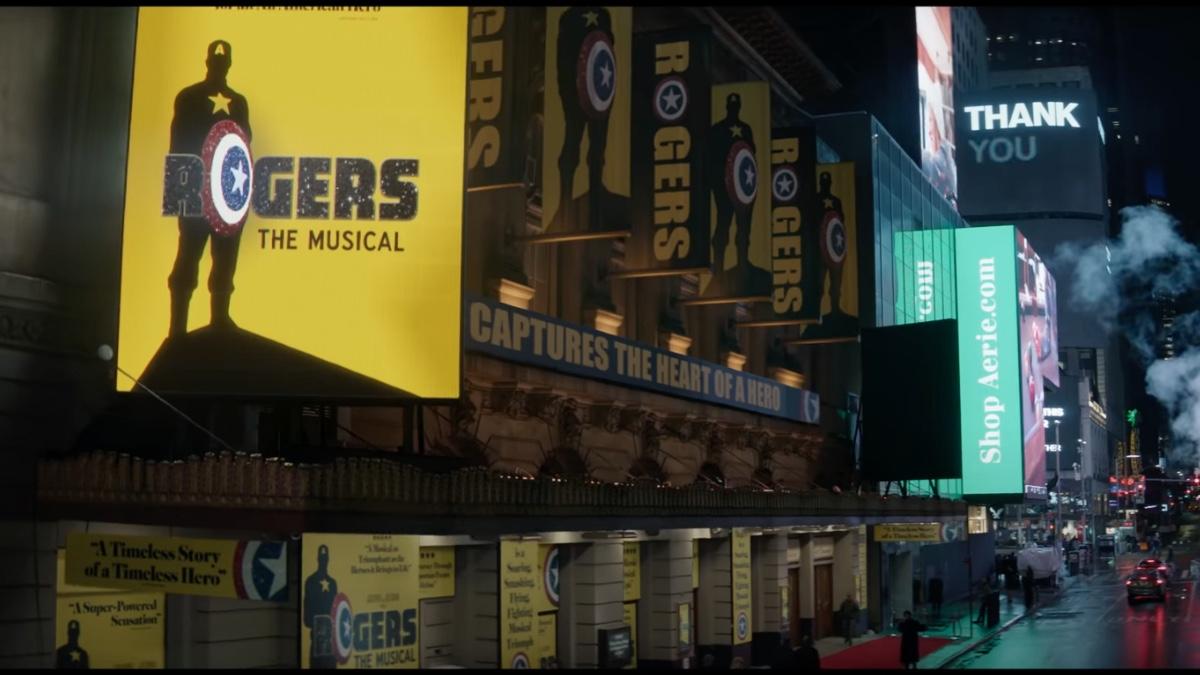 Some Christmas music and decorations, plus Yelena mentioning the "new and improved Statue of Liberty" in Hawkeye hint that the new Spider-Man and the Disney Plus series occur simultaneously.
Article continues below advertisement
2. The Most Famous 'Spider-Man' Line of All Time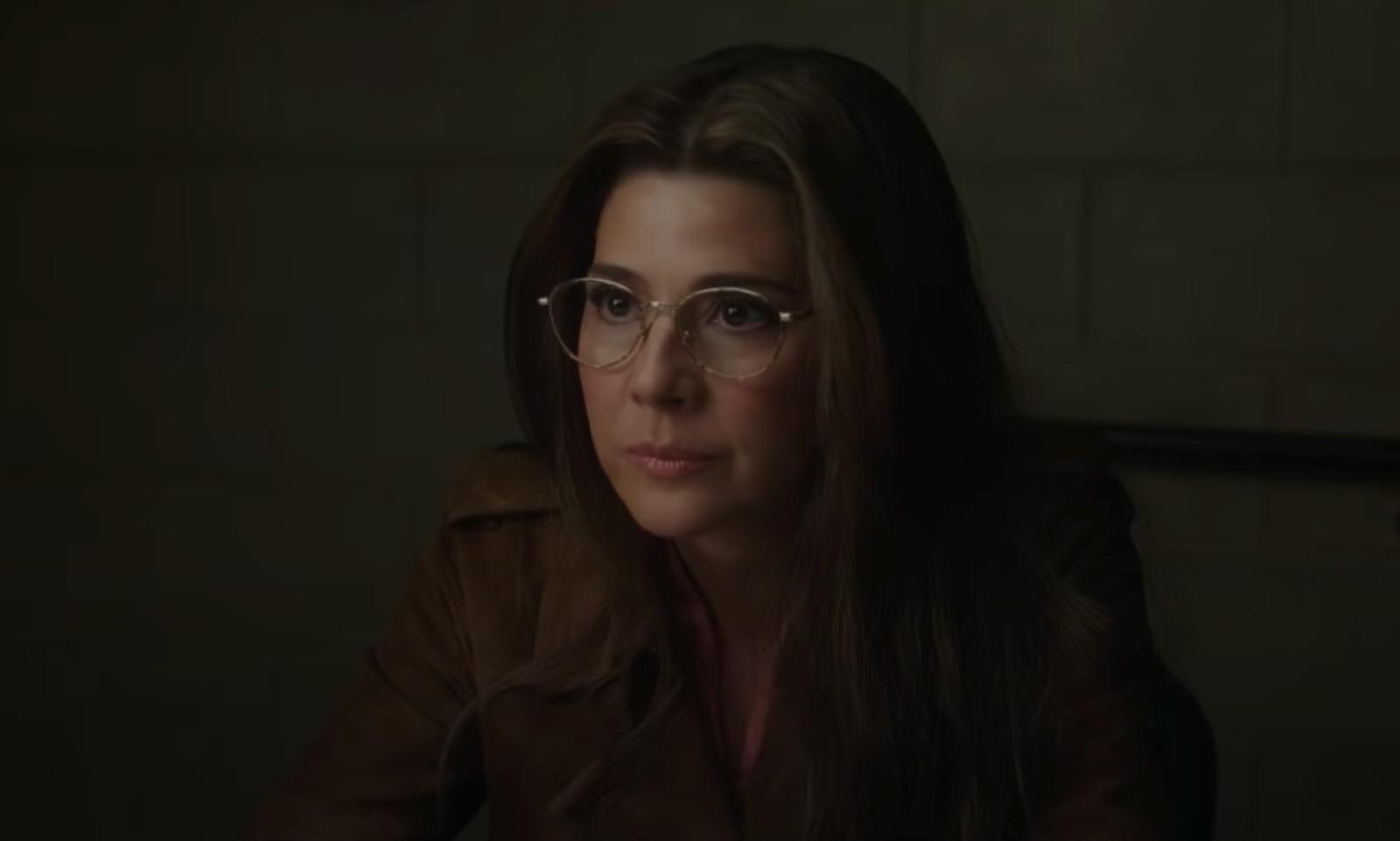 It was Uncle Ben who first says, "With great power comes great responsibility" in Sam Raimi's Spider-Man starring Tobey Maguire.
This line comes full circle in No Way Home when Aunt May, played by Marisa Tomei in the MCU, utters it to Tom Holland's Peter Parker. She says it moments before she dies, and Peter is left with a mission to save innocent people who become villains due to unfortunate circumstances.
3. Memes Galore
Of course, we can't have three Spider-Men in a movie and not get the iconic meme from the 1960s comic. When Ned asks for Peter in the lab, all three Peters look up, and the hilarious exchange devolves into the three Spider-Men pointing at each other.
Article continues below advertisement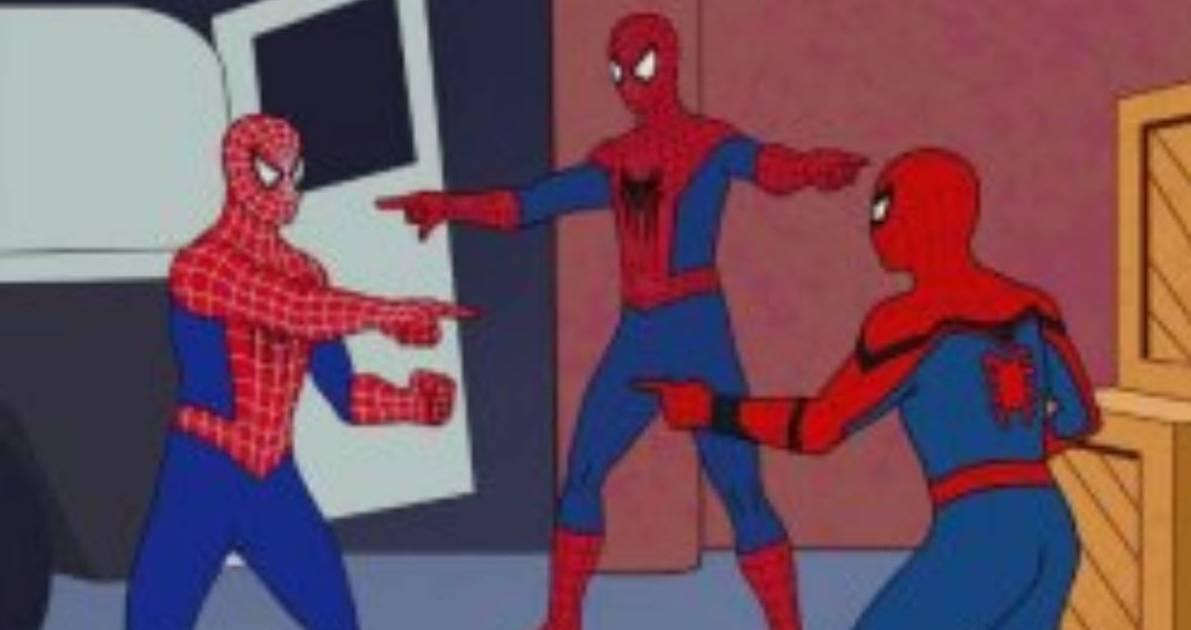 But that's not the only meme. Norman Osborne's famous line from the 2002 Spider-Man, "I'm something of a scientist myself," has also been used as a meme, replacing the word, "scientist." He says it again here, and we love it.
4. Marvel's Significant Items and Memorabilia
When the Department of Damage Control takes Peter to the police station for questioning, we see the E.D.I.T.H. glasses that Tony Stark gifted to Peter in Spider-Man: Far From Home. Does he still have them in this new world where everyone has forgotten who he is, and could they help him return to everyone's memories?
We also see a picture of Howard Stark (Tony's dad) mixed among photos of real-life influential figures when Peter returns to Midtown High.
Article continues below advertisement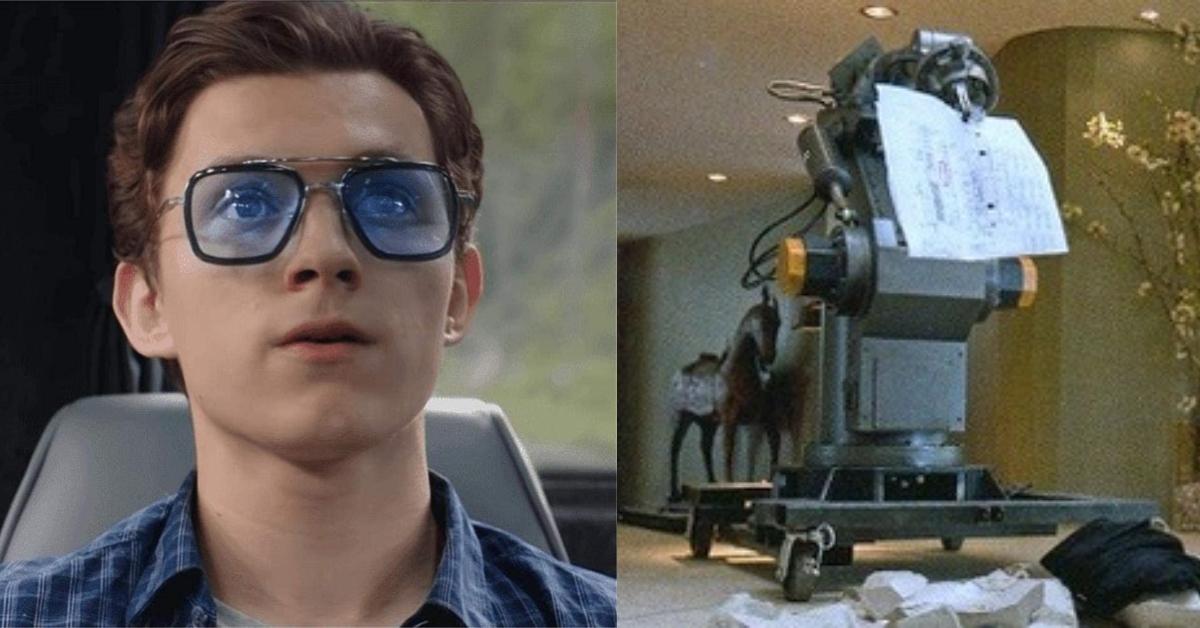 In addition, one of Peter's teachers, Coach Wilson (Hannibal Buress), is carrying a "Mysterio was right" coffee mug, so we know where he stands. The robotic arm in Happy's condo is called "DUM-E", and is actually one half of Tony Stark's 'helper' arms seen in the Iron Man trilogy and in Spider-Man: Homecoming.
Finally, Peter places a LEGO figurine of the Star Wars character, Palpatine, in his new apartment. We first see the figurine in Spider-Man: Homecoming when Peter builds the LEGO set with Ned.
5. Two Cameos Point to the MCU's Future
While there are too many cameos to count in Spider-Man: Far From Home, there are two that are particularly notable. The first is Charlie Cox as Matt Murdock aka Daredevil.
He sits down to help Aunt May, Peter, and Happy lawyer up, but when a brick bursts through the window and Peter asks how he caught it, he just says, "I'm just a really good lawyer." This isn't the first tie we have to Netflix's Daredevil series, though.
Article continues below advertisement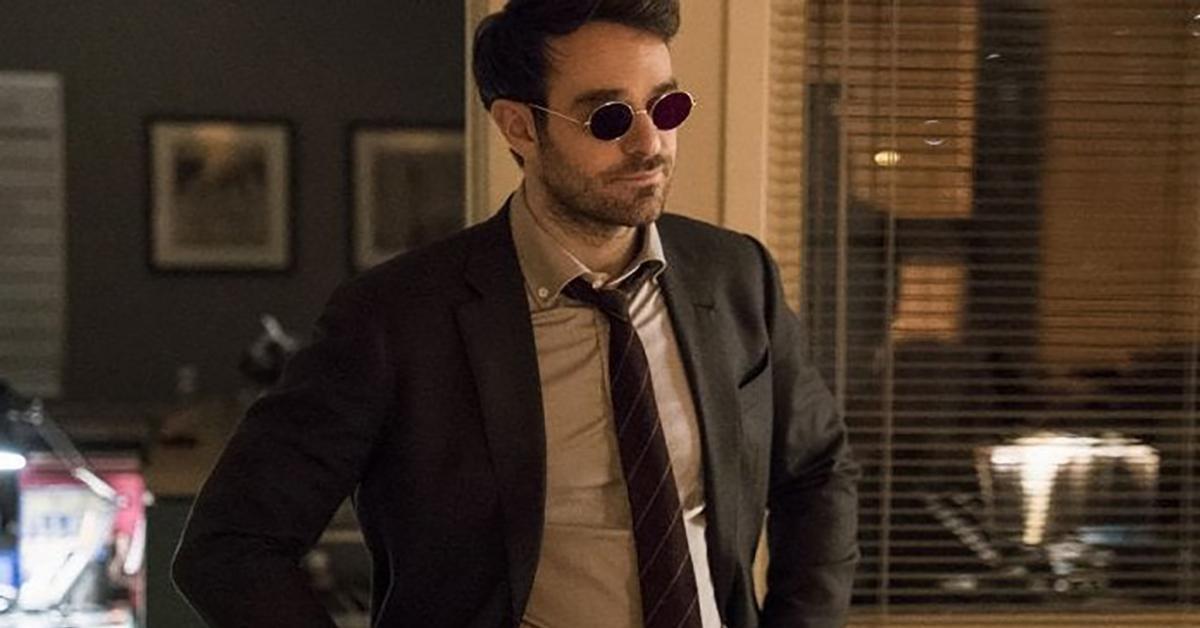 Hawkeye is also bringing in Kingpin, who is one of the villains in Daredevil, so it seems likely that the MCU is joining forces with other Marvel properties. The other cameo is in the post-credits scene, when Tom Hardy's Venom makes an appearance.
Whether he'll be in future MCU movies or not is uncertain. But when he leaves behind some alien DNA, we expect that it could infect the bartender and introduce a new MCU character.
6. 'Spider-Man' Call-Backs and Jokes
Of course, we can't go without pointing to some of our favorite call-backs and jokes. The most emotional is when Andrew Garfield's Spider-Man gets to retcon his failure to save Gwen by saving MJ. On the other hand, the funniest moment of the movie probably comes when Andrew and Tom's Peters are shocked that Tobey-Peter's webs come out of his body.
Article continues below advertisement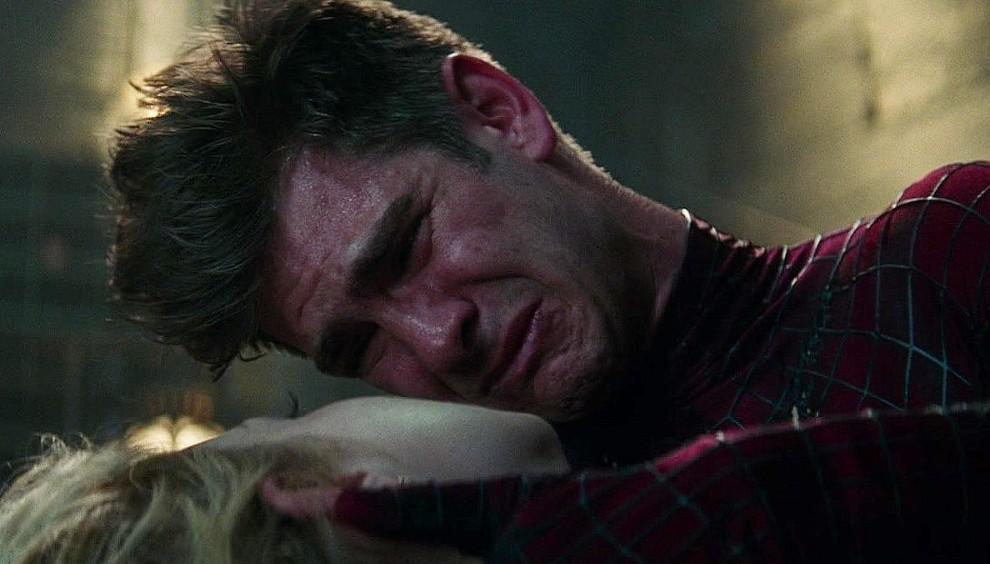 They ask Tobey's Peter if he ever gets the equivalent of "writer's block," to which he responds that he did (a call-back to Spider-Man 2). And they ask if the webs come out of "anywhere else…" Honestly, we were all wondering that, but Tobey's Peter eases our concern by confirming that they're a wrist-only occurrence.
Article continues below advertisement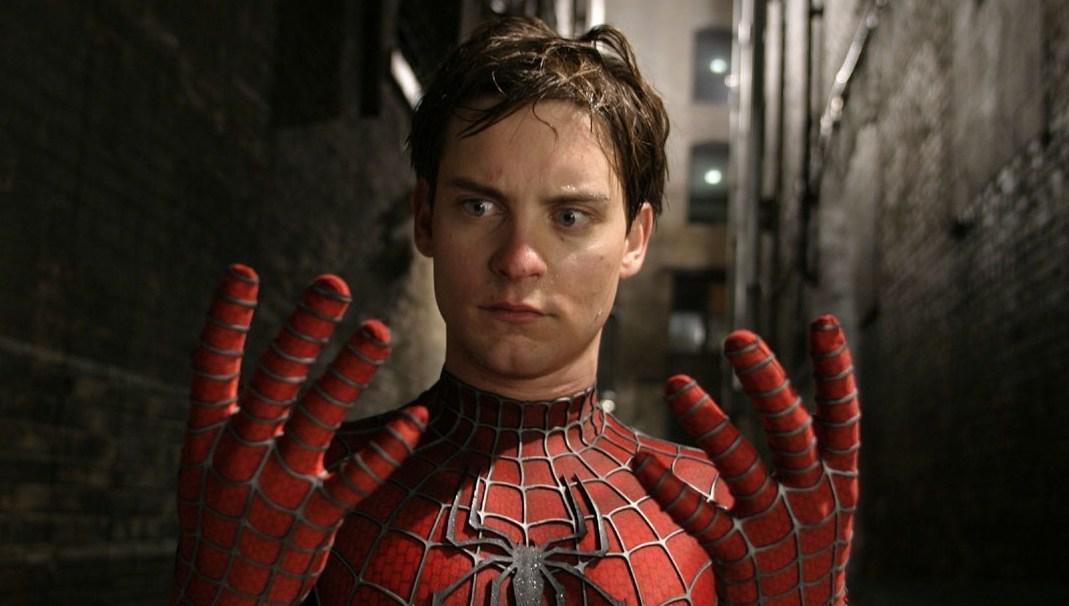 There's a cute moment before the climax when Andrew's Peter cracks Tobey's Peter's back, which is likely a call-back to when Tobey Maguire almost didn't participate in Spider-Man 2 due to back problems. Finally, when the three Peters reminisce about all of their villains, we're reminded of the magnitude of the MCU's stakes when Tom's Peter shares that he fought a purple alien in outer space.
Good riddance to Thanos, and hello to the multiverse!