'The Book of Boba Fett' End-Credits Scene Reveals [SPOILER] Is Still Alive
After the pictorial credits conclude, the 'Book of Boba Fett' finale offers viewers an exciting end-credits scene. Here's what you need to know.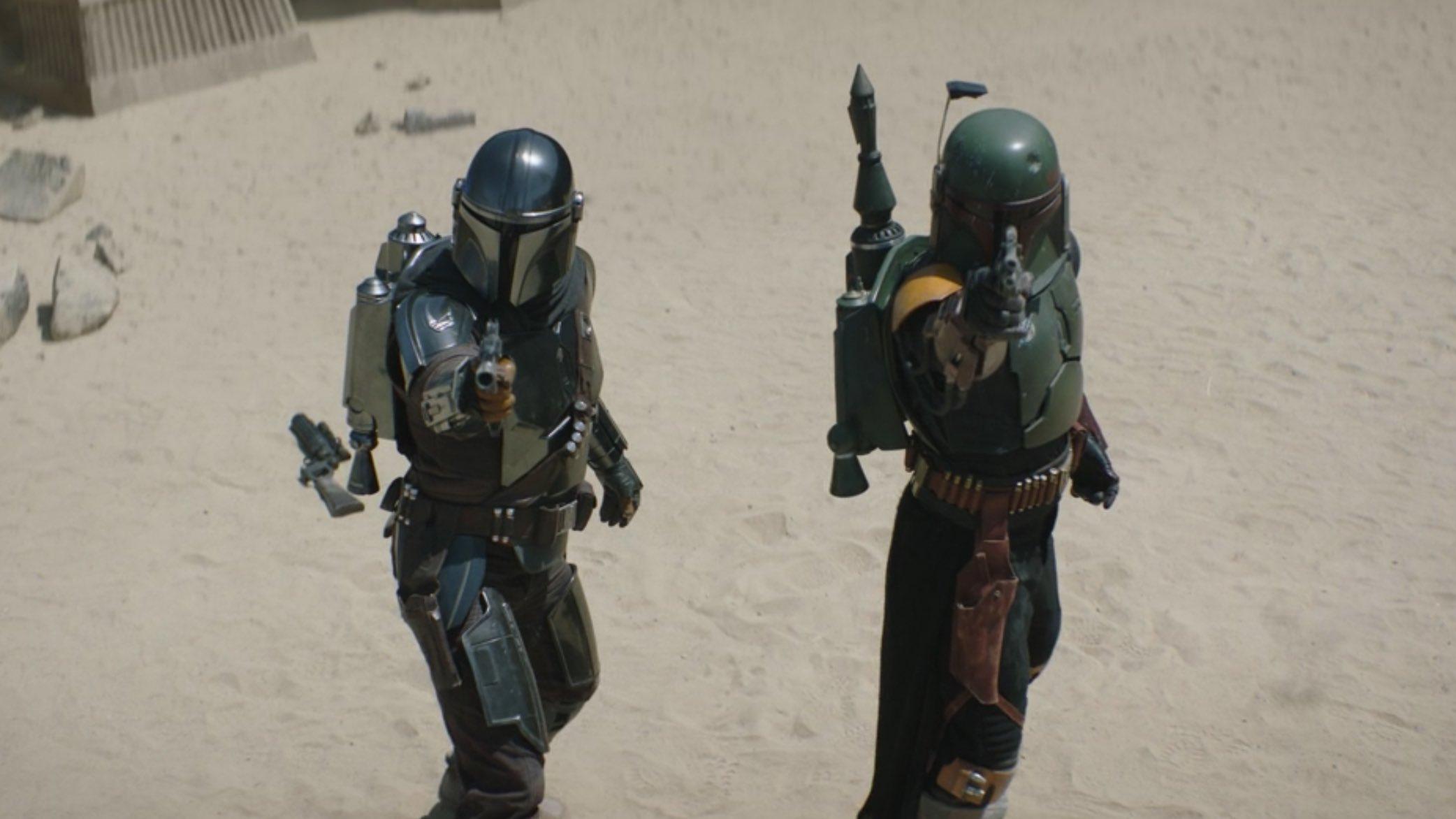 Spoiler alert: This article contains spoilers for Episode 7 of The Book of Boba Fett.
After seven straight weeks of Star Wars content, it's officially come to an end with the epic conclusion of The Book of Boba Fett. Though viewers finally get to see the titular Daimyo of Tatooine battle it out against the Pyke Syndicate, there are a lot more surprises and other jaw-dropping moments in the finale.
Article continues below advertisement
Besides Mando (Pedro Pascal) formally reuniting with his foundling Grogu, there's an intriguing end-credits scene that is sure to excite anyone obsessed with the Star Wars universe on Disney Plus. If you're curious to know about the Book of Boba Fett end-credits scene, allow us to recap.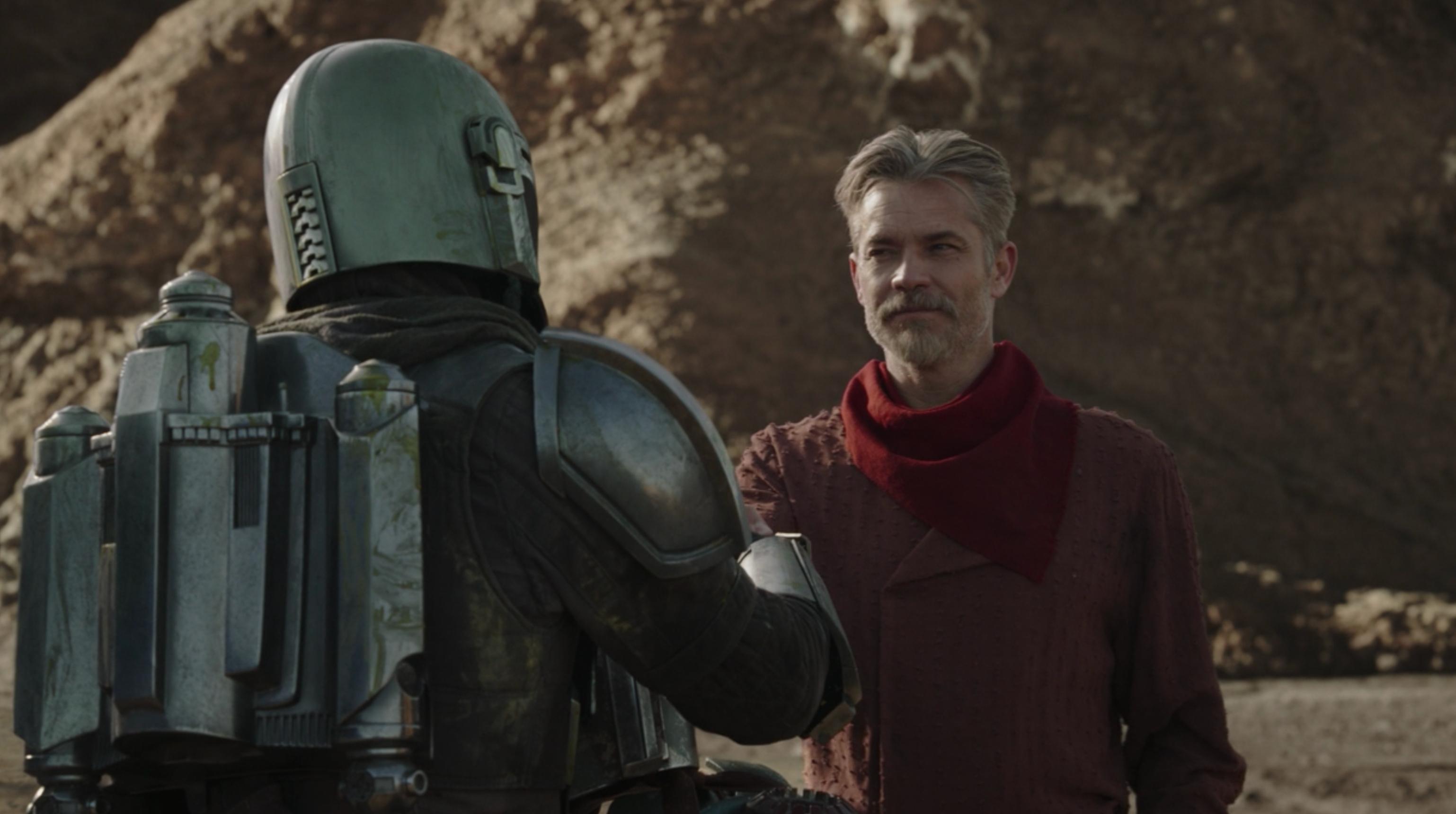 Article continues below advertisement
'The Book of Boba Fett' end-credits scene reveals a certain someone is still alive.
In the last few moments of "Chapter 7: In The Name of Honor," Fennec Shand (Ming-Na Wen) suggests that Boba Fett (Temuera Morrison) should step into his bacta tank to recover. He immediately shuts down her recommendation, telling her that the tank is already in use — if you recall, earlier in the episode, Boba mentions to Krrsantan that he can use the tank.
It's easy to assume that he's the one in there ... right? Well, no. Instead, the end-credits scene reveals Cobb Vanth (Timothy Olyphant) is the one occupying the bacta tank.
While he's recuperating from his near-fatal gunshot wound thanks to Cad Bane, the camera pans over to the side where we now see the Mod Artist (Thundercat) preparing to save Marshal Vanth's life via cybernetic modifications, as he did with Fennec.
Article continues below advertisement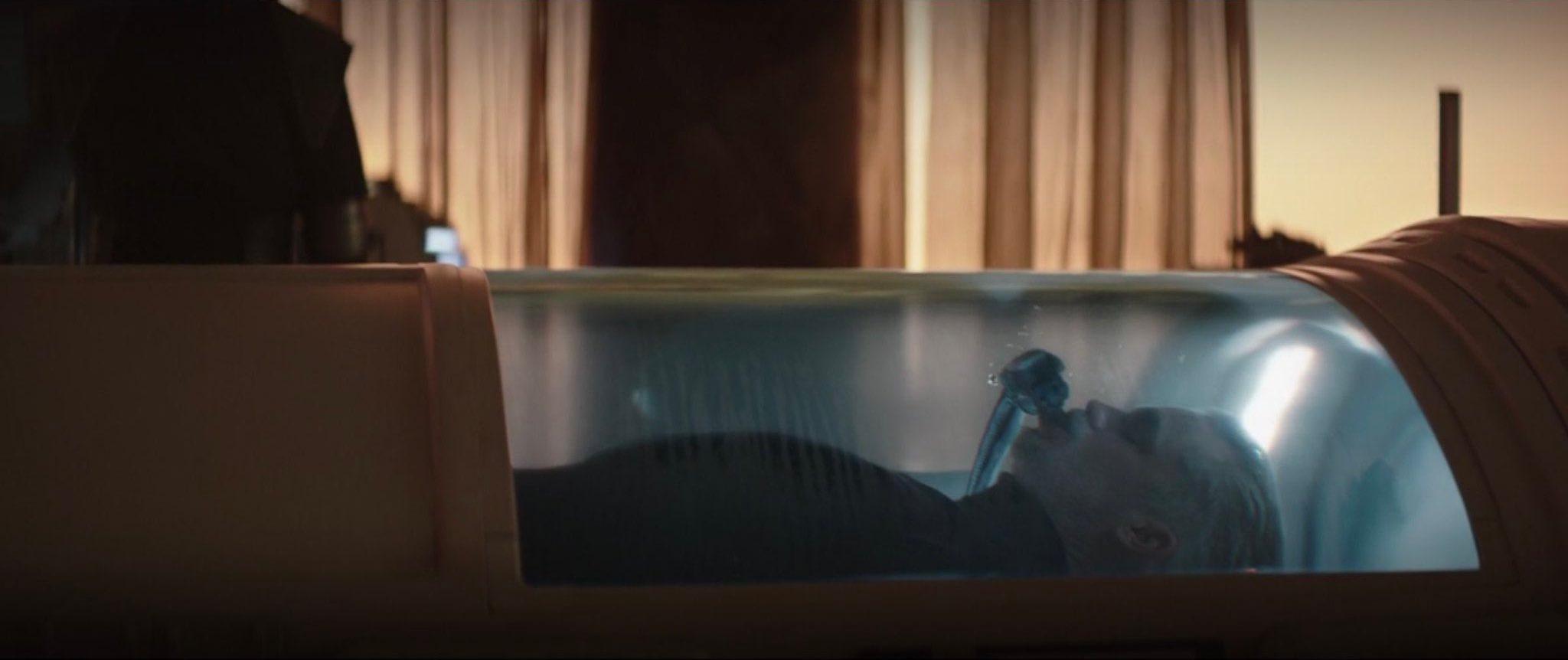 With this in mind, we can safely assume that the next time we see Cobb Vanth, whether in Season 3 of The Mandalorian or another Star Wars series, he'll be a cyborg of sorts. Since Cad Bane's shot hit him in the shoulder, we can probably expect Cobb Vanth to sport a brand-new cybernetic arm.
Season 1 of The Book of Boba Fett is now streaming in its entirety on Disney Plus.