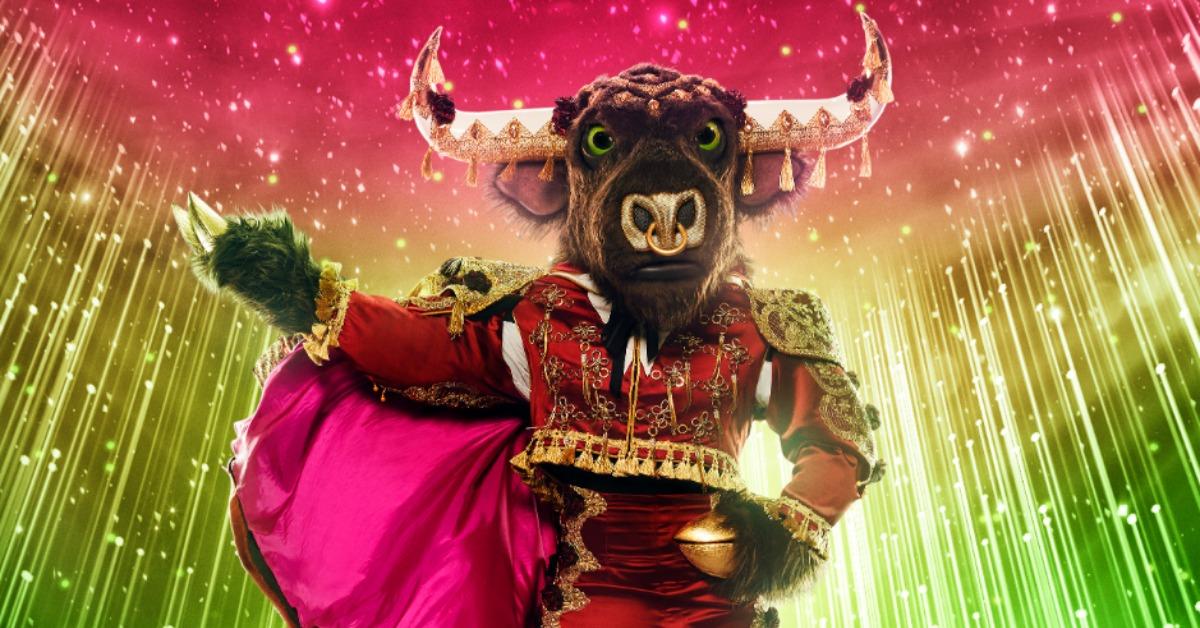 Who Exactly Is Behind the Bull Mask on This Season of 'The Masked Singer'?
By Chris Barilla

Oct. 14 2021, Updated 3:08 p.m. ET
Throughout its many seasons on the air, The Masked Singer has succeeded time and time again at stumping millions of fans (and its own judges) about who could be behind the variety of elaborate masks donned by performers. The show has seen countless big names take to its stage, and it's rare that judges are able to quickly guess who each mystery singer is.
Article continues below advertisement
With that being said, the latest season sees a new set of characters take to the stage, one of which is Bull, a matador-styled bull-masked performer who, like many performers before him, is stumping judges and fans on who exactly it could be. So, what do we know about who Bull is? Here's a breakdown.
Article continues below advertisement
Bull on 'The Masked Singer' — The Clues
A few details about who Bull is on this season of 'The Masked Singer' were revealed through their first clue package. Because of this, fans began to develop theories for who might be behind the mask. Some of the information shared includes:
They march "to the beat of [their] own drum."
They enjoyed hanging out in their garage as a kid.
The presence of an ornate umbrella.
A picture of the Disney Concert Hall.
They have quite an imagination.
Their first performance was inspired by their first crush.
Article continues below advertisement
In Episode 4, we got another clue package with the following clues:
"My parties are notorious for having rave music, [and] everybody dancing."
Scrubs and a stethoscope
An invitation to Carnegie Hall
Article continues below advertisement
Aside from those clues, we can clearly see that Bull has a broad-shouldered build and some sort of dancing ability. The costume is, of course, the head of a bull, but the rest of the outfit is a fitted matador-style suit with gold tassels as well as ornate horns, polished hooves, and a red cape.
Bull on 'The Masked Singer' — The Guesses
Spoiler alert! While we don't know for sure who is behind the Bull mask, the correct identity may be spoiled in the guesses below.
Article continues below advertisement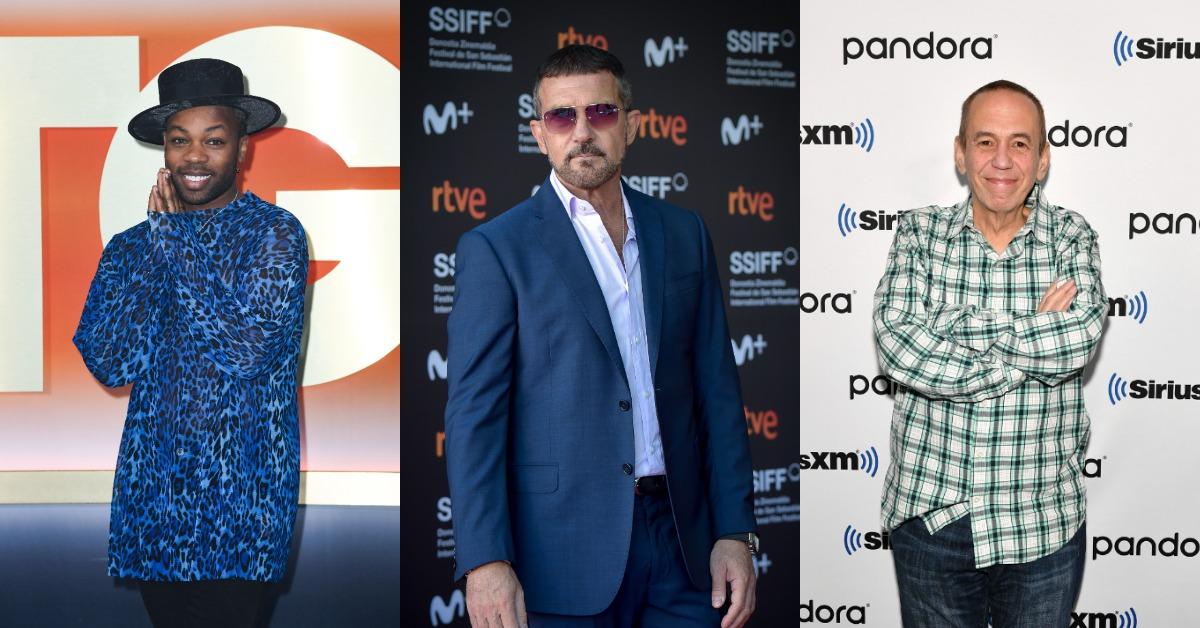 There is a lot of speculation regarding who exactly could be behind the bull mask on this season of The Masked Singer. Some of the biggest names suggested by fans include Todrick Hall, Antonio Banderas, and Gilbert Gottfried.
Article continues below advertisement
It appears that most people think it's Todrick. "It is Todrick Hall because the scream in 'Circus' is the exact scream in 'Nails, Hair, Hips, Heels' music video. You just have to listen for the scream," one person wrote on The Masked Singer Instagram, comparing one of Todrick's songs to Britney Spears' "Circus," which Bull recently performed.
"From the first word, I could tell whose voice it was. It's Todrick Hall," wrote one user on Reddit, clearly convinced.
"At first when I saw the costume I, like many, thought athlete, but now seeing him perform I can confirm," chimed in another Reddit user. "That's Todrick. I listen to the song 'Nails, Hair, Hips, Heels' religiously and I can easily confirm, the voice, the stage presence, and of course the walk, it is screaming Todrick Hall. If it's not I will eat my favorite underwear."
Article continues below advertisement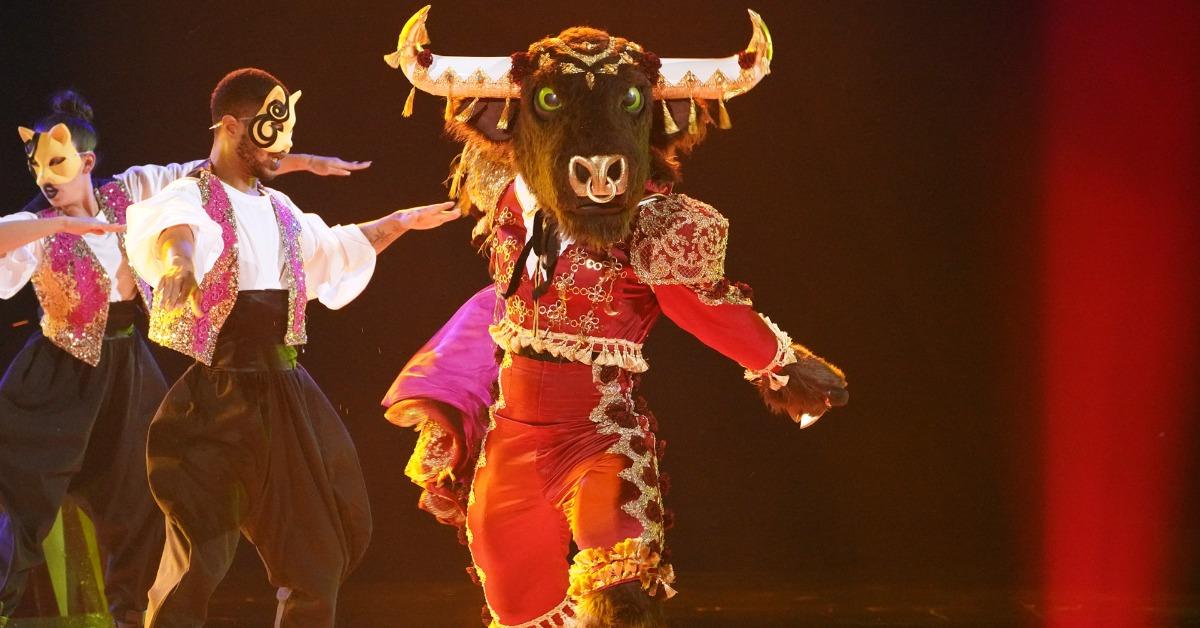 Here are a few other guesses we saw mentioned for who Bull could potentially be:
Billy Gilman
Jimmie Allen
Patrick Stump
So, who is Bull on 'The Masked Singer'? The answer is…
Despite the aforementioned speculation, Bull hasn't been revealed on the show quite yet! We'll be sure to update as soon as he is, though!