The Office of Government Ethics appeared to have had enough with Trump after he asked for the ousted FBI Director James Comey's 'loyalty' at a private dinner.
So when the independent agency under the jurisdiction of the president tweeted about 'loyalty,' many couldn't help but wonder if it was a direct jab.The tweet appeared to school the president. "Public service is a public trust, requiring employees to place loyalty to the Constitution, the laws, and ethical principles above private gain."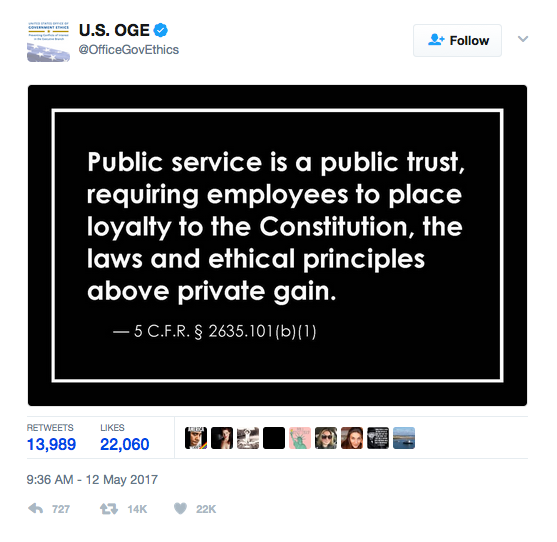 The Internet seemed to enjoy the direct aim of the public service announcement.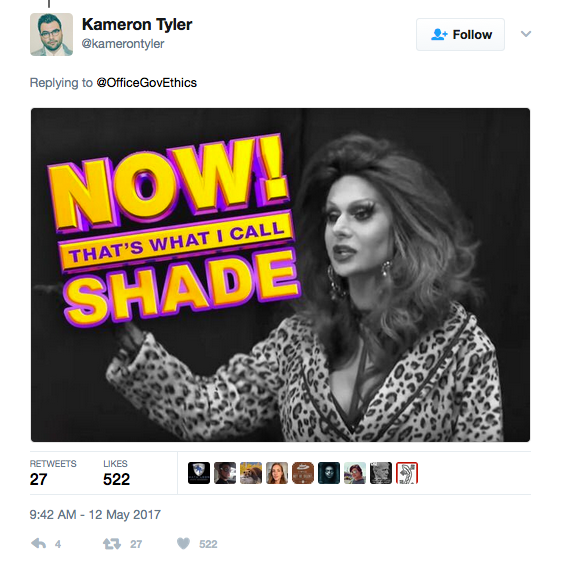 President Trump was trolled by a government agency before. Remember the National Parks Services' tweet of the side-by-side chart of Trump's and Obama's inauguration attendances?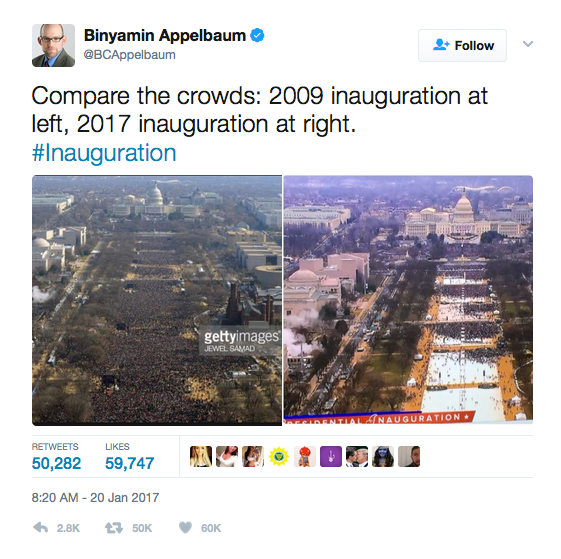 This also wasn't the first time the ethics agency skewered the president. Obama appointee and head of the agency Walter Shuab criticized Trump's plan to separate himself from his business as "wholly inadequate." Shaub said, "Stepping back from running his business is meaningless from a conflict of interest perspective."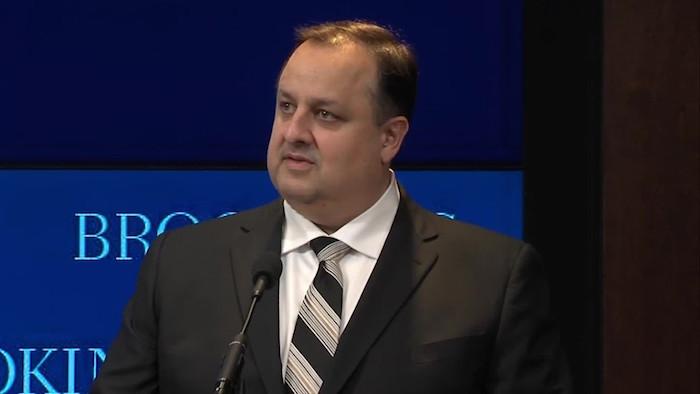 White House press secretary Sean Spicer denied claims that the president ever asked for James Comey's loyalty. But Spicer was most likely behind some shrubbery when that conversation transpired.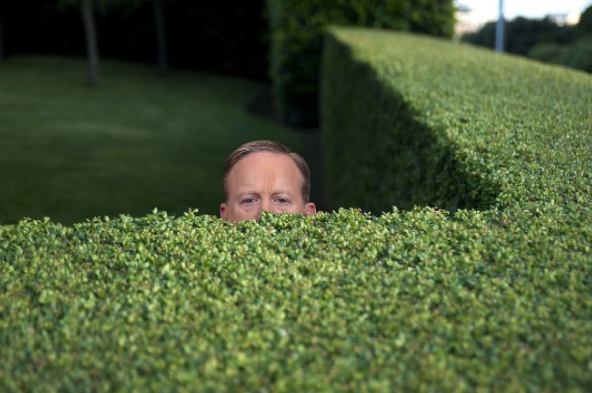 According to Comey's account of the 'loyalty' conversation a week after Trump's inauguration, the then-FBI director told the NY Times that he could only give Mr. Trump 'honesty' and did not pledge loyalty. And we all know what happened a few months later.