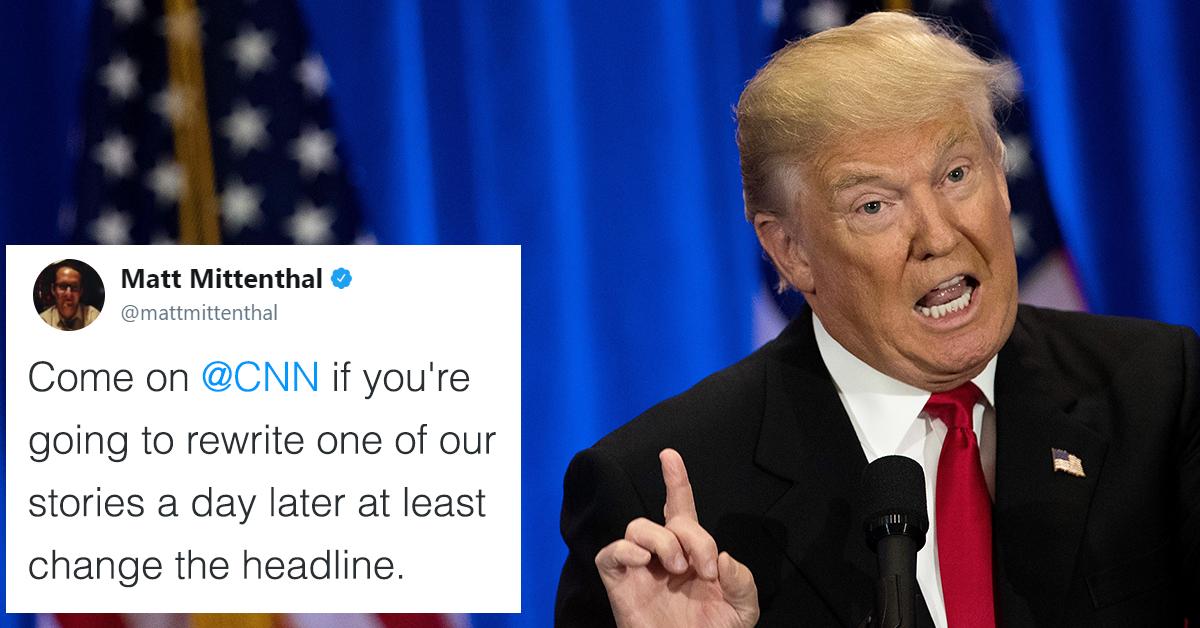 Director Of BuzzFeed News Accuses CNN Of Plagiarism, And People Are Torn
By Mark Pygas
Director of Communications for BuzzFeed News, Matt Mittenthal, took to Twitter on Tuesday to seemingly accuse CNN of plagiarizing an article discussing President Donald Trump's 42 US attorney nominations, only one of which is a woman.
Jessie Liu, nominated for the US attorney's office in Washington, DC, is the only woman nominated by President Donald Trump. A decision that Joyce Vance, a former US attorney in Alabama, told Buzzfeed was a "slap in the face. It's a statement that this is not a priority."
Vance implied that by not nominating more women, women lawyers would be kept out of leadership posts in the future.
"US attorneys often become judges, partners in big law firms, even senators, and restricting women from advancing by excluding them from the US attorney positions is really a giant step backwards."
In a tweet, Mittenthal told CNN: "If you're going to rewrite one of our stories a day later at least change the headline."
The original Buzzfeed article it titled: "Trump Has Nominated 42 US Attorneys So Far. Only One Is A Woman." Whereas the CNN article is titled: "Trump has nominated 42 people for US attorney. Only one is a woman." The main text of the CNN and Buzzfeed articles appear to differ significantly.
Twitter had mixed opinions...