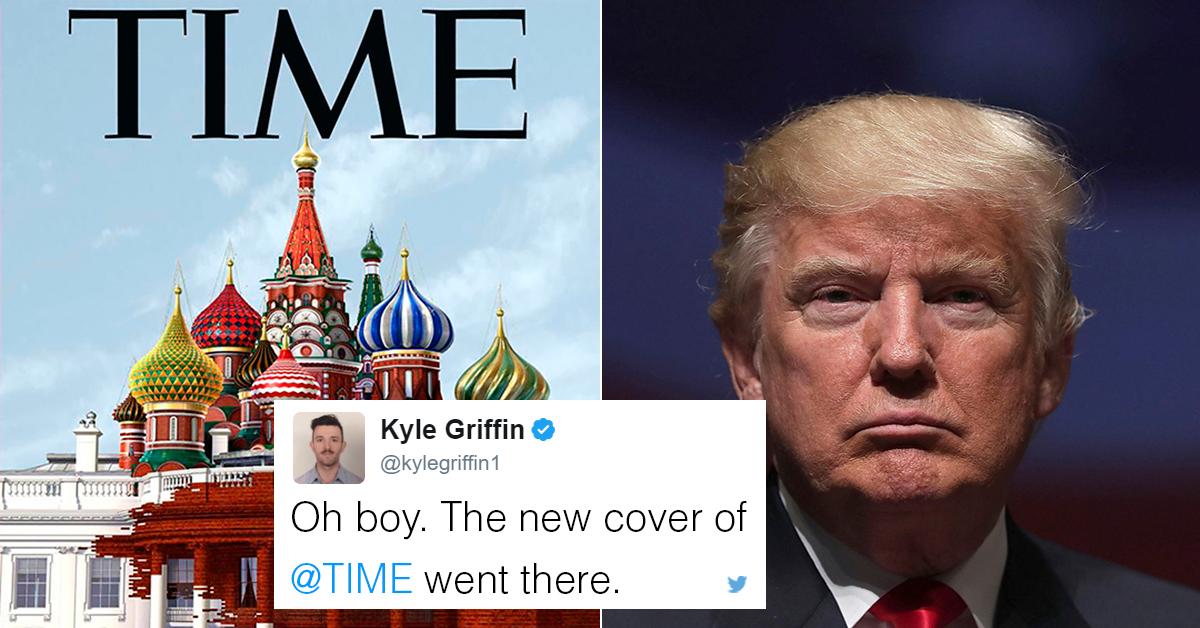 TIME Trolls Donald Trump With New Cover And Twitter Has Mixed Feelings
By Mark Pygas
Even before he became president, the media just couldn't resist writing up the ridiculous things that came out of Trump's mouth. He's always seemed to say the wrong things at the wrong time. He's just notorious for just speaking before really thinking about it, something that hasn't left him with the arise to the office of the Presidency. So needless to say there is still plenty of content for the late night comics to work with, and he provides it all for free. In the space of a week, the Trump administration has been rocked by controversy and accusations of Russian collusion. Late last week, Trump fired FBI Director James Comey over his handling of the Clinton email investigation, leaving many worried that his investigation into possible Russian influence in the 2016 election would go with him.
But since then, it was reported by various outlets that President Trump shared classified information with Russian officials and that Trump had asked Comey to drop the investigation into Michael Flynn. This prompted the Justice Department to appoint former FBI Director Robert Mueller to lead the Russia investigation. As you can imagine, Trump wasn't happy.
So with Russia being the focus of most Americans, it should come as no surprise that TIME's new cover has some Russian influences. The cover had made many question if it was in bad taste, but for most it seems to be a hit.
Social media had some pretty mixed reactions to the burn, with many applauding it.
Others were more critical.
What do you think of the cover? We certainly don't think Donald will be too happy with it. There's not doubt an epic Twitter rant in the works once he gets done with his McDonald's and CNN morning routine.