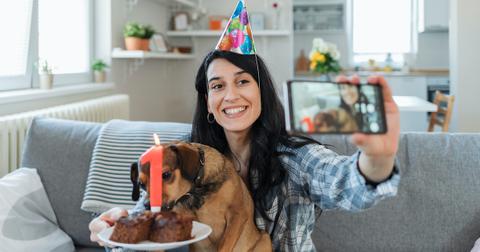 30+ Perfect Instagram Captions to Celebrate a Birthday
By Pippa Raga

Updated
Another year, another birthday. And with every birthday comes an Instagram birthday post, because if you don't post one, did you even turn a year older?
Instagram birthday posts for a special someone, whether they're a significant other, a bestie, or just someone you admire, can make people feel all the more special on their big day and are a great way to share with the rest of the world why you think that person is the greatest. It also helps share the joy of celebrating with people far and wide, including those that can't make it for an in-person celebration.
If you know a special someone whose birthday is coming up, don't spend half their special day thinking up the perfect birthday Instagram caption.
Grab that perfect photo, and we'll help with the birthday caption, which is arguably the icing on the birthday-Instagram-post cake.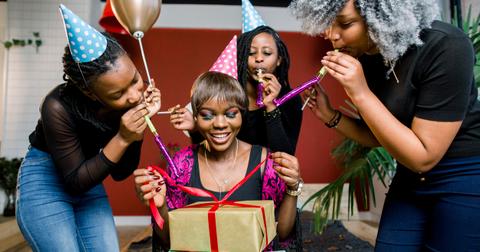 Birthday Instagram captions for yourself (hey, someone's gotta do it).
1. It's my birthday, I'm going to party like it's my birthday!
2. Birthday MOOD!
3. I'm just here for the cake.
4. Nothing can stop me this year.
5. Older, but not much wiser.
6. Cake is my happy place.
7. Don't worry about your age, you get a new one every year.
8. Today, we celebrate ME!
9. Today is my birthday, but I'll take gifts whenever.
10. Wishing myself sugar, spice, and everything nice on my birthday!
11. Warning: It's my birthday!
Birthday Instagram captions for your bestie.
12. You glow, birthday girl!
13. Hugs, kisses, and only the best birthday wishes!
14. Today is a great day because it's your birthday.
15. On this day, a queen was born.
16. "It's your birthday, you don't have to do nothin'." —Destiny's Child, "Birthday"
17. You're not aging, you're leveling up!
18. Friends are the family we choose for ourselves. Happy birthday to my BFF.
19. You don't look a day over fabulous!
20. Move over coffee, today is a day for champagne.
21. Sassy since birth!
22. Birthdays are nature's way of telling us to eat more cake.
23. You may not be the only friend I have, but you're definitely the only friend I need. I'm blessed to spend another year celebrating you.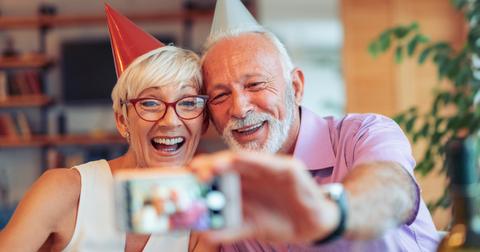 Birthday Instagram captions for your significant other.
24. I love you even more than I love cake.
25. You're another year older, and I'll fall in love with you all over again today. Happy birthday to my other half!
26. Happy Bae Day!
27. Count the memories, not the years, babe.
28. I hope this birthday cake is as sweet as you.
29. Love is the best birthday present.
30. You have me, so I don't know what else you're going to wish for.
31. Yours is the only birthday that's as important as mine.
32. I'm so glad this beautiful human continues to exist another year and I'm blessed that you'll spend it with me.
33. Seven billion smiles, and yours is still my favorite.
Whoever you're celebrating today, we hope it's a great day!