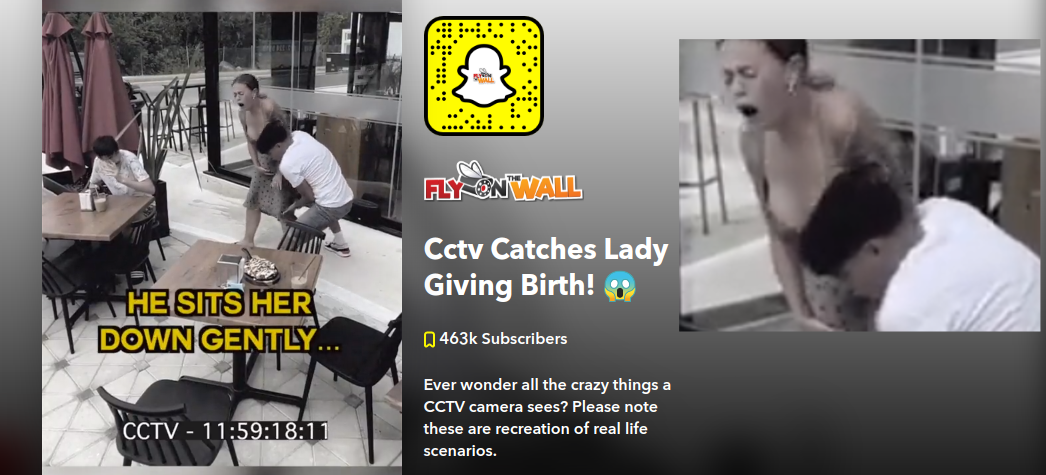 The 'Fly on the Wall' Snapchat Stories Are About as Real As '1,000 Ways to Die'
The internet is full of faked videos that are designed in such a way that they're trying to come off as real, or they intentionally "blur the lines" between reality and dramatic re-enactment. Sometimes the dramatic re-enactments go a little too far, and whoever's making said viral clip is hoping that more than a few people share it because they think they're watching something that is legitimate and in no way faked.
Which brings us to the popular Fly on the Wall Snapchat channel.
Article continues below advertisement
Is the popular 'Fly on the Wall' Snapchat series real or fake?
It contains 100 percent staged videos and the production team behind the content even states as much on their webpage: "Please note these are recreations of real life scenarios."
What's even more is that "real life scenarios" can be stretched to mean anything. They could write, "real life events" or "actual news stories" but we're talking about scenarios here.

Article continues below advertisement
It's kind of like that show 1,000 Ways to Die, where a group of writers came up with some of the most elaborate ways folks could die due to a combination of unfortunate, off-the-wall, environmental conditions and/or pre-existing medical ailments.
One of the videos that's currently trending on the Snapchat account is security camera footage of a woman giving birth outside of a restaurant.
The video showcases a lot of exaggerated pantomimes, and the CCTV timer on the bottom appears to have been added from a stock video-editing program. The "extras" in the scene, including the server, all act out their emotions to an overblown degree. Then, when the woman gives birth to the "baby" in question, everything is either blocked out by the table or "cheated" in a way that the viewer can't see it.
Article continues below advertisement
So even if you didn't see the message informing you that the videos are indeed recreations, it's pretty clear to see that every single spelled-out movement and how the shots were framed that this was designed to look like a legitimate real-life scenario when it's not.
Article continues below advertisement

There are a ton of people who love to hate the "real fake" nature of the 'Fly on the Wall' Snapchat stories.
Some have called the clips "the biggest catfish of all time," while others have called their videos "scripted AF."
Article continues below advertisement
Article continues below advertisement
That hasn't seemed to stop people from watching the videos, however. There are a lot of folks who gobble them up, but that shouldn't be surprising seeing that there are a ton of reality TV shows and YouTube series that have either been accused of being faked or people who were employed by said programs have gone on the record stating that they were scripted.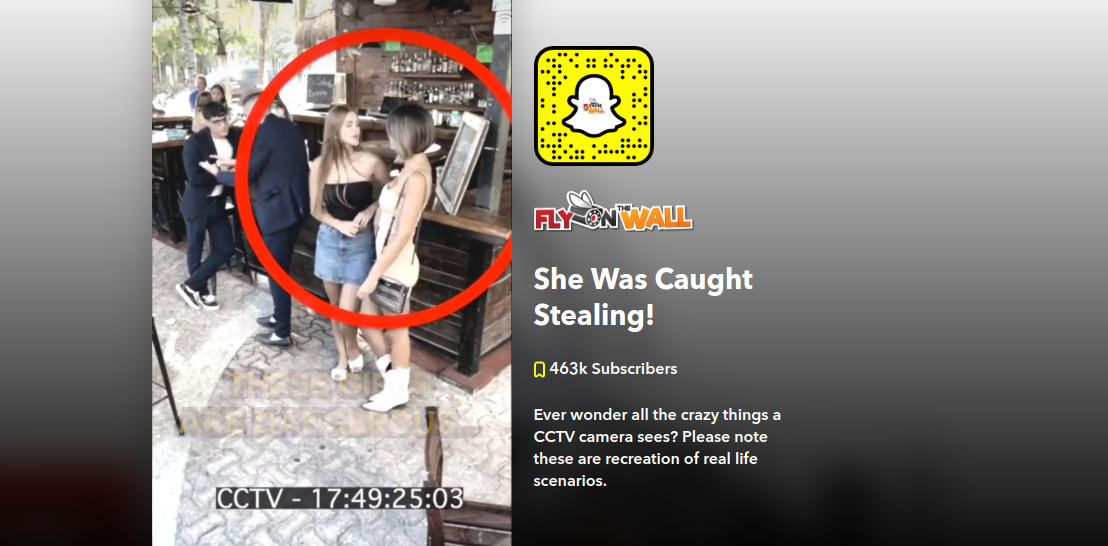 Cheaters and To Catch a Cheater have long been lambasted as being scripted, but those involved with the show have maintained that the scenarios are 100 percent genuine. At least Fly on the Wall doesn't shy away from the fact that it's pretty much done strictly for the camera.