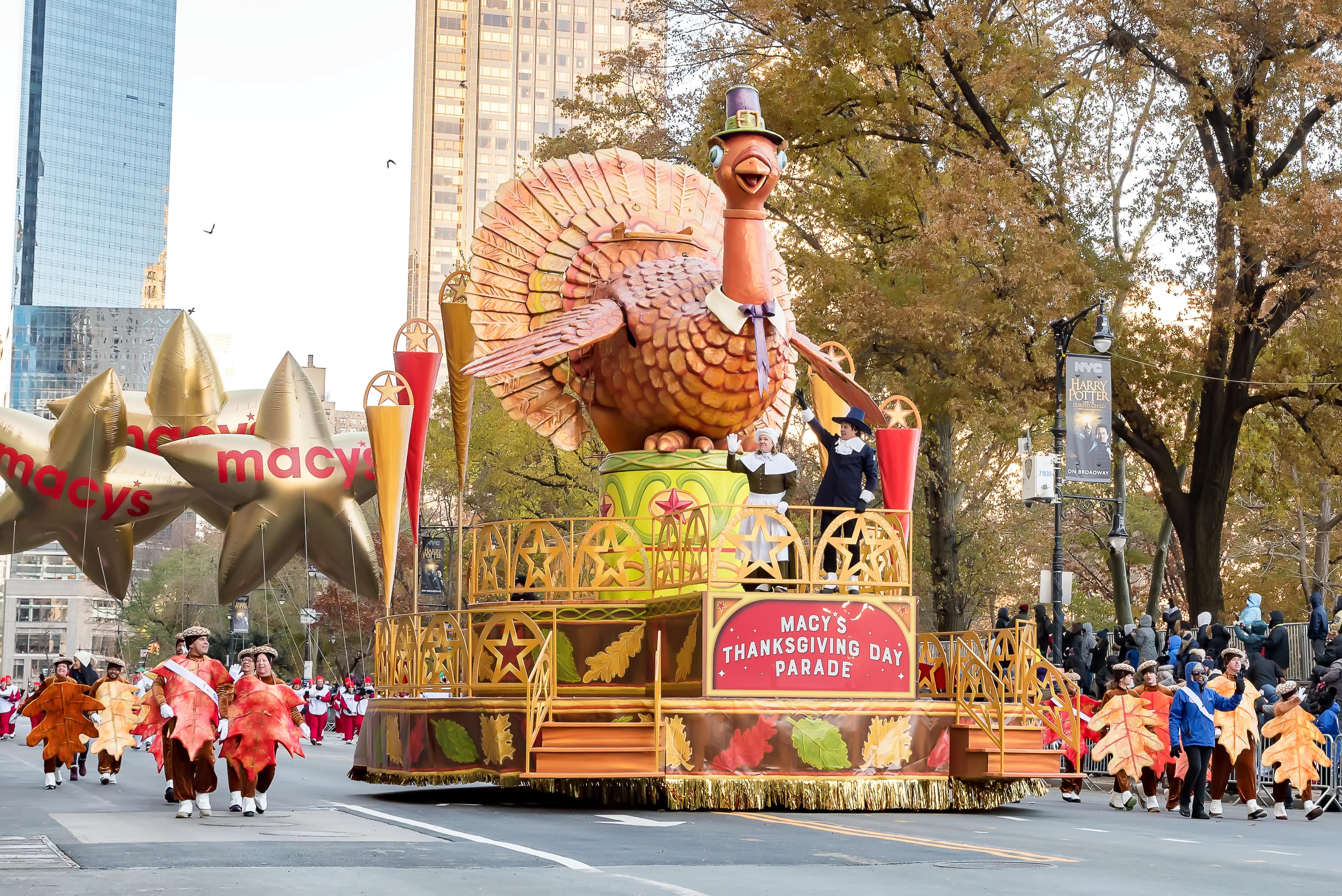 The Macy's Thanksgiving Day Parade Will Look a Bit Different This Year
By Katie Garrity

Sep. 15 2020, Updated 4:36 p.m. ET
Watching the Macy's Thanksgiving Day Parade while mom was in the kitchen prepping the big meal is a right of passage for any kid growing up in America. We waited for the Snoopy balloon and the latest Broadway show to perform. There is something whimsical about the Macy's Thanksgiving Day Parade.
Article continues below advertisement
With COVID-19 restrictions still very much enforced across the country and especially in New York City, where the parade takes place, many have wondered if the parade was still happening. The good news is that, yes, the parade is still going to happen. However, it has been forced to morph into something different this year.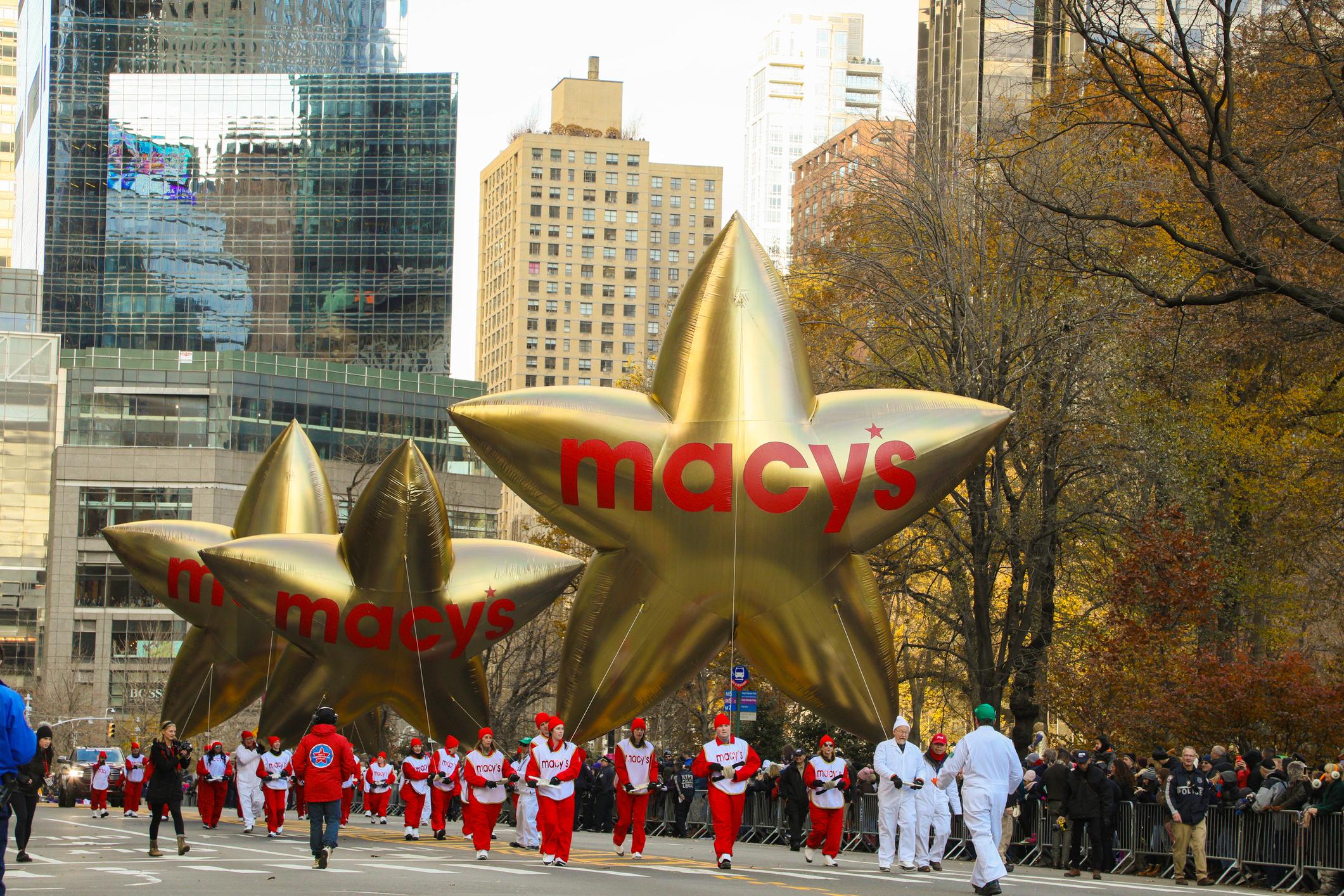 Article continues below advertisement
"For more than 90 years, Macy's Thanksgiving Day Parade has kicked off the holiday season with its signature entertainment spectacle, making it one of the world's most beloved events," the company's website reads. "Following our successful, safe, and innovative production of Macy's 4th of July Fireworks, it is our intention to similarly reimagine Macy's Thanksgiving Day Parade this November."
So, how exactly will the Macy's Thanksgiving Day Parade be reimagined? Keep reading to find out what the department store chain has in store!
Article continues below advertisement
The Macy's Thanksgiving Day Parade will not be held live.
In a press release, Macy's explained that the traditional television broadcast would go on, but all of the performances would be pre-taped, using local bands and talent to abide by COVID-19 filming guidelines.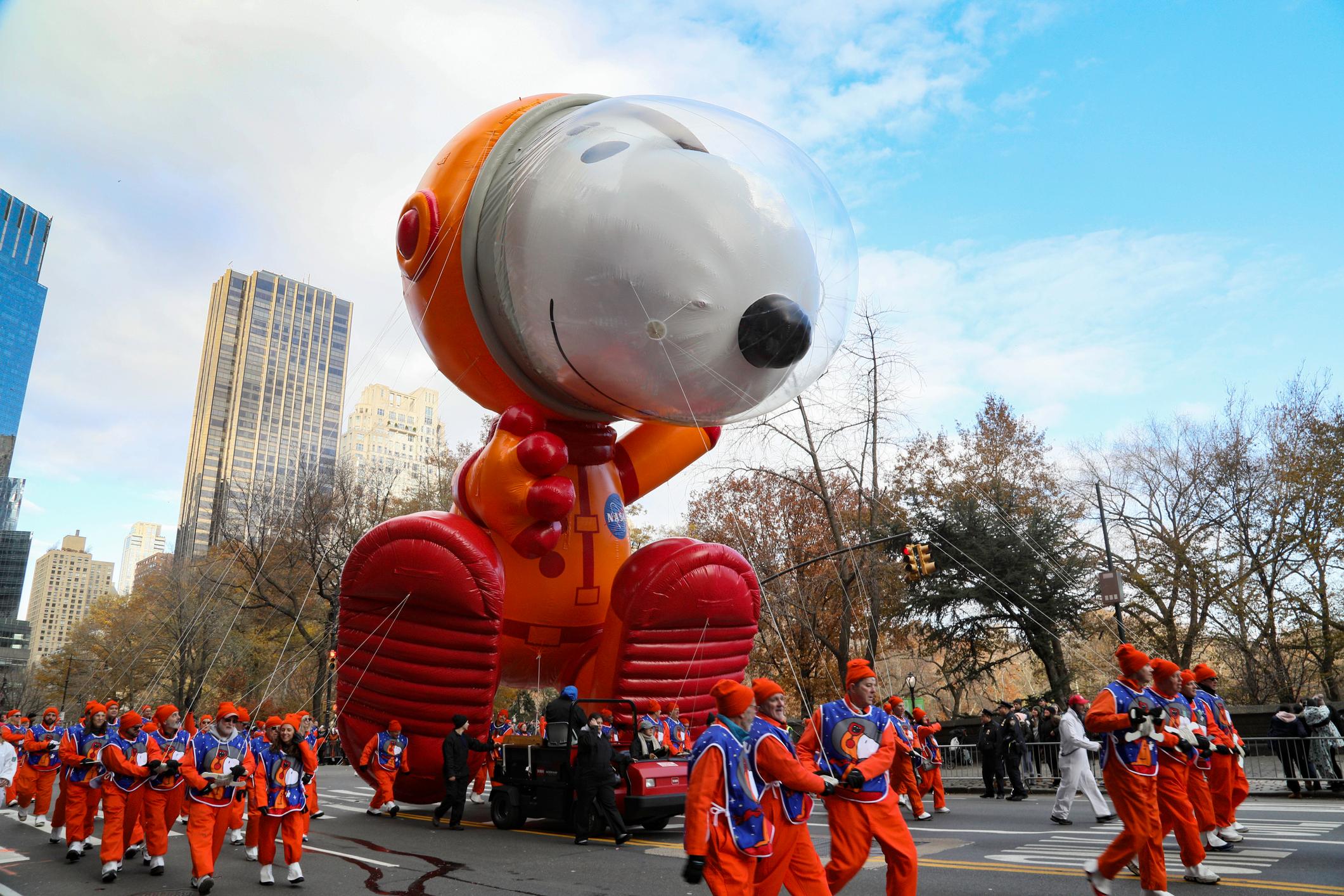 Article continues below advertisement
Also, to keep the tradition alive, the giant balloons will be flown. However, they will not be accompanied by dozens of handlers. Instead, "an innovative, specially rigged anchor vehicle framework of five specialty vehicles tested and approved by the NYPD" will help each balloon make its way down the route.
New York City's mayor is also behind the re-imagined parade.
New York City Mayor Bill de Blasio praised Macy's innovation during his briefing. He said, "They care about New York City. We saw what they did on July 4th with an amazing fireworks display ... even with all the challenges."
Article continues below advertisement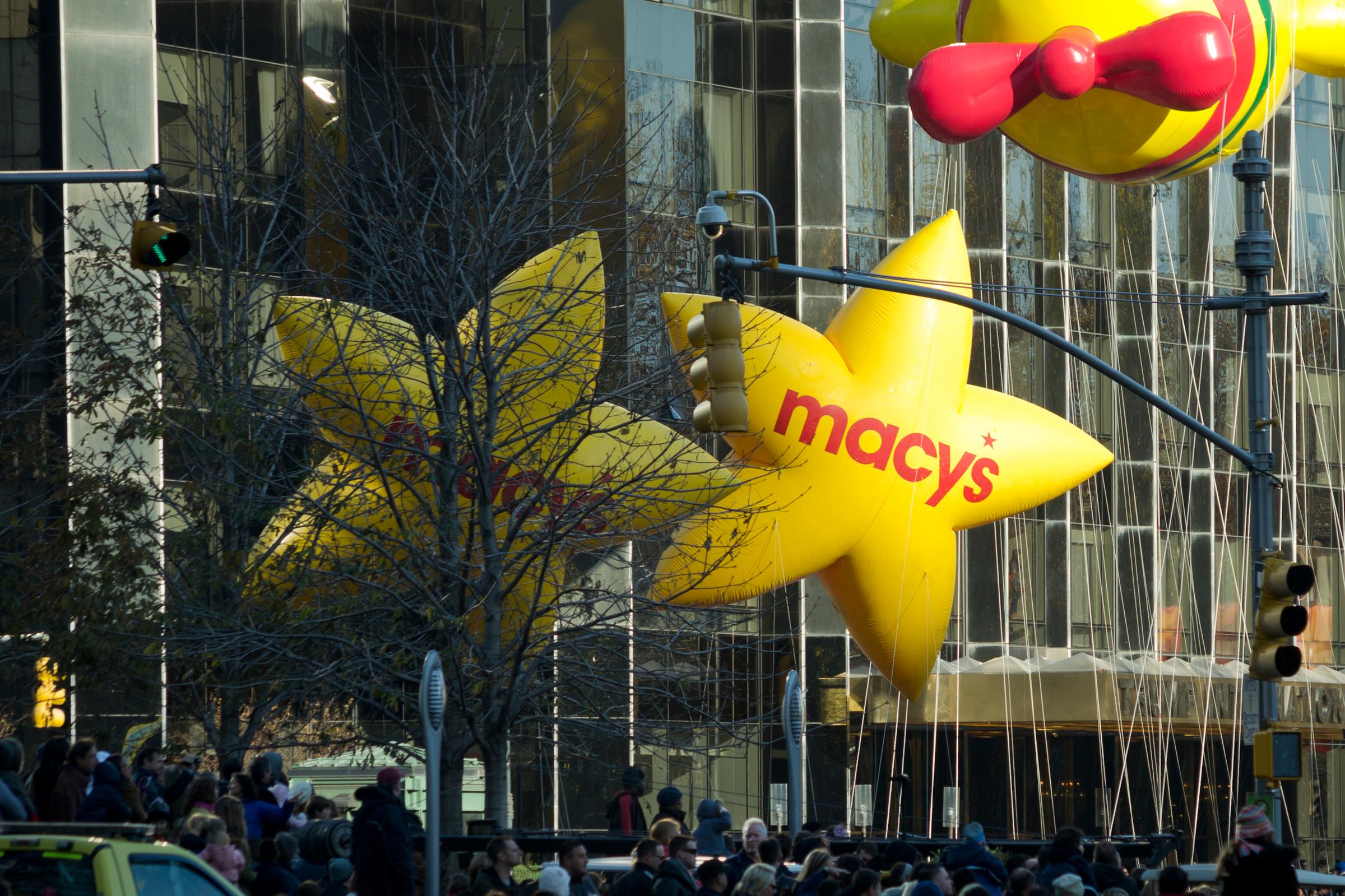 The mayor was referring to the pop-up "surprise" fireworks Macy's held across the city in the lead-up to a more limited Independence Day show.
Article continues below advertisement
Macy's has also drastically reduced its parade participant numbers.
According to Macy's, all parade participants will be at least 18 years old. Previously selected high school and college bands will perform at next year's parade with local professional marching and musical ensembles taking over this year instead.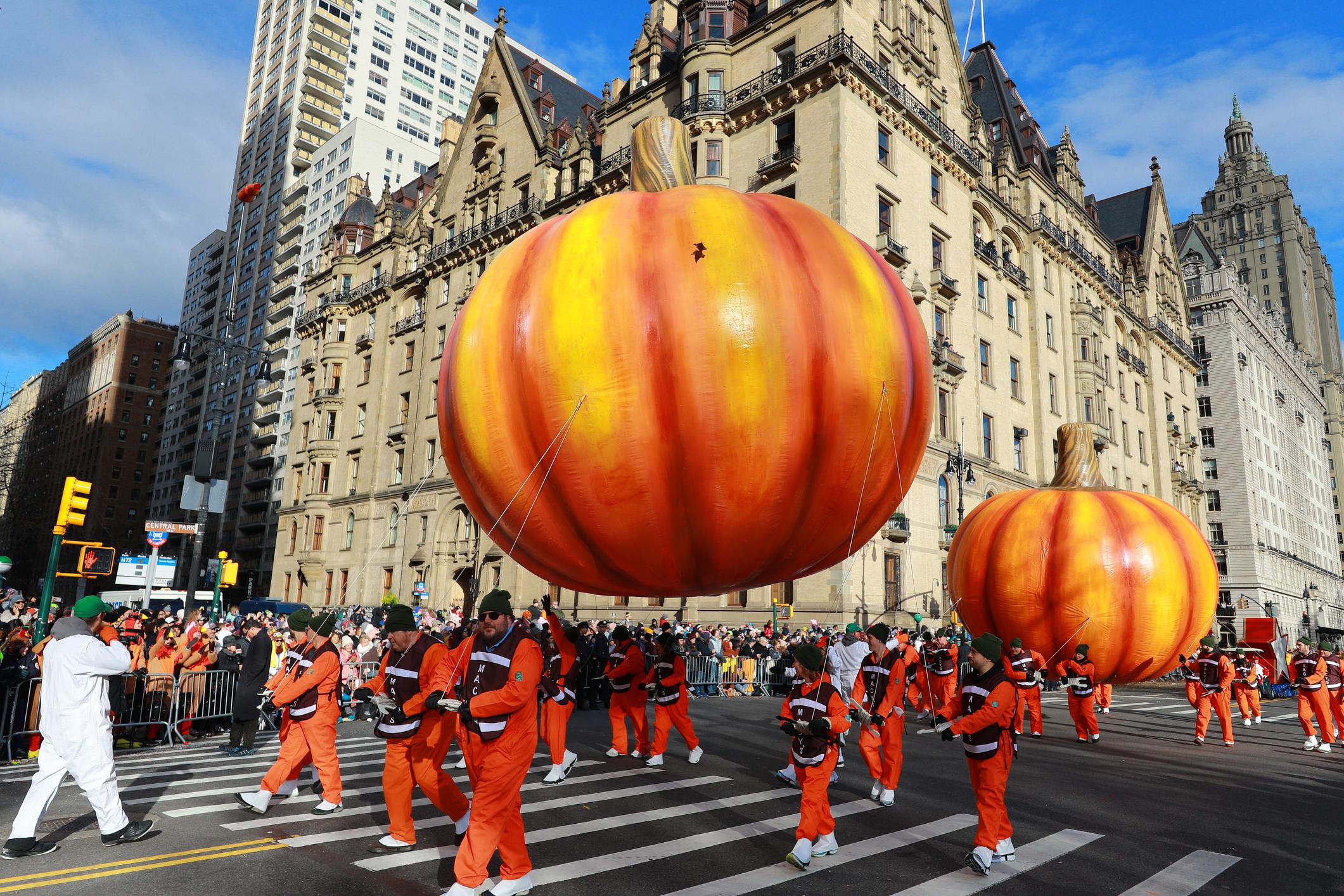 Article continues below advertisement
Normally, 80 to 100 handlers walk with the giant balloons throughout the city, however, those numbers have been greatly reduced. Susan Tercero, the executive producer of the Macy's Thanksgiving Day Parade, told CNN Business the company "felt it was important to continue this cherished holiday tradition that has been the opening act to the holiday season for generations of families."
"While it will certainly look different in execution, this year's Macy's Parade celebration will once again serve its historical purpose — to bring joy into the hearts of millions across the nation," she continued.
The best way to prevent contracting or spreading coronavirus is with thorough hand washing and social distancing. If you feel you may be experiencing symptoms of coronavirus, which include persistent cough (usually dry), fever, shortness of breath, and fatigue, please call your doctor before going to get tested. For comprehensive resources and updates, visit the CDC website. If you are experiencing anxiety about the virus, seek out mental health support from your provider or visit NAMI.org.