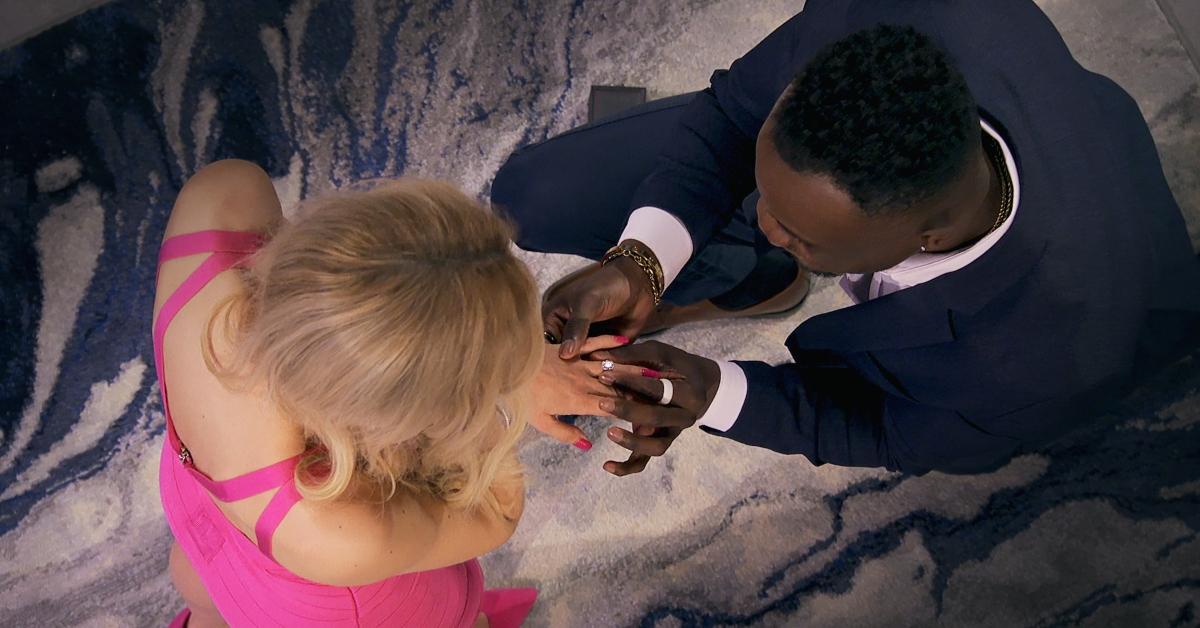 'Love Is Blind' Season 4 Is Here! Everything to Know About the Addictive Show's Engagement Rings
With the arrival of 'Love Is Blind' Season 4, let's discuss the show's diamond-encrusted engagement rings. Who picks them out? Where do they come from?
Spoiler alert: This post contains spoilers for Episodes 1-5 of Love Is Blind Season 4.
Would you make a lifelong commitment to someone before ever catching a glimpse of their face? In Netflix's binge-worthy "social experiment" dating series Love Is Blind, hopeful singles embark on a romantic journey that tests the theory that true love is blind. Physical attraction is taken out of the equation.
Article continues below advertisement
Contestants are encouraged to make emotional connections with each other from inside tiny individual "pods." As they converse through blue connecting walls (without distractions from the outside world), unable to see each other, couples form and questions are popped. Once engaged, the smitten duos meet face-to-face and prepare for the momentous day they say "I do" ... if it comes to that.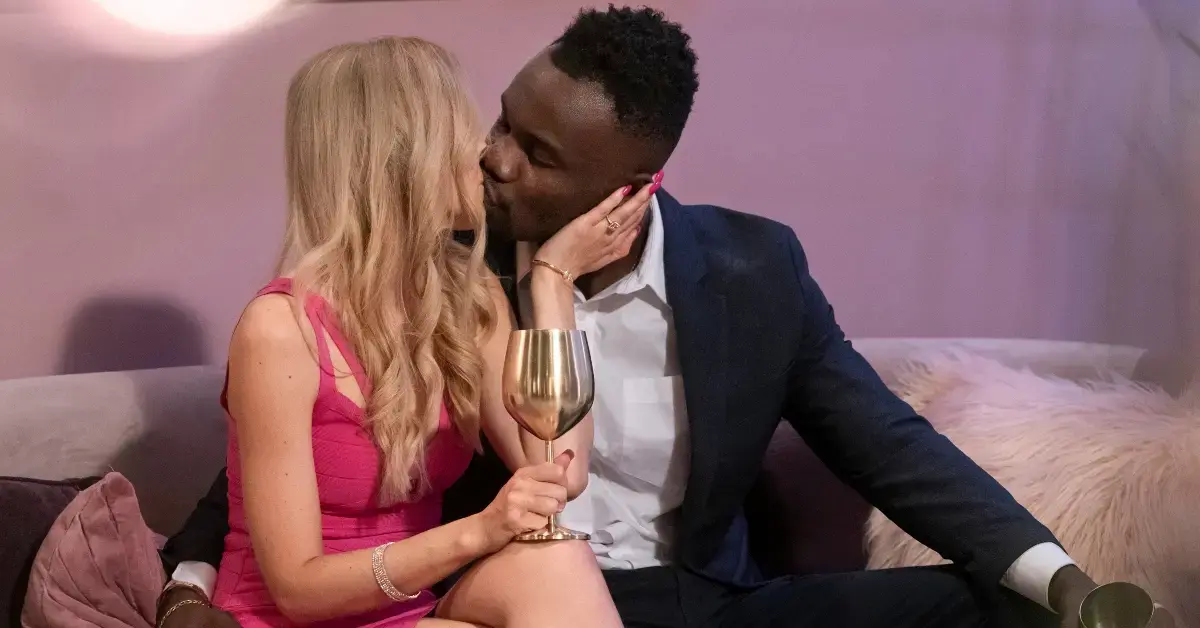 Article continues below advertisement
Hosted by Nick and Vanessa Lachey, Love Is Blind is full of drama, heartbreak, absurdity, and diamonds. Though the series sees many engagements unravel, they do so after stunning rings are flaunted before the camera.
In Season 4 — which premiered on March 24, 2023 — couples Brett and Tiffany, Paul and Micah, Marshall and Jackelina, Kwame and Chelsea, and Zack and Irina all get engaged (though the latter lovers officially split in Episode 5).
Here's what we know about the sparkling engagement rings featured on Love Is Blind!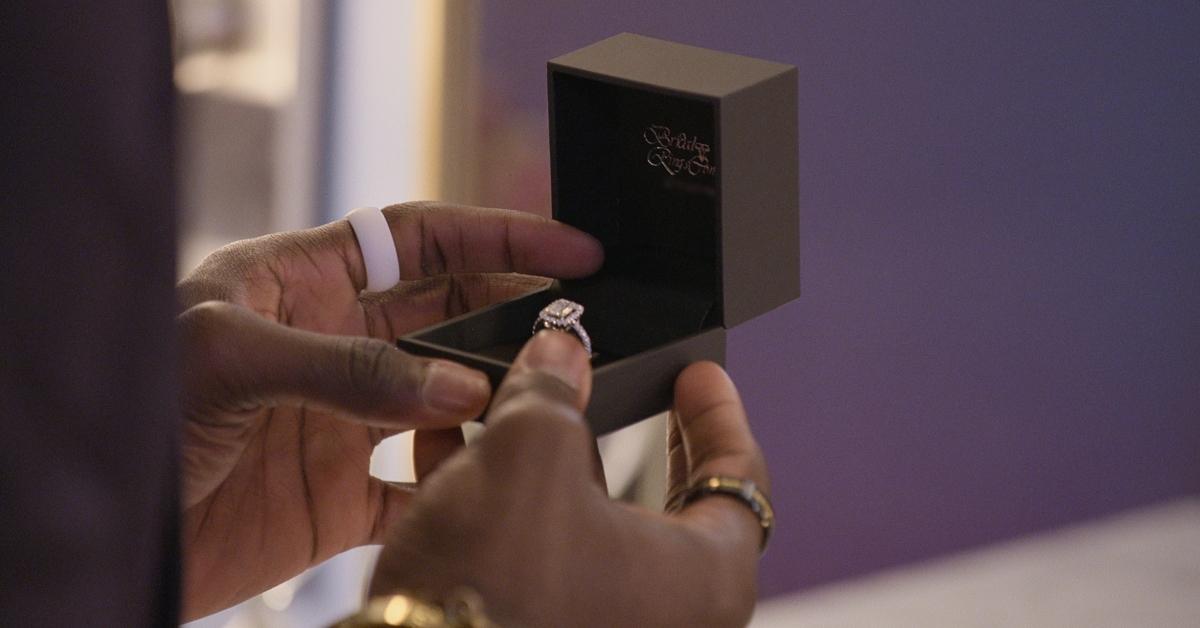 Article continues below advertisement
Where do the 'Love Is Blind' engagement rings come from?
In an exclusive 2022 interview with Distractify, the Bridal Rings company — which partnered with Netflix for Seasons 2 and 3 — shared that "contestants (typically the men) are provided with an array of different rings to choose from." Additionally, owner Jay Hariz relayed that contestants are allowed to design custom rings if they so wish.
As for who shells out the cash for the rings, streaming giant Netflix handles it. "Whatever they choose, we pay for. Whatever we pay for, they keep, regardless of engagement ending," a representative shared with Popsugar in 2022. That's a pretty sweet deal.
Article continues below advertisement
However, the show's offerings come "up to a certain level."
"If they want to propose and want to have a ring to give, we provide — up to a certain level — a ring for them to do that with. If they choose to do that, we actually give choices. There are, like, 10 or 12 different styles and colors," series creator Chris Coelen — who founded production company Kinetic Content — said in a 2022 interview with Variety.
Article continues below advertisement
Of course, he confirmed that "there's no pressure to do that." Contestants are welcome to bring their own rings. Season 2 contestant Kyle Abrams famously offered his mom's ring to Shaina Hurley.
If the selection doesn't meet their standards, Chris Coelen revealed contestants can pay out of pocket to elevate a ring.
"If they wanted to spend their own money, or try to enhance it within reason, we would certainly allow that. We would never put any constraints on them unless it was something we couldn't accommodate within the show," he said.
Article continues below advertisement
Are the women allowed to propose on 'Love Is Blind'?
Heck yeah they are! (What year do you think we're living in?) In fact, the creator encourages it.
"On every show that that I've worked on, I always say to the women, 'You know you can propose.' Like this is an equal, mutual decision. If you want to propose, you have the power to do that. We encourage you to," he told Newsweek.
Most contestants choose to go the more traditional route, however (boo, we want to see the ladies take the reins!).
"Really, the only person that slightly took us up on that was Gigi from Season 1, who sort of stopped Damian's proposal and then kind of flipped his [proposal] and said, 'Oh no, I want to propose to you,'" Chris continued. See, we want more of that energy.
Regarding Season 4's couples, their fates will be revealed as new episodes release (we're worried for Marshall and Jackelina). Episodes 1 through 5 are currently streaming on Netflix.