One TikTok User Was Suspended From the Army After Posting an Anti-Semitic Joke
TikTok user Itsnate is facing consequences after posting an anti-Semitic joke on the platform that quickly led to a social media backlash.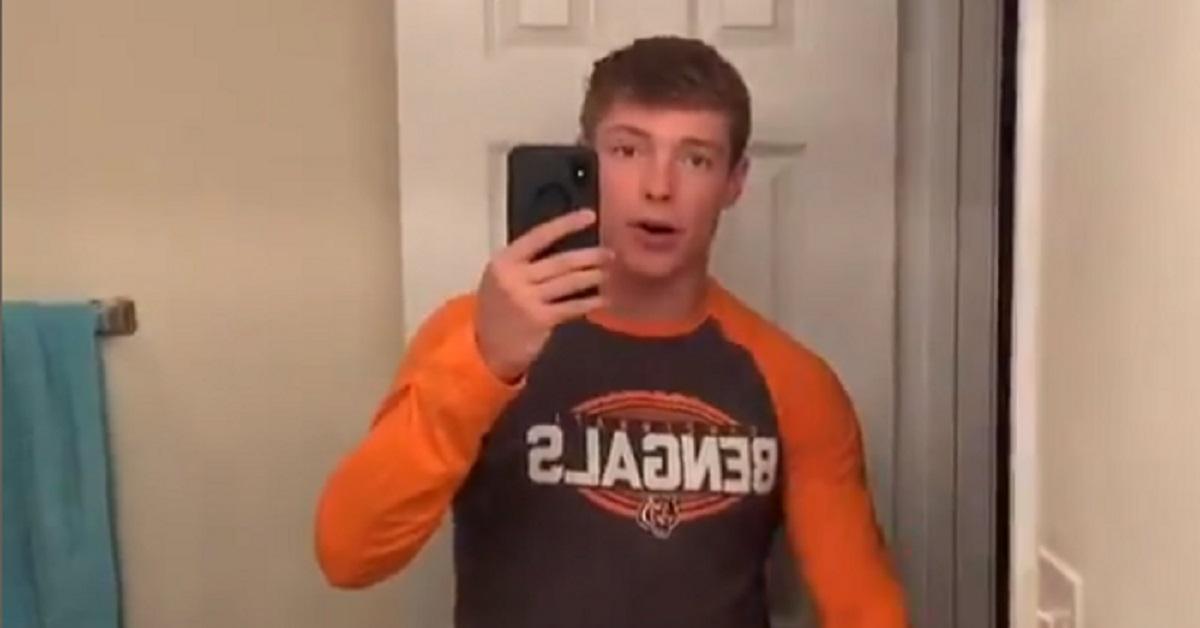 One TikTok user may be facing consequences after posting a controversial video on TikTok. In the video, user Itsnate, whose real name is 2nd Lt. Nathan Freihofer, makes anti-Semitic jokes about the Holocaust. Nathan has amassed 3 million followers on TikTok, but has said that he will not be verified by the platform in large part because of the dark nature of his humor. Now, he's been suspended from his post in the Army.
Article continues below advertisement
What did Itsnate say on TikTok?
In the controversial video, Nathan says that a "Jewish person's favorite Pokémon character" is Ash, which is the name of the main character in the TV series. The video, which wasn't very long, concluded by suggesting that anyone who was upset by his comments should get over it. "If you get offended, get the f--k out, because it's a joke," Nathan says in the video.
Article continues below advertisement
Although he wasn't in uniform in the video, other videos posted to his channel show him performing military actions in his uniform. The response to his video was swift, with a number of military officers condemning his comments almost immediately.
"This is completely unacceptable," Sgt. Maj. of the Army Michael Grinston wrote on Twitter. "On social media or not, racist jokes are racist. Period."
The Army has suspended Itsnate pending an investigation.
After the video went viral, the Army quickly released a series of statements announcing Nathan's suspension.
"We are investigating reports of a Soldier assigned to XVIII Airborne Corps allegedly making vile remarks on a social media video," the XVIII Airborne Corps said in a statement.
"The statement made in the video is completely inconsistent with our values. We will review all facts and take appropriate action."
Article continues below advertisement
The 3rd Infantry Division based in Georgia also announced an investigation, and said that Nathan had been suspended effective immediately. David Lapan, a former spokesman for the Defense Department, said that the video contained the kind of inflammatory language that the Army has been trying to distance itself from.
Article continues below advertisement
The Army is trying to change public perceptions of it.
"It is a glaring example of what the military services try to avoid in social media," David told Insider. "On the one hand, we encourage service members to use social media, but to do so responsibly and in ways that reflect positively on their service. This video fails."
Nathan likely hasn't been in the military long given his junior rank, but David said that that didn't excuse his behavior.
"Quite simply, in the military, we have high expectations and place a lot of responsibility on people of a very young age," David explained. "We enlist people in the military at 17 years old. But as part of their training process, again, they are inculcated with the values of the particular service."
"We teach them what things are appropriate and inappropriate because at the end of the day, being in the military means you might have to use deadly force against people," David continued. "You might be faced with very difficult and life-altering decisions at 17, 18, 19 years old."