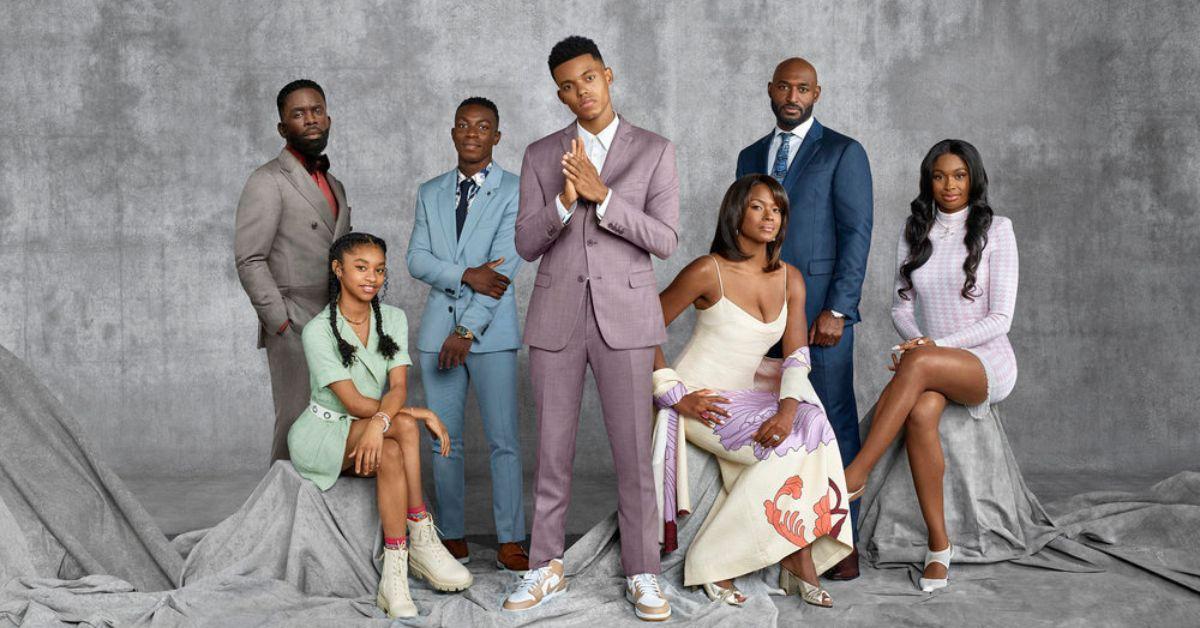 'Bel-Air' Season 1 Recap: Here's Everything to Know Ahead of Season 2
Spoiler alert: This article contains spoilers for Season 1 of Bel-Air.
While many diehard fans of The Fresh Prince of Bel-Air rolled their eyes at a reimagined version of the Will Smith-led sitcom, Peacock's Bel-Air quickly shut down the naysayers. The series amplified many of the 1990s show's storylines with modern and dramatic points of view.
Article continues below advertisement
Bel-Air debuted on February 13, 2022, and became an instant hit. Now, Season 2 is airing on February 23, 2023. Here's your Bel-Air Season 1 recap before it returns for the new season!
Article continues below advertisement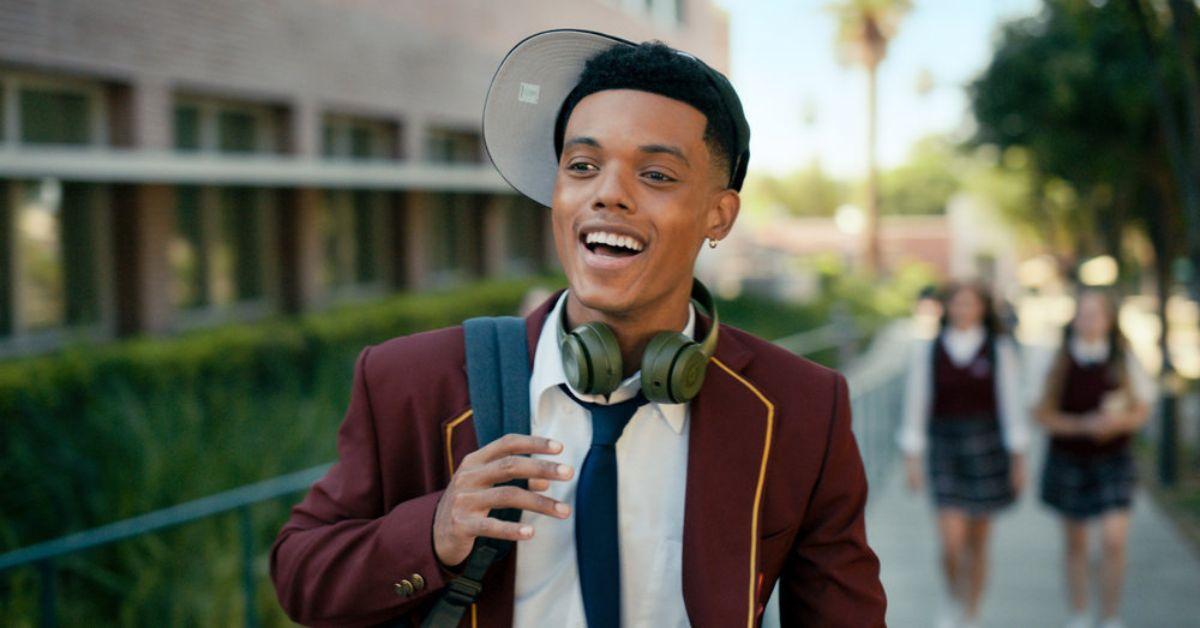 'Bel-Air' Season 1 recap kicks off with a nod to Will and Carlton's 'Bel-Air' feud, with a twist.
Bel-Air Season 1 opened with the live version of The Fresh Prince's iconic theme song. Will, a straight-A student and skilled basketball player, gets caught in a war in his hometown, Philadelphia, with his neighborhood's villain, Rashad (Eazy the Block Captain). During the fight, Will shot a gun a friend loaned him and pointed it at Rashad.
Article continues below advertisement
When police broke up the chaos, Will got arrested, making his mother Vy's (April Parker Jones) worst nightmare come true. She immediately sent him on a plane to Bel-Air to live with her sister Vivian, Phil, and their children. Will arrived at Bel-Air hours later and was greeted by the Banks' stunning mansion.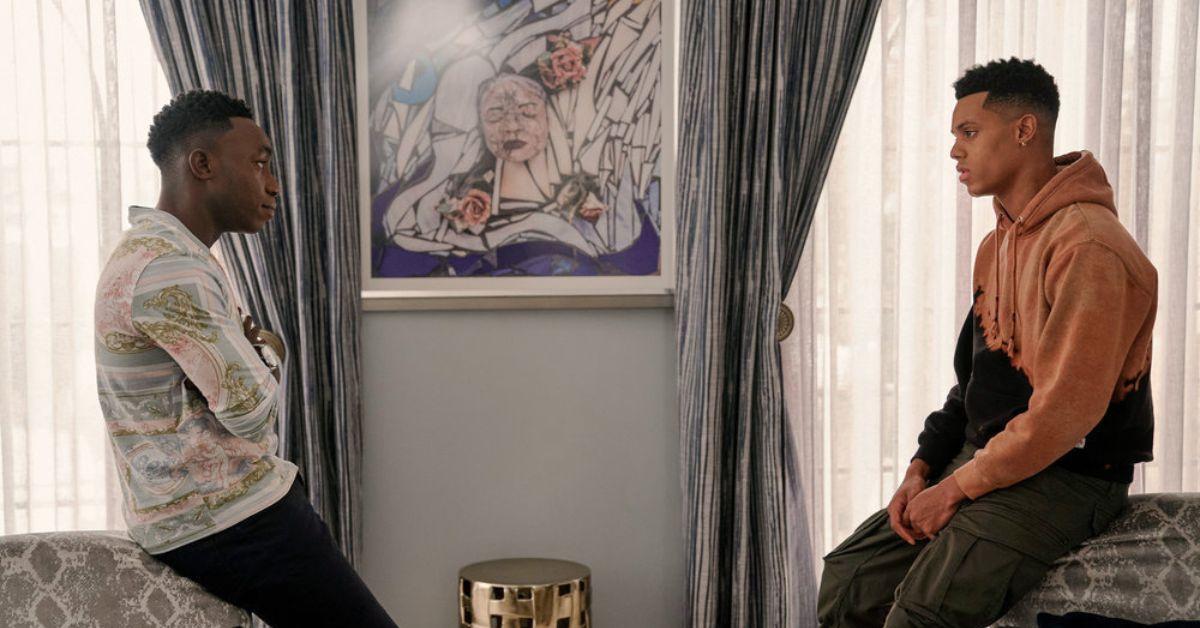 Article continues below advertisement
While Phil, Vivian, Hilary, and Ashley are excited about Will's arrival, he receives the cold shoulder from his cousin Carlton. Carlton feels threatened by Will and no longer feels like the golden boy of the household. Things worsen when Will meets his ex-girlfriend Lisa (Simone Joy Jones). Lisa and Will quickly bond over their shared interests and Will's charm, setting Carlton over the edge.
Carlton spent most of the season hoping for Will's downfall. He opted not to stand up for his cousin when one of his teammates planted drugs in his locker. Then, Carlton pushed Will into a pool at a party over Lisa. Simultaneously, Carlton struggled to control his anxiety and began snorting Xanax to cope, which amplified his rage toward Will.
Article continues below advertisement
In Episode 6, "The Strength to Smile," Will confronts Carlton about his drug use and lack of support for Lisa at her mom's memorial. The confrontation leads Carlton to open up about his anxiety in a way he never had with Will. Thankfully, the rest of the season showed the cousins getting along, and Carlton showed up for Will significantly in the Season 1 finale.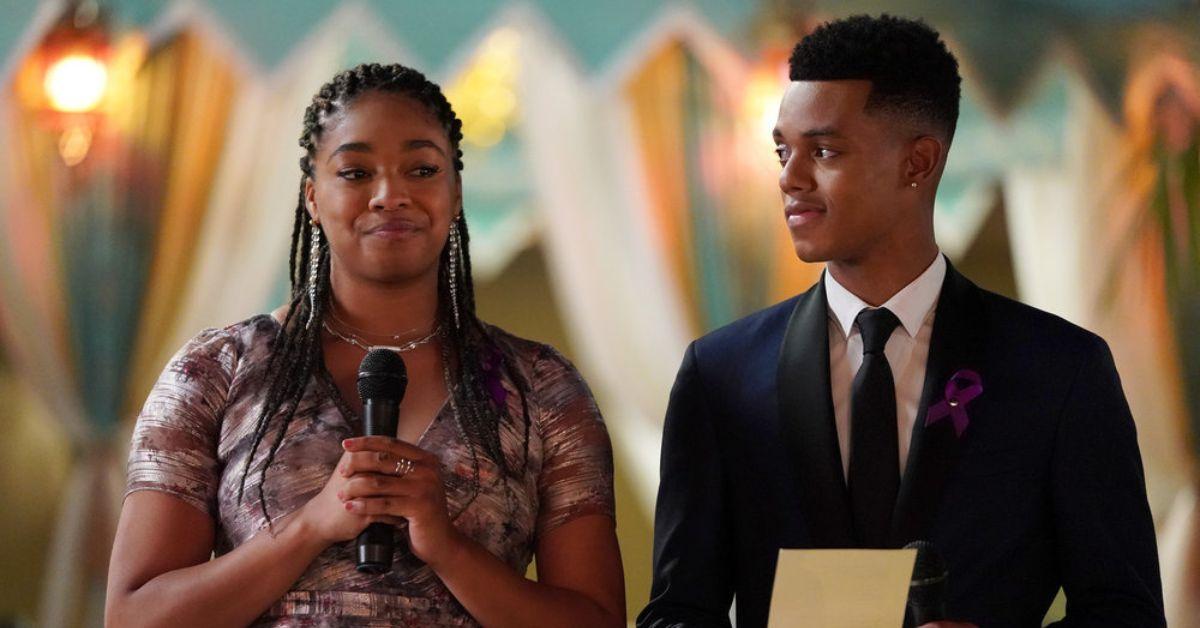 Article continues below advertisement
Carlton, Hilary, and Ashley felt pressured to meet their parents' expectations in 'Bel-Air' Season 1.
Bel-Air Season 1 also showed how the Banks kids conflicted with their parents. Carlton instantly felt in Will's shadow after he arrived. After Will and Phil bonded at Phil's fraternity event, Carlton resented the way Phil responded to Will's interests over his, which adds more fuel to his hatred for Will.
Hilary also doesn't feel understood by Phil or Vivian. Both parents expressed concern for Hilary's lack of direction as a chef and influencer. Throughout the season, Vivian encourages her daughter to enter the work field despite her wanting to work on her own.
Hilary eventually tried to forge her own path by entering an influencer house to grow her brand. But she discovered she hadn't figured out everything when the house demanded she posts scantily clad content online. Fortunately, she has a new beau, Jazz (Jordan L. Jones), who is also Will's friend, and adores anything she does.
Article continues below advertisement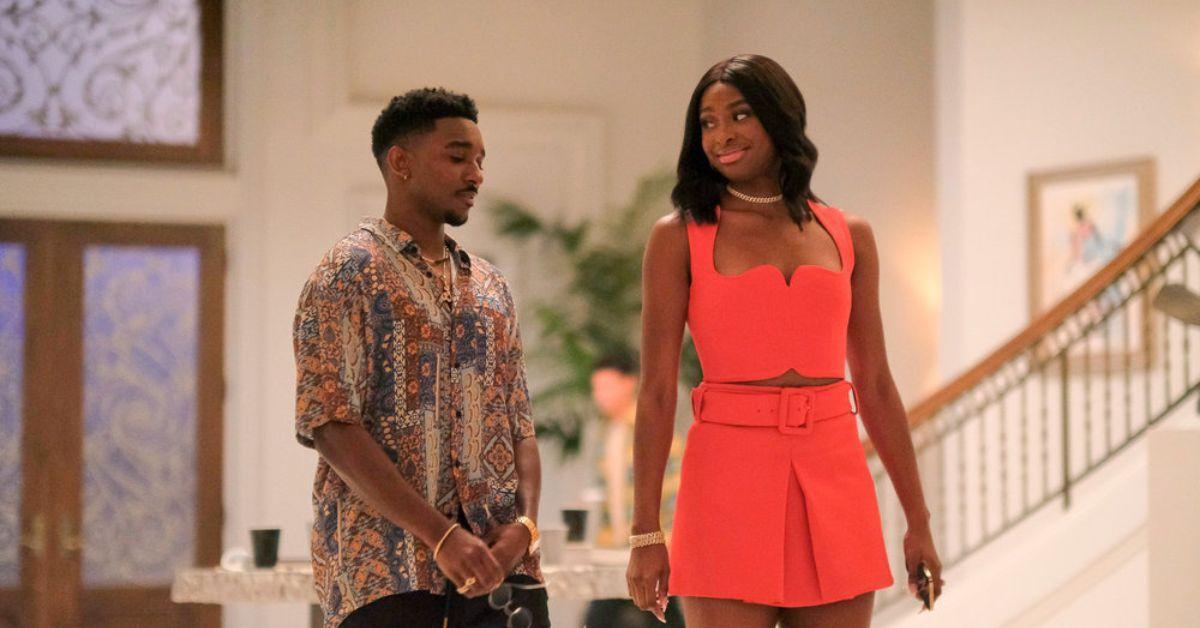 Ashley, the youngest of the siblings, is also afraid of being judged by her parents. In Episode 5, Bel-Air added a new identity to Ashley when she shared with Hilary that she's part of the LGBTQ+ Community. The 12-year-old also told her sister she has a crush on her friend, Lucia, and Hilary encourages Ashley to go for it.
Article continues below advertisement
While Ashley felt comfortable sharing her truth with Hilary, she didn't feel as open with her parents. However, after she advocated for LGBTQIA+ people at her mother's fundraiser, Vivian asked about her sudden interest in LGBTQIA+ issues, and Ashley denied being personally affected by her protest.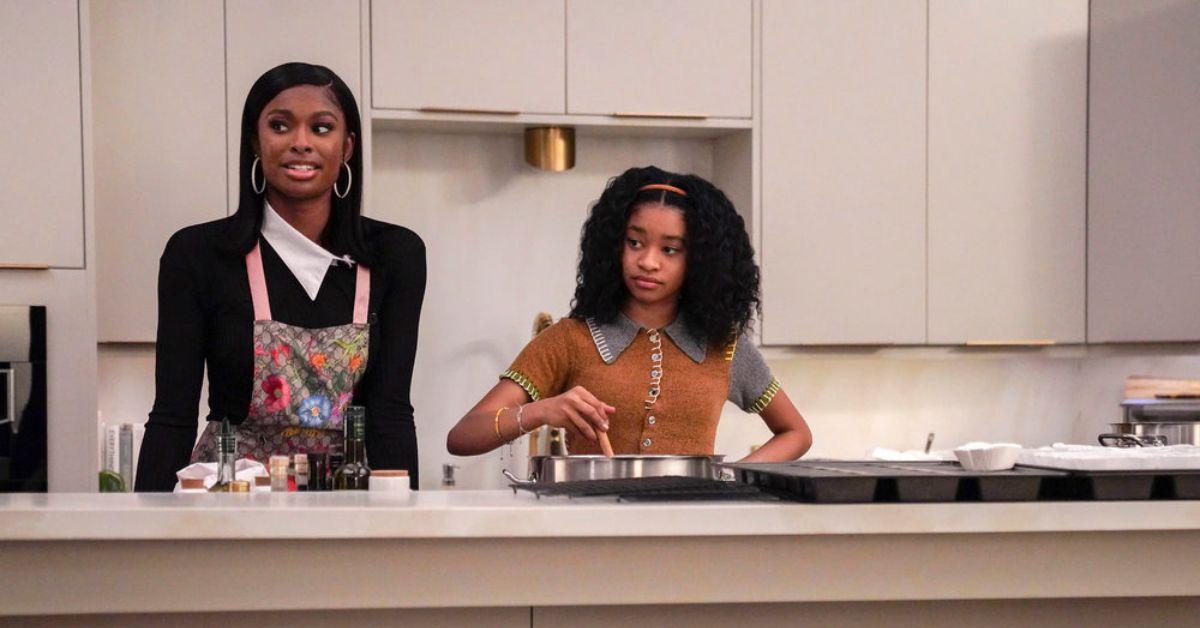 Article continues below advertisement
Uncle Phil and Aunt Viv's marriage is in trouble in 'Bel-Air' Season 1.
Although we knew Bel-Air would be different from The Fresh Prince of Bel-Air, no one expected the drama to affect the "Uncle Phil and Aunt Viv type of love" many aspire to have for themselves. The matriarch and patriarch of the Banks household have a few cracks in their marriage, including Vivian's resentment toward her husband for putting her art career on the back burner.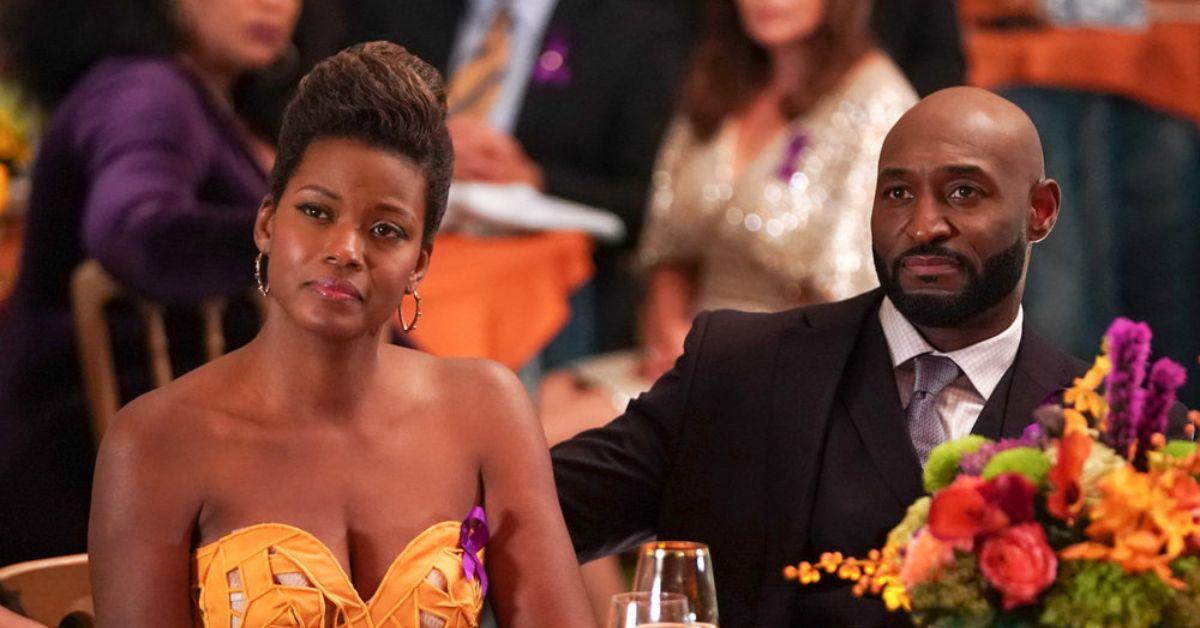 Article continues below advertisement
Through their discussions, Vivian shared that she was an esteemed artist in the community before Philip's career as a lawyer took off. When she stepped back into the art world, it drove a wedge in her and Phil's marriage, as he often undermined Vivian's dreams.
Amid the couple's disagreements, Vivian meets Reed Broderick (Michael Ealy). Reed is handsome, sophisticated, and encouraging of Vivian's art, which Philip lacks. However, Vivian did her best to ignore Reed's flirting due to her devotion to her family.
Article continues below advertisement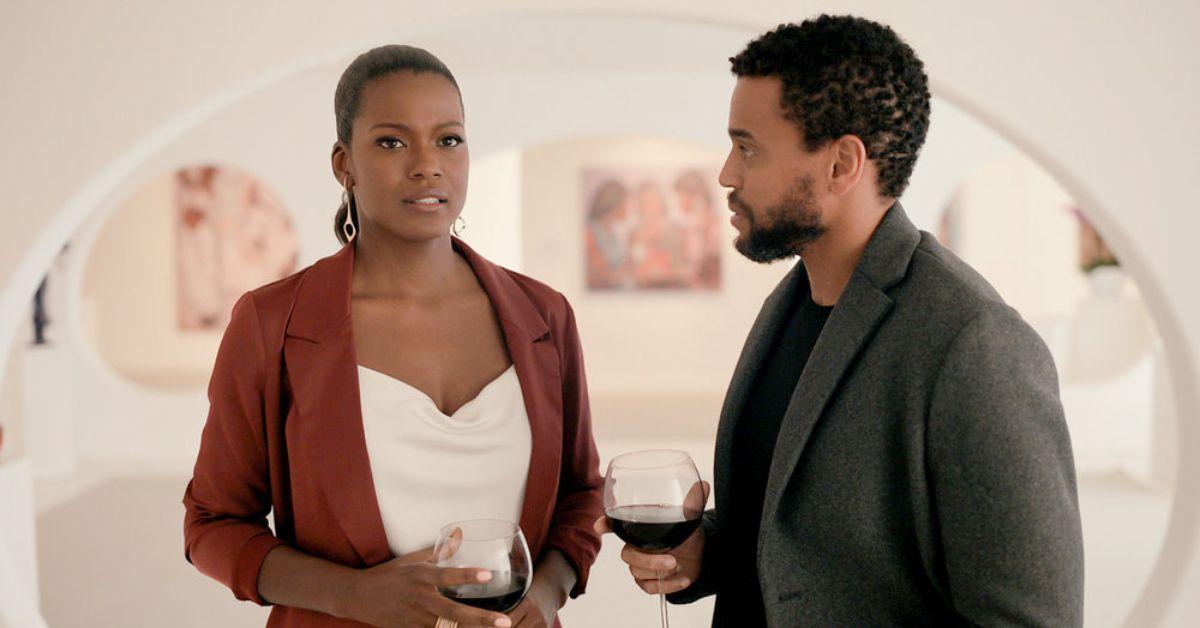 'Bel-Air' Season 1 ended with Will learning the truth about his father.
By the Bel-Air Season 1 finale, we learn that Vivian, Phil, and Will's mother, Vy, had kept Will from his father for much of his childhood. Will grew up believing his father, Lou (Marlon Wayans), simply didn't want to be in his life, but Lou snuck into the Banks' home to tell Will the truth. When Will was younger, Lou was imprisoned on assault charges and was released three years ago. Lou told Phil he never wanted Will to see him in prison or a halfway house, so he kept his distance.
Article continues below advertisement
Lou's appearance affected many of Will's relationships. The Banks' house manager, Geoffrey (Jimmy Akingbola), had a rift with Uncle Phil about Lou before he showed up, resulting in him getting fired. Will also became upset with Vy, Aunt Viv, and Uncle Phil for keeping him away from Lou all this time. However, after his reunion with his father, Will realizes why he and his father never connected.
While reminiscing about the times Will and Lou had, Will decided to ask his dad why he and Vy didn't last. Lou claimed Vy's family thought he wasn't a fit husband and provider and also said Will's mom turned him into a life of crime. Lou's diss about Will's mother triggered Will and caused an explosive fight that Phil had to break up. Following the fight, Will storms out of his family's home and accuses them of lying to him.
Article continues below advertisement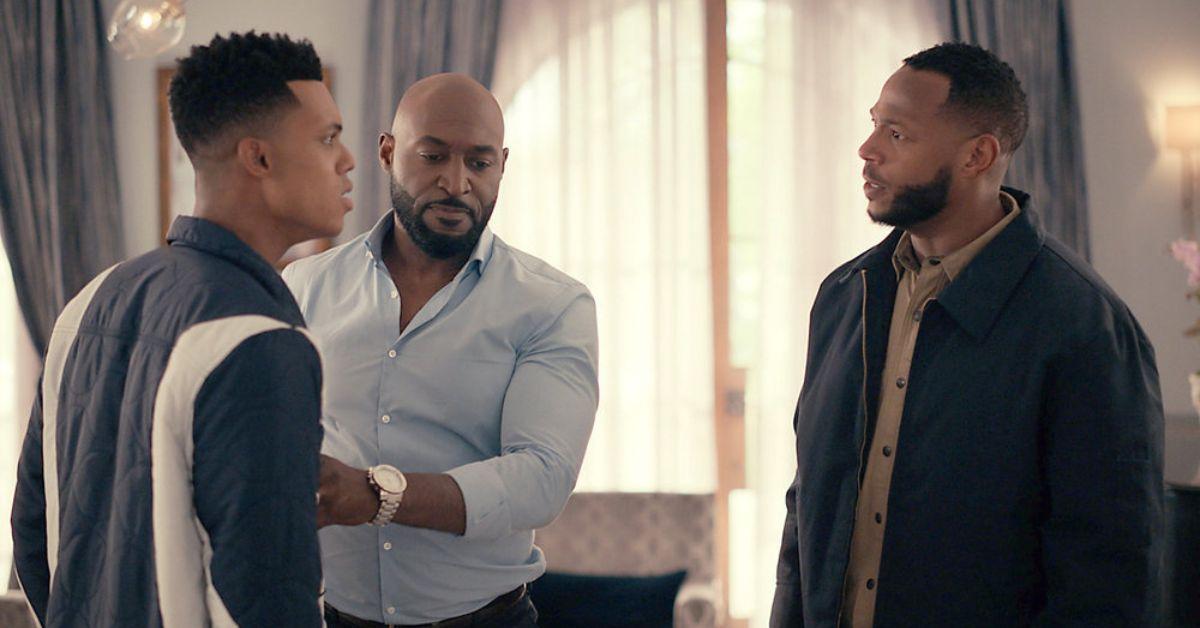 After Will disappeared, Carlton went all over town searching for Will. Toward the end of the finale, we see Will and Jazz chatting in the same spot Jazz showed Will in the season opener. Will tells Jazz he doesn't want to stay with the Banks and is tired of everyone lying to him. Jazz then demands that Will pick what he wants to do and reminds him that he can be himself even when he's not in Philly. The finale closes with Will contemplating how he will control his destiny moving forward.
And that's everything you missed on Bel-Air Season 1! Season 2 airs on Feb. 23, and all episodes are available to stream on Peacock.