7 of the Most Hilarious Black Twitter Memes to Be for Halloween
Life is too short to take yourself too seriously. Luckily, Black Twitter has several memes that could be very non-serious Halloween costumes.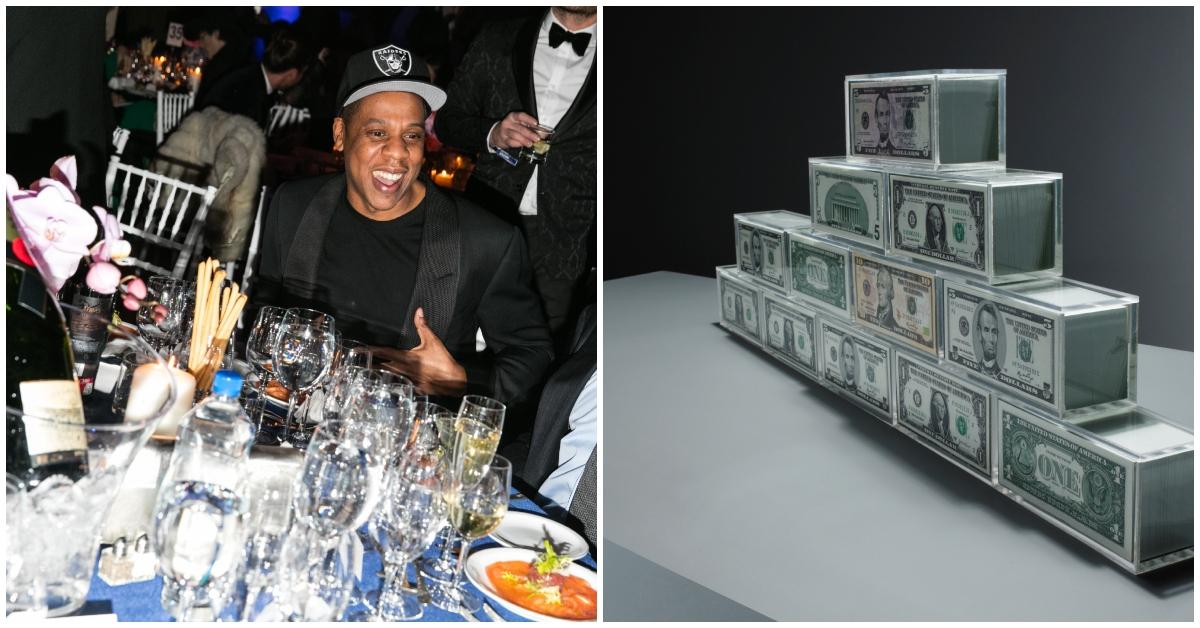 Black Twitter is by far one of X, formerly Twitter's most popular subcultures. While there are several other pockets of the app that people can enjoy, Black Twitter has become a zeitgeist in Black culture and Hollywood. In October 2023, Kerry Washington even credited the digital arena for putting Scandal on the map when it premiered in 2013.
Article continues below advertisement
Black Twitter has even become so significant that even some TV writers have taken it upon themselves to use jokes that were created on the app. As they say, imitation is the best form of flattery, and no one knows this more than those who indulge in Black Twitter memes.
On several occasions, Black Twitter has succeeded in making non-serious observations about pretty much anything and making them into memes. In 2023, many memes made their rounds on other social media accounts like Instagram and TikTok and became global phenomena.
With Halloween 2023 just around the corner, some plugged-in partygoers may still need to decide what they want to dress up as this spooky season.
Fortunately, these 10 Black Twitter memes are hilarious yet simple ways to grab a few laughs while picking up your delicious treats!
Janet Jackson's viral "whew" meme
2023 was the year of iconic tours. In April 2023, legendary singer Janet Jackson started concert season with her "Together Again" tour. During one of Janet's May 2023 sets, the singer was performing when she did a little dance and then walked through the stage. When she passed an audience member, Janet interrupted herself to point out that someone had gotten a little too excited to see her.
"Whew! Y'all smoking up in here," Janet said to the audience.
Article continues below advertisement
Immediately after the video made its way to Black Twitter, many creatives began using the clip to share their shock about anything that came up. The meme is still strong on Twitter and TikTok and is an easy Halloween costume.
To achieve Janet's performance look, you only need a Rhythm Nation shirt (Amazon has a few), black pants, a black belt, and a wireless microphone to attach to your head. You also must recreate Janet's ponytail from the performance. Rules are rules.
Article continues below advertisement
EJ Speaks, saying, "They were sisters."
Social media comedian EJ Speaks has countless relatable videos about Black moms, grandmothers, and aunties on her platform. However, one clip from EJ's February 2022 video is a Black Twitter gem.
During the video, EJ, playing a Black mother, answers how her kids are related to someone they consider a stranger. She explains that her grandmother and the very distant relative grandmother "were sisters" as she continues getting confused about the family's history.
Article continues below advertisement
While the entire video is hilarious, EJ's "they were sisters" soundbite is a frequent feature on Black Twitter timelines, with users using it to describe celebs they didn't know were sisters or as a funny way of sharing they recently made a revelation. The viral meme is a reasonably simple Halloween costume, as you'll only need a purple robe and a wig that resembles a freshly rolled hair set. Boom!
Article continues below advertisement
A check for $500K and Jay-Z would make an excellent couple's costume.
Yes, we're going there. The ever-popular Black Twitter discussion can also be a Halloween costume. If you're unfamiliar, every month or so, a Twitter user asks, "Would you rather have $500,000 or dinner with Jay-Z?" The dinner with Jay-Z option suggests that someone having appetizers with Hov will make more than half a million dollars after receiving his fruitful advice.
Article continues below advertisement
Although Jay told Gayle King in October 2023 that even if he would take the $500,000 over his own company, the conversation will likely never go away, making it a great costume idea for Black Twitter-loving couples. To achieve this, one half of the duo would create a check and wear it as a hat, chain, etc., while the other dresses up as Jay-Z in pretty much any of his eras.
Article continues below advertisement
Cardi B throwing her microphone at an audience member
Cardi B has responded to a few haters on social media. But, in July 2023, the "Bongos" rapper had a physical altercation with someone she thought was a fan. The fight began when the concertgoer splashed Cardi with water during one of her concerts in Las Vegas, Nev.
Cardi reacted to the water being thrown at her by throwing her microphone at the audience member.
Article continues below advertisement
The action quickly circulated on Black Twitter and was used by many people as fed up as Cardi looked in her video. While Cardi has since cooled down, if you're looking to reenact the kerfuffle for Halloween, you only need a few things.
First, you'll need an orange, flowy dress that resembles Cardi's (let's not pretend we peons can afford what the Grammy winner had on), a deep wave wig, and, of course, a microphone. You could also get the dress wet before you go out for a bit of razzle-dazzle!
Article continues below advertisement
Blue Ivy reacting to the crowd at 'Renaissance World Tour'
When Beyonce began her Renaissance World Tour in May 2023, no one expected that Queen Bey would bless her fans with a live performance featuring her and her daughter, Blue Ivy Carter. However, that's precisely what happened when Blue debuted at the Renaissance concert in Paris and continued gagging fans from there.
Article continues below advertisement
During the final show, Renaissance Tour, Blue took a moment after the performance to listen to the crowd cheering for her after another iconic performance. When she took her earbuds out, Blue gave the cutest reaction and made a heart with her hands to the audience.
Blue's adorable moment with her mom by her side was a joy for many of Bey's stans to watch and repost when thinking of moments that made them cry at one point or another.
Article continues below advertisement
Unfortunately, none of us can be as fabulous as Miss Blue, but you can recreate her look onstage. All you need is an army fatigue outfit covered in glitter and Blue's earbuds. Gorgeous braids are not included!
Article continues below advertisement
Robyn Dixon crying over Juan Dixon in a 'Real Housewives of Potomac' scene.
In October 2023, Bravo released the teaser for Season 8 of The Real Housewives of Potomac. One clip from the teaser shows RHOP OG Robyn Dixon on the phone with her husband, Juan Dixon, discussing the cheating allegations that came out about the couple in early 2023. The clip shows Robyn visibly upset as she sits on a curb crying.
Article continues below advertisement
While Robyn and Juan are often discussed on Black Twitter, for some reason, her sitting on the curb was especially funny. Almost instantly, the clip was turned into countless memes, as many used it to describe their bad breakups.
To achieve Robyn's curbside look or Halloween, you only need a few items, including a wig to reflect the Reasonably Shady co-host's blonde hair, a floral top, a crossbody bag, blue jeans, and tears. Many, many tears.
Article continues below advertisement
Aaren swimming during the Montgomery Brawl.
Some global events are so insane you can't help but remember where you were when it occurred. And for many Black Americans, one event that will go down in history is the Montgomery, Ala., brawl of Aug. 5, 2023.
The showdown that occurred on a Montgomery boat dock after a white man tried to attack a Black man who worked at the pier was all anyone could talk about for weeks.
In between the restorative justice felt by many Black people who have experienced or witnessed violent acts of racism was the overwhelming support of one teen who did what needed to be done.
Article continues below advertisement
Amid the Black man being attacked, the 16-year-old child, Aaren, swam with the power of God and Aquaman leading him as he made his way to the scene and joined in to defend the attacked man's honor. While there were many memes about the Montgomery brawl, Aaren would be the easiest to portray as a Halloween costume. To achieve the "Scuba Gooding, Jr." look, you need a blue shirt and khakis. However, to make it more convincing, try adding fins, snorkels, or anything else to display Aaren's incredible talent.
Article continues below advertisement
Enjoy not taking yourself too seriously with these Black Twitter meme Halloween costumes. Just don't post them on there unless you're ready to be one a meme yourself next year!