Savannah Guthrie Pays Tribute to Alex Trebek: "I'm More in Awe of Him"
When we were all stuck at home with nothing to do, Jeopardy! became a uniting cultural juggernaut amongst generations and political parties. Add in the tragic passing of Alex Trebek at the tail end of 2020 and the rotating lineup of celebrity hosts, and Jeopardy! remains in the spotlight. Every two weeks, a new host comes on board. Now, Savannah Guthrie is taking the mic.
Article continues below advertisement
Savannah Guthrie is known for co-hosting the Today show on NBC, for some time alongside alleged sexual predator Matt Lauer. Now, she still works daily on Today, but alongside co-host Hoda Kotb. As a dedicated reporter, Savannah has done her due diligence to honor Alex Trebek's memory. So how does Savannah even have time to host Jeopardy! and how long will she host?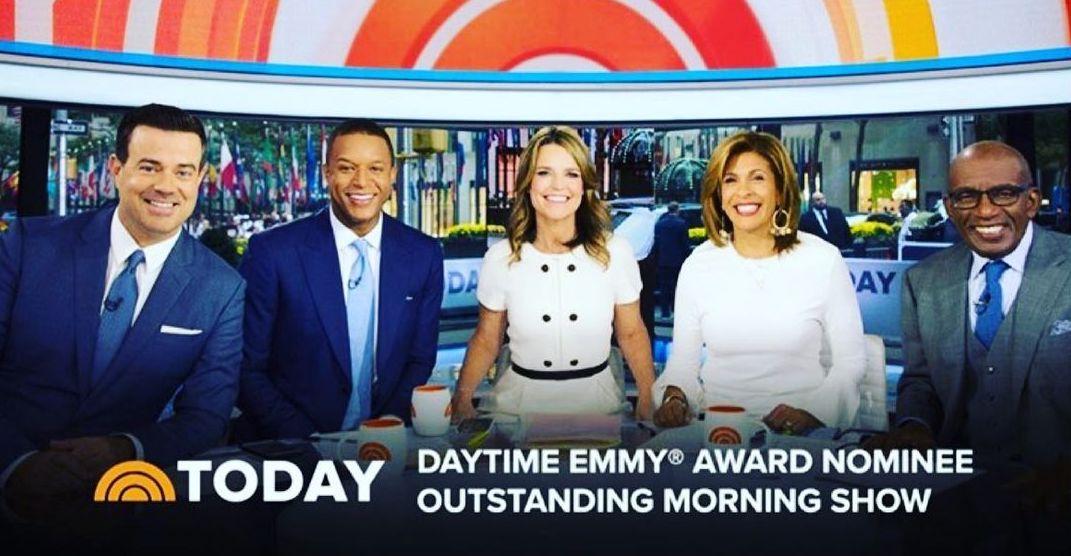 Article continues below advertisement
Savannah Guthrie will host 'Jeopardy!' for two weeks, until June 25.
Savannah's Jeopardy! stint began on June 14 and will last for two weeks until Friday, June 25. So is she skipping her regular job as a daily host for two weeks? Well, not exactly. Many of us are aware that Jeopardy! episodes don't film live, but to fit into Savannah's crazy schedule, they filmed all 10 of her episodes over two days.
Article continues below advertisement
Yes, that means 10 different outfits, 20 Jeopardy! boards, and around 600 clues to read in only two days. That is a lot of work to do over the course of just two days on top of Savannah's already demanding job in which she delivers the news to America every morning.
Savannah has interviewed people from Liz Cheney to Ellen Degeneres (post-scandal) to Jean Trebek in her first interview since Alex passed away.
To prepare to host 'Jeopardy!', Savannah Guthrie watched old episodes.
While discussing her upcoming hosting stint on Today, Savannah revealed, "I watched a lot of Jeopardy! to prepare. I watched a lot of Alex's episodes. If you want to learn how to be good at something, you watch a person who is the absolute best." And Savannah's connection to Alex really comes through as she hosts — it's easy to see she's done her due diligence.
Article continues below advertisement
She explained that Alex "made it look easy" but that it's definitely not as easy as it seems. Think about all the names of historical figures and cities we may have never heard of; Savannah had to make sure she had the pronunciation down pat for 600 clues.
Article continues below advertisement
But Savannah's short time filming Jeopardy! also gave her more of an appreciation for who Alex was. "I knew Alex was an icon before I came here and guest-hosted Jeopardy! But what I didn't know or couldn't really feel was how much he is loved and missed in these halls. … I'm in awe of his skill, but I'm mostly in awe of his goodness, and it's so reflected in the people who worked with him," she said.
Savannah Guthrie has chosen to support The Bowery Mission while she hosts 'Jeopardy!'
In lieu of getting paid to host Jeopardy!, every guest host has chosen a charity to receive proceeds that match the cumulative winnings of the contestants during their appearances. Savannah has decided her shows will benefit The Bowery Mission, which fights hunger and homelessness in New York City.
Article continues below advertisement
Right before journalist Bill Whitaker's time as a celebrity guest host, Jeopardy! surpassed the $1 million milestone in charitable donations. His shows benefited the Media Fellowship House. Actor Mayim Bialik preceded Savannah Guthrie and chose to support the National Alliance on Mental Illness.
Article continues below advertisement
After Savannah, we'll see CNN Chief Medical Correspondent Dr. Sanjay Gupta, political commentator George Stephanopoulos, and GMA's Robin Roberts take the reins as the Jeopardy! guest host.
As far as we know, all celebrity guest hosts are hosting the show for two weeks at a time until production decides on a permanent host. We still have no idea who that could be, but our fingers are still crossed for Buzzy Cohen.