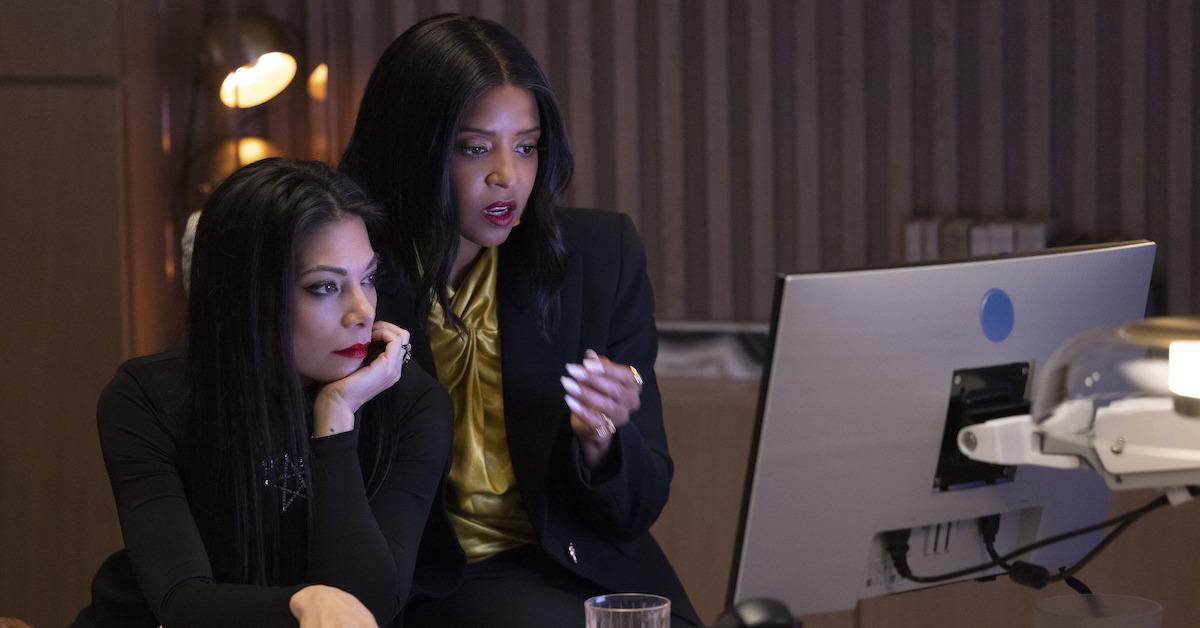 'She-Hulk' May Introduce One of Marvel's Most Dangerous Groups of Supervillains
The Intelligencia appears in the MCU for the first time in 'She-Hulk,' so we explain its comic book history and the Intelligencia theories we have.
Spoiler alert: This article contains spoilers for She-Hulk: Attorney at Law Episode 6.
All of the past Disney Plus MCU shows ended after six eventful episodes, but She-Hulk: Attorney at Law is continuing on for three more episodes that are sure to bring the heat. While a lot happens in Episode 6, one aspect stuck out to many of us in particular: the Intelligencia. The name sounds awfully familiar, so it must have some sort of meaning within the MCU.
Article continues below advertisement
Fans who picked up on the Intelligencia may even have more of a clue of who the main villain of She-Hulk will be. There have been many theories from Doctor Doom to Titania, but one of the most surprising and fitting relates back to the Intelligencia. So we explain the Intelligencia and its history in the comic books … and how that could come into play in the final episodes of She-Hulk.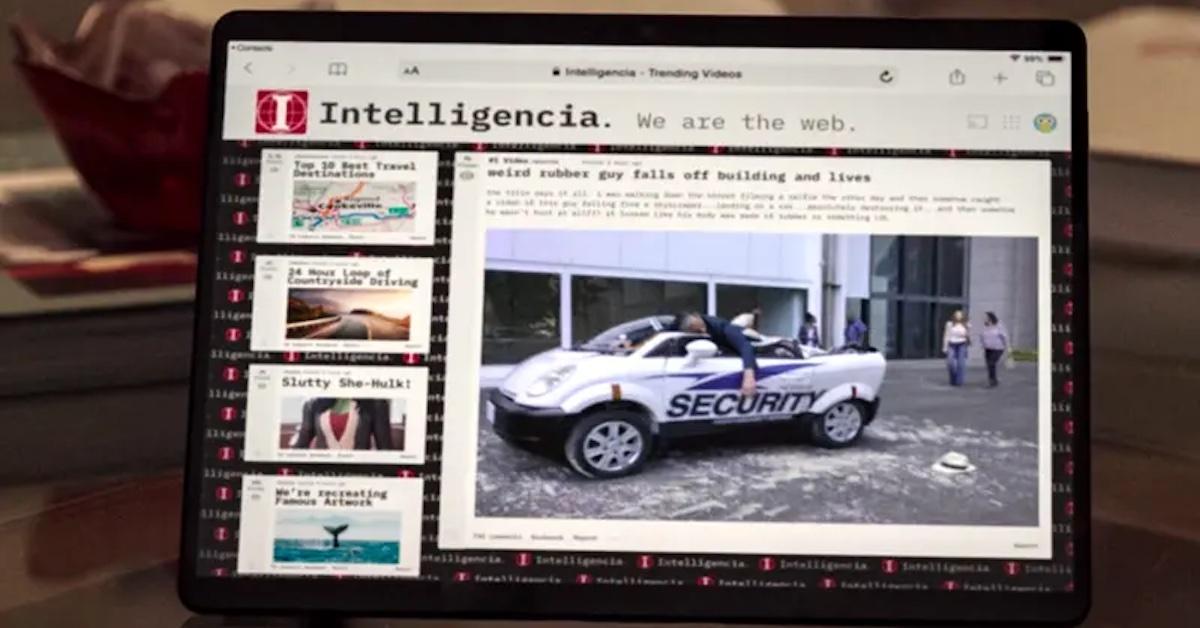 Article continues below advertisement
Intelligencia shows up in Episode 6 of 'She-Hulk' as a sketchy website.
In She-Hulk's B-plot, while Jennifer Walters (Tatiana Maslany) is at her friend Lulu's (Patti Harrison) wedding, Nikki (Ginger Gonzaga) and Mallory Book (Renée Elise Goldsberry) work on a divorce case, defending the hilariously non-confrontational Mr. Immortal (David Pasquesi). Mr. Immortal would rather die than break up with his exes. Nikki and Mallory are forced to represent him in a joint divorce case with his many ex-wives (and one ex-husband).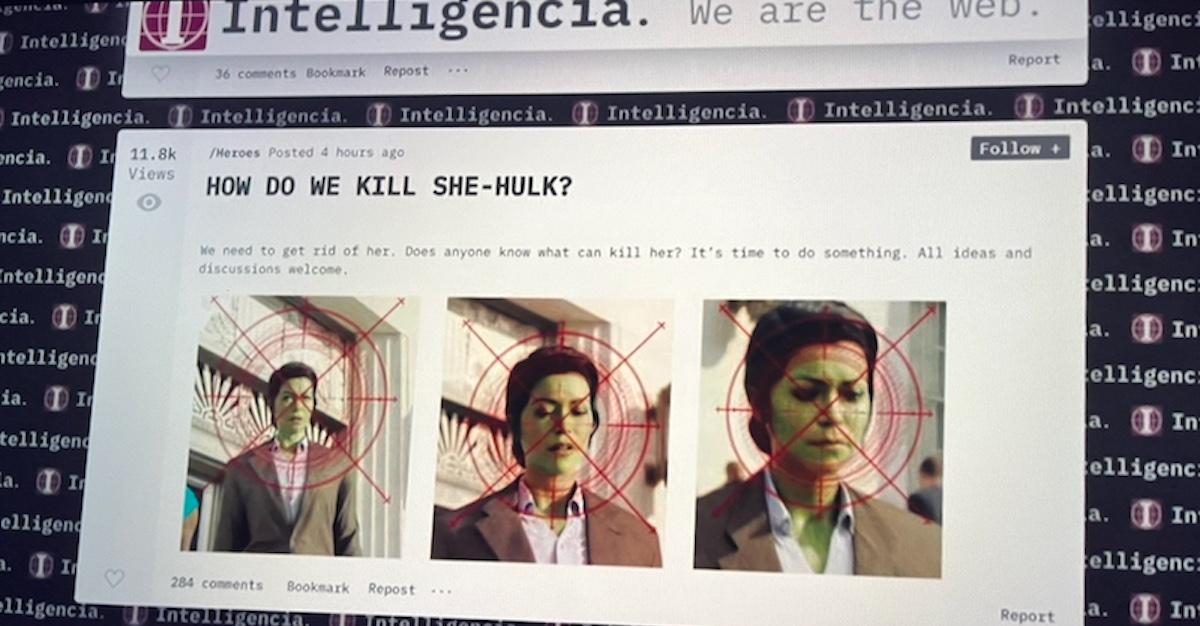 Article continues below advertisement
During the proceedings, one of the many ex-wives reveals how she knew that Mr. Immortal was still alive after her friend sent her a video from the website Intelligencia. Nikki and Mallory scroll through the site, calling it a site for "hateful man babies." It seems at first to just be the MCU's version of 4Chan or Discord, but there's actually a deeper history behind it.
Plus, there are some very alarming aspects to this silly little website, such as a page dedicated to taking down She-Hulk. From dumb memes to scarily specific death threats, it's only natural for Nikki to worry and warn Jen. But the question remains — who's behind the anti–She-Hulk sentiment?
Article continues below advertisement
The Intelligencia in 'She-Hulk' is likely tied to the series' biggest villain.
Up until now, we've been fully theorizing who will be the big bad at the end of She-Hulk. Sure, there's a cute rivalry between Jen and Titania, but we doubt that Titania has it in her to be the megamind behind the Wrecking Crew's sudden attack on Jen. Now with the introduction of the Intelligencia, one of our major theories is coming to the forefront.
Article continues below advertisement
In the comic books, the Intelligencia isn't a website, but a supergroup of Marvel supervillains. And it's created by none other than the Leader aka Samuel Sterns aka "Mr. Blue"! He recruits several of Marvel's biggest villains, such as M.O.D.O.K., Egghead, Doctor Doom, and more. While we don't expect the Intelligencia in She-Hulk to look exactly like that, this would support the theory that the Leader is retrieving her blood.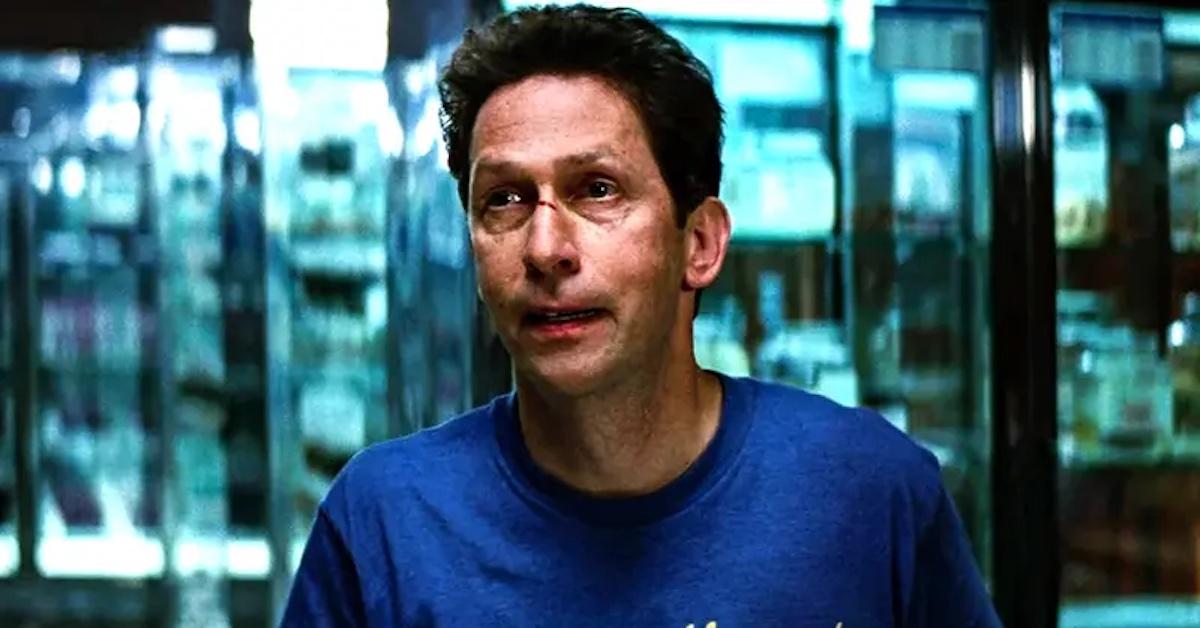 He was last seen portrayed by Tim Blake Nelson in 2008's The Incredible Hulk. With the return of the Abomination, it would fit perfectly for Samuel Sterns to finally take on the villainous mastermind path of his comic book counterpart. Plus, Tim is set to appear in Captain America 4, whereas Bill Hader will appear as fellow villain M.O.D.O.K. in the new Ant-Man. She-Hulk really is setting up the rest of the MCU.
New episodes of She-Hulk drop every Thursday on Disney Plus.