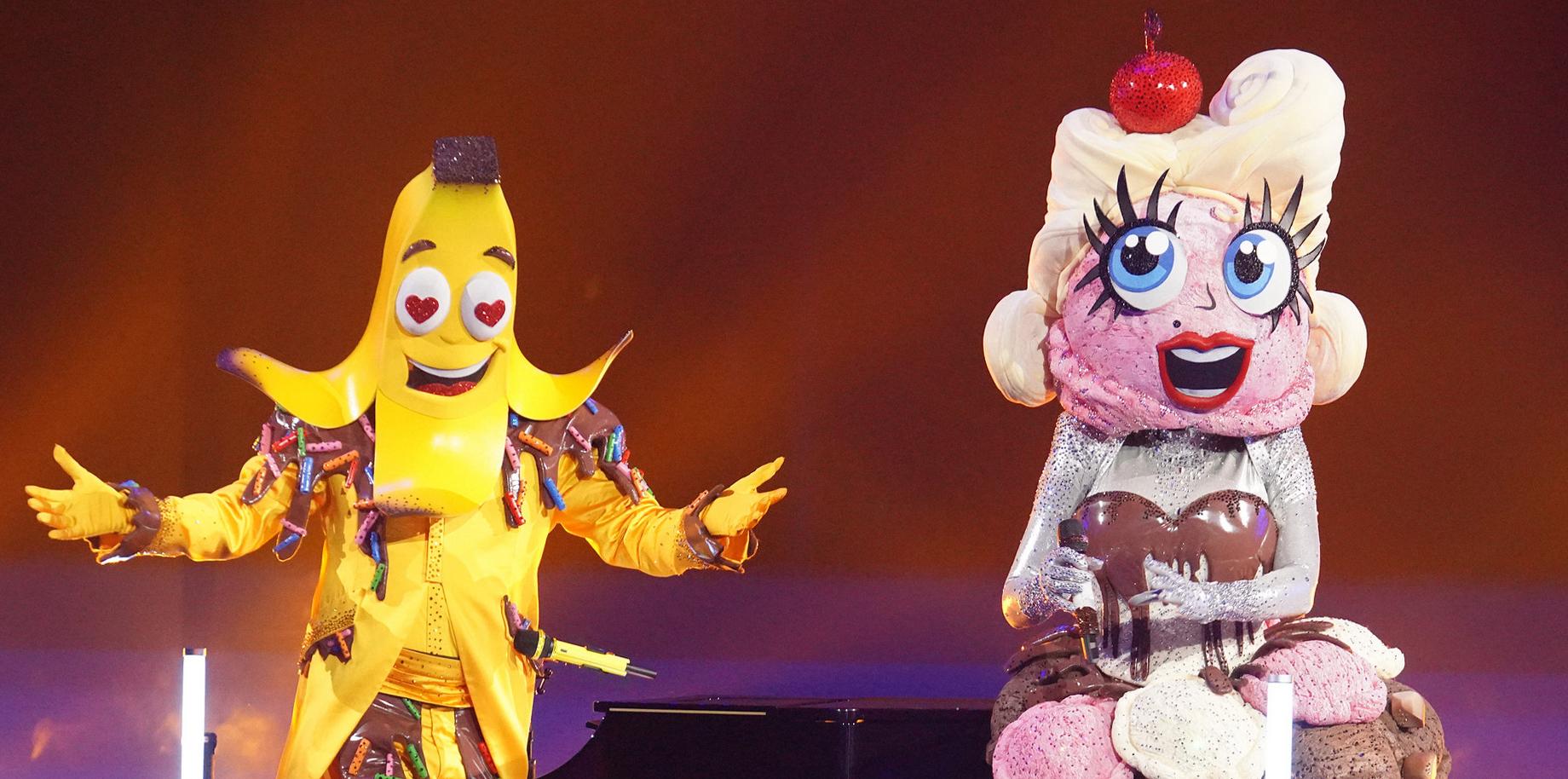 Who Is Banana Split on 'The Masked Singer'? Fans Swear It's This Famous Couple
By Kori Williams

Oct. 15 2021, Updated 2:15 p.m. ET
The more we watch The Masked Singer the more we want to unmask everyone. The suspense is getting to us, even with the bunch of different clues that have been revealed so far. Fans are in a tizzy in comments sections over who could be behind the mask. So far, we've seen all kinds of entertainers on the show — singers, rappers, twitch streamers, reality TV stars, athletes, and more.
Article continues below advertisement
In Season 6 of The Masked Singer, fans are getting a sweet surprise. A duo called Banana Split is taking the stage. But it's not the first dessert to be featured on the show. There was Ice Cream in Season 2 that was revealed to be Twitch streamer Ninja. And there's a Cupcake this season who was revealed to be Ruth Pointer.
So who is Banana Split? They haven't been revealed yet, but here are some clues and convincing fan guesses.
The Banana Split on 'The Masked Singer' — The Clues
In a sneak peek special on Sept. 12, the network gave its first clue: a set of three red dice, each displaying a 2.
Another promo shows the Banana Split toasting champagne glasses at an outdoor restaurant of sorts, and shooting money guns.
Article continues below advertisement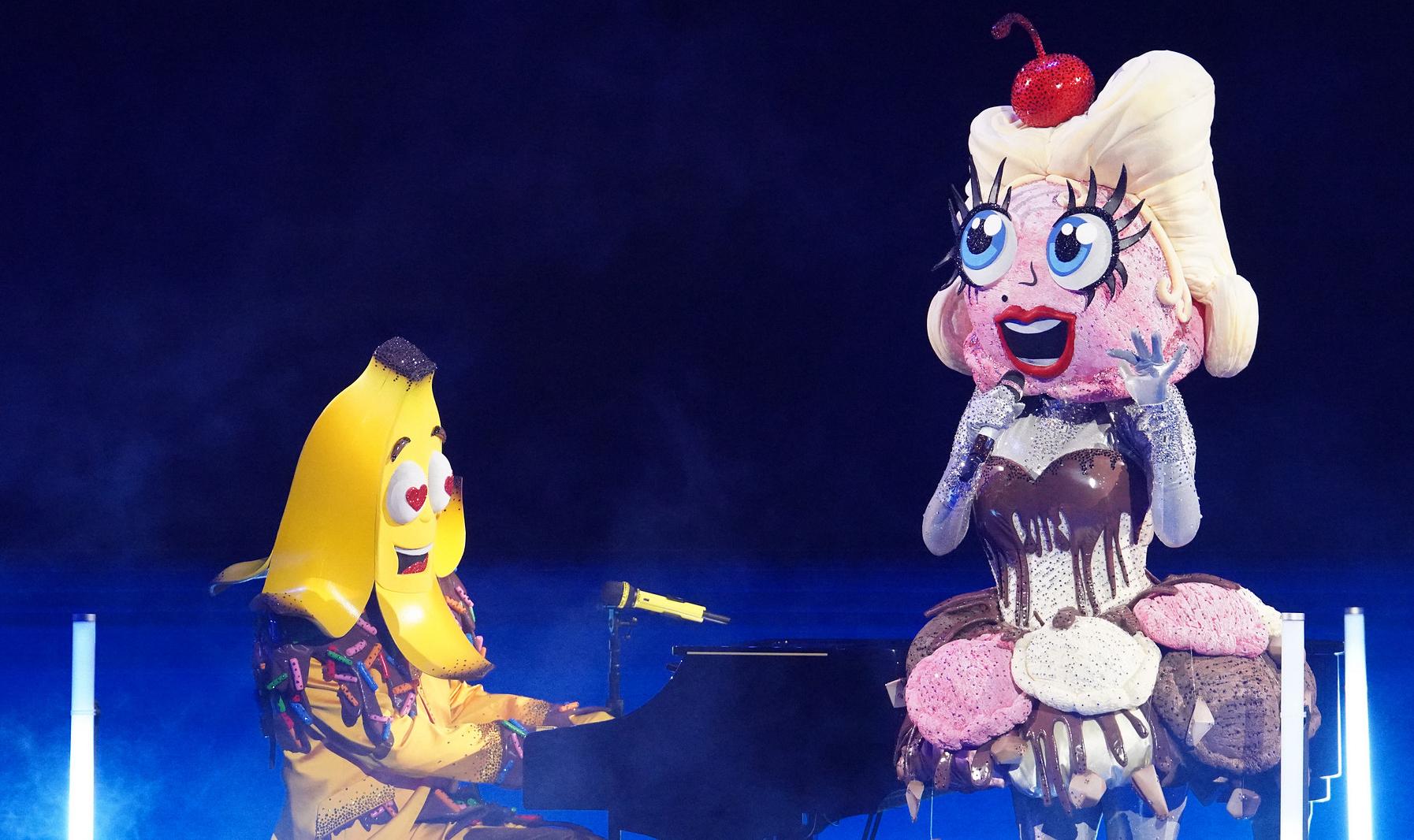 In Episode 3, we got the following clues for Banana Split:
A silver medal
The Ice Cream quit their day job when they thought they'd found their big break, but eventually had to beg to get the job back.
A stuffed rabbit toy
"A collaborator"
Article continues below advertisement
Episode 6 brought another clue package for Banana Split. It contained the following clues:
A yellow house
A Song Recipe Cookbook
A First Aid kit with a red cross on it
A small globe
A heart
A potato masher
A plate with the word "Nothing" written on it
Article continues below advertisement
The Banana Split on 'The Masked Singer' — The Guesses
Spoiler alert! While we don't know for sure who is behind the Banana Split masks, the correct identity may be spoiled in the guesses below.
Article continues below advertisement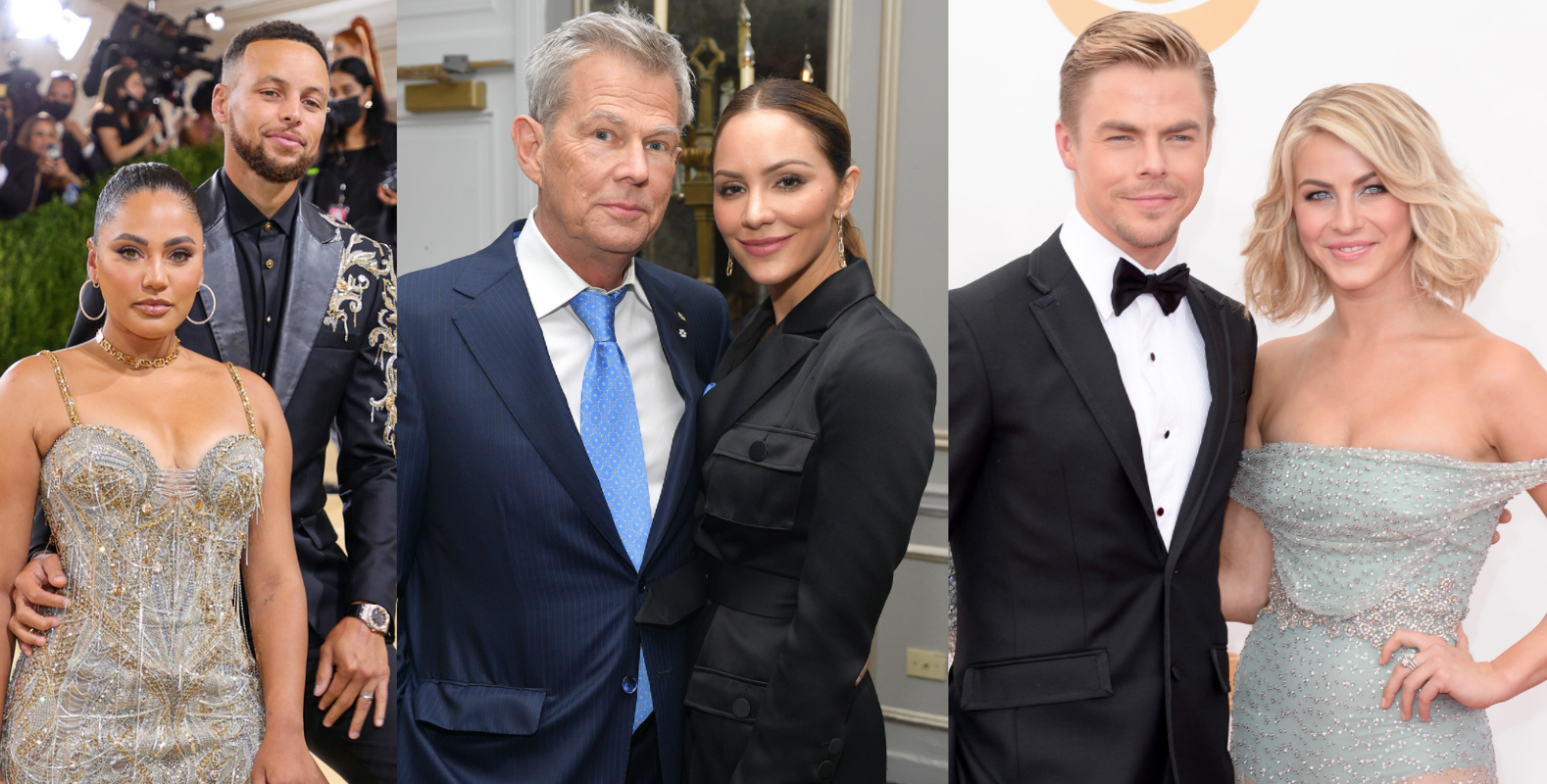 Tons of people are saying that they believe Banana Split is married couple Katharine McPhee and David Foster. It's all over the comments on the show's Instagram posts and on Reddit, as well as the comments on YouTube videos about the duo. And we definitely agree. Katharine has musical experience, she's released albums, and it doesn't sound like Ice Cream is changing her voice when she sings on the show.
Article continues below advertisement
But other couples like Stephen and Ayesha Curry have also been mentioned, and even non-romantic pairs like brother-sister duo Derek and Julianne Hough have been seen a few times in the comments.
Here are some other names fans have been throwing around:
So, who is Banana Split on 'The Masked Singer'? The answer is…
Banana Split hasn't been revealed on the show quite yet! We'll be sure to update as soon as they are, though!