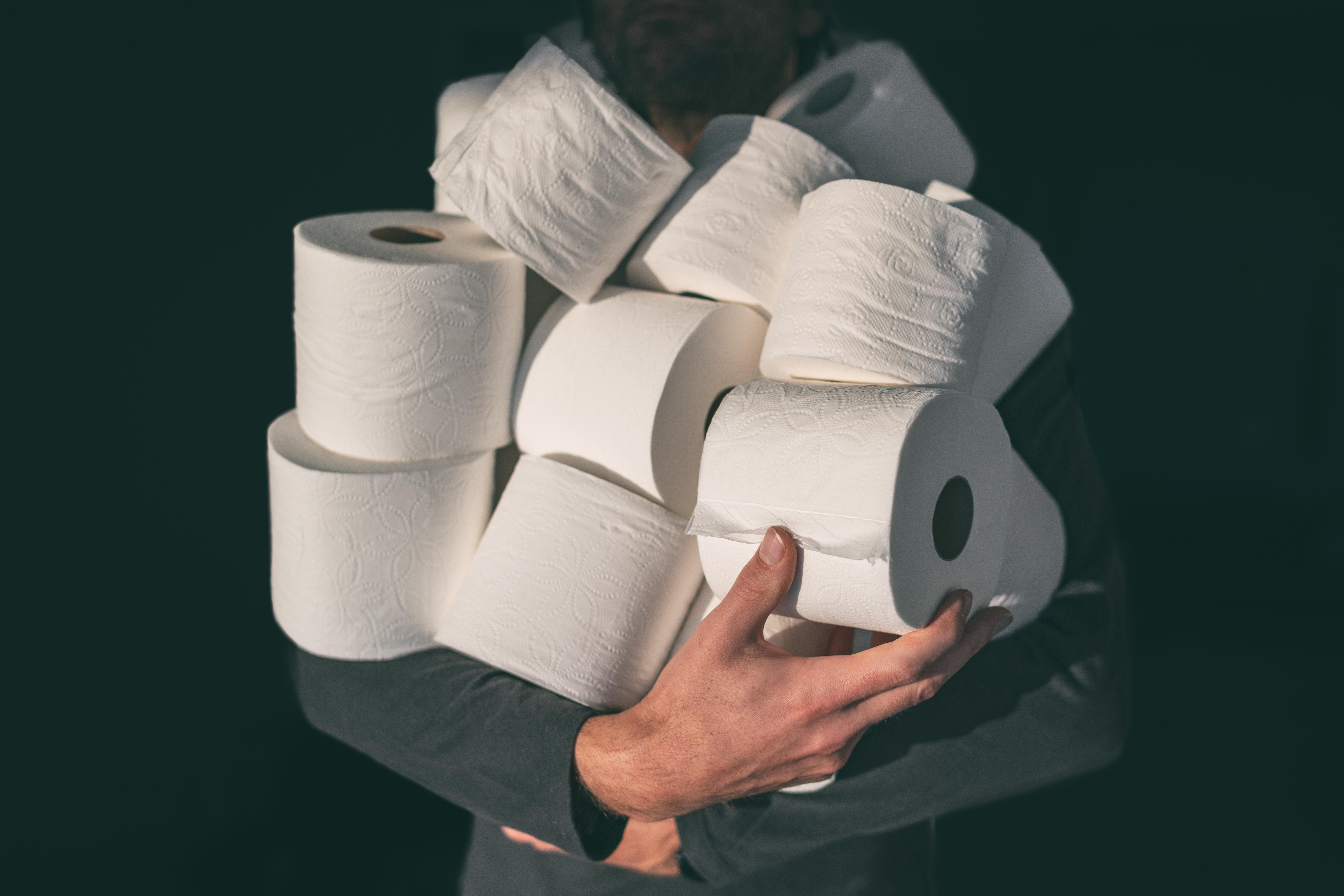 Why Are People Panic Buying Again? The Reason for Empty Shelves Is Threefold
In early 2020, the first known case of the novel coronavirus (COVID-19) reached the U.S. That's when the panic buying began — and then continued, state-by-state, as cases spread across the nation. Americans hoarded products like toilet paper, hand sanitizer, hand soap, and disinfectant wipes, which remained difficult to find for months. Grocery stores also ran out of shelf-stable items like pasta, soup, rice, beans, and more. Now it's happening again. But why?
Article continues below advertisement
Why are people panic buying again?
The reason people in the U.S. are panic buying again can essentially be split into three categories: the 2020 election, civil unrest, and the COVID-19 pandemic.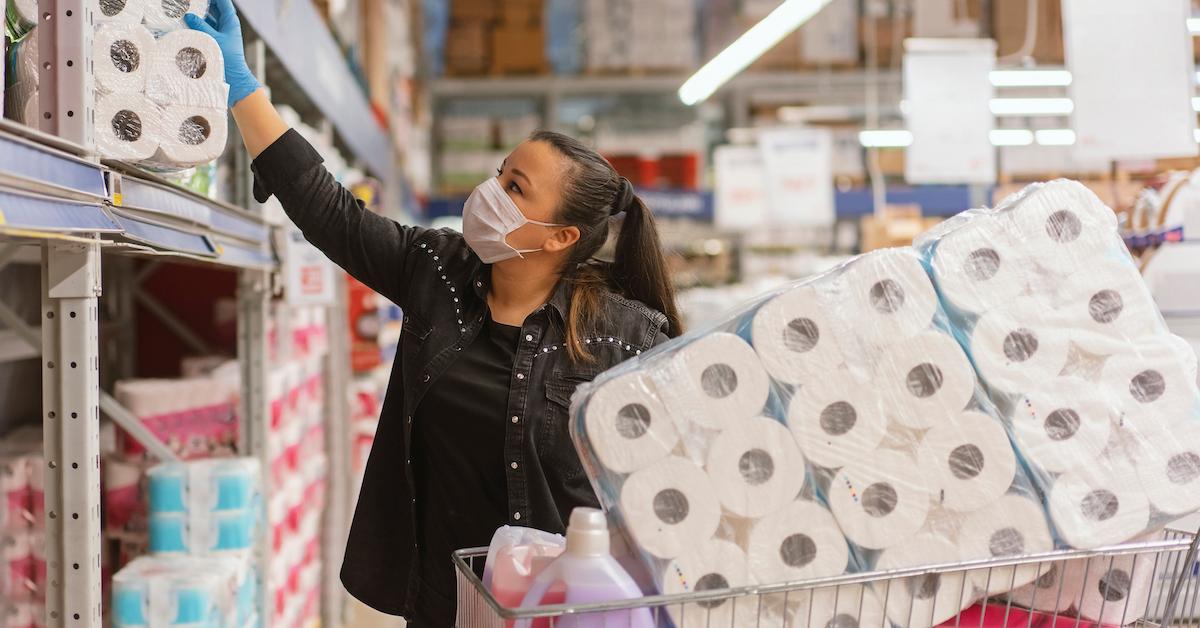 Article continues below advertisement
By November 2020, COVID-19 cases in the U.S. were soaring to new heights. As of Nov. 3, 18 states had broken daily records for new infections in the previous week, and hospitalizations were up in 43 states, CBS News reported. Additionally, more than 9.2 million cases had been confirmed in the U.S., and over 231,000 Americans had died because of COVID-19, according to Johns Hopkins University.
Meanwhile, other countries — such as England, Germany, Belgium, France, and Greece — initiated a second wave of lockdown measures, and Americans wondered if the same would soon happen here in the U.S.
Combine this worrisome wave of COVID-19 with the uncertainty surrounding the outcome of the 2020 election and the potential civil unrest that could follow, and cue: panic buying, round two.
Article continues below advertisement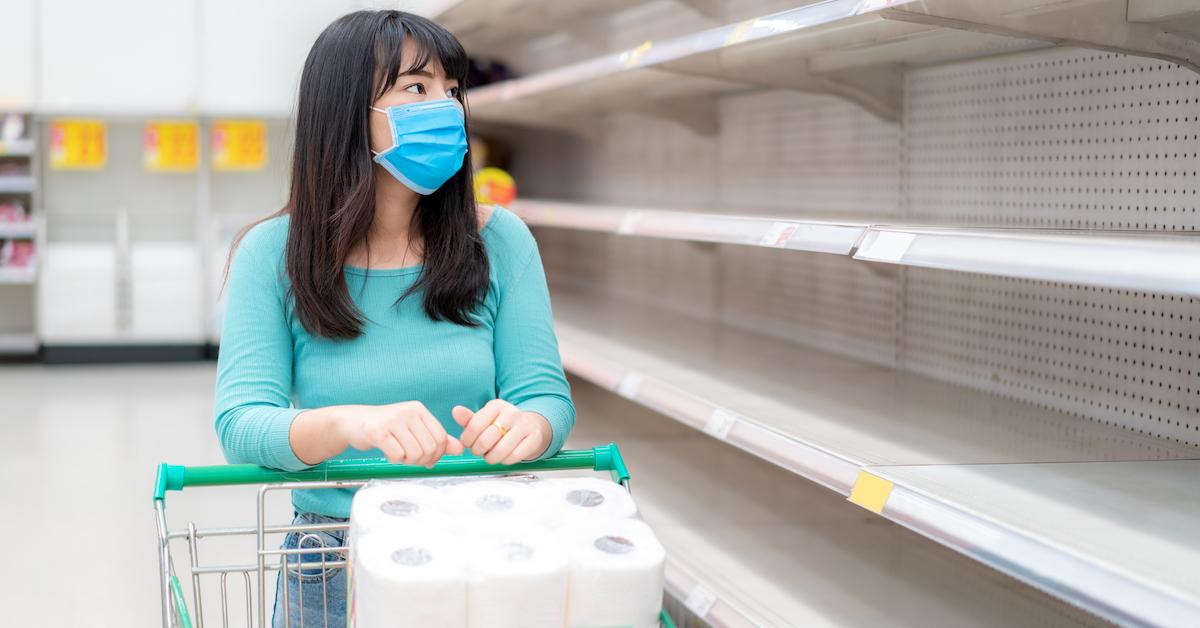 People are panic buying many of the same products they did in spring 2020.
By mid-October, stores had already begun to see the warning signs of another surge of panic buying growing.
"As of now what we are seeing is the start of the second wave of panic," Chris Mentzer, the director of operations for Rastelli Market Fresh in New Jersey, told Today. "Our customers keep telling me how they are looking for any type of freezer to purchase so they can start stocking up their homes now. Their main concern is meat."
Article continues below advertisement
"They're also starting to buy a lot of frozen meals and frozen pizzas," Mentzer added. "We are seeing anything that can be microwaved quickly or easily made in the oven for kids, fly off the shelves, as people are preparing for schools and colleges to be closed this winter — along with a run on dried goods and paper goods, as well."
Article continues below advertisement
Stores are already struggling to keep up with panic buying.
On Oct. 25, Yahoo Finance reported that stores like Walmart were "fighting" to keep aisles stocked. Products such as canning jars, liquid hand soap, and disinfecting wipes were already running low again — and shortages of produce, frozen food, paper products, home appliances, and exercise gear were likely.
Baking supplies like flour and spices are already quickly disappearing well ahead of the holiday season, CBS Los Angeles reported on Oct. 28.
With so much going on politically in the U.S. and the uncertainty surrounding the novel coronavirus pandemic, it's not surprising that Americans are panic buying yet again. But it doesn't make keeping calm amid the stress of it all — or remaining reasonably stocked up on TP — any easier for the rest of us.