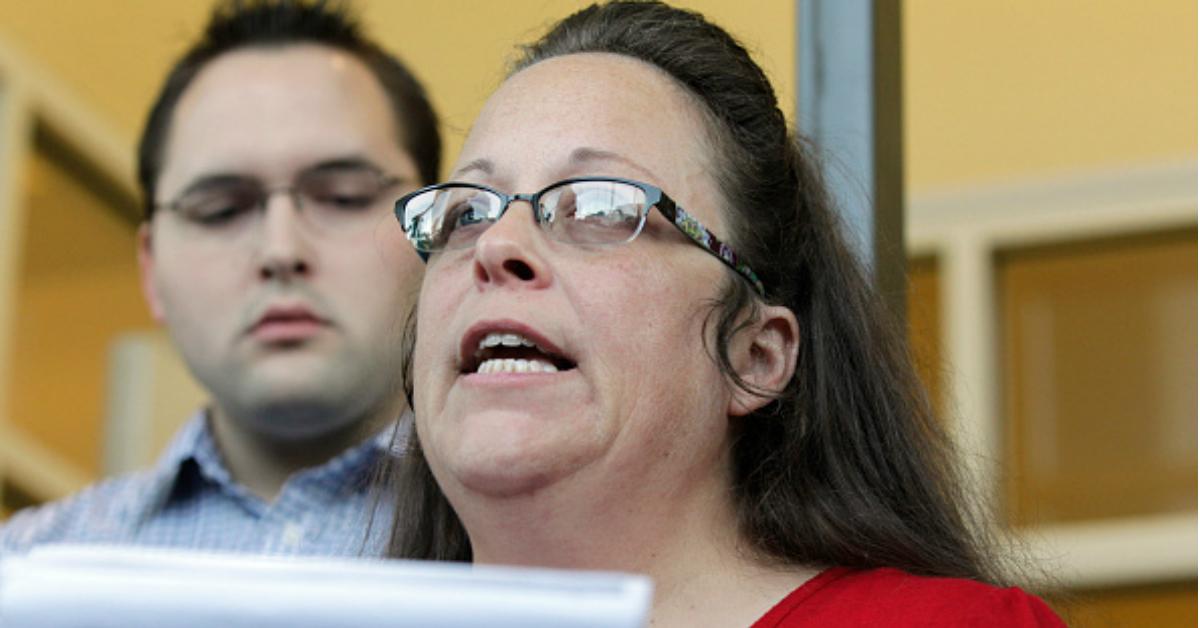 Same-Sex Couples Can Now Sue Kim Davis For Denying Marriage Licenses
By Mustafa Gatollari
Hey, remember Kim Davis? The Rowan County Clerk who denied same-sex couples marriage licenses because of her religious beliefs?
Well, it turns out she's going to have a lot more to worry about than marriage equality and people roasting her with memes.
That's because same-sex couples who were denied licenses from the county clerk are now able to sue her for damages.
U.S. District Judge David Bunning ruled last year that couples couldn't sue Davis as the state of Kentucky had changed their policy on same-sex marriage laws. However, the U.S. 6th Circuit Court of Appeals reversed that decision, stating that couples were still subjected to harm as a result of the way Davis treated them, allowing them to sue the clerk for damages. Big yikes for Davis but a big ruling for the happy couple.
David Ermold and David Moore, the couple who first filmed Davis as she denied them a license, are plaintiffs in the case against Davis.
The appeals court says that Davis' policy wasn't the basis for the lawsuit, but rather the harm that was caused to both men. It's a huge win for the area.
"[it's] not a general challenge to Davis's policy, but rather seeks damages for a particularized harm allegedly suffered by a specific set of plaintiffs..."
The case is going to be presented to a U.S. district judge. If the judge favorably rules for Ermold and Moore, then Davis will likely have to fork over some money. Not looking good for the one time tea party Darling.