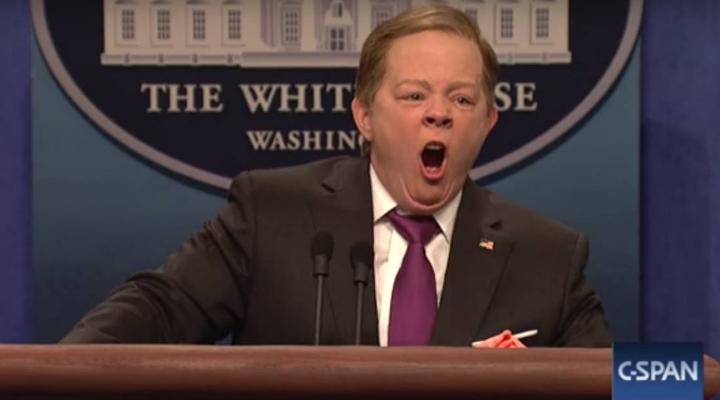 Melissa McCarthy Returned To SNL As Sean Spicer To Give Another Angry Press Conference
By Mustafa Gatollari
The political landscape is certainly interesting at the moment. There seems to never be any downtime before some huge news of tweet storms, international crises, domestic crises, or just plain weirdness. It is pretty terrifying and unsettling for the general public but for media, and especially parody shows, it is a pretty great time because it seems that the content is endless. The late night and sketch comedy shows have more material than they know what to do with. This is especially true for a show like Saturday Night Live, who always seems to be attacking the hot button political topics and finding new ways to cover them and new people to bring these characters to life in a different, hilarious way. They always push the envelope and never settle, which is why they have been around for so long.
Sometimes in life you never know you want something until you see it. That's how I felt the first time someone put a hot piece of apple pie with a scoop of cold vanilla ice cream on top of it, or when I tried on my first pair of long-legged boxer briefs, making my thighs the happiest they've ever been.
That's exactly how I felt about Melissa McCarthy playing Sean Spicer on Saturday Night Live. When you think of people who could potentially play the controversial White House Secretary, the 46-year-old comedian isn't the first person that probably comes to mind.
However, from the first time she gave a cold open as the Press Secretary, it was evident her portrayal of the angry, bumbling Spicer was absolutely perfect. So SNL brought her back on last night's episode for a reprisal of her opening monologue.
And she absolutely killed it.
With the current administration's constant blunders though, they're basically doing the writers' jobs for them.