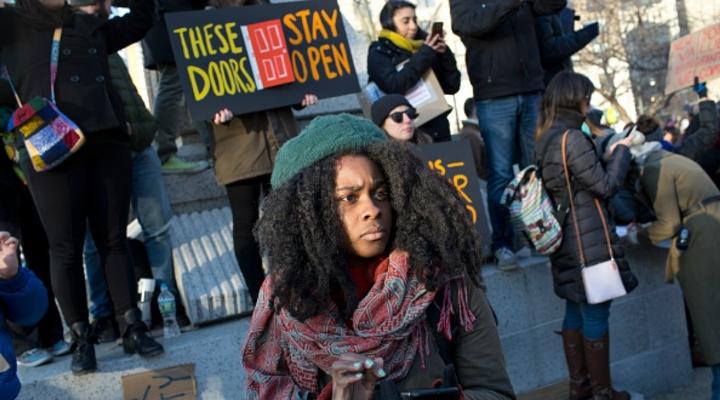 'Day Without Immigrants' Urges DC Employees To Walk Out Of Their Jobs
By Mustafa Gatollari
It's no secret that President Donald Trump's Muslim Ban pissed off a lot of people, including the Supreme Court. Even though it's possible he won't pursue the ban in court especially since, you know, the court overturned the ban three to zero, many people are still concerned about what his actions suggest for the future.
There are a lot of reasons people find Trump's ban genuinely scary: there is the fact that it included up to 500,000 Green Card Holders, and of course the ominous implications for the infringement of rights on all Americans regardless of their legal status.
People are so appalled, in fact, that immigrant DC restaurant workers decided to protest en mass. How? They're not doing anything for a day to protest the Trump Administration's stance on immigrants.
The "Day Without Immigrants" campaign will launch on Thursday, February 16, and restaurants are already trying to figure out just how many of their employees will participate.
Owner of the Compass Rose restaurant in DC, Rose Previte, said in an interview with The Washingtonian that his delivery driver, a Latino, told his kitchen crew about the protest.
"My staff was like, 'We feel this is something we have to do.' They felt really strongly about it. I was like, 'Okay, absolutely.'"
Previte says that a friend and a manager have agreed to help him run the kitchen this Thursday to help fill the gaps left by his staff. He went on to say that many of the restaurant's delivery drivers are immigrants and he's prepared to sell whatever they have in the kitchen to customers.
"We're just going to go with what we have that day and tell customers, 'This is what happens when immigrants don't come to work," Previte said.
A similar protest took place in Milwaukee earlier in the week. Immigrants didn't go shopping, open businesses, or send their kids to school.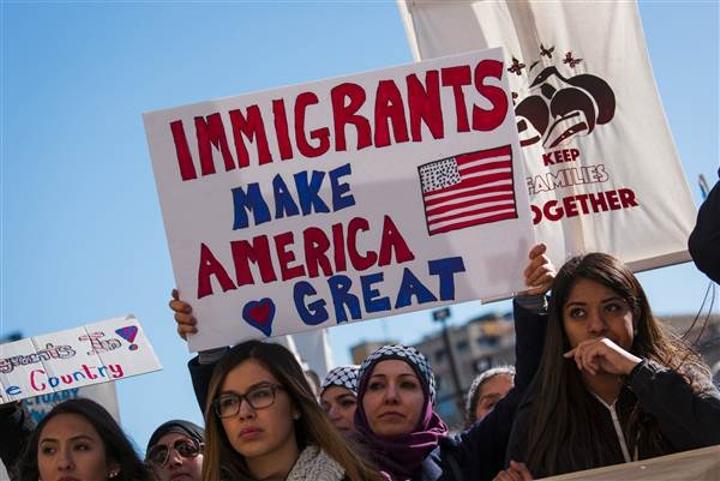 The campaign is being spread by word of mouth, fliers, and Facebook. There's even a website that was just launched, however, there's no content on it.
One flyer, in Spanish, reads:
"Mr. President, without us and without our contribution this country is paralyzed."