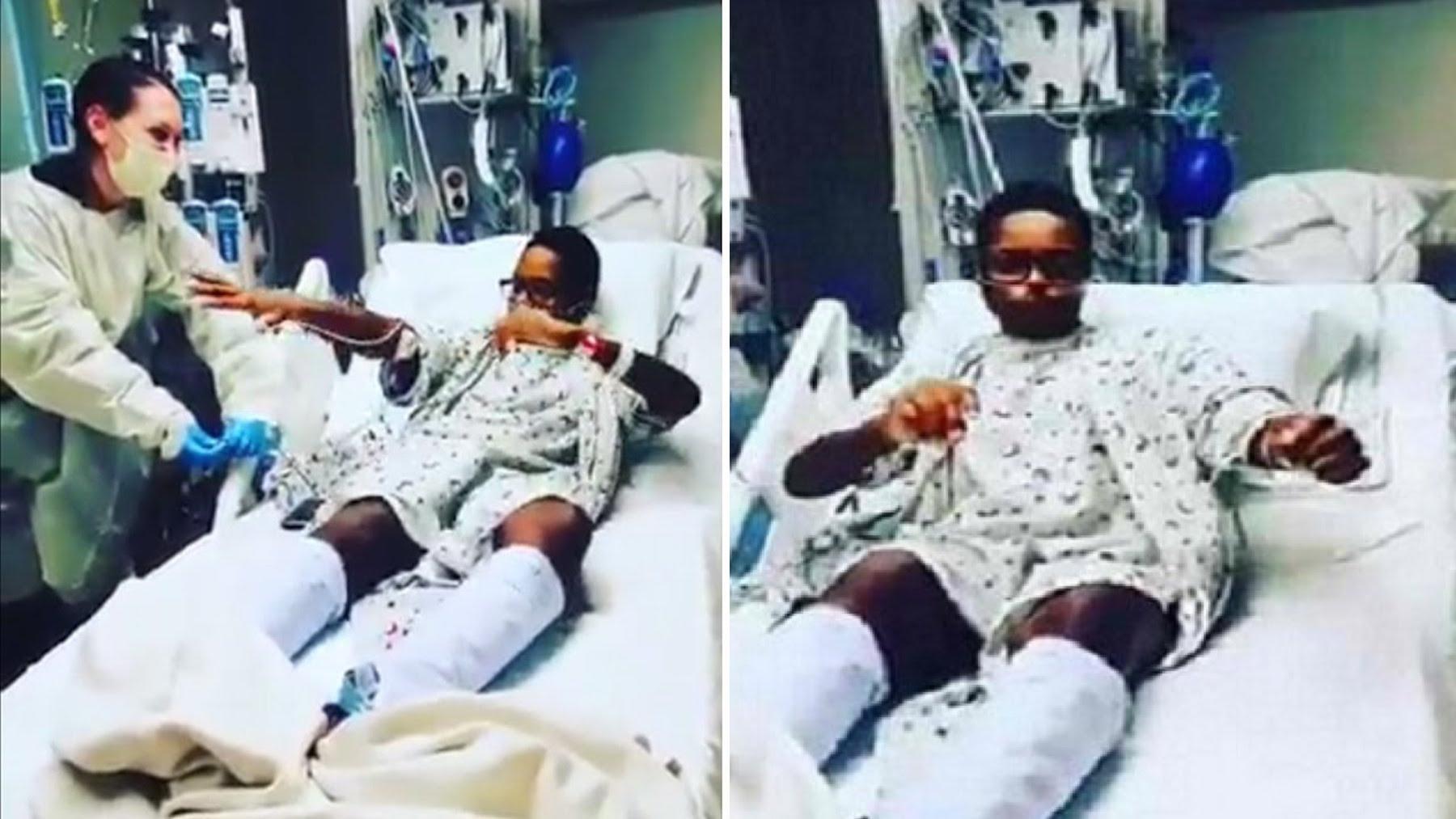 Teen Dancing In Bed After Heart Transplant Steals Internet's Heart
By Aimee Lutkin
Fifteen-year-old Amari Hall is making the world fall for him with just a few smooth moves. Amari is from Maryland, and recently underwent a heart transplant. He was born with a defect that threatened his life, but the surgery has been a complete success. And only six days later, he was ready to dance it all off:
If you didn't watch it with the sound on, check it out again, because the best part may be the videographer's enthusiasm as she eggs on Amari and the hospital staff in a little jam session.
CNN reports that Amari's mom, Juaquinna Hall, told them that his congenital heart defect, hypoplastic left heart syndrome, has held Amari back from doing a lot of the things most kids his age have gotten to do. "He missed a lot of his childhood milestones," she said.
Amari actually had three corrective heart surgeries before he was even two years old, and for thirteen years they did the job. But a cardiologist confirmed that Amari's heart had begun to fail. Hall says she was astonished by her son's bravery in that moment.
"He looked at me, and he said, 'What are you afraid of? It's my time,'" his mom said. "'I need to have this done.'" That's a remarkable attitude for someone so young, but then he was dancing in bed shortly after.
"All his life he has been a fighter," she explained. "He remained positive throughout it all."
Amari's not just inspiring his family. Rapper Wocka Flocka tweeted out a video of Amari grooving:
The family is happy Amari's story is going viral. Finding a heart for him wasn't easy. The first prospect turned out not to be a match, leaving them devastated. Then the next day they got a call that a heart was ready, and he was rushed to the surgery room. His aunt, Charawn Hunter, said, "He made the nurses pray for him. He's really strong in his faith."
And just a few days later, he danced.
"Organ donation is so important," Hunter said. "I think that a lot of people are scared of organ donation."
Don't be! Save a life like Amari's.