A Grand Jury Is Totally Different From a Trial Jury — Here's How
How is a grand jury different from a trial jury? Here's what we know about these two facets of the United States judicial system.
The United States judicial system can be a wildly confusing place for anyone who doesn't spend significant time inside of it. It doesn't matter which side of the courtroom one is on — it can be difficult to follow. Former president Donald Trump's recent indictment by a Manhattan grand jury pushed some of the judicial protocol into the spotlight. Specifically, folks were wondering just what it is a grand jury does, and how does it differ from a trial jury? Let's get into it.
Article continues below advertisement
OK, what is a grand jury?
According to the United States Courts website, the U.S. attorney will slide evidence of wrongdoing over to a grand jury to see if an indictment is warranted. It is the responsibility of the U.S. attorney to prosecute federal criminal cases. The grand jury then "determines whether there is 'probable cause' to believe the individual has committed a crime and should be put on trial." If a trial makes sense, then indictment is the next step.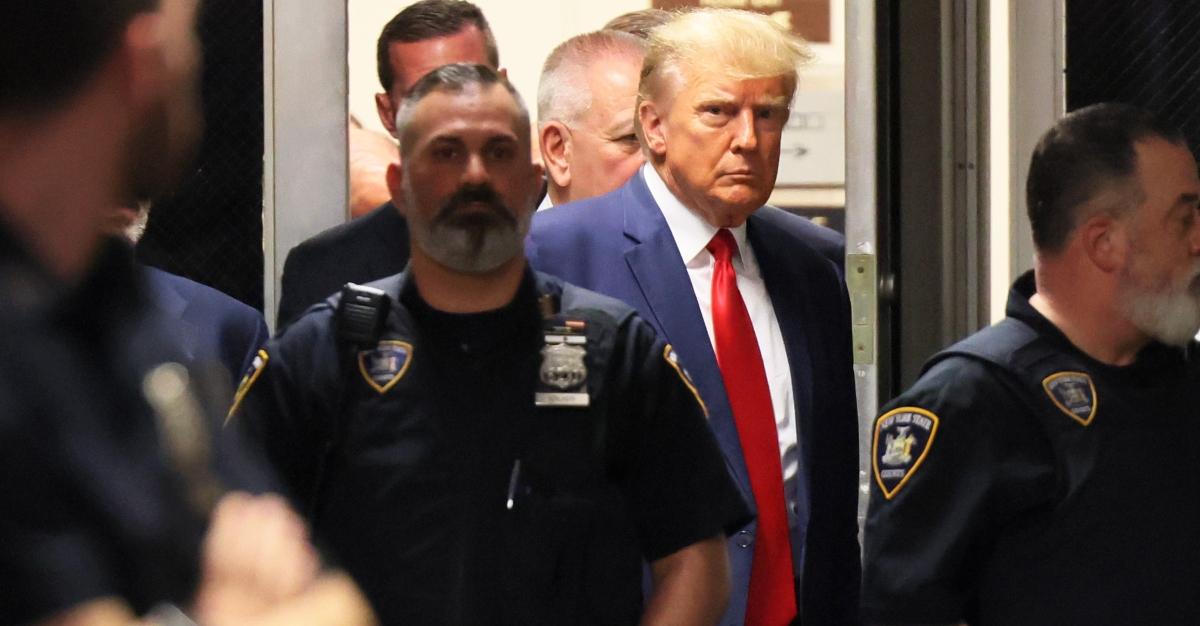 Article continues below advertisement
A grand jury is usually made up of 16–23 people who are chosen at random from department of motor vehicle or voter records. The "defendants and their attorneys do not have the right to appear before the grand jury." Also, these proceedings are not open to the public. Per the Poole Shaffery law firm, "a federal grand jury can sit for anywhere from 18–36 months, while state grand juries can sit for varying terms ranging from one month to one year," and do not convene daily.
According to ABC News, "in court documents unsealed April 4, prosecutors alleged Trump engaged in a 'scheme' to boost his chances during the 2016 presidential election through a series of hush money payments made by others and repeated falsification of New York business records to cover up that alleged criminal conduct." This is what ultimately led to his indictment.
Article continues below advertisement
What goes on with a trial jury?
The trial jury is used to decide whether or not a defendant accused of a crime is guilty or innocent. The juror selection is smaller, with only 6–12 people being chosen. While the trials are open to the public, the deliberation process is between jurors and is private. "Defendants have the right to appear, testify, and call witnesses on their behalf," per the United States Courts site. This is what people see on television, or in a movie.
A trial jury will only be in the courtroom for the "duration of a criminal case," which typically lasts no more than eight months. The jury doesn't convene until the trial is done though the trial itself usually takes place during the week, similar to a job.
CBS News reported that legal analysts believe Trump will go to trial which is "tentatively scheduled for early 2024, as Trump is simultaneously running for president again."