Google Experiences Global Service Outages — What Happened?
On Monday, Dec. 14, 2020, internet users around the world started to panic after Google went down for about an hour. What happened?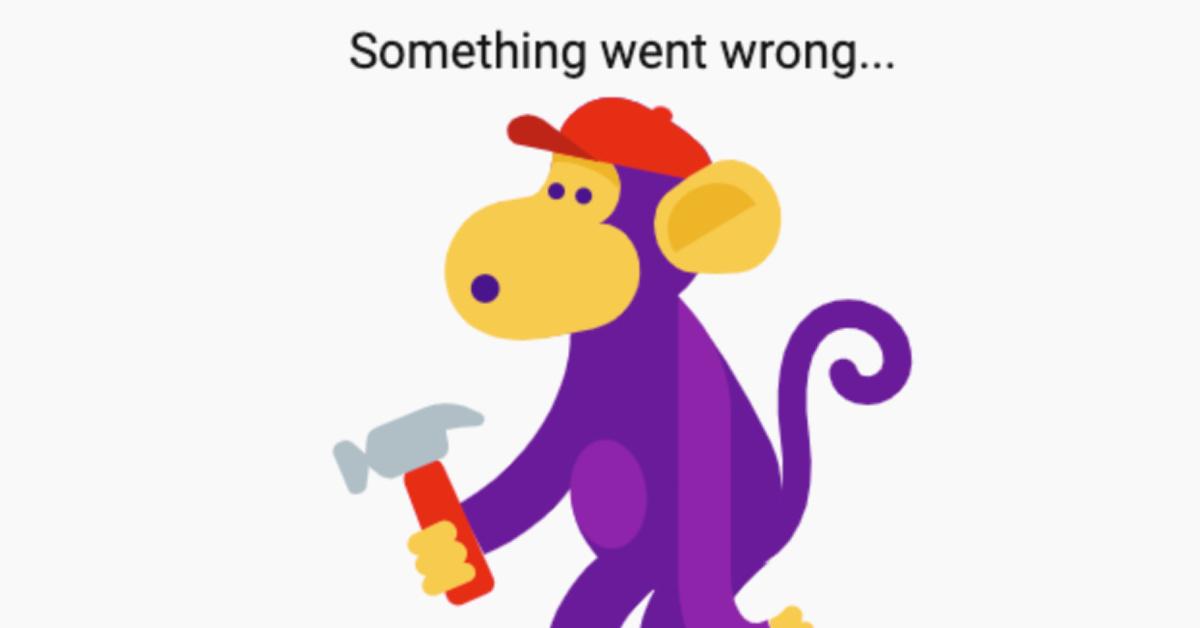 We all know that Google is a huge part of our lives, but on Monday, Dec. 14, 2020, some people realized just how reliant they are upon the tech giant. For some reason, Google, Gmail, YouTube, Google Docs, Nest — basically everything Google-related — suffered major outages for about an hour.
Article continues below advertisement
What do you do if Google stops working? During this outage, Google's search function was still working, so you could Google the issue to see what was up, but most of us simply had to just wait and hope that things would get back to normal quickly. Mostly, people were left wondering what had actually happened. Why did Google go down in the first place? Could it happen again? Here's what we know.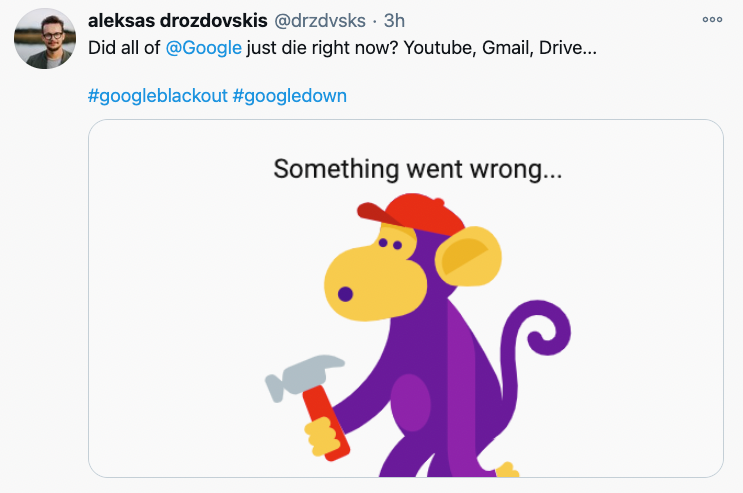 Article continues below advertisement
Why did Google go down?
When your internet goes down at home, it's not very often that you ever figure out why it happened. Usually, you probably just reset the router, wait a couple of minutes, and go on about your day. Unfortunately for Google, a quick reset wasn't enough to instantly solve their outage before anyone noticed. People definitely noticed.
Twitter was flooded with people freaking out about the outage, causing #YouTubeDOWN to start trending. Definitely not the way you want to start your Monday morning!
At 6:55 a.m. ET, Google acknowledged the issue, and the Google Workspace Status Dashboard (which shows the up-to-date status of all things Google) was filled with red circles indicating the outages were widespread.
Article continues below advertisement
In fact, they were global — users all around the world sent outage reports to DownDetector during the crash. By 7:52 a.m. ET, Google announced that the issue had been fixed for "the vast majority of users," and the panic seems to have somewhat died down.
But while things seem to be back to normal for the majority of Google users (aka the majority of internet users), Google still hasn't explained exactly what happened to cause the outages. All we've gotten so far is this rather vague statement: "Please rest assured that system reliability is a top priority at Google and we are making continuous improvements to make our systems better."
Article continues below advertisement
This isn't the first time Google has suffered outages this year.
By our count, this is the fourth big Google outage in the year 2020. The first occurred in July, but the biggest one happened on Aug. 20, when Google's entire suite of services was disabled for approximately six hours. Then, just a few weeks ago (on Nov. 11), another big outage affected YouTube, YouTube TV, Google Play, and Google TV.
Article continues below advertisement
But don't freak out too much just yet. These outages aren't necessarily indicative of a huge, glaring problem, nor were they likely caused by massive hacks or anything malicious like that.
There's a pretty good chance a massive outage like this most recent one could happen again (although this is hopefully the last major Google issue we'll see in 2020). As frustrating as technology issues are, they are usually resolved pretty quickly!