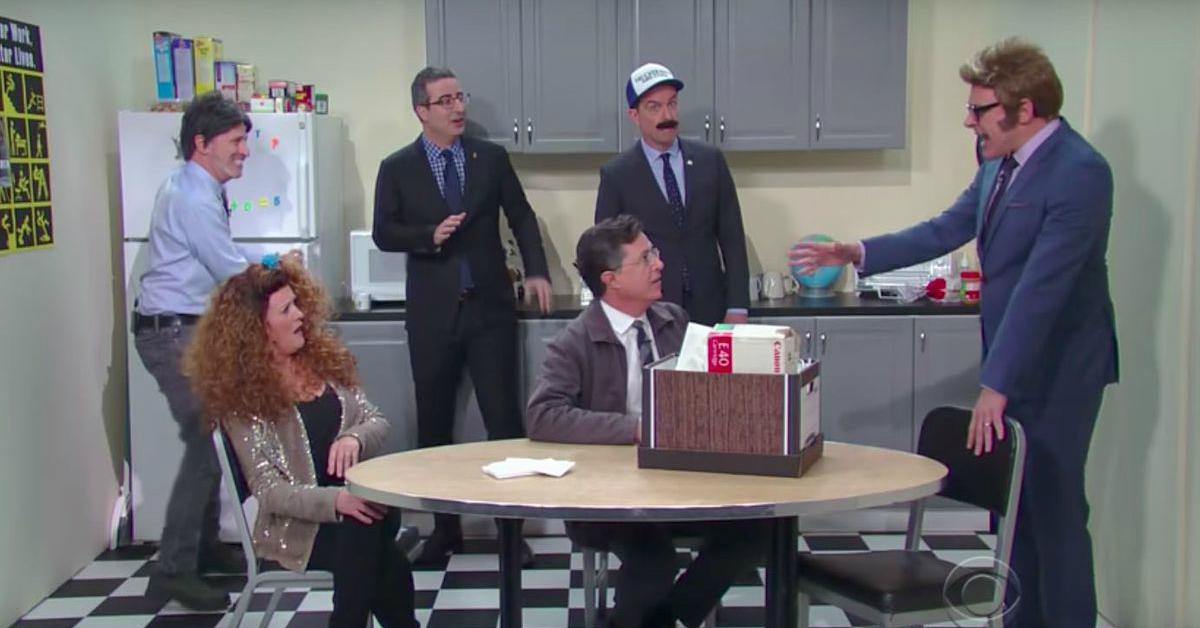 Stephen Colbert Reunited The 'Daily Show' Cast Last Night And It Was Magical
By Mustafa Gatollari
I remember, years ago, when The Daily Show was hosted by Craig Kilborn and word got out that it was getting a new host. I wasn't a happy camper. My brother and I really liked Kilborn's sarcasm, and we didn't know much about Jon Stewart other than his stand-up routine that was kind of over our young heads at the time. (Plus his short scene in Half-Baked.) We didn't think that Stewart was going to be a good host for the show.
Boy, how wrong we were. Not only did the comedian prove to be awesome for The Daily Show, but he completely redefined the program. He made it his own, and frankly, turned it into the primary news source for me and a lot of my friends. Seriously, I started becoming more interested in current events and did my own research as a result of Stewart's vision.
The original show also became a testing ground for some of the world's best comedians, who would come up with brilliant sketches and absolutely ballsy interviews I couldn't believe they were pulling off. The talent on The Daily Show was so apparent that the comedians branched off into other TV and film projects. When you look at where the original cast's careers are at now, it's insane to think that they were all part of the same 30-minute block of television at some point.
Which is why Stephen Colbert's Daily Show reunion was just so darn magical.
Aside from the fact that it featured Stewart crying while hiding in a fridge and eating a yogurt, they were some golden sketches that came out of the it.
Like a look into Stewart's life after the show.
And the cast talking about the days of old.
Then, there was this hilarious bit about Colbert's last episode of The Daily Show.
I remember when The Colbert Report was coming out, I thought it wouldn't last. Again, I was proven so, so wrong. Damn, this is giving me tons of nostalgia.