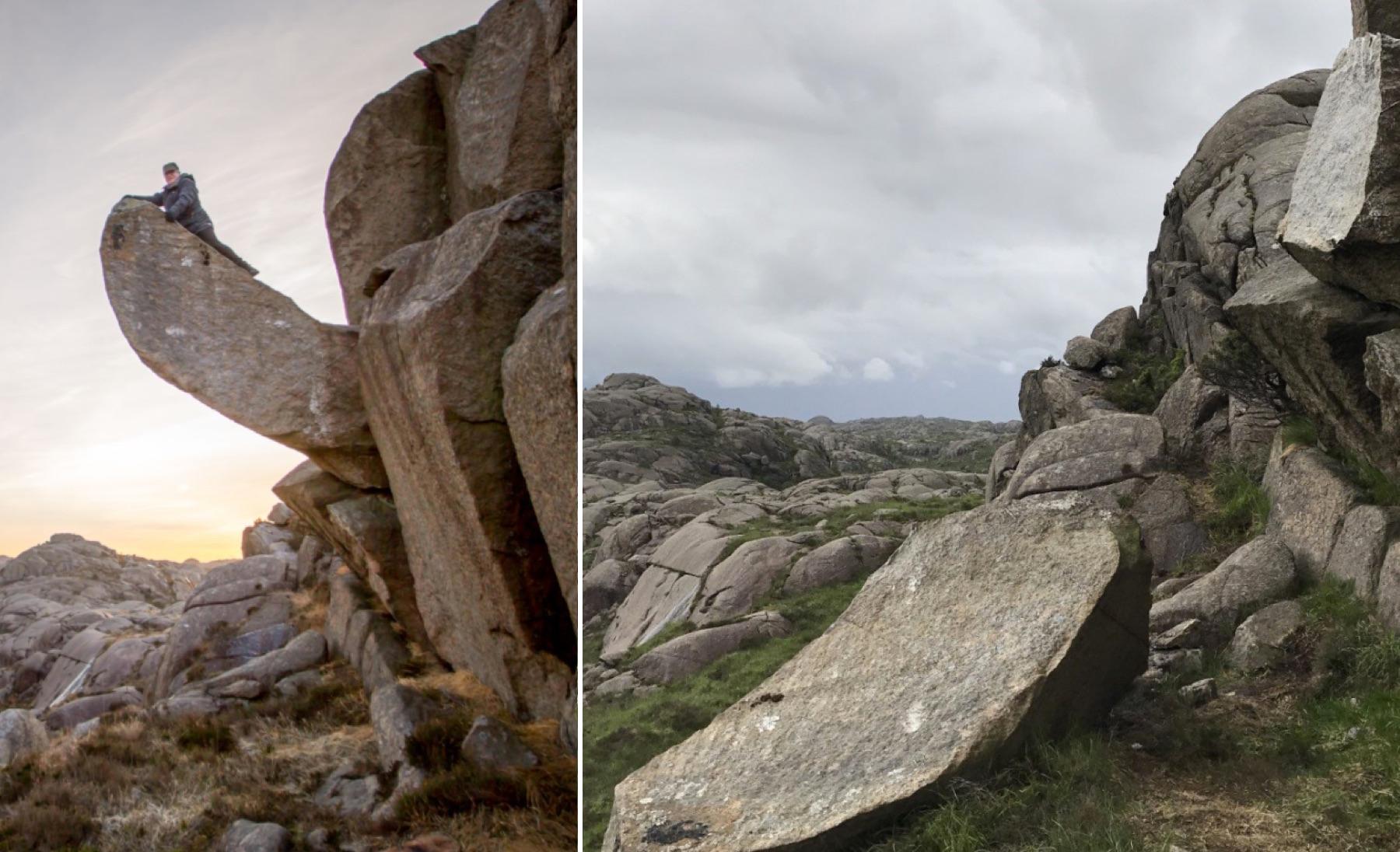 Norway Rallies To Fix Famous Rock Shaped Like A 'Troll Penis'
By Aimee Lutkin
Sometimes nature like to play its little tricks on us. There are some really breathtaking things that make you wonder how they are formed or where they came from. There are others that really start making you question some things. Some structures might be cause by weather events or man-made things could help to form them. Some look like certain things and the little kids in all of us can giggle and imagine what it resembles.
Norway is a beautiful country with tons of things to do and see, but a very special landmark attracted visitors from far and wide: the Trollpikken. That's Norwegian for "troll penis," and it referred to a particularly knobby rock formation in Eigersund. Last Saturday, a local was traveling past the proud erection of rocks, when they noticed that Trollpikken was gone. Someone had cut it off the face of the hill:
Citizens and people discovering the Trollpikken for the first time are all equally enraged:
This isn't a natural loss of strength over time, either. Someone clearly took a drill to the Trollpikken, according to The Huffington Post. What insecure freak with a power tool couldn't handle the competition??
The upside of the down rock is that the people of Norway are banding together to get Trollpikken back in working order. The country has already raised $20,000 on a crowdfunding site, about one third of the estimated cost to helicopter the detached piece up and screw it back on. That's a lot of money, but if it were yours, I bet you'd pay it.
I'm more worried about security. You don't cut off a troll penis unless you have a serious vendetta against phallic rocks. Someone is going to have stand by that thing day and night—but it does seems like there will be plenty of volunteers.