Colin Powell Memorial Plans Revealed as Former Presidents Share Tributes
Where will Colin Powell be buried? Here's what we know about memorial services for the former U.S. secretary of state.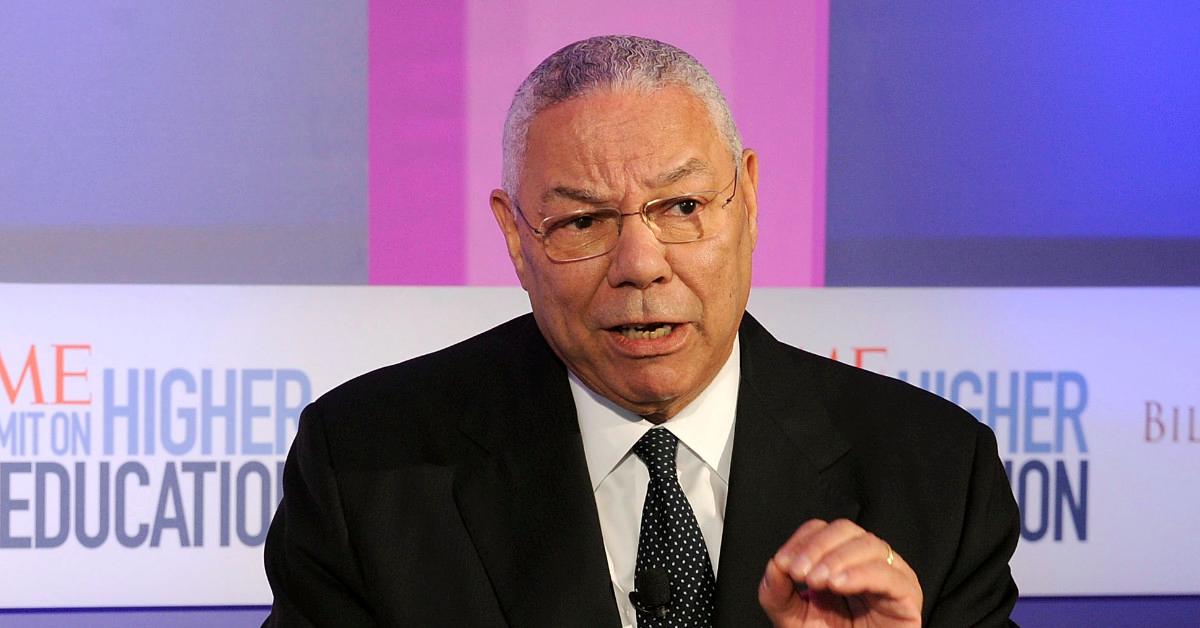 We don't yet know if or where Colin Powell will be buried, but we do know more about the memorial services for the United States' first Black secretary of state, who headed the State Department under former President George W. Bush and chaired the Joint Chiefs of Staff under former President George H. W. Bush.
Article continues below advertisement
Powell died on Monday, Oct. 18, from to complications from COVID-19. The 84-year-old was fully vaccinated, his family said, but he'd been diagnosed with both Parkinson's and multiple myeloma, the latter being a plasma-cell cancer that compromised his immunize system.
"We have lost a remarkable and loving husband, father, grandfather, and a great American," the family said in a statement, per CNN.
What are the funeral services for Colin Powell?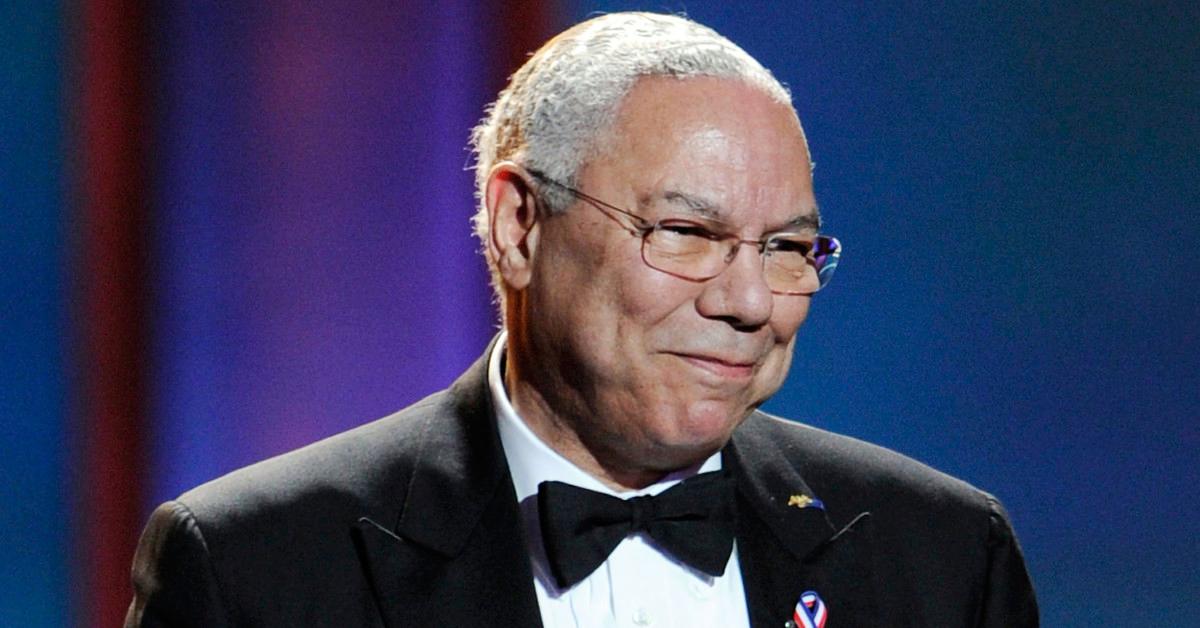 Peggy Cifrino, a spokesperson for the late statesman, said in a statement that a memorial service for Powell will be held at noon on Nov. 5 at Washington National Cathedral, in Washington, D.C., though seating is limited, and the service will be by invitation only.
Article continues below advertisement
Will Colin Powell lie in state?
There's no word on whether Powell will lie in state, and according to the Architect of the Capitol website, that decision lies with Congress and the family of the deceased.
"Any person who has rendered distinguished service to the nation may lie in state if the family so wishes and Congress approves," the website explains.
And the website for the U.S. House of Representatives provides more context for this tradition: "Since Henry Clay in 1852, the U.S. Capitol has been used as a place to pay tribute to the Nation's most distinguished citizens. Made available for public viewing in the Capitol, persons who have 'lain in state' traditionally have been American officials, judges, and military leaders, including 12 U.S. Presidents."
Article continues below advertisement
What have U.S. presidents said about Colin Powell?
On Monday, President Joe Biden honored to Powell in a White House proclamation ordering American flags flown at half-staff at all public grounds.
"He embodied the highest ideals of both warrior and diplomat," Biden said in the statement. "He led with his personal commitment to the democratic values that make our country strong. He repeatedly broke racial barriers, blazing a trail for others to follow, and was committed throughout his life to investing in the next generation of leadership."
Article continues below advertisement
Former President Barack Obama also shared remembrances of the four-star general. "Everyone who worked with General Powell appreciated his clarity of thought, insistence on seeing all sides, and ability to execute," Obama said, per USA Today. "And although he'd be the first to acknowledge that he didn't get every call right, his actions reflected what he believed was best for America and the people he served."
And former President George W. Bush called Powell "a great public servant," adding, "He was such a favorite of presidents that he earned the Presidential Medal of Freedom — twice. He was highly respected at home and abroad. And most important, Colin was a family man and a friend."