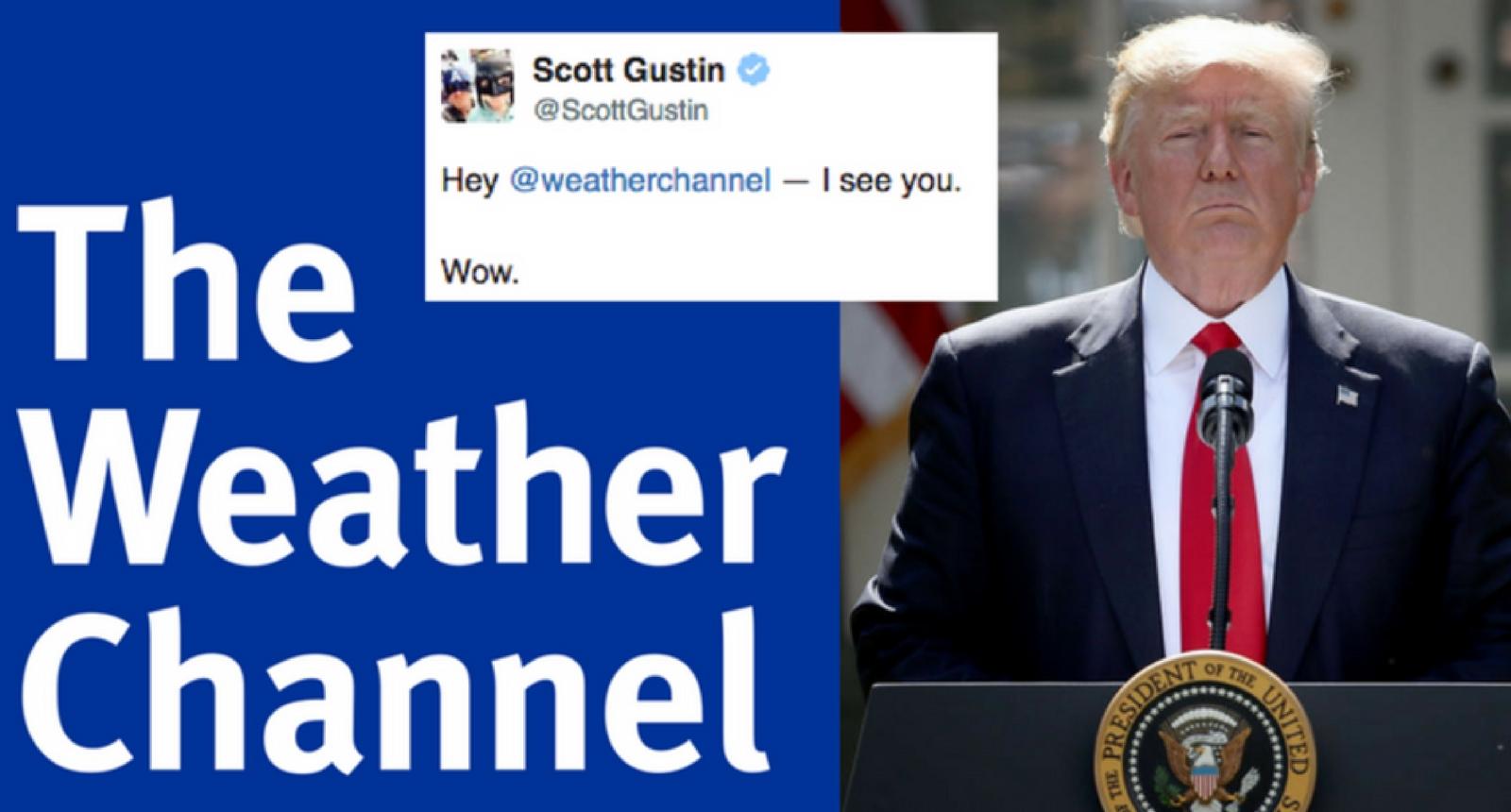 The Weather Channel Just Threw Shade At President Trump, And People Are Loving It
By Justin Luke
There was a time when celebrities and organizations were expected to remain neutral at all times regardless of how repugnant the actions of a public figure may be. As time progressed and social media relations became the norm, more and more organizations voiced their collective opinions on policies or events that had a direct impact on their consumer base, area of expertise, or the world in general.
You wouldn't tell a surgeon how they should be performing their surgeries the same way you wouldn't tell a pilot what he's supposed to do to ensure a plane lands smoothly. This seems to be common sense, yet whenever the topic of climate change or global warming comes up, scientists and their years of expertise in their field are tossed aside and accused of everything from lying to the public so China's manufacturing process could go unchecked and remain dominant worldwide or something equal parts simple and absurd as them wanting to make the President look bad.
As decades of policy based on scientific evidence continue to be rolled back, actual experts and their organizations in the respective fields have opted to fight fire with fire and regularly take to social media to fact check, correct, and throw shade at industrial and political leaders that outright lie to the general public in hopes that there won't be any pushback when they roll back policies that were put in place to protect Americans and their families. Well, they'd better start hoping a little harder on that front.
Weather.com sees you, Donald Trump. And they aren't messing around.
It's no secret that Trump believes that climate change is a hoax.
So, after his decision to drop out of the Paris Climate Accord on Thursday, weather.com, the website for the IBM-owned The Weather Channel, wasn't too pleased.
One Twitter user noted an overt message to the President all across their homepage:
If you zoom in a bit closer, you'll notice that the headlines of the articles are all about climate change, starting with "So, What Happens to Earth Now?" followed by articles like "Still Don't Care? Proof You Should," and ending with Trump's announcement.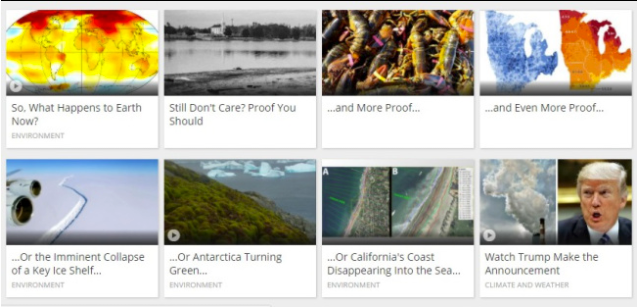 Word spread quickly about the homepage:
Trolling Trump seems to be popular, even for sites that are usually reference material:
Having scientific data on your side appears to have given weather.com some intense inner strength.