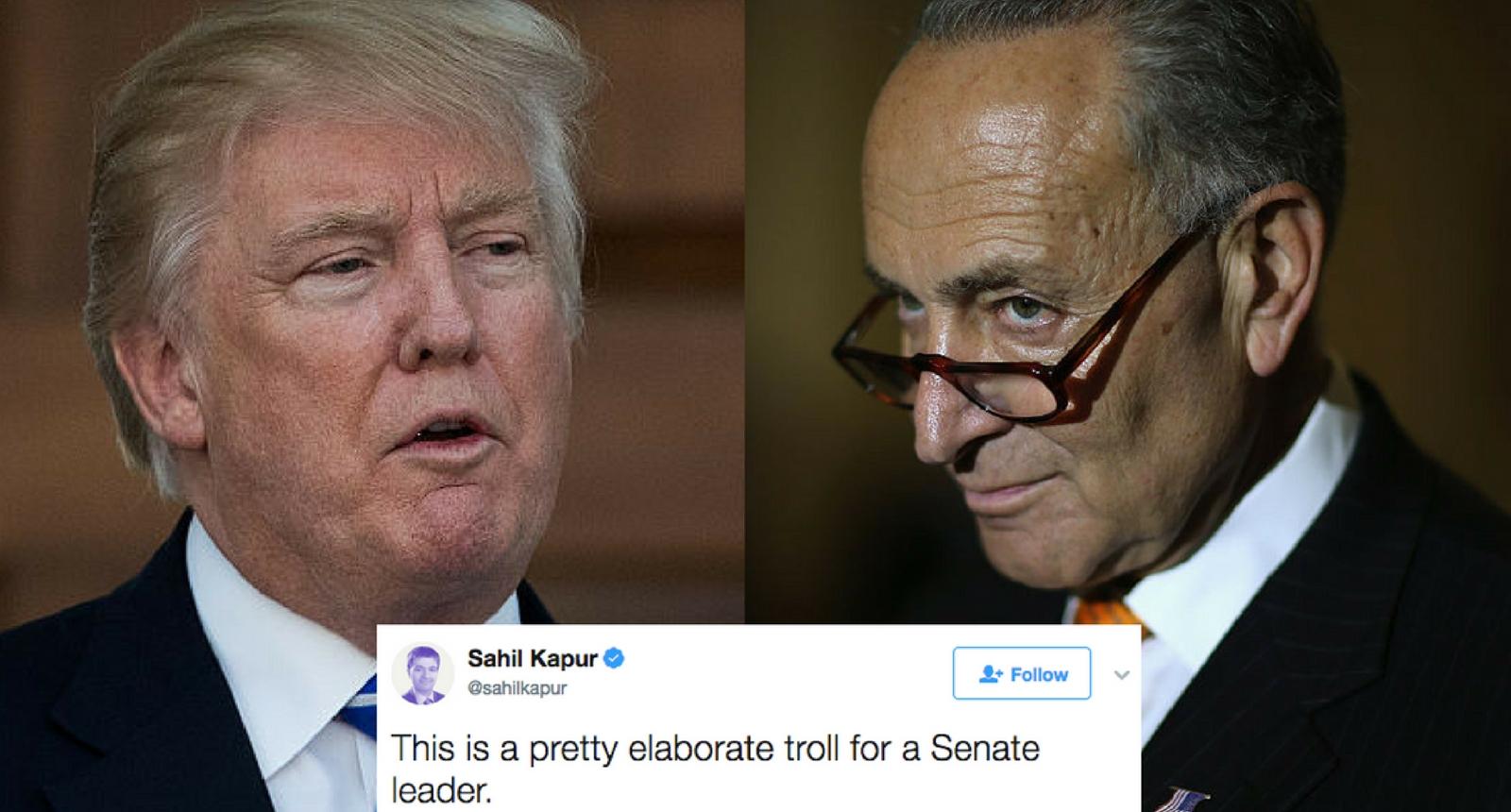 Chuck Schumer Just Humiliated Trump And His Whole Cabinet In One Perfect Tweet
By Brian Skellenger
Chuck Schumer has been one of the biggest enemies of Donald Trump since he started his bid to be United States President. And although Schumer likely never thought the Democrats would have to work with Trump, his surprise election win means that eventually the leader would have to sit down to make good with the cabinet of the new administration. It's an inevitable part of any new regime to come into the White House and the opposing party usually has to figure out a way to work with them if they expect to find any sort of compromise. However it may have gotten off to a bit of a rocky start for Schumer and the Democrats.
Monday saw the first meeting with all of Trump's cabinet members.
The meeting, which was aired live, featured an unusual moment when Trump went around the room and had each member speak, with many choosing to lavish praise on the President. It was a strange sequence of events you'd probably expect to see in a political parody or a propaganda video, not an actual live TV even from the White House. Many had questions and comments on the proceedings:
Twitter rolled its eyes at how ridiculous and insincere the happenings were:
And, in an unlikely turn of events, so did senator Chuck Schumer, who rolled out this epic troll of Trump's meeting. Definitely a rocky start for these two whose relationship wasn't already the best:
Twitter was floored at Schumers dig at the President and made sure to let themselves be heard:
And while many appreciated the video tweet and the levity it brought:
Others didn't quite see the point of getting an enemy this early on into the administration:
We're sure Trump will have a tweet ready to go in response.