Wild 'N Out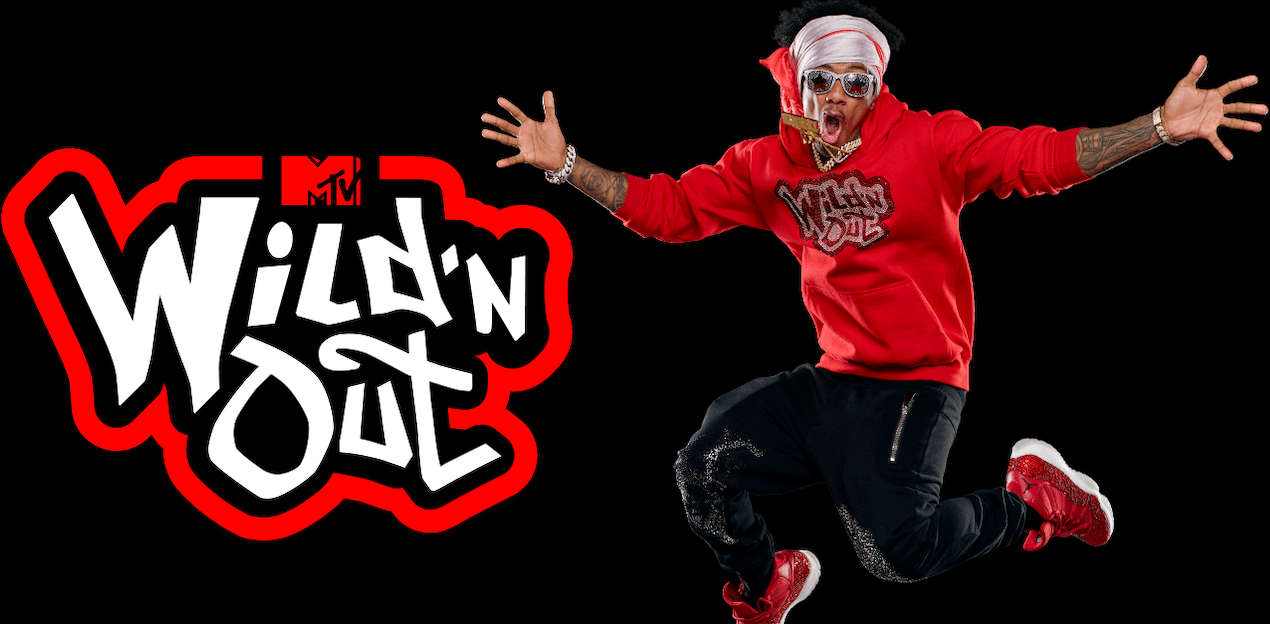 Created and hosted by comedian Nick Cannon, Wild 'N Out is a sketch comedy and improv game show that puts two teams of comedians against each other in a series of games.
The Red Squad, which became the Platinum Squad in Season 5, was always captained by Nick until he switched to the Black Squad during Season 7. The opposing team is hosted by the show's celebrity guest. During Season 8, the Black Squad became the Gold Squad and the Red Squad returned for Seasons 9-14.
For Season 15, Nick led the Old School team while DC Young Fly led the New School team. Season 16 saw the switch to the Revolution Team vs the Evolution team.
After three games, the teams face off in the "WildStyle" game, which requires the contestants to battle each other in a freestyle rap filled with punchlines. Similar to Whose Line Is It Anyways?, "the points don't matter" but the teams do compete for a Wild 'N Out Championship belt. Each episode also features a musical performance.
In 2020, Nick Cannon was fired by Viacom for racist and anti-Semitic remarks he made on his podcast, Cannon's Class. In 2021, Viacom announced that Wild 'N Out would resume production and Nick would return as host after apologizing and taking responsibility for his comments.
Network: Vh1
First Episode Date: July 28, 2005
Cast:
Nick Cannon
Dj D-Wrek
AMber Diamond Erby
Big JJ
Bobb'e J Thompson
Brent Pella
Charlie Clips
Chico Bean
Conceited
Cortez Macklin
DC Young Fly
DeRay Davis
Emmanuel Hudson
Godfrey
HitMan Holla
Jack Thriller
Jacob Williams
Javen "King" Cannon
Jay Cole
JayWill (Kandie)
Jess Hilarious
Jessie Woo
Justina Valentine
Karlous Miller
Lovely Mimi
Maddy Smith
Radio Big Mack
Rip Michaels
Santwon McCray
Shuler King
Teddy Mora
Tyler Chronicles
Vena "Pretty Vee" E.
Yvng Swag
Where to Watch: Paramount+
Latest Wild 'N Out News and Updates