'Real Housewives' Stars Are Being Called out for Not Telling Everything About Their Lives
Several stars from 'The Real Housewives' franchise have been caught misleading viewers about their daily lives, damaging the show's brand.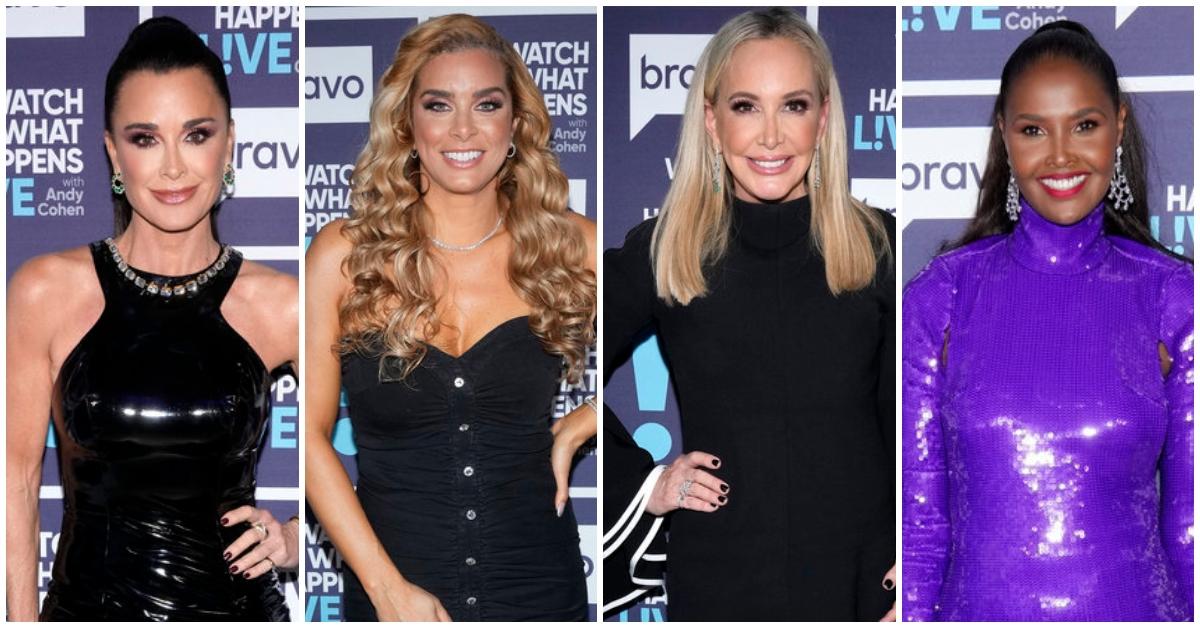 "You're on a reality show about your lives."
If Andy Cohen hasn't made merch off of this phrase, he's certainly missing on a lucrative opportunity. Since the beginning of The Real Housewives franchise, several cast members have recalled Andy telling them the mantra when they're preparing to discuss something that would give millions of viewers a front-row seat to their drama.
However, within the last few years, cast members across the Real Housewives empire have started getting paid to show up and look pretty, figuratively speaking.
Article continues below advertisement
Gone are the days of 'wives flipping tables, taking off their prosthetic legs, and shifting wigs in the street. Instead, the new batch of Housewives keeps fans at arm's length and only shows what they feel comfortable sharing with the world.
Usually, the method of keeping private matters private works for those clocking in and out of work. However, in a job that requires you to spill the tea about your real life, it's time for some Housewives stars to stop playing in our faces.
Let's call a thing a thing, respectfully.
Article continues below advertisement
The most iconic 'Real Housewives' stars share everything. Period.
While The Real Housewives franchise has been around since dawn, Andy and Bravo debuted its first series, The Real Housewives of Orange County, in March 2006. The series, inspired by the ABC show Desperate Housewives, gave viewers an inside look into the lives of Orange County's elite, including Vicki Gunvalson, Kimberly Bryant, Jo De La Rosa, Jeana Keough, and Lauri Waring.
Following the success of RHOC, the franchise expanded to New York City, Atlanta (which has long been considered the one that put the franchise on the map), New Jersey, etc. As the franchise grew, stars like NeNe, Kandi Burruss, Bethenny, Teresa Giudice, and Taylor Armstrong from Beverly Hills and Orange County, to name a few, became notable stars.
Article continues below advertisement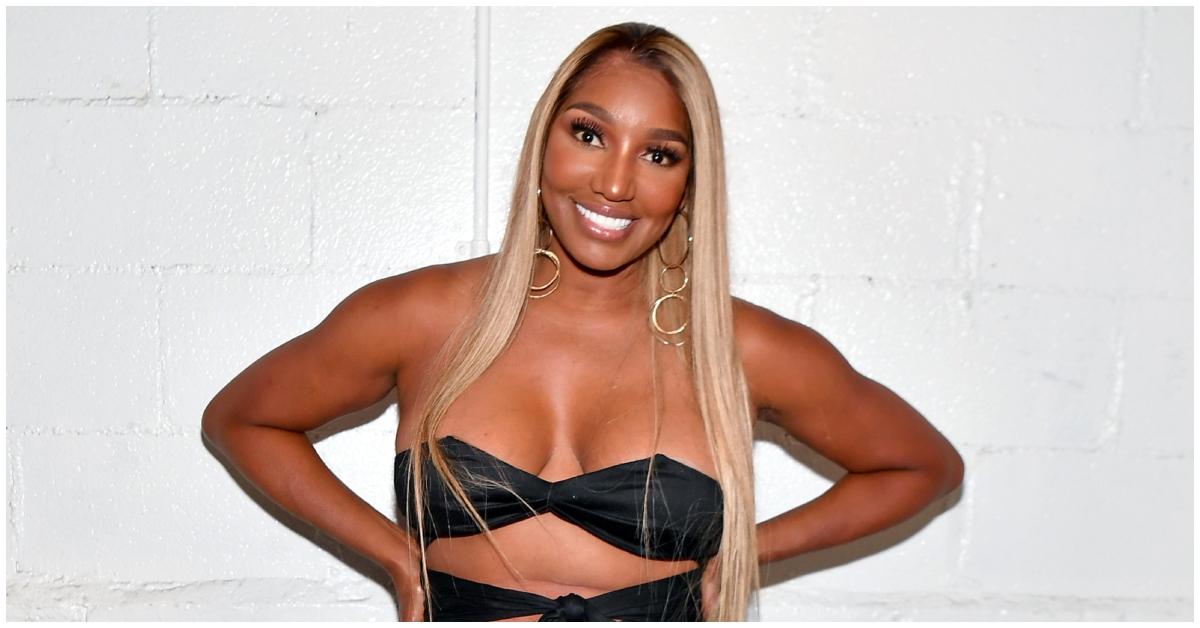 While NeNe, Kandi, Bethenny, Taylor, Teresa, and other transparent Housewives had no problems reading their castmates for filth, what earned them their massive followings was their ability to share their stories on their respective shows bravely.
Article continues below advertisement
In her prime, NeNe opened up to fans about finding her biological dad, divorcing and remarrying her husband, Gregg Leakes, and her familial issues with her son, Bryson, which made her relatable.
Unfortunately, moments like NeNe's, Teresa's 11-month prison sentence, or Kandi showing us the ins and outs of her relationship with her mother, Mama Joyce, are no longer required for the cast to keep their jobs. Not to intentionally quote Kim K, but these new 'wives refuse to "get you f—ing a-- up and work."
Article continues below advertisement
Too many The Real Housewives franchise stars have gotten away with not opening up recently.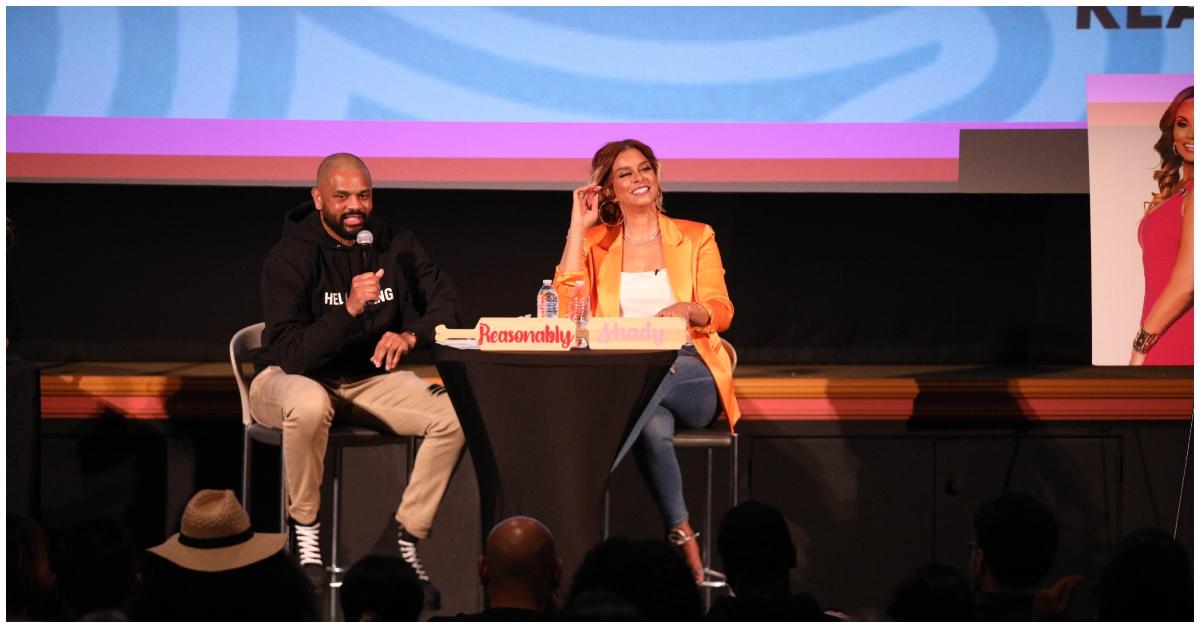 The Real Housewives has understandably changed through 11 cities, several spinoffs, and a reboot. But, for whatever reason, producers have become much more relaxed about the amount the Housewives casts spill.
While a housewife has been known to be caught in a lie or two (ahem, Phaedra, Erika Jayne), many current stars have opted for the lie-by-omission route. In early 2023, Real Housewives of Potomac star Robyn Dixon made headlines when rumors spread of her husband, Juan Dixon, being unfaithful.
Robyn eventually fessed up that Juan was unfaithful on her and Gizelle Bryant's podcast, Reasonably Shady, instead of on Season 7 of RHOP. When Andy asked Robyn about the ordeal on Watch What Happens Live, Robyn stated she didn't think the infidelity was relevant to her storyline, though nearly everyone who has followed her and Juan for seven years would beg to differ.
Article continues below advertisement
Article continues below advertisement
Jenna, a former creative director and president of J. Crew, shared with her castmates early in the season. However, the openly LGBTQ+ Bravo star never brought her girlfriend, Cass Bird, on the show, despite showing Cass off on her Instagram account.
Article continues below advertisement
Like Jenna, her co-star, Ubah, remained tight-lipped about her beau, Oliver Danschel. In the Season 14 finale, Ubah spilled to Sai De Silva that she had a man in her life after Sai's husband, David, badgered Ubah about not being married. Sai eventually told their co-stars Erin Lichy and Brynn Whitfield, which ticked Ubah off.
Although her castmates shouldn't have shared her news on her behalf, Ubah should've let the audience in on the information.
Article continues below advertisement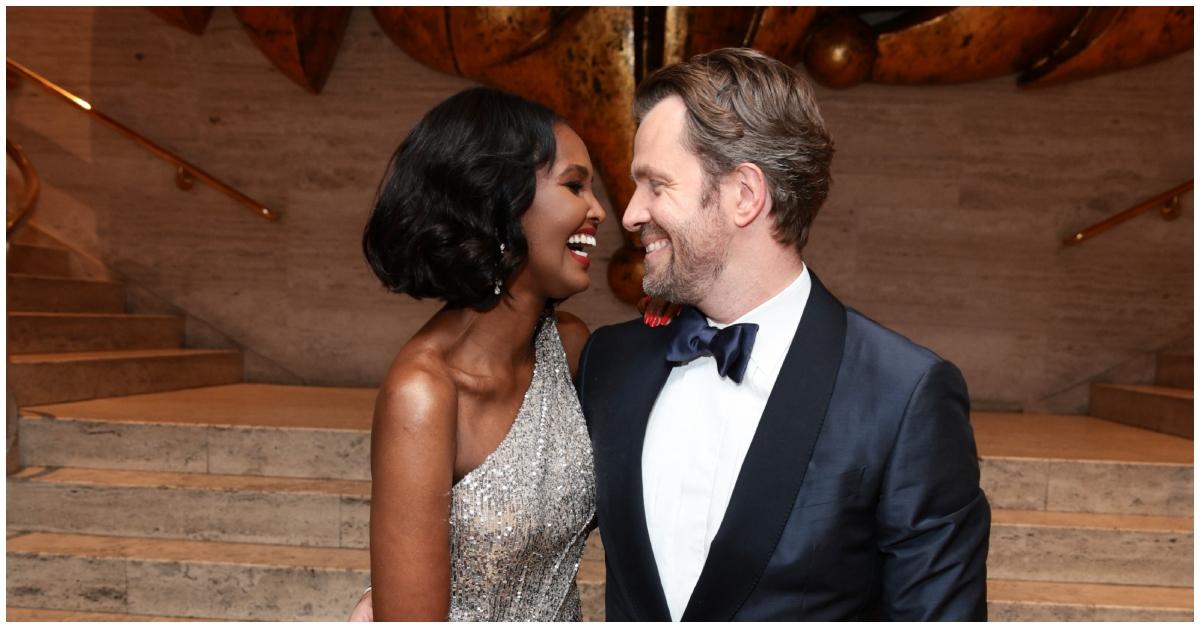 Does Bravo care if 'The Real Housewives' cast shares everything?
Loyal franchise viewers have heavily criticized Jenna and Ubah's lack of willingness to share all of their lives on RHONY. Former Real Housewives of Atlanta executive producer Carlos King even addressed Jenna and Ubah's fouls on his podcast, Reality With the King, where he stated there are a few reasons why Bravo might need to "reboot the reboot."
Article continues below advertisement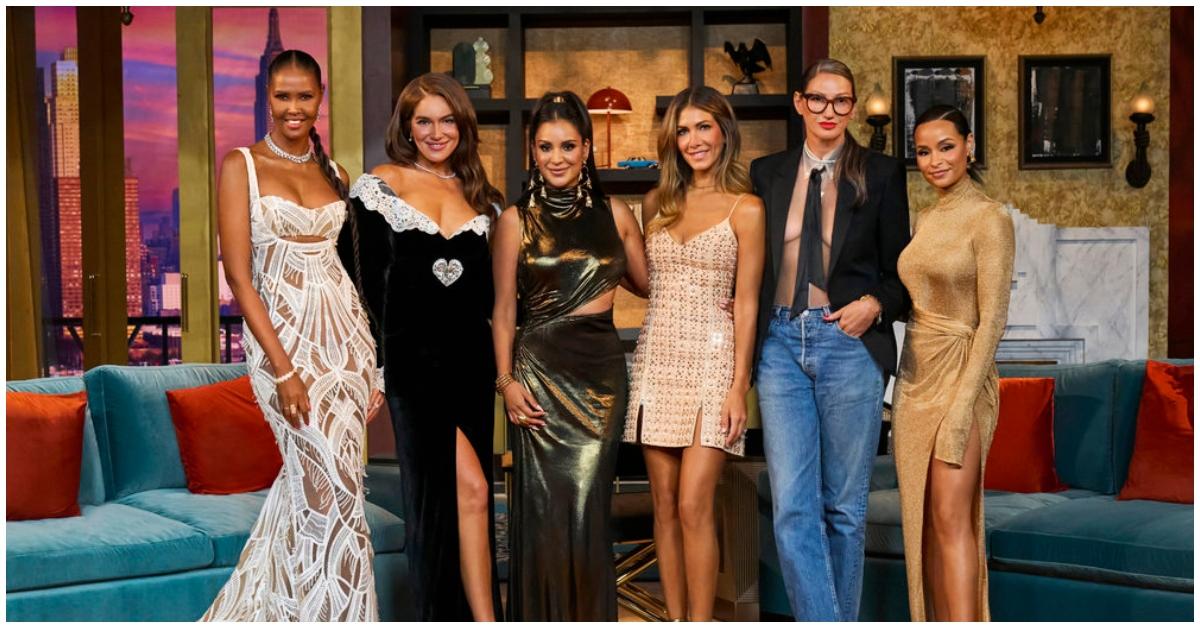 Despite the backlash, the lack of transparency from newer Housewives isn't necessarily their fault. As Kenya Moore (who, ironically, privately married away from RHOA) mentioned on Carlos's podcast, the newcomers no longer have to "audition" to be Housewives
Article continues below advertisement
According to Kenya, this means production is less concerned about how the cast gets along, which, in turn, causes inauthentic scenes in each city.
Whether it's really new casting rules to blame or fresher Housewives just needing a minute to warm up, it's best to show up as yourself. If not, Twitter will indeed expose you in its own brutal way.