10 of the Best 'Vanderpump Rules' Fan Memes About Tom Sandoval and Raquel Leviss' Drama
Tom Sandoval and Ariana Madix from 'Vanderpump Rules' ended their nine-year relationship. Tom cheated on Ariana with Raquel Leviss and memes ensued.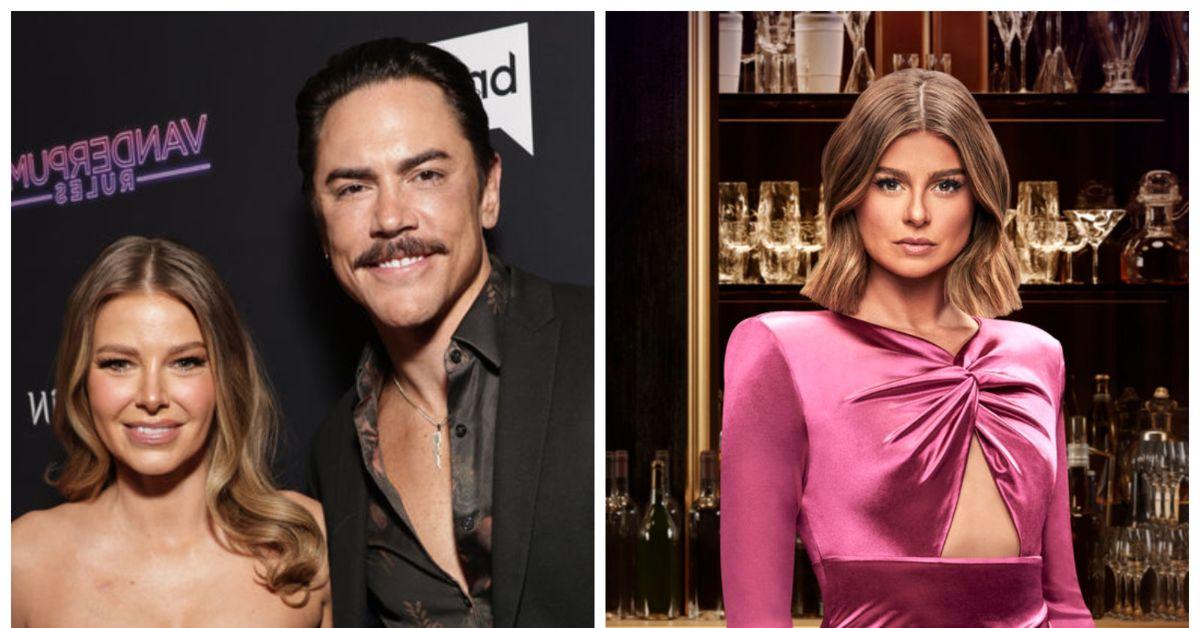 On Friday, March 3, 2023, the weekend began with nearly every Bravo fan discussing the latest scandal to hit Vanderpump Rules. While it certainly wasn't the first time Lisa Vanderpump's hit workplace reality drama has made headlines, Friday's scandal shook longtime viewers to their core, with many blaming Tom Sandoval and Raquel Leviss.
Article continues below advertisement
Tom and his longtime girlfriend, Ariana Madix, shocked viewers when word spread that the couple had ended their nine-year relationship after he allegedly cheated on Ariana with Raquel. The bombshell news came weeks after the Vanderpump Rules Season 10 premiere.
During the season, Raquel was already in the hot seat for kissing Katie Maloney's ex-husband, Tom Schwartz. However, her latest canoodles with Sandy are all anyone seems to be discussing online. Below are 10 of the most hilarious (and relatable) memes about the ongoing Vanderpump Rules drama!
10. Raquel, who??
When fans discovered the news about Tom and Raquel's affair, they immediately came for Raquel's neck. Due to the influencer's influx of attention, one Instagram user thought giving non-Vanderpump Rules fans a guide on which Raquel to yell at would be helpful. In a side-by-side post, the user reminded others that the anger should be directed towards Raquel "Wench," ahem, Leviss, and NOT actress Raquel Welch, who died in February 2023.
Article continues below advertisement
9. 'Vanderpump Rules' fans endured too much tea for two days.
Tom and Raquel's cheating scandal dropped like lightning bolts (oops, too soon?) on Friday, March 3. The scandal was one of the most trending topics online, with updates on the relationship seemingly coming every few minutes. So, it's understandable that VPR fans had a rough Monday morning at work.
Article continues below advertisement
8. Viewers aren't sure what Ariana or Raquel saw in #Scandoval.
As more information surfaces about the length of Tom and Raquel's affair, one fan suggested that Sandoval isn't much of a prize for either Ariana or Raquel. The user posted several photos of the TomTom owner through the years, with him crying in many of the snaps. The rest of them shed light on Tom's questionable fashion choices, which fans have also discussed during his time on the show.
Article continues below advertisement
7. We love a good 'Vanderpump Rules' pun!
The Vanderpump Rules scandal gave the show's fans an obvious pun directed at Raquel and her co-stars, BFFs Tom Schwartz and Sandoval. On Twitter, @PumpRulesBravo posted a photo of Raquel sandwiched between the Toms. To some, Raquel couldn't stop at just one Tom!
Article continues below advertisement
6. This meme hilariously shows the 'Vanderpump Rules' cast's hate for Raquel Leviss.
Most of the Vanderpump Rules cast has chosen a side between Tom/Raquel and Ariana. Once the news broke, Ariana's friends Katie Maloney, Lala Kent, and former star Kristen Doute supported their friend. Raquel Maloney's ex-fiance and current co-star James Kennedy said he felt "sick" about the news and added the scandal "explains everything." Fortunately for Raquel, she has two allies, Schwartz and Sandy.
Article continues below advertisement
5. Fans are scrubbing Tom Sandoval from his and Ariana Madix's historical moments.
Since 2014, we've watched Tom and Ariana mix business and pleasure multiple times. In December 2019, four years before Tom's cheating scandal, the couple collaborated on a cocktail recipe book, Fancy Af Cocktails. The collaboration was a point of contention after Tom claimed Ariana wasn't qualified to create a recipe. One TikToker posted a video of themselves painting Tom's face off the Fancy Af book cover. Ouch.
Article continues below advertisement
4. Tom Sandoval ended any hope Bravo fans had for Toms.
#Scandoval didn't only impact Vanderpump Rules' non-famous supporters, per Us Weekly. Stars like Chrissy Teigen, Selling Sunset star Chrishell Stause, and Below Deck star Kate Chastain shared their reactions to Tom and Raquel's betrayal of Ariana. However, RHONY alum Bethenny Frankel reminded us not to trust Toms when she tweeted, "I understand exactly none of this, but evidently it's about TOM?" on Saturday, March 4.
Article continues below advertisement
RHONY watchers will recall Bethenny telling LuAnn de Lesseps that her ex-husband, Tom D'Agostino, cheated on her during their marriage, causing her to file for divorce seven months after they tied the knot. Between D'Agostino, Sandoval, Schwartz, and RHOBH's Erika Jayne's soon-to-be ex-husband, Tom Girardi, Toms are down pretty bad right now.
Article continues below advertisement
3. Lala Kent has plans for Tom Sandoval at 'Vanderpump Rules' reunion.
Before Tom, Ariana, and Raquel's drama surfaced, Lala Kent didn't enjoy having Raquel around the group. However, her hatred has seemingly shifted towards Tom for what he did to Ariana. While we hope Andy Cohen won't let Lala kick her co-star in his private parts, she clarified that she's ready to defend her friend in any way possible.
Article continues below advertisement
2. Raquel Leviss' real name was the subject of many 'Vanderpump Rules' memes.
Shortly after fans learned that Raquel was involved with Tom while he was with Ariana, they immediately found other secrets she had hidden since joining the show. One TikTok user posted a video of the Bravo star's high school yearbook photo and noted that Raquel attended the same school as her husband. However, at the time, Raquel went by her legal name, Rachel Leviss. While Raquel hasn't addressed the name change, fans had a field day creating memes regarding the allegation.
Article continues below advertisement
1. Birthdays can wait, but 'Vanderpump Rules' drama can't.
While many non-Bravo watchers used the weekend following the Vanderpump Rules scandal doing anything but concerning themselves with the drama, the rest of us were utterly tuned in. One VPR fan even wished on her birthday cake candles for as much information about Tom and Raquel as possible, and we can totally relate.