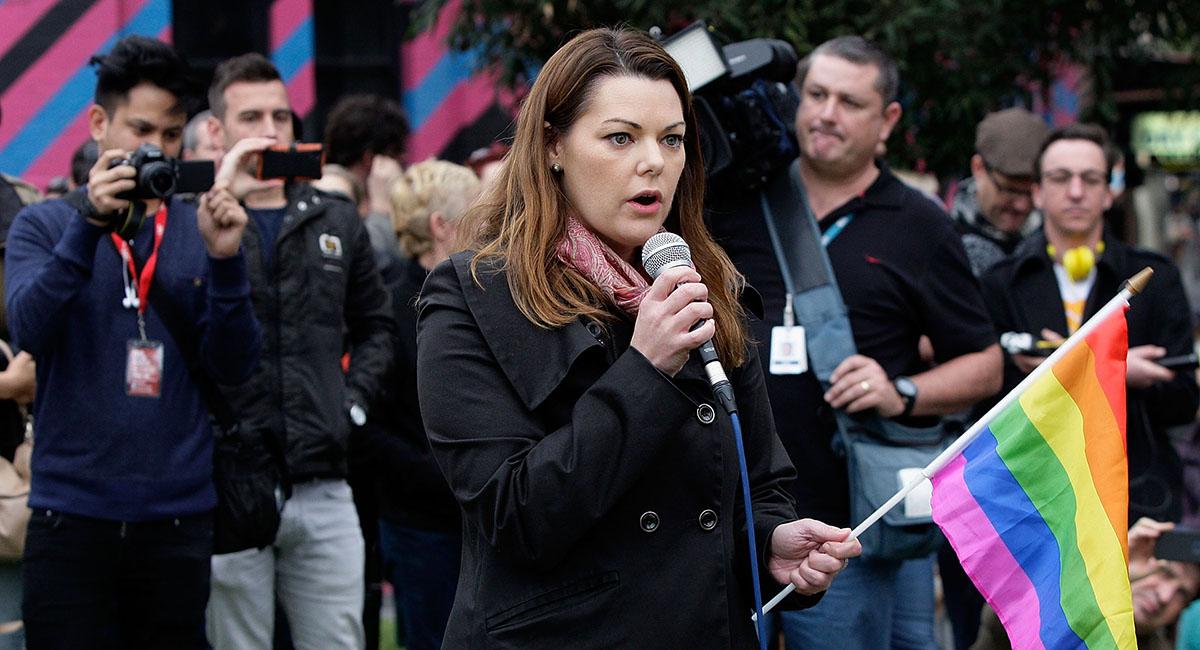 Senator Breaks Down In Moving Speech As Gay Marriage Debate Begins In Australia
By Mark Pygas
Earlier this month, Australia overwhelmingly backed equal marriage after the results of an eight week long non-binding postal vote were revealed. More than 12.7 million people, around 79.5 percent of voters, responded, and of those, 61.6 percent backed same-sex marriage.
The day of the results, Prime Minister Malcolm Turnbull announced that the government will aim to legalize same-sex marriage by Christmas, and on Monday, a bill was introduced for debate in the Senate.
One of the moments from the first day of debates that got people talking was a passionate speech by Greens senator Sarah Hanson-Young, who made an emotional and tearful plea to her fellow senators.
The speech starts with a reference to Bob Green, who was the first openly gay leader of an Australian political party, and the first openly gay member of the Parliament. Green resigned as leader of the Greens in 2012.
Social media was unsurprisingly moved by the speech.
Hanson-Young took to Twitter after the speech.