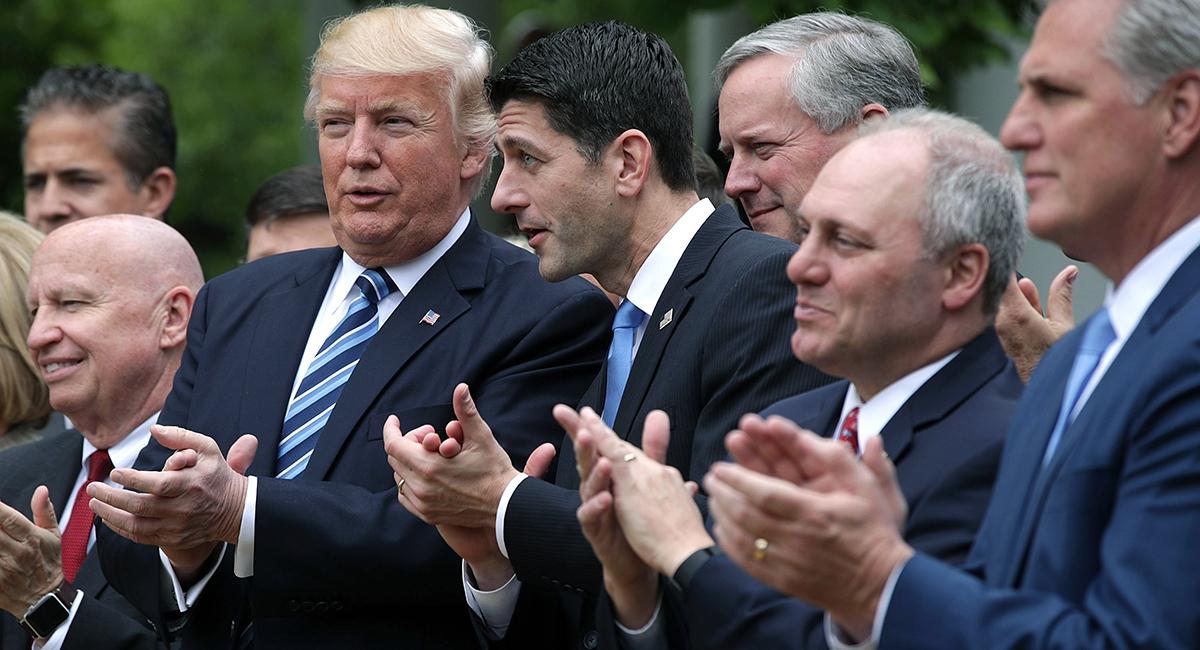 People Raise Millions To Unseat Republicans Who Voted For Trumpcare In 2018
By Mark Pygas
Yesterday, the American Health Care Act (AHCA) narrowly passed through Congress with 217 votes to 213, with several House Republicans voting against the bill proposed by President Donald Trump and the GOP.
That fact that the bill barely made it through on attempt number three is a fairly accurate representation of how unpopular the bill is. When it was first proposed, a Quinnipiac University poll found that only 17% of Americans supported the bill, while 56% opposed it. That's hardly surprising when the nonpartisan Congressional Budget Office said that it would result in 24 million more Americans losing insurance within a decade.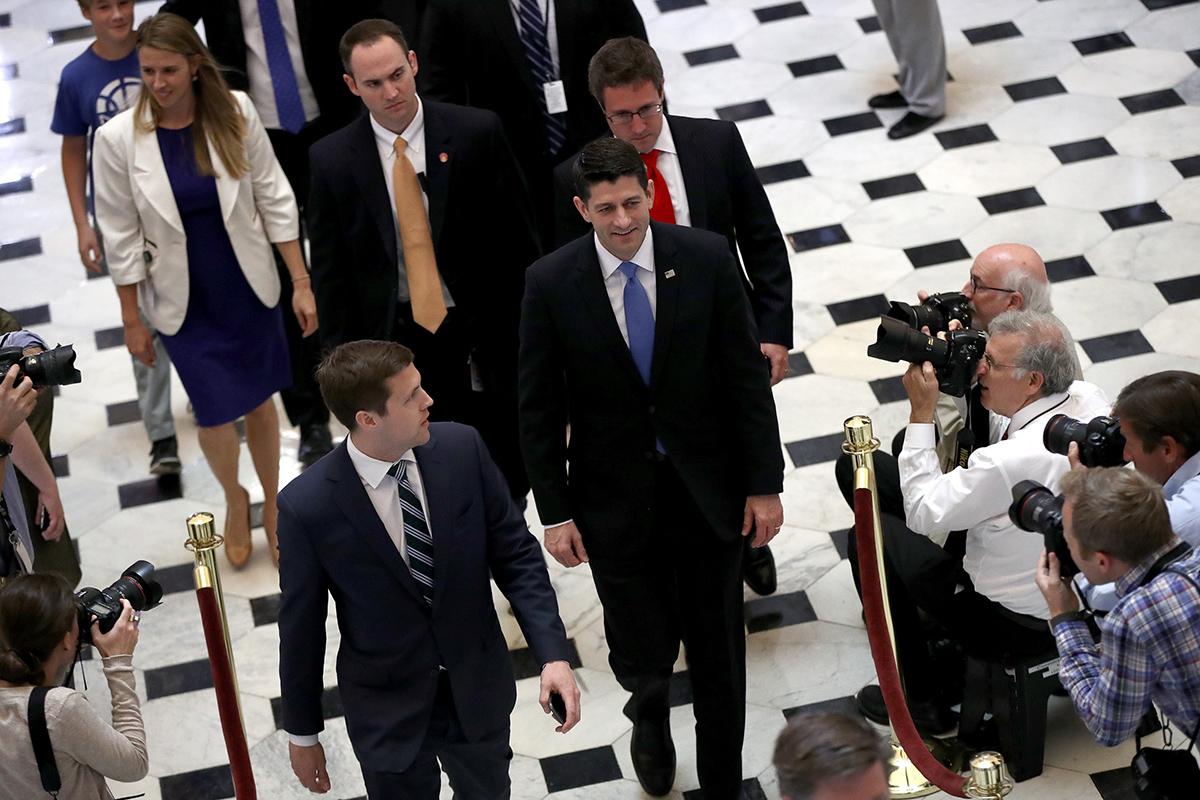 It should come as no surprise then that the passing of the bill has been met with outrage. So much so that campaigns and groups challenging Republicans who voted in support of the bill in the 2018 midterms have been inundated with donations. According to a Vice News analysis, ActBlue, a fundraising platform for the Democratic Party, has recorded $4,223,401 in donations. Those donations from 123,145 contributors have gone to 1,200 groups.
And a lot of that money is going to be spent unseating Republicans in swing districts. For example, Swing Left, a grassroots network of over 300,000 volunteers supporting Democrats in swing districts, has raised over $900,000 which it will give to Democratic candidates in 35 districts that Republicans are barely hanging onto.
While The Daily Kos, a liberal political blog, has raised nearly $1 million on its own, which it will split between 24 candidates in swing districts home Republican representatives that voted in favor of the bill.
David Nir, of The Daily Kos, wrote:
"A big surge in donations now would have huge salutary effects right away: It would both terrify Republicans and boost Democratic efforts to recruit good candidates."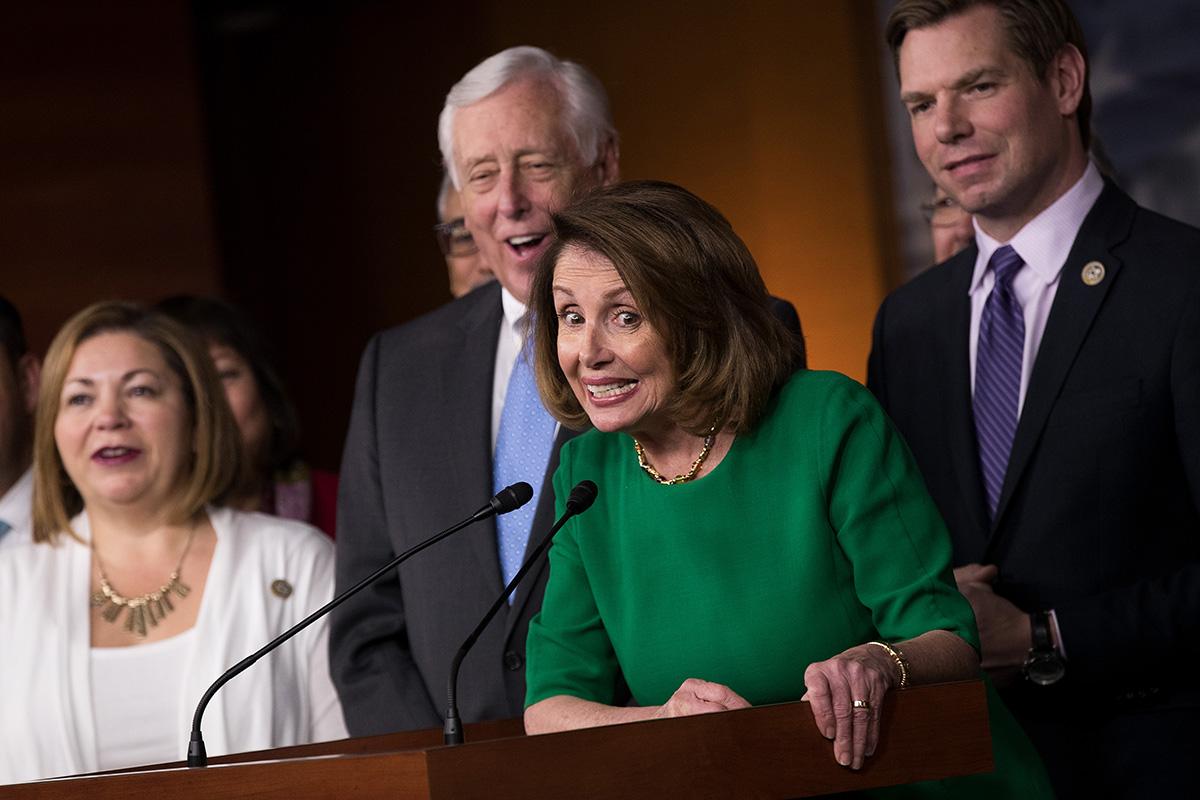 That's a view shared with House Minority Leader Nancy Pelosi, who warned Republicans that results of the vote yesterday would haunt them in 2018: "You have every provision of this bill tattooed on your forehead. You will glow in the dark."
Following the vote, the Cook Political Report gave Democrats better chances of winning 20 seats in 2018, due to the unpopularity of the bill among the general public.
The AHCA will now go before the Senate, where the bill is not expected to pass in the current form. No Democrat is expected to vote for the bill, and Republicans can only afford to lose two of their own votes.
The bill cuts $800 billion from Medicaid, as well as Obamacare's Medicaid expansion. That would hit people in states represented by Republican senators the hardest, and several have said that they will vote against the bill as it is.