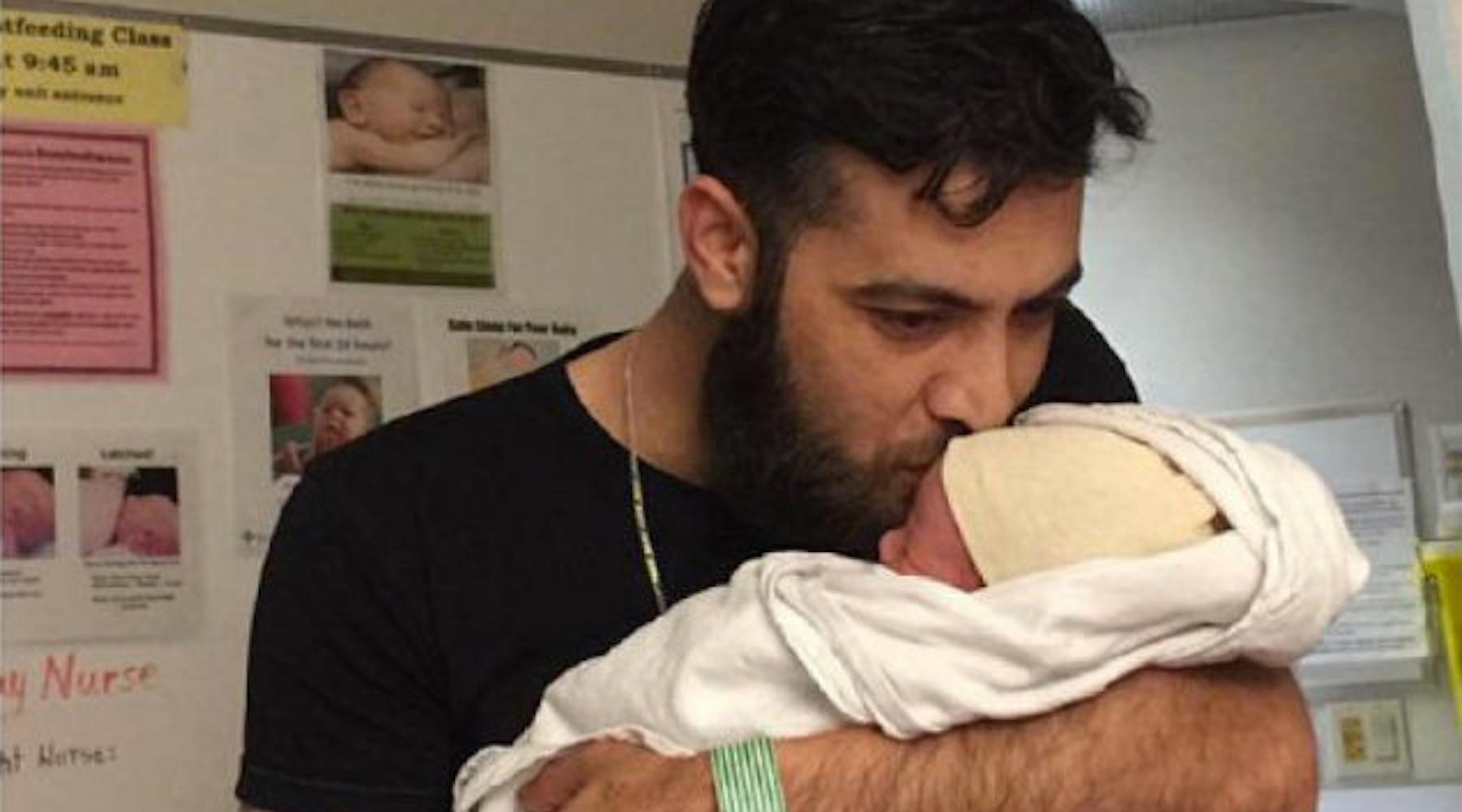 Syrian Refugees Name Baby 'Justin Trudeau' After Canadian Prime Minister
By Aimee Lutkin
Afraa and Muhammad Bilan welcomed baby 'Justin Trudeau' into their family on May 5th, after Prime Minister Justin Trudeau welcomed them to Canada in February 2016 as refugees from war-torn Syria. It was a huge day for the family that wanted to commemorate them being 'saved' by naming their child after the Canadian Prime Minister. The Star reports that baby Justin's full name is Justin Trudeau Adam Bilan, and he is joining his older siblings, Naya and Nael, who made the trip with their parents from Damascus. A pretty awesome family:
Afraa Bilan explained the naming decision to reporters, and yes, it's because of their deep gratitude to Prime Minster Trudeau for welcoming them into the country during their time of need. "We love this man, we appreciate him," said Bilan. "He helped a lot of refugees. He's the reason we are in Canada." Powerful words from a family who are clearly happy to be in Canada.
The couple has gained international attention, though they are apparently part of a trend for Syrian families in Canada, several of whom have named their new babies "Justin." In an interview below, the newest Justin's mom explained that, at first, she thought her husband was joking when he suggested the moniker, but she came around, saying the name would be a "small thank you" to the man who provided them with a safe harbor from Syria.
She also told The Star that this little Justin is the first Canadian citizen in the family, exclaiming, "He got his citizenship before us!"
The Prime Minister definitely needs to organize a "Justin Day" for all the kids named after him as a thank you. There are probably a lot of Justinas, too, and they'll be just as in love as their parents.